Everything has gone smart nowadays, from cars, phones to home products, and it has been an unwavering wave of smarter products for smarter users. This applies to the soundbar market as well, with Creative's Katana being a favourite here at Geek Culture.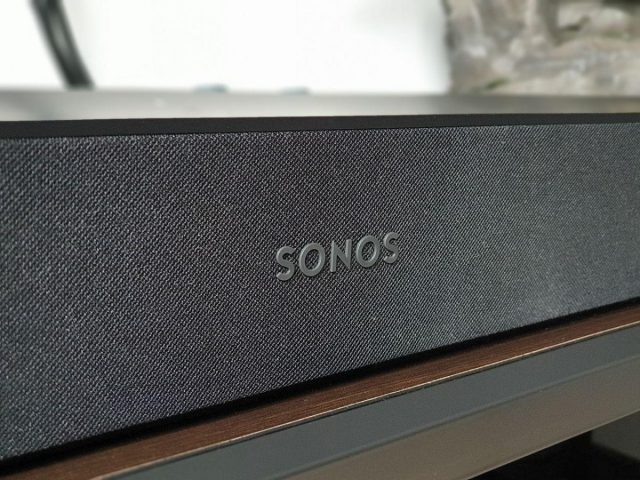 One of the latest additions to Sonos' line of smart speakers is the Sonos Beam, a soundbar with a minimalist design and sleek profile that is a great entry point into home theatre audio with some excellent features.
Measuring in at just 650 x 100 x 68.5mm, the Beam is relatively small compared to the rest of the market, and sits perfectly in front of your 4K TV or even ultrawide monitors. You can even have it mounted with an optional, custom designed wall mount
Much like the Sonos One and the Sonos Play:5, the Beam is clean and slim with touch controls that govern volume control and playback functions. It is adorned with fabric draped over the speakers, and all the connections nestled neatly at the back.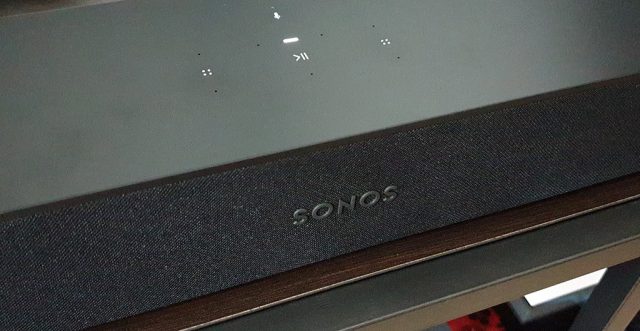 With four full-range drivers, a central tweeter, and three passive radiators for added bass. You do not have to worry about recycled components either, with every acoustic component custom-designed by Sonos and tuned for immersive sound to fill an entire room.
The TruePlay feature, which helps calibration by utilising your iOS (Android is not supported) phone or tablet to play sounds as you move the device around, can improve the three-channel Beam by replicating authentic surround sound.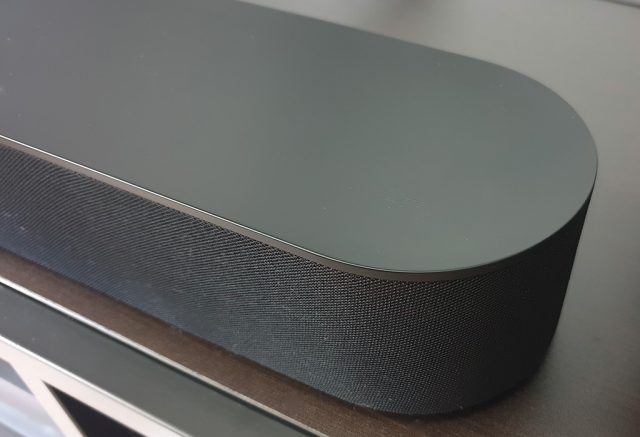 The Beam also boasts Amazon's Alexa connectivity, with both Siri and Google Assistant functionality in the pipeline. Alas, it is not available in Singapore at the time of review.
This does ensure that the Sonos is futureproofed no matter what your voice assistant inclination may be, and all you need to do is wait.
With an Ethernet port, HDMI slot, power, and WiFi button located at the back of the Beam, setup is relatively fuss-free. Especially so if your television supports HDMI ARC, which allows the Beam to sync up both audio and picture, and have the controls work on your TV remote.
As the Beam does not come with its own remote, just having your smartphone as the sole avenue of long-range control might not be the ideal situation. The HDMI ARC connection solves this issue instantly, but if you do not have the luxury of an HDMI ARC port, Sonos has bundled an optical adapter that frees up an HDMI slot for all your other devices.
There is a multitude of settings and options to be configured for the ideal Beam experience, such as having the Beam automatically come on when the TV is switched on with TV Autoplay. Configuring how your remote control works with the Beam, TV Autoplay, and if you have several Sonos devices, connecting them together and more can be done through the handy Sonos app.
It is a useful app indeed, with features to customise and fine-tune your home experience. Both Night Sound, which removes any loud bass so nighttime viewing becomes easier, and Speech Enhancement, which adds clarity to dialogue, are excellent at focusing the audio at the right aspects.
The app also has an extensive list of apps it can link your Beam with, from radio stations worldwide to podcasts services, it combines all your auditory media into a single outlet at your fingertips without much hassle.
Despite its modest size, the performance of the Beam is quite excellent. Be it the loud, thundering sounds of war in Dunkirk, or the quiet whispers of tension in Red Dead Redemption 2, the Beam sounded fantastic with both rich and deep audio.
Add in TruePlay and the resulting soundscape comes even more alive and engaging, with clarity and impact all in one package. And music played through the Beam is wonderful to listen to as well, although the bass can suffer a little.
At just S$699, the Sonos Beam is a gorgeous, fantastic soundbar that punches well above its weight, and if you already have a Sonos ecosystem, it will assimilate seamlessly.
The Beam is a joy to behold and listen to, and with its sleek design and form factor, a great addition to any home theatre setup, and with Sonos promising more features to be added as they update the Beam, it is a no-brainer for anyone looking for a great soundbar in today's market.
GEEK REVIEW SCORE
Summary
A wonderful Sonos product that brings the best of its innovations, the Beam is a great way to pimp up your home theatre without too much hassle or cost.
Overall
9.4/10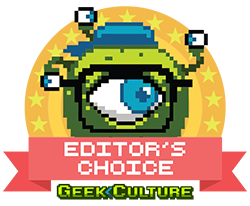 Aesthetics -

10/10

Build Quality -

9/10

Performance -

9/10

Value -

9/10

Geek Satisfaction -

10/10