[UPDATE] In celebrated of being the official gaming chair partner for The International 2019, Secretlab has announced the launch of the Secretlab Dota 2 Edition gaming chair. Though still not for sale, you can now head on over to Secretlab's website to register your interest.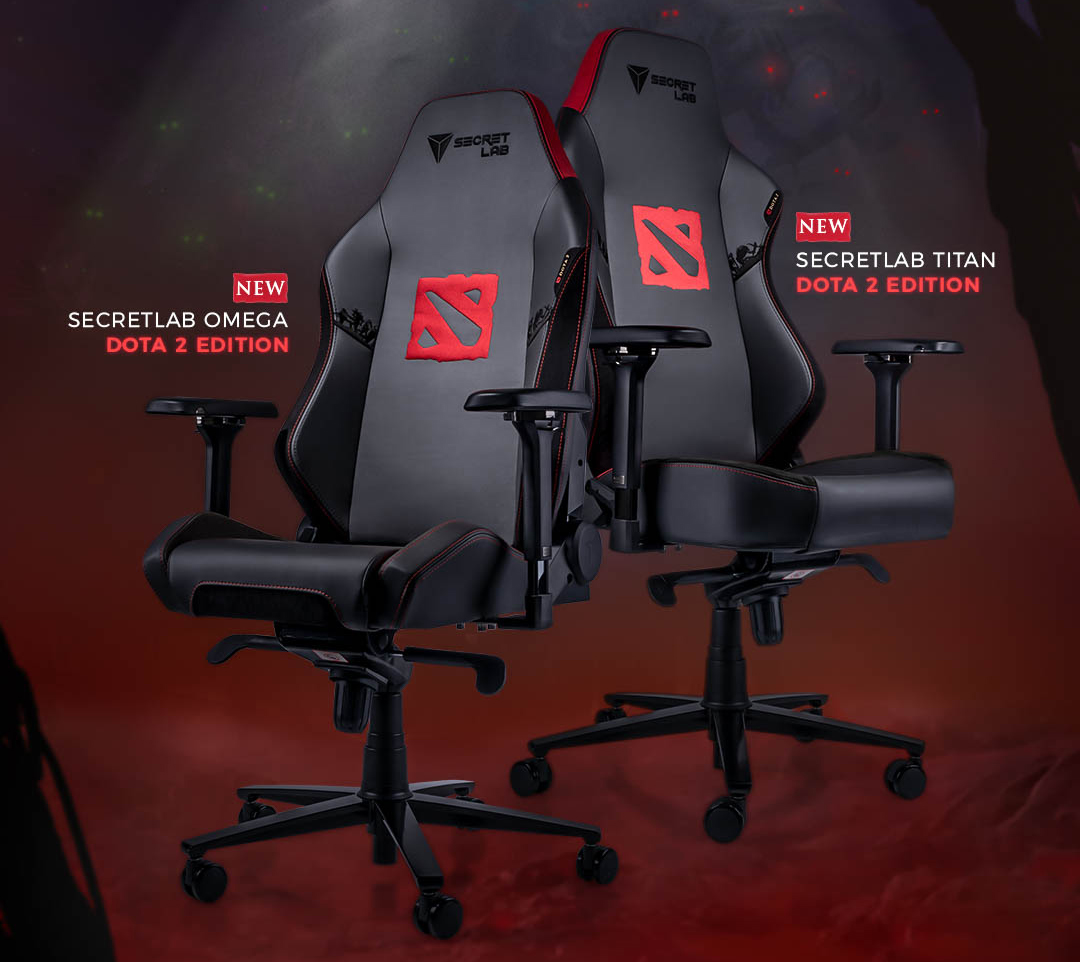 ---
Singapore's premium gaming chair company Secretlab is scoring big at the Dota 2 International tournament, by becoming the exclusive gaming chair partner for the million-dollar esports competition.
A post by the European Dota 2, Team Secret, gives us a look at the gaming chair Secretlab has specially designed for this year's The International Dota 2 Championship.
These gaming chairs will sport a cool looking synthetic suede body in a purple and black colour scheme.
According to Secretlab, as the theme for the Dota 2 championship this year is purple, they went ahead designing the chair with that in mind. As colour transfer is a big concern when working with synthetic suede, Secretlab stated that they had to keep making adjustments to the coloured synthetic suede till it passed their "strict color fastness tests."
The body of the chairs will also feature embroidery, with the words "The International Dota 2 Championship" spelt out, just in case you aren't sure which competition these chairs are made for.
A few hundred of these chairs have been specially produced for not only the teams competing in the competition, but for the shoutcasters and team coaches as well.
Unfortunately, these gaming chairs are exclusive to The International and will not be for sale to the public.
Though Secretlab has mentioned that they will be launching a similar model in their stores on August 15, so you can keep your eyes peeled for that. Customers can expect to see the new coloured synthetic suede on these soon-to-be-released chairs.
Secretlab is also well-known for a number of its other collaborations, such the ones with HBO's Game of Thrones, and even with Batman himself.
Now, if there's a chance to get hold of these exclusive chairs, they will definitely have a coveted spot in any gaming setup.
WANT!
---

Drop a Facebook comment below!