It has been a long time coming and, finally, Singapore has her very own LEGO Certified Store (LCS). The biggest perk of having a would be that from January 2015 onwards, the stores would receive exclusive sets the same time as our brick counterparts in US and Europe.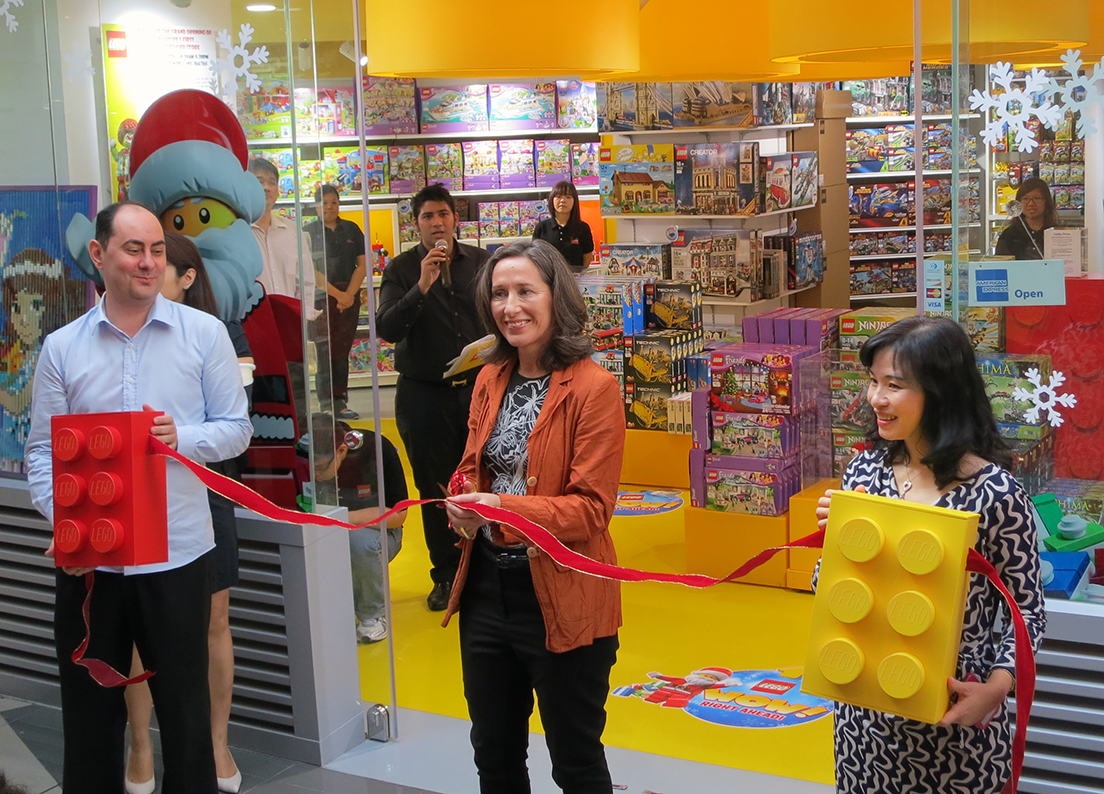 This is a major step up from the delayed release schedules at the present moment.
We popped by this morning to check out the store and if you've been to Bricks World Suntec City the arrangement of the store is largely the same. But with a new addition!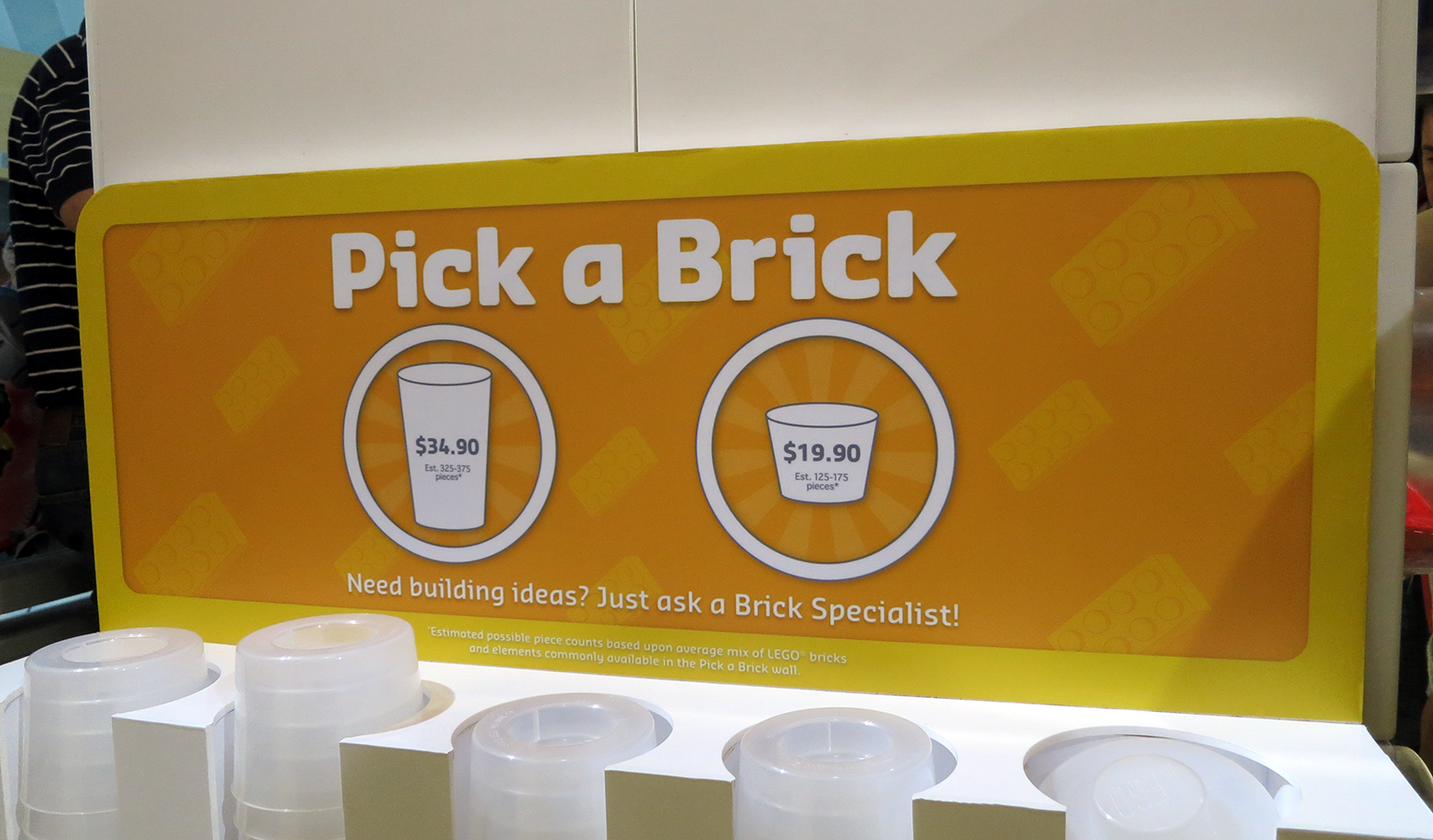 While some astute LEGO fans might prefer heading over to Bricklink for their fix, the Pick-a-Brick wall presents fans with a local option for your MOCs.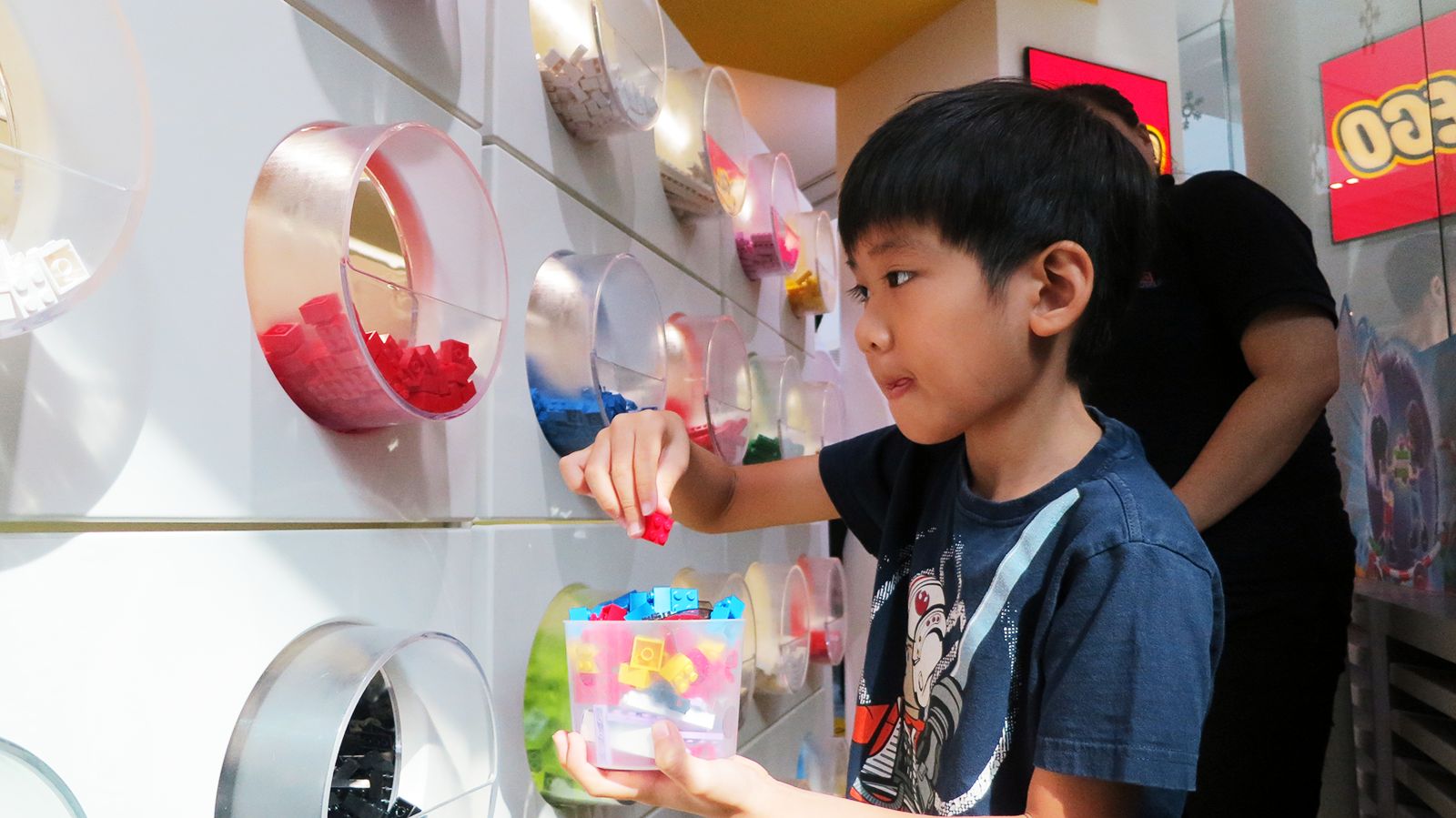 There's quite a fair variety to choose from and I'm assuming that the offerings would be refreshed from time to time.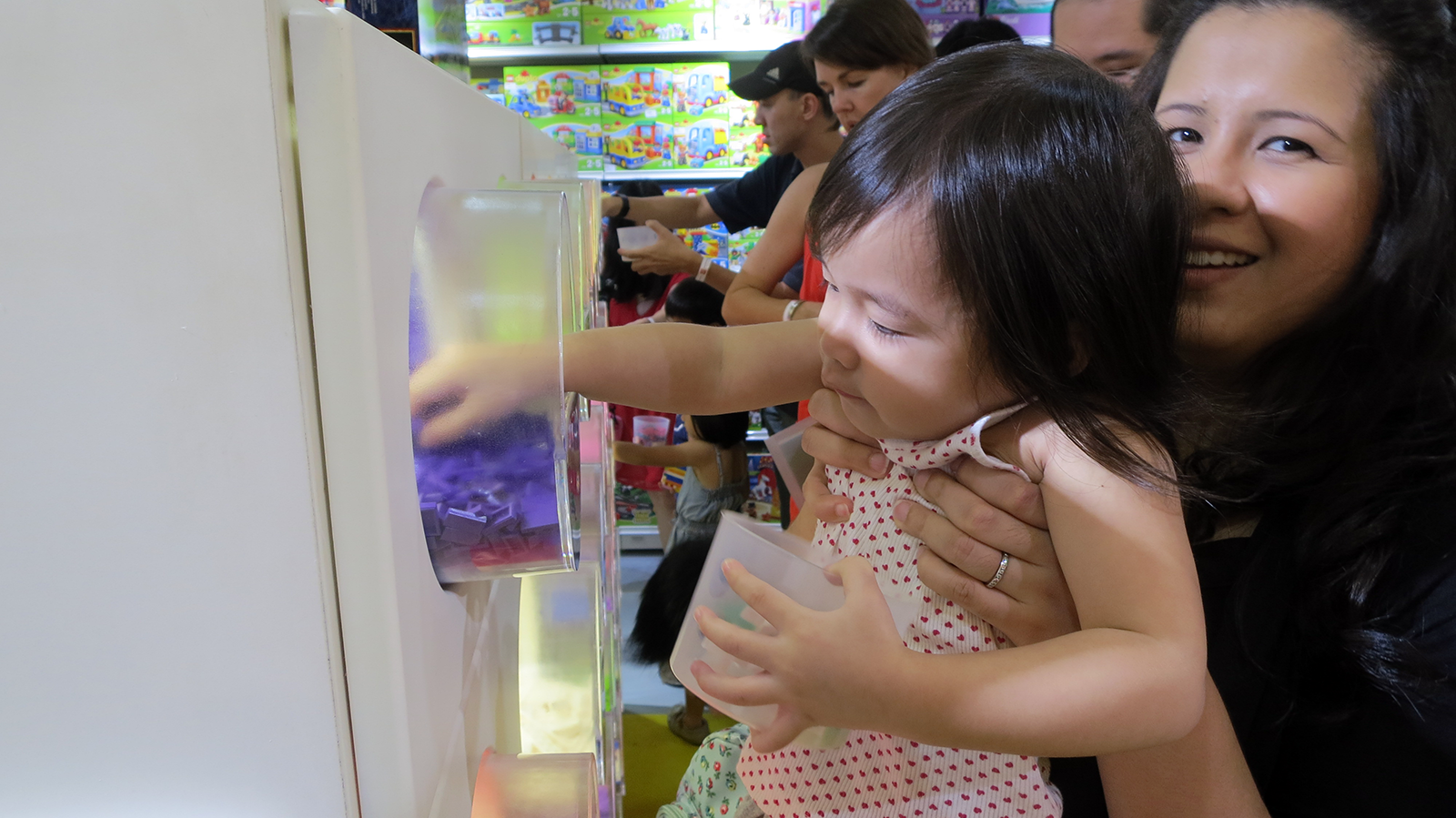 A small cup like this costs $19.90 and there are plenty of videos out there that highlight how to maximize your cup. As this was my first time grabbing a Pick-a-Brick, I was quite amazed how many bricks you could actually squeeze into a small cup. Imagine the big one!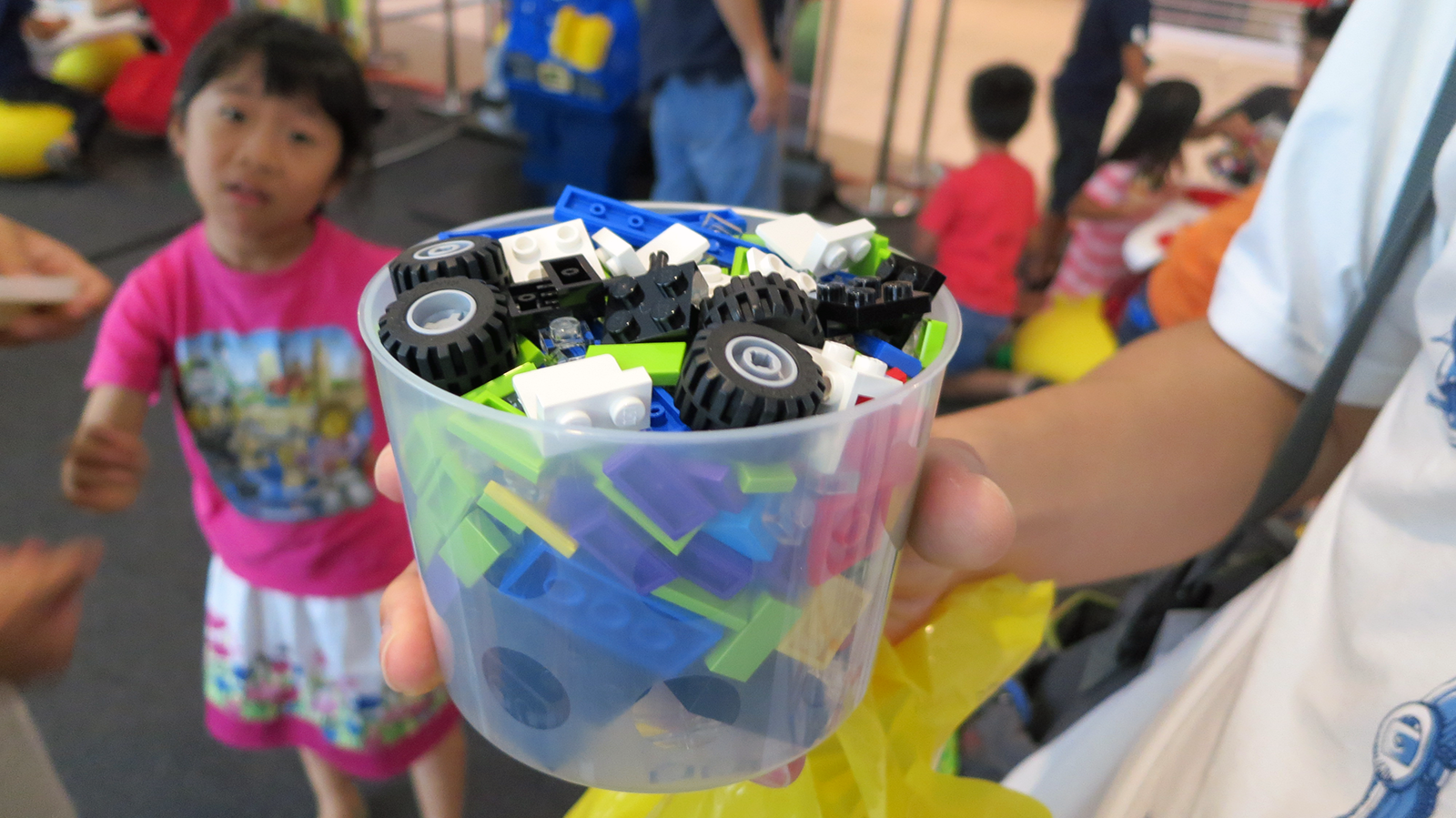 While the kidsadults raid the store for their Christmas presents, kids can hang around and build their very own creations. Put together your very own MOC and take it home.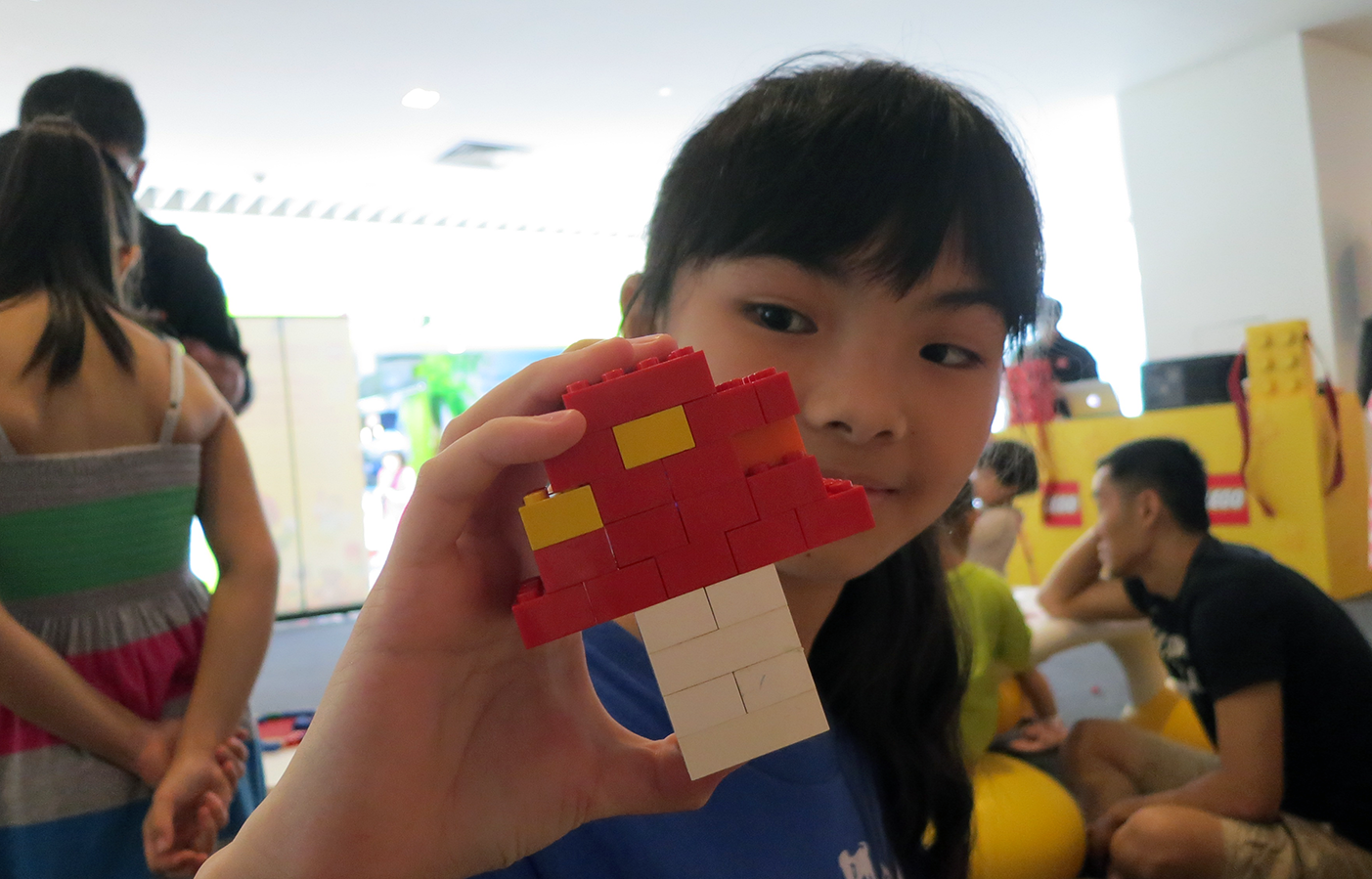 If you are really keen on being the first 50 to take home a LEGO Brand Retail New Store Opening set, you had better come early. Overheard was that the first individual in line was at Suntec City at around 4.30 a.m. Let's pray that he's not a scalper. 

Spend $100 or more to take home this set, limited to the first 50 transactions only this weekend –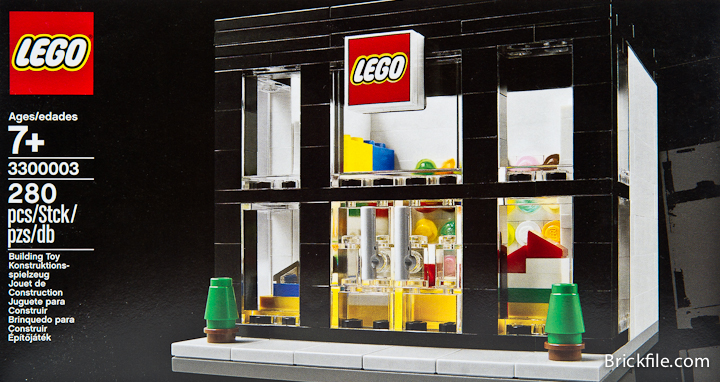 And my favourite part of it all, a Yoda Statue! He's found on the ground floor and would be rather hard to miss, so look out for him!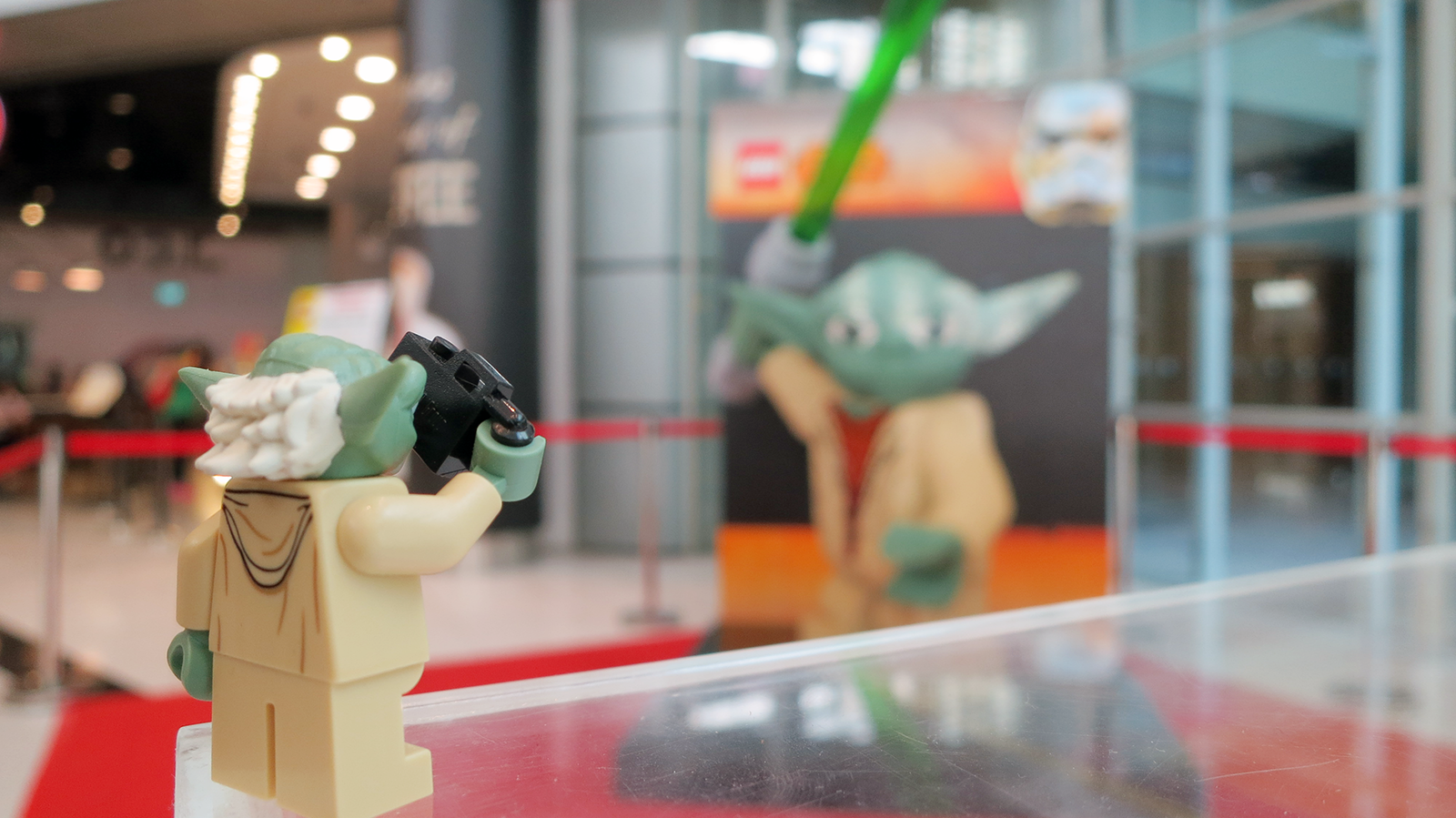 Here's a great pictorial summary of the offerings that can be found this weekend from 29 – 30 November by the great folks at Brickfinder  have rounded up all the happenings this weekend, give them a LIKE on Facebook –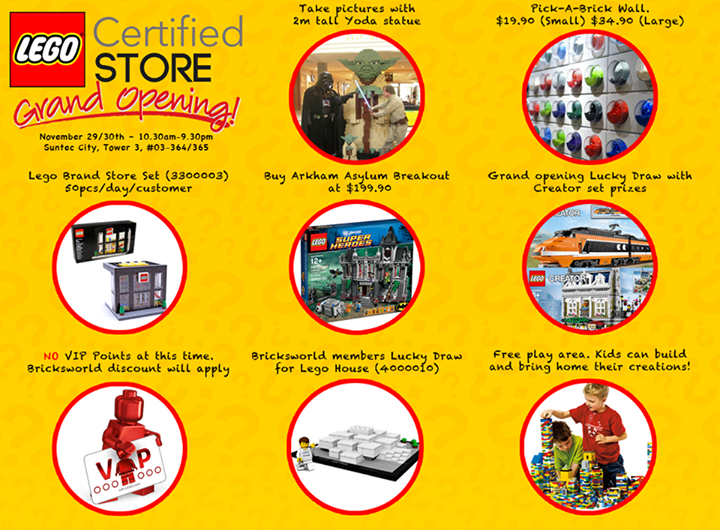 Here are the details:
• First 50 customers each day to spend S$100 or more on any LEGO products in-store will receive an exclusive miniature LEGO Brand Retail New Store Opening set (3300003). One set per customer.
• Pick-A-Brick Wall: $19.90SGD for the small container. $34.90SGD for the large container.
• There are NO VIP points awarded for purchases at this store. There might be a possibility in the future but as of this time, only the Bricksworld discount will apply.
• Take your photo with a 2 meter tall LEGO Star Wars Yoda, and other popular LEGO Characters down at the atrium level.
• Buy Batman: Arkham Asylum Breakout (10937) $199.90 (Usual price $299.90)
• Lucky draw for LEGO Houses (4000010). Open to Bricksworld members only.
• Lucky draw for Exclusive 3D LEGO Fox Model, LEGO Creator Expert Parisian Restaurant (10243), LEGO Creator Expert Horizon Express (10233). Open to all who spend minimum $88.
• Kids 5-16 can take part in the Build & Take Away event. You have 30 minutes to build your own creation, then you can take it home. FREE. No purchase required. While stocks lasts.
• Lucky Dip for children up to 16 years old when you make a purchase in-store, and receive a small gift. 1 redemption per child.
• Two more Lego Certified Stores are in the works! Will open by April 2015!
Gerald currently straddles between his love of video games and board gaming. There's nothing that interests him more than trying out the newest and fanciest gadget in town as well. He dreams of publishing a board game sometime in the future!
---

Drop a Facebook comment below!