Less than six-months after it merged with PLAYe, a 17-month old online and offline games and collectibles store, indie retail games darling Qisahn is leaving the fold, as founder and owner Soon Qishan is preparing to relaunch Qisahn back to its basics – as a community store that caters to the needs of gamers.
Since it started in Aug, 2007, the online-turned-physical store that most recently operated out of Far East Shopping Centre, dominated the local video games space with its low prices and personalised services.
His new location? Just right next door from his current one. While he currently operates two 450 sq ft units (one is actually his warehouse), the new store will be much bigger, at 1,560 square feet. This will include an area for card players.
He will let go of one of his existing units on Dec 14, and the second one next year. The website www.qisahn.com is live at the moment, while his new store will open on Dec 14, 2016.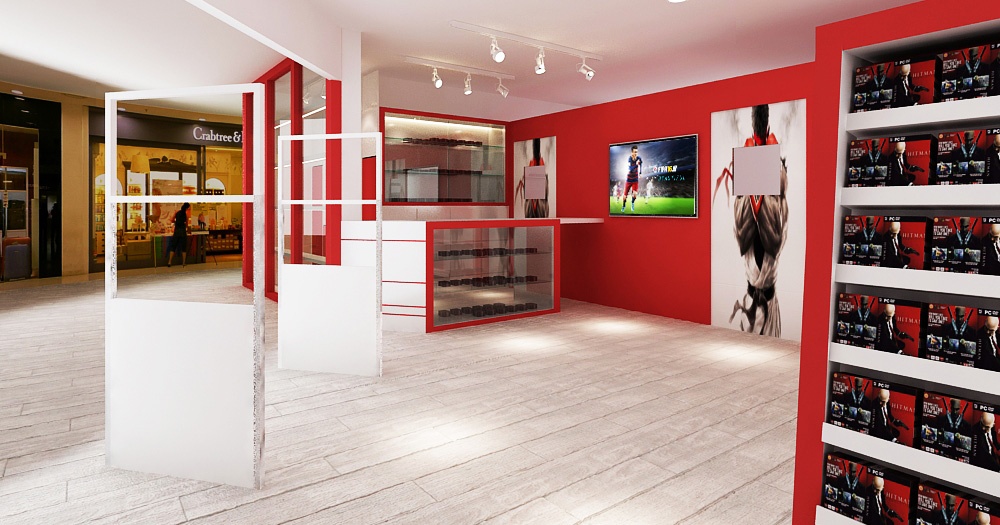 The branching off from PLAYe is an amicable one, and the 30-year-old likens the Qisahn and PLAYe relationship as that between low-cost carrier Scoot and parent company, Singapore Airlines. There is some competition, but both target different market segments, he notes.
He explains that "PLAYe supports re-establishing the good old Qisahn that has been dearly missed by gamers", and will continue to provide upcoming services to extend Qisahn's product offerings to users.
"I'm spinning Qisahn out again to serve the gamer market better, with both PLAYe and Qisahn."
As the original buyout from PLAYe involved the purchase of the Qisahn branding, as well as the company's technology, Qishan had to buy those assets back from PLAYe. The original purchase did not include retail inventory, which he still owns and will use to stock up his new store. He declined to disclose the terms involved.
His experience in PLAYe hasn't been for nothing though, as his time there has showed him more about the collectible market, and he intends for the return of Qisahn to include toys and collectible card games as well.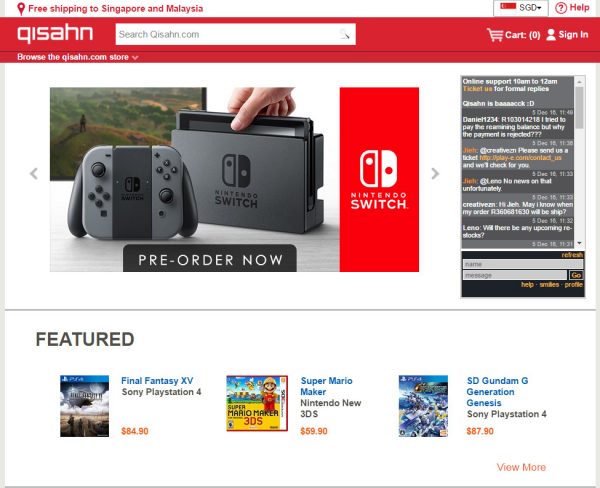 As for his new pricing strategy, Qishan say it will likely be like his original – to appeal to his audience, even if it means some parties get upset.
In 2012, the store made waves among video game retailers when it started selling copies of the newly launched Diablo 3 at $65.90, well below the recommended price of $89. While competing retailers made a fuss, gamers embraced the price and the store sold a reported 20,000 copies of the game.
Five Things You May Not Know About Qisahn
The company's name is a mis-spelling of owner Soon Qishan's name. It wasn't intentional but back then, Qishan registered for an online account and typed his name as Qisahn by accident. "I thought it was cool to use my misspelled name as forum nickname." It worked, as folks remember his company's unique name. Like his friends in school, many customers have mistaken the name Qisahn for a girl.
His mother has been working for him for a very long time, so don't go to his store and start scolding folks there. You don't know how they might be related to the owner.
His mother works 362 days a year. It got to the point that the Ministry of Manpower actually went down to check on her, to see why she never took a sick day, or was working so hard. They left after she told them that the owner was her son.
He stopped playing games when he started his games business. It's the classic case of him working to earn money to play games, but he cannot play games because his work takes up most of his time. These days, he's a casual gamer who dabbles in Overwatch and Hearthstone, but he doesn't consider himself to be a gamer anymore.
He makes his money selling Xbox, PlayStations and Nintendo game consoles, but he owns none of them.