With the Christmas season right around the corner, more of us will be taking time to do some last minute shopping for gifts. With more people turning to digital payments as their preferred way to pay, it is important for people to make sure their transactions are made safely and securely without any compromises made on their privacy.
This is where the Google Pay app comes in, which allows users to make cashless payments easily whilst safeguarding their privacy and security.
Google Pay has just added improved privacy controls which gives users the option of personalising their experience within the app. The setting will be turned off by default and users can choose to turn it on or off anytime to control how and what information is used by the app.
Turning on the feature in the Google Pay app will allow users to see offers that can help them earn rewards with their favourite merchants. If one often dines at a certain restaurant and make payment through Google Pay, they might see more offers that'll help them earn rewards with future digital payments.
Google Pay also shares a unique Virtual Account Number with merchants instead of the user's actual card number when payment is being made. This helps to ensure their payment information is kept safe and not exposed to hackers or thieves. This is in addition to the private servers Google users to securely store and encrypt your personal data.
Before being able to make payments using Google Pay, the app will also require you to authenticate the app every time. Meaning that unless you are there to unlock your phone with your fingerprint, pattern, PIN or face, no one will be able to make payments or send money using your Google Pay app.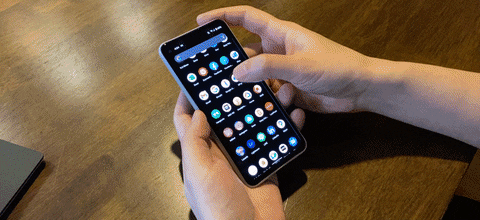 As a final measure to help safeguard its users' privacy and security, Android users will be able to disable their digital wallets remotely using Google's Find My Device, should their mobile phones ever go missing. Meanwhile Apple users can use the Erase Your Device feature to delete important information off their phones to ensure it doesn't fall into the wrong hands.
With almost a 140 per cent jump in scam cases in just the first half of 2020 alone, it is important for shoppers to look for methods to keep their personal and financial information safe, and Google Pay is one way they can do so.
---

Drop a Facebook comment below!