Over the years, the number of smartphone users opting for digital payment methods have increased tremendously, especially during the recent global health crisis that increased the need for contactless payments in efforts to maintain social distancing.
To aid its users in having a more simple and secure method of digital payment, Google has recently announced its new all-in-one payment system on Google Pay Singapore. With this new experience, customers of DBS PayLah!, OCBC Bank, and Standard Chartered will be able to link their bank accounts to the app and pay anyone in Singapore through PayNow.
With this new integration of local banks, Singaporeans with more than one bank account will be able to easily streamline their money transfers from different banks onto one payment platform. Customers will also be able to pay merchants using Google Pay Singapore through UEN or PayNow QR Codes.
"We are excited to launch a new Google Pay experience that builds on Singapore's robust payments infrastructure – PayNow and SGQR. Designed and built for Singaporeans, the new Google Pay enables a consolidated payment solution that is simple, secure and helpful," said Patrick Teo, director of engineering for Google Pay.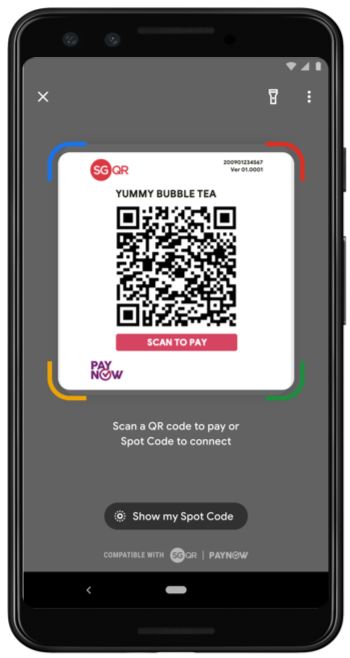 According to Google, more than 4 million people in Singapore are currently actively using PayNow, with nearly three-quarters of all organisations in the country on PayNow Corporate. With digital payments integral to ensuring the survival of businesses in the current COVID-19 stricken landscape, it is thus important for Google to help make Google Pay more accessible to the wider population of Singapore.
"SMEs and corporates are leveraging digital to change the way that they buy, sell and operate. They have to do so if they want to thrive in the post-Covid-19 new normal and e-payments are an important part of that. It is essential to doing business online, and even in retail stores, consumers are expecting contactless payments," said Melvyn Low, head of global transaction banking at OCBC. "We are therefore pleased to extend our partnership with Google Pay to enable P2M payments, as it opens up one more payments option for our SME customers. It is also hassle-free for them.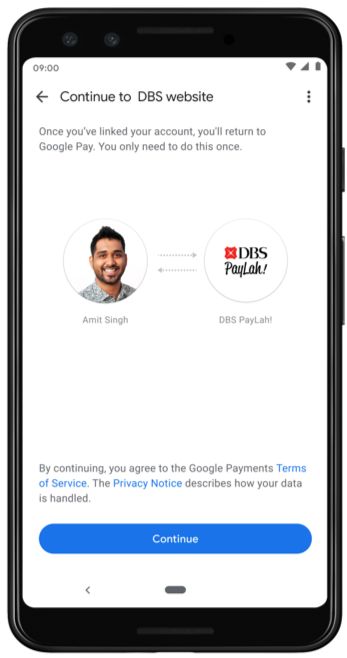 "If they are already registered for PayNow, they will immediately be able to receive Google Pay payments. Every bit helps, especially during this period. We are confident that this will benefit a wide range of businesses including those that have been hit hard by the pandemic."
To set up their DBS PayLah!, OCBC or Standard Chartered bank account on Google Pay Singapore is simple, simply access the app and follow the steps shown on the screen.
Furthermore, on the app, users now also have the option of adding animated wrappers when making payment transfer to friends to help liven up the experience. Some fun animations they can choose from include the ubiquitous bubble tea that's widely loved by most Singaporeans, or the traditional kaya toast and kopi breakfast set.
Google Pay Singapore is available for download on both Android and iOS.