The impending release of a new Star Wars movie has opened the floodgates for merchandising tie-ups. There is apparel from Uniqlo, Bossini and Under Armour, and let's not forget collectibles from the likes of Amazon and ThinkGeek.
Or rather, good luck buying official licensed merchandise from ThinkGeek. I've noticed in recent months that the House of Mouse seems to be clamping down on online retailers shipping licensed items outside of the United States. Amazon's listings tend to be more mass market, so some of their stuff does ship, but if you head to ThinkGeek, you'll find that many Star Wars merchandise are no longer available to overseas buyers.
Which sucks because Black Friday and Cyber Monday, only the biggest sales weekend in North America, are coming up this month, and that's when most of us geeks camp out in front of the computer, picking up hot items on sale and having them shipped here.
Thanks to some tips, we managed to find an alternative online retailer, GeekyGet, that sells licensed merchandise, and this one is based in Taiwan, and they do ship to Singapore.
Naturally, we have our skepticism on some of these sites that come up on our radar, but the prices offered on GeekyGet were reasonable, so I picked up a few items and this is what I got.
---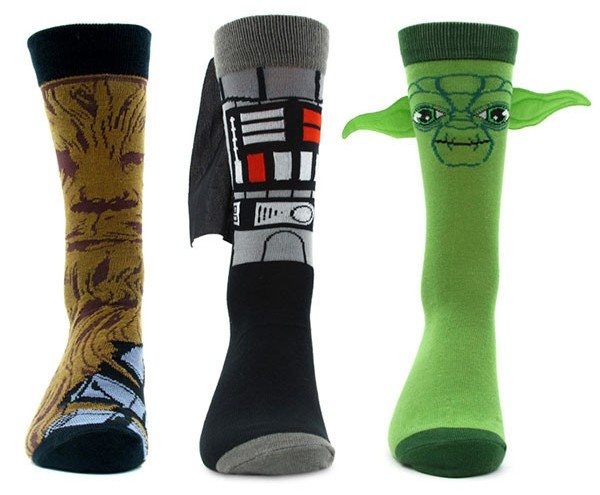 Given the way Disney is licensing its properties, it's very possible that you can buy a different Star Wars socks for every day of the year. GeekyGet offers three, and the good new is, these are all licensed.
The Chewbacca ones are the most ordinary, with only the prints of Chewie to match. But it's Chewie, the best pilot of the Millennium Falcon. Yoda 's pair has tiny Yoda ears that stick out at the sides, and while I'm not a fan of the green, I can picture some of the ladies loving these. And of course, we have Darth Vader, with the familiar designs of his costume decorating the material. This one comes with a cape attached on each sock.
---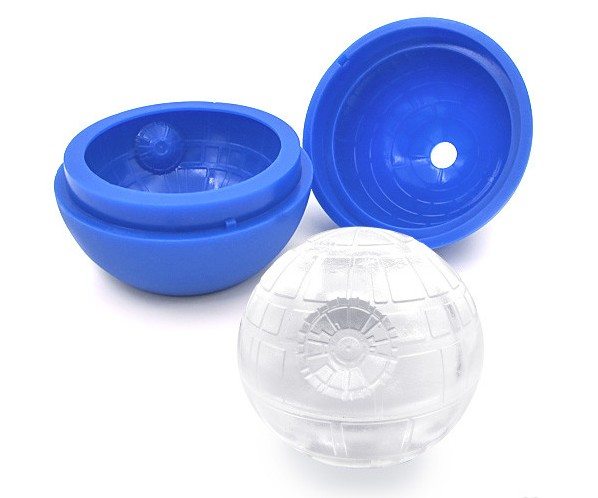 This has been something I had been meaning to get for a while. Spherical ice is something of a propensity for whiskey lovers, but this one is made to look like the Death Star. It comes in two halves, with a slot for the water at the top. The base is flat, so that it sits upright in the freezer..
Luckily, I have a friend who owns another set, which he picked up from the US. Take a look and tell me, which one do you think is the one I got from GeekyGet?
What? You can't tell? Neither can I.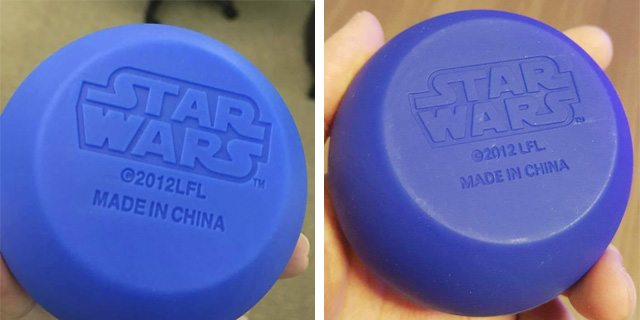 ---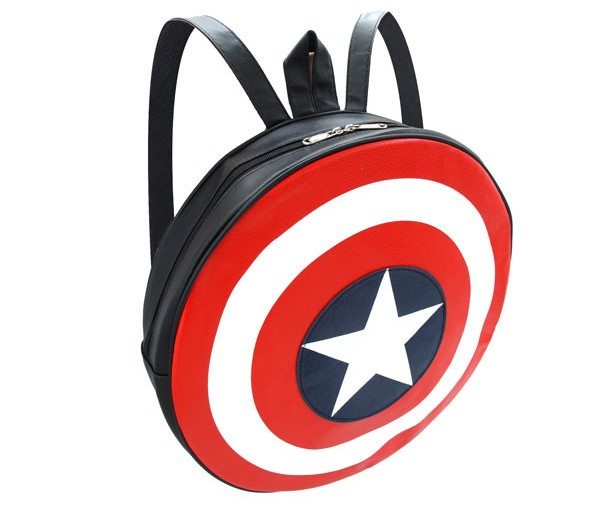 I first saw this in some stores here and this is the same thing. The straps are rather thin, so even though the shield is pretty big, I would not load the bag up with bulky items. There are slots in there for small items, so it's not just a big bag with straps, but if you are a fan of Marvel Comics, this is something you want hanging on your back.
---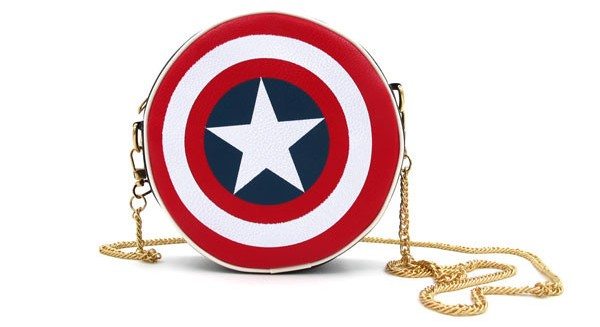 Think of this as a miniature version of the backpack, and meant for women. I got the backpack for myself, and when I saw this, I knew I had to get it for my daughter. There are not a lot of superhero merchandise for women, much less little girls, so if you want her to grow up with an appreciation for all things geeky, this is a good place to start.
---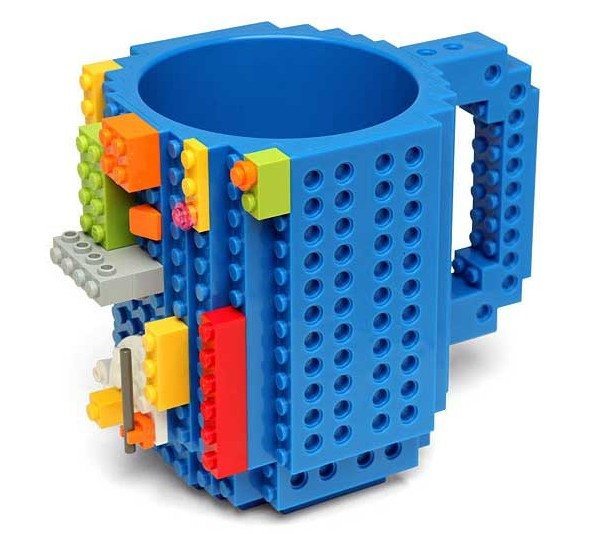 Ok, a Lego Cup does not exist. It is merely a cup designed with plenty of studs and holes, for you to fix your Lego bricks and minifigs on. GeekyGet calls it the Build-On Brick Mug and it is basically the same thing that you can get from ThinkGeek.
Except that while ThinkGeek's version is simply a cup, GeekyGet's one gets you a small packet of bricks. As far as I can tell, these are not actual Lego bricks, but it's nice to see that they decided to toss in some bricks.
Of course, neither version comes with coffee inside.
---
At first glance, Vader's goldfish eyes do look a bit freaky, but there is a certain level of likeness to the Dark Lord of the Sith. This belt is not the buckle type, but is the one with a small pin that slots neatly in each notch of the belt. There was no size option, but I figured that GeekyGet would cater for the different body types and it looks to fit up to a size 38.
---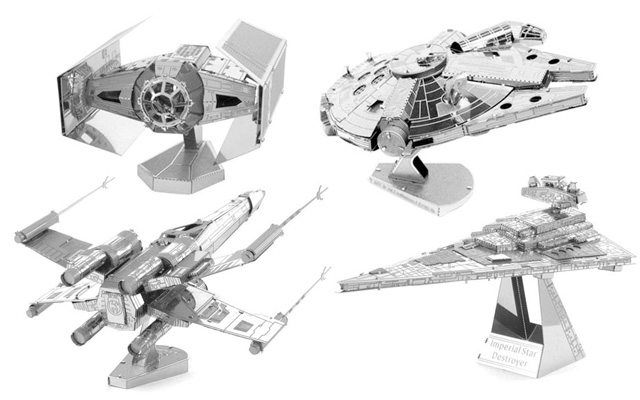 I remember picking up the metal Millennium Falcon and R2-D2 models of these DIT kits back in Japan, but soon after, more companies around the world came up with their own version, though I suspect there was probably a master mold cutter that was producing all these templates. You simply get a mall pair of pliers, and fold the metal pieces into each iconic Star Wars vehicle and character.
The packaging here is not one I am familiar with but what matters is the material, and the final result, which look to be pretty incredible.
---
So if you're looking for licensed merchandise, Amazon looks like a sure thing. GeekyGet offers flat shipping of US$8.90, with no minimum purchase, and free shipping for orders over US$65. I'm not sure what type of Black Friday sales it will have, if there are even any planned, but it looks like ThinkGeek won't be the only site I visit for all my geeky needs.
---

Drop a Facebook comment below!