With its AMOLED HDR Screen, 90hz display and vapor-chamber cooling system, ASUS' ROG Phone is quite possibly the ultimate epitome of overkill. Nevertheless, there's something to be said about it's flashy, gamer aesthetic. And if you're going to be spending S$1,598 on a phone, why not go all out and bag a couple of its accessories — which kind of reminds us of those fanciful, bling upgrades power rangers get when they're facing a particularly tough baddie, just sayin'.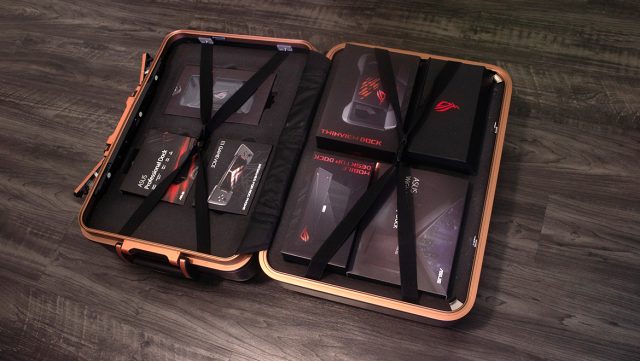 For all our snarking, a lot of these accessories seem pretty nifty — definitely overkill, no doubt about that, but fun to have. And if you've the money to spare, then why not? We got our hands on the whole set, so we managed to get a feel of the lot. And sure, they're a little on the pricier side (do we have to remind you, S$1,598 phone) but they feel sturdy and polished — they feel like you're getting what you paid for (we'll get back to this later).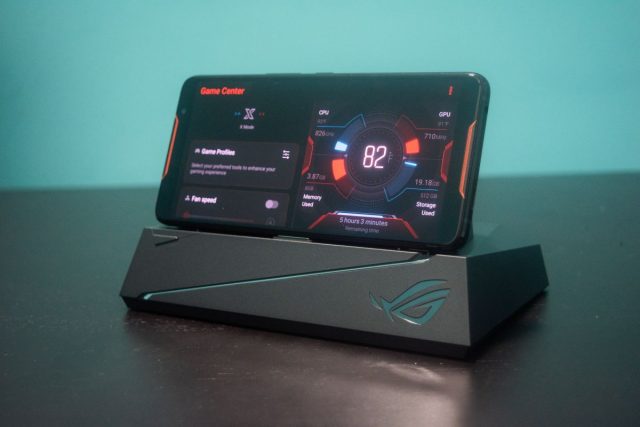 Priced at S$199, the Mobile Desktop Dock is pretty straightforward. It basically hooks your phone up to a screen and lets it function as a mini computer. On it, you'll find four USB3.1 Gen 1 Type A ports, a mic, 3.5mm combo (Headphone and S/PDIF), Gigabit LAN RJ45 Ethernet, 4K 60Hz SD card slot HDMI output, 4K 60Hz DisplayPort, DisplayPort 1.2, USB Micro B 3.0 (PC input), SD card slot and a charging-only Type C.
We're not quite sure if you'll need quite so many USB slots for a phone but… the ethernet port seems like a fairly good way to solve persistent lag problems, which can make all the difference in a PVP (player-versus-player) game.
The Professional Dock comes slightly cheaper at S$139, which makes sense because it functions pretty much like the mobile desktop dock, just with less ports (three USB, one ethernet and one HDMI) and without the convenient slot to hold your phone upright.
Now the WiGig Display Dock costs significantly more than the previous two entries, at S$339, and that may be a little puzzling for some, because it's obviously sporting fewer ports, which you may assume translates to decreased functionality. And… that's where you're sort-of wrong. You see, the WiGig Display Dock serves a different purpose.
Like the previous docks, the WiGig Display Dock lets you project your phone's screen to a larger display. But it does so wirelessly, via a 60GHz Wi-Fi with Qualcomm® 11ad technology, so your phone isn't tethered to anything. What this means is that you get to kick back and relax on your couch, while using your phone like a controller or a remote for your TV — which is also why we think it works best with the Gamevice, and that brings us to the next accessory: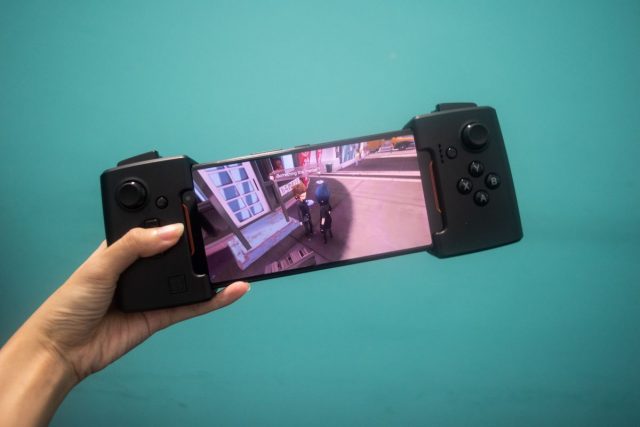 This is probably our favourite accessory, especially for mobile gamers — and it's surprisingly affordable too, at S$139. The Gamevice transforms your phone into a portable gaming device, equipped with analog sticks, directional pad, A, B, X, Y and L3, R3 buttons. It'll definitely make some games more intuitive. But it doesn't quite work across the board — which is somewhat expected, but still a bit of a shame.
When connected to the Gamevice, your ROG Phone will prompt you to configure your buttons. And what it does is map the on-screen controls to the physical ones — so games where it's just 'tap a spot on the map to move there' may face a bit of a problem, yes, games like Final Fantasy XV Mobile. Although PUBG should work fine, presumably (we're pretty sure this was designed with PUBG in mind).
You know how you'd have multiple tabs open when you're on your computer, but that doesn't work quite as well on a phone — at least, that happens for us — with the TwinView Dock, you'll be able to multitask to your heart's content. Alright, so you still can't have a gazillion tabs open, but… Two is better than one, right? It's the most expensive of the lot too, at S$399, and we kind of understand why.
The TwinView Dock feels pretty solid, sporting a 6-inch AMOLED (2160 x 1080) auxiliary screen, a quad-speaker system, two extra physical trigger buttons and a 6000mAh extended battery pack. The downside is that it'll definitely add some extra weight to your backpack, if you're carrying it out. So we might not necessarily bring it along for casual outings, but if you're going somewhere where you've a fair bit of spare time on your hands, say a cruise, then this is probably good to have on hand.
If anything it makes it possible to chat with friends while gaming, or watching videos. Having to switch tabs for that has always a pain.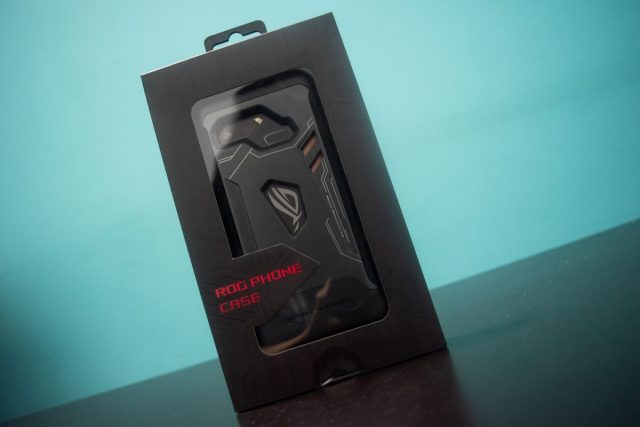 Priced at S$59, the ROG bumper is a weird flex but okay. It shares the same sort of aesthetic as the ROG Phone, so if you're looking for a case to switch up your phone's look… sorry, buddy, not happening. We think it feels a little flimsy, so we're not sure how useful it's actually going to be in protecting your phone, but… we're also not sure if ROG phone cases are easily accessible. You may be stuck with the ROG Bumper for sheer lack of choice, actually. But with one that shows off the most importantly glow at the back of the phone, that's the most important detail right there.
---

Drop a Facebook comment below!