The anticipation for the 8th Resident Evil game is at an all-time high, where even a crazy tall Lady Dimitrescu can become a viral sensation overnight, even Capcom was caught by surprise. Be sure to check out last week's "Village Demo" too if you haven't.
Here is our first attempt at the new Resident Evil Village "Castle" demo, which has a 30-minute time limit to get to the end of it. Glad we managed to reach the end with 9 minutes to spare.
The demo will then be playable on the rest of the platforms from 1 May onwards. We have no idea why Capcom would choose to limit their demo with such a convoluted time limit arrangement, perhaps their approach might pay off somehow?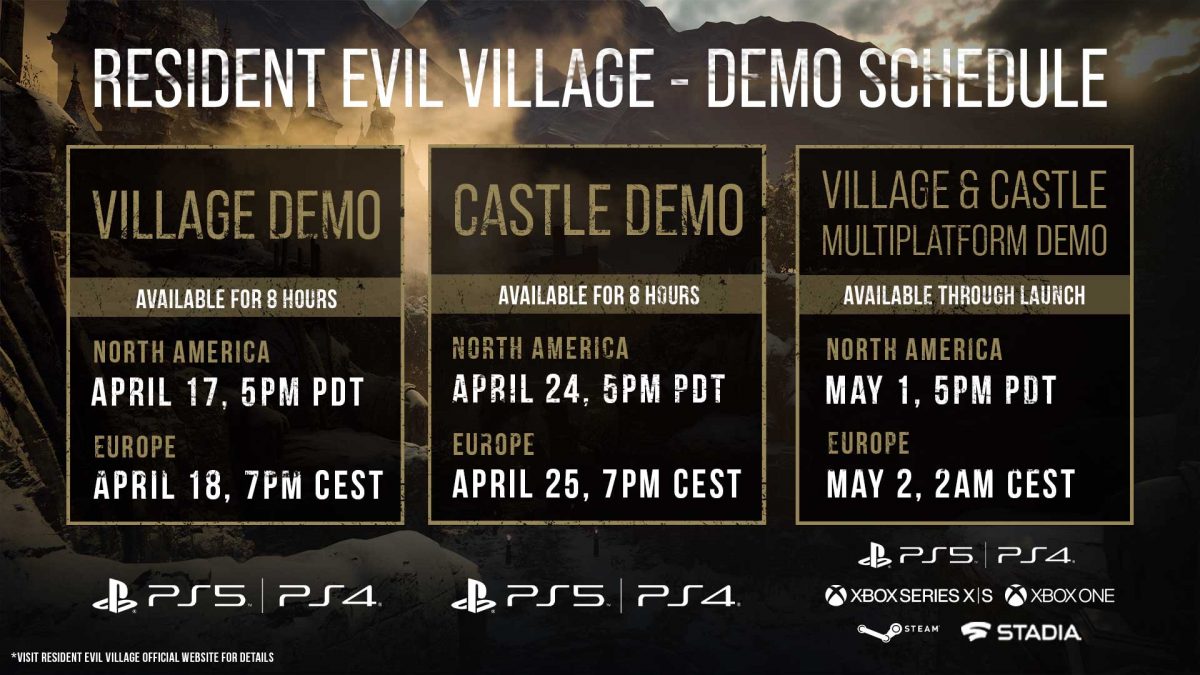 Resident Evil Village releases on 7 May and is currently available for pre-order on Google Stadia, PlayStation 4 & 5, Xbox Series X, Xbox One and Windows via Steam.
Speaking of Resident Evil, there's even a Resident Evil 4 VR heading to the Oculus Quest 2 soon, as well as a CGI anime series on Netflix, and the movie remake this November.