Its time to take a stroll down memory lane with a game in hand as Hasbro has announced that it will be bringing back four new versions of its classic Tiger Electronics LCD handheld games from the '90s.
Much like the original devices, each of the new handheld game will come with one game. The upcoming launch titles include The Little Mermaid, Transformers: Generation 2, X-Men: Project X, and Sonic the Hedgehog 3.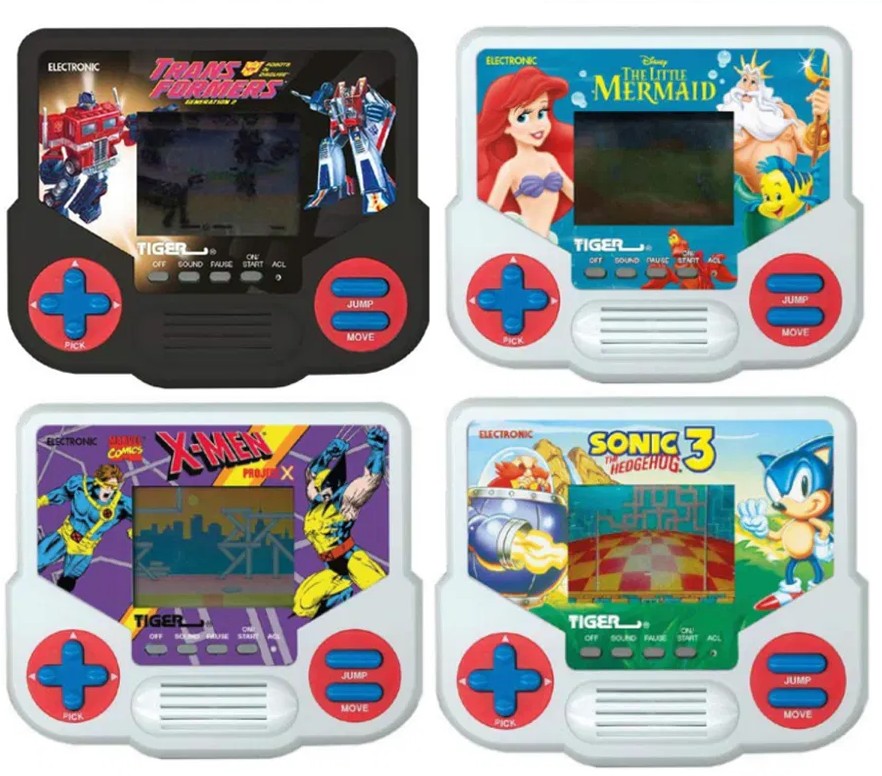 According to Hasbro, each game is "inspired" by the original game from the 1990s and will all sport the familiar monochromatic graphics display atop a static colourful background.
Each unit is powered by two AA batteries (which will not be included with the device) and Hasbro adds that "The design and technology were created with the original handheld game unit in mind."
First launched in the '90s, the Tiger handhelds provided an affordable way for kids to play electronic games without having to fork out a huge sum to get a Game Boy, which cost US$90, not including the games which were sold separately for US$30. Not only were the Tiger handhelds inexpensive, they are also incredibly durable and addictive to play with.
If you don't already have something like the Sega Genesis Mini, these will certainly add to your gaming nostalgia.
Hasbro's Tiger Electronics handhelds are currently up for pre-order for US$15 each, and will be released in fall 2020.