Adobe Photoshop, one of the best and most influential tools available right now for editing and manipulating images, has just turned 30. To celebrate its 30th birthday, Adobe as updated Photoshop on both the desktop and iPad with a range of cool new features.
For users of Photoshop on the desktop, two major feature improvements will be coming your way, as well as a minor update to Photoshop's user interface, and a boost to its performance. 
One of the biggest improvements made will go to the Content Aware Fill tool where users can now apply fills for multiple objects at one go. It also lets you remove an object and fill in the space with an object of your choice.
According to Adobe, this improvement comes straight from customers' request to be able to sample all layers in the Content Aware Fill workspace, giving them more control with lesser clicks.
"One of your top requests was to stay in the workspace to refine fills that need multiple CAF iterations—imagine removing something from behind many tree branches, or other tricky scenes with visual diversity," explains Photoshop's Product Manager Pam Clark "To do that, we now enable you to break the fill region into sub-parts to give you more iterative control to achieve a more realistic fill.".
The Lens Blur filter will also be improved by moving the process over to the GPU from the CPU, thereby helping to improve both output quality of photos and the performance of the tool.
"The results are created by an algorithm the team built by studying the first principles of physics and how light interacts with objects in the real world," Clark explains. "It is carefully tuned to simulate a 3D environment to create the most realistic results possible, while also consuming the least amount of compute power so you don't burn up your machine."
macOS users of Photoshop will also be receiving Dark Mode on the application so now system dialogues such as "Save As" or "Open" will now match the rest of your macOS.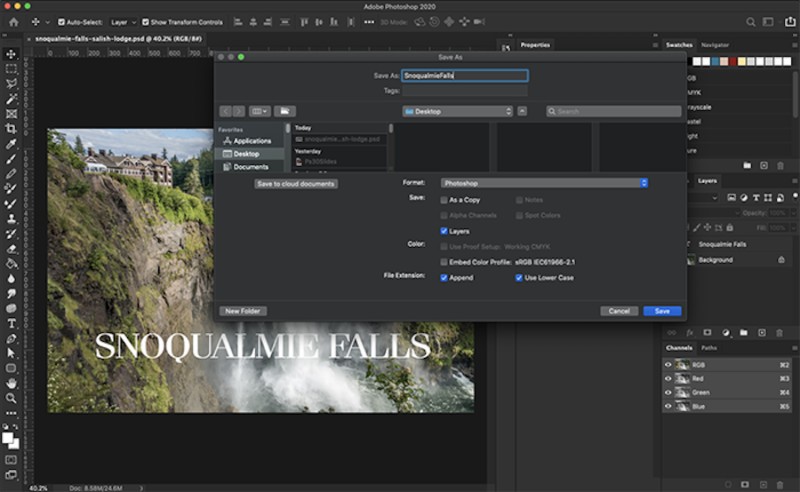 Aside from the visible changes made to Photoshop on the desktop, users will also notice that Photoshop now provides a more "buttery and seamless mousing experience", with clicking interactions such as using the hand tool to move around the canvas being much smoother. According to Adobe, the bigger the document, the more noticeable to changes will be.
For users of Photoshop on the iPad, two major features will be included in its latest update today: Object Selection and Type Setting.
The Object Selection tool on the iPad's Photoshop will be just like the one available on desktop and is powered by Adobe Sensei which helps to automatically pick objects based on your general selection through AI.
Another major feature added is Type Setting tool which gives users many of the typographic control available on the desktop to the iPad. With this feature, type layers, characters, and options properties will be at the user's disposal. This means that you will be able to edit the tracking, leading, scaling, and formatting of your typeface. Adobe mentions that kerning will be implemented in future releases.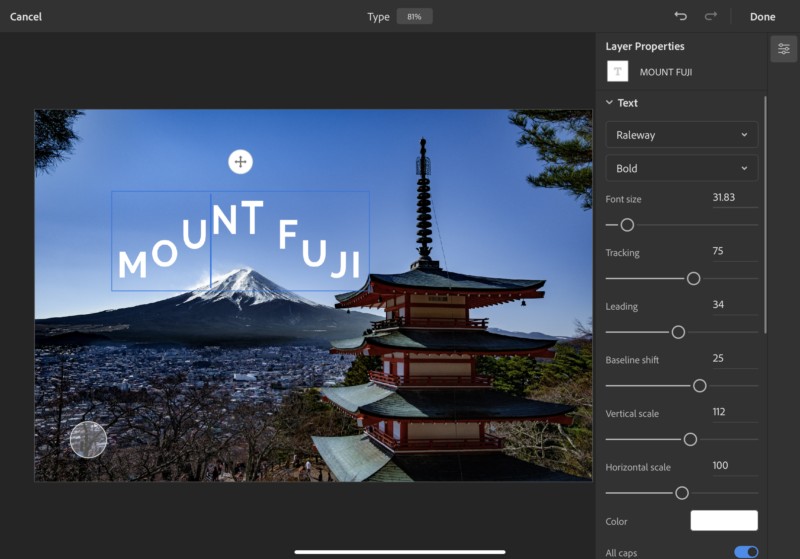 All of these features are currently available on Photoshop desktop and iPad. Once you are done testing out the new features, perhaps you might be interested in watching a video of John Knoll, one of the original developers of Adobe Photoshop, testing out version 1.0 of Photoshop on a 1-bit 1986 Macintosh Plus computer.
Share the love with #PsILoveYou30.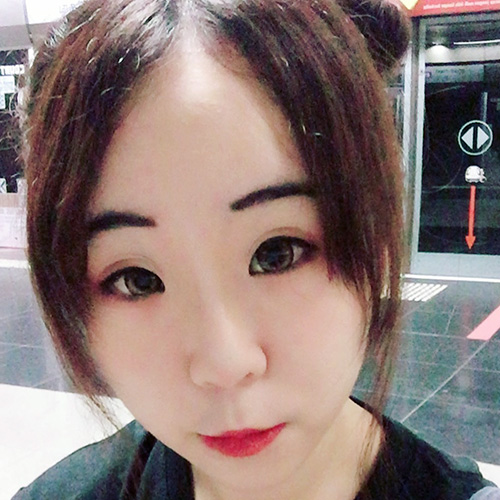 Germaine is a fun-sized introvert who loves nothing better than sleeping in on rainy days. She can be found reading fanfiction and manga while still waiting for her Hogwarts acceptance letter. It'll come eventually.
---

Drop a Facebook comment below!