The 19-year long-running franchise is back once again. Ratchet & Clank: Rift Apart lands exclusively on the PlayStation 5 today. We have already reviewed the game, and even came up with an extensive Game Guide to help you get the advantage over Nefarious.
But before you embark on your next adventure with Ratchet and Clank, you'll have to decide which mode to play the game in. Gone are the days where we simply pop in the game disc into a console and start playing, with only the need to choose the difficulty level.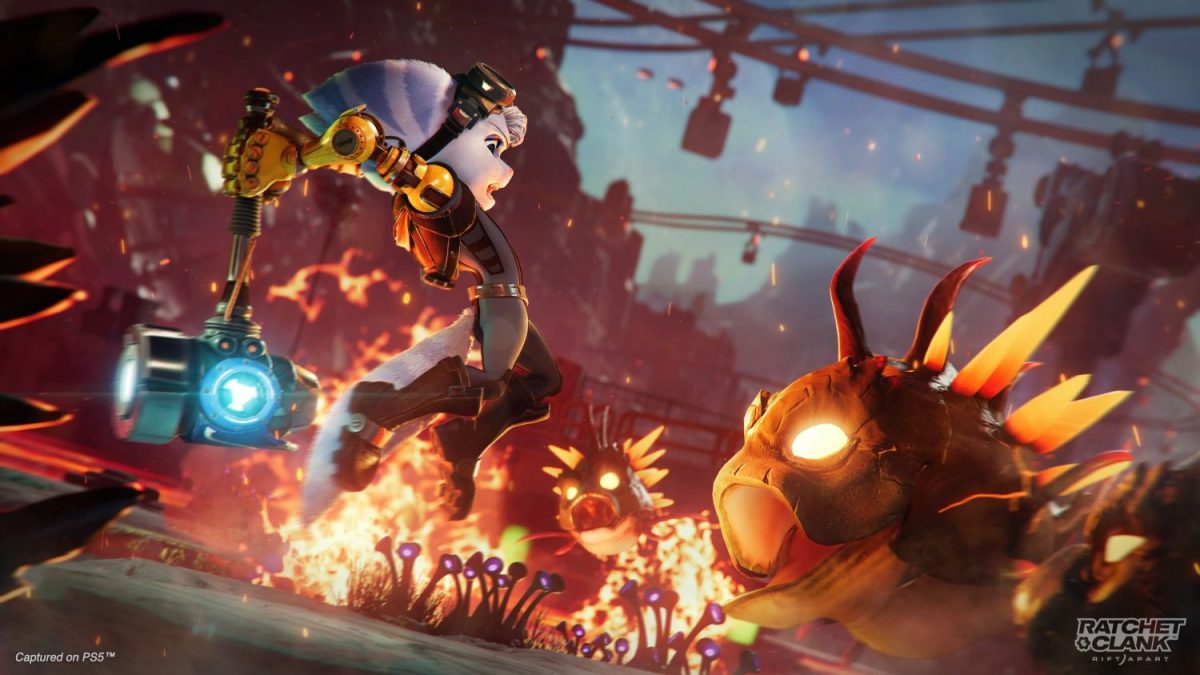 These days, we have to make the difficult choice of either playing its entirety in gorgeous 4K resolution at 30FPS(Fidelity Mode) or at a silky smooth 60fps (Performance RT Mode) while taking a hit on the resolution. In Ratchet & Clank: Rift Apart's case, there is actually a third mode: Performance Mode (without ray-tracing). But why sacrifice ray-tracing when both performance modes run at 60FPS?
Eye Candy or Fluid Movements?
Marvel at how gorgeous the game looks in 4K Fidelity Mode (30FPS):
And in Performance RT Mode (60FPS):
So which mode would you pick? The choice is tough, but the size of you TV will probably determine your ultimate choice. If you're playing the game on a massive 75″ TV like the Xiaomi Mi TV Q1, then Fidelity Mode is probably the way to go.
However, if you prefer the quality of Pixar animated movies while saving the dimensions, the Fidelity mode is absolutely gorgeous and even at 30FPS, it is excellent in motion. For a game that does not need much twitch shooting, 60FPS is a luxury, but it is nice to have that option.
Either way, you are in good hands with the excellent work that Insomniac Games has put in. With the weekend now here, it is the perfect weekend getaway with your favourite pals Ratchet, Clank, Rivet, and Kit!
Do check out our guide if you need help –

---

Drop a Facebook comment below!