Think of the dynamic duo across comic books, movies and TV shows, and several names come to mind, but when it comes to video games, very few are as defined as Ratchet & Clank, who have had their name etched in the title since their first game, back in 2002.
That's 19 years of business defeating evil, which might be common amongst many genres of games or movies, but how about one that follows a feline mechanic and sentient robot traversing the universe to beat the crap out of the bad guys?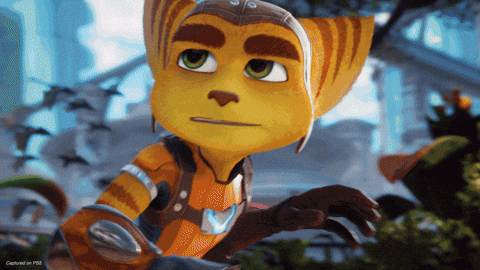 With 16 games during that time, the franchise is not your typical hero action platformer, as the adventures of Ratchet, a Lombax, and his buddy Clank, a diminutive sentient Zoni robot, travel across the universe to fight evil, and collect all sorts of unique gadgets.
The series is notable for exploring the buddy cop relationship between the two, who were created by Insomniac Games on the PlayStation 2 way back in 2002. These days, Insomniac Games is known as the guys who did Marvel's Spider-Man, but back then, they were simply trying to create a new action-platformer game after having several failed attempts (Monster Knight & Girl with a Stick), before their chief creative officer, Brian Hasting, proposed the original idea.
And before gamers around the world knew it, the first game was launched to immense success but if you were to revisit the original game, you would notice some difference to the beloved duo fans now know and love. While working on the sequel, the team softened Rachet's character as they felt he was being portrayed as too much as a jerk. This change made Ratchet more relatable, and the sequels that came after, including Going Commando and Up Your Arsenal, both received critical acclaim and many viewed the first sequel as one of the best PlayStation 2 games ever crafted.
The vital moves that differentiated Ratchet & Clank against other franchises is the innovation and transformation Insomniac constantly brings to the table. By the second sequel, the developers already changed things up, by surprisingly adding a multiplayer mode for the players.
As more sequels came along, the team never stopped daring to adapt to the era of its titles. And perhaps, this "adapt or die" mentality is what kept them going on and on, whether it's going for a darker tone, completely removing its main characters or modifying entire gameplays – Insomniac has been there and they've always returned stronger, bigger and better.
So what does this mean for game 17, aka Ratchet & Clank: Rift Apart, which is landing in June 2021 for the PlayStation 5? Well, anticipation is at an all-time high and we know players can't wait. So let's take a trip down memory lane to check out the significant titles of the entire franchise.
Ratchet & Clank's evolution is a legacy to behold and one that will continue to last through this rising age of gaming. Over the course of 19 years, Ratchet & Clank has indefinitely evolved in various ways but it always remained true to its core, to do all it takes to make things fun and exciting.
---
Ratchet & Clank (PS2 – 2002)
The first Ratchet & Clank that started the entire franchise. A legacy and a remarkable game that had earned over US$31 million in the United States.
---
Ratchet & Clank: Going Commando (PS2 – 2003)
The first sequel to Ratchet & Clank, Ratchet & Clank: Going Commando sticks to its original game with improved graphics, aesthetics, and introduces a whole lot more gameplay aspects. It was also the game that the team decided to make Ratchet softer, and friendlier to Crank compared to the first.
---
Ratchet & Clank: Up Your Arsenal (PS2 – 2004)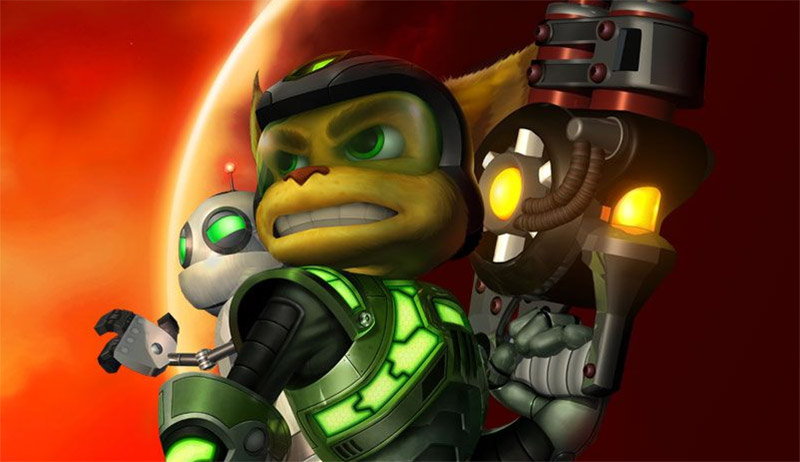 Up Your Arsenal is the first game in the franchise to introduce an online multiplayer aspect as well as the usual single-player gameplay. The multiplayer allows players to play in different modes like deathmatches, capture the flag and siege. It was widely praised for its smooth and successfully transition from a platform game into a multiplayer genre.
---
Ratchet: Deadlocked (PS2 – 2005)
Ratchet: Deadlocked changed up the game in terms of its tone and characters. While similar in terms of gameplay, it removed Clank as a playable character and focused a lot more on shooting rather than platforming. As much as some has criticised the game, it still received favourable reviews and was added in 2006 to Sony's Greatest Hits range for North America and Japan's The Best range of games.
---
Ratchet & Clank Future: Tools of Destruction (PS3 – 2007)
The first entry to hit the PlayStation 3 platform, Ratchet & Clank Future: Tools of Destruction was also the first instalment for their Future saga and had won the Best PS3 Game for Spike TV Awards.
---
Ratchet & Clank Future: Quest for Booty (PS3 – 2008)
A follow up to Ratchet & Clank Future: Tools of Destruction, Quest for Booty picks up where the first Future instalment left off and was considerably short in playtime.
---
Ratchet & Clank Future: A Crack in Time (PS3 – 2009)
The third entry in the Future series, Ratchet & Clank Future: A Crack in Time features several new and returning gameplays that were well received by fans, notably the first time Ratchet can fly his ship freely between planets.
---
Ratchet & Clank: All 4 One (PS3 -2010)
A spin-off from the Future series, Ratchet & Clank: All 4 One turns away from its single-player gameplay and dives into a four-player co-op mode where they can play as Ratchet, Clank, Quark, or Doctor Nefarious.
---
Ratchet & Clank: Full Frontal Assault (PS3 -2011)
Ratchet & Clank: Full Frontal Assault is the game that added a new tower defense element into the gameplay and features a multiplayer option as well.
---
Ratchet & Clank: Collection (PS3 -2012)
The first collected game of the franchise, Ratchet & Clank: Collection includes the remastered version of the original three PlayStation 2 games. It includes Ratchet & Clank, Ratchet & Clank: Going Commando and Ratchet & Clank: Up Your Arsenal. Each game also carries a set of trophies for players to unlock.
---
Ratchet & Clank: Into the Nexus (PS3 – 2013)
The fourth instalment in the Future series, Ratchet & Clank: Into the Nexus added a whole lot of new features into the game like exotic locations, unique and out-of-the-world gadgets along with its gravity-focused gameplay.
Additionally, there was also a mobile application titled Ratchet & Clank: Before the Nexus where players can earn Raritanium for Ratchet & Clank: Into the Nexus to upgrade their weapons.
---
Ratchet & Clank (PS4 – 2016)
Last but not least, the reimaging of the classic original game. 2016's Ratchet & Clank was a huge throwback for fans of the old game. While it shared many gameplay similarities, it also made several changes to the game like movements, upgrades, and items.
Like the original, the remake was a huge success and was praised for its action and visuals worthy reboot for the first game. It was a culmination of over a decade of development and hard work. This brings us on to what's next to come; the upcoming game that will kick off the future for Ratchet & Clank in the next-generation of gaming.
---
Ratchet & Clank: Rift Apart (PS5 – 2021)
All that history and adventure has led up to the upcoming 2021 game, Ratchet & Clank: Rift Apart. First revealed at the 2020 PS5 Future of Gaming Event, the new game will be released exclusively on the PlayStation 5.
According to the studio, the game will be branded as a stand-alone adventure that will suit new players to the series. At the same time, the game still serves as a canonical continuation after Ratchet & Clank: Into the Nexus.
Sticking to its roots and legacy, Rift Apart will retain the pillars of the games even after 19 years. Featuring the usual over the top weapons, peculiar locations, and unique enemies, the new game will set you on a thrilling adventure of nostalgia and novelty.
The game explores the evolving story and relationship of our iconic buddies Ratchet and Clank, as they travel across the universe to prevent the catastrophic dimensional collapse of the world. As usual, it will focus on their friendship and how they take on enthralling villains and a deeper discovery of their bond. The game will utilize the next-gen console's features like ray tracing hardware and haptic feedback to improve the overall gameplay experience.
With the game's new design combined with PlayStation 5's processing power and its inclusion of a custom solid-state drive storage (SSD), players should be able to enjoy fast loads and jump in between worlds seamlessly as they are all loaded in a single level to soak themselves in an all-new immersive experience. Rift Apart will definitely take the franchise into its next stage of gaming.
And if you can't wait to get yourselves started, Sony's #PlayAtHome initiative will let you download and get the 2016's title Ratchet & Clank completely free (until 1 April 2021). So dive back into the remake of the original before Rift Apart releases.
Ratchet & Clank: Rift Apart will release exclusively on the PlayStation 5 in June 2021.