China's famed Xiaomi, known primarily for its smartphones and subsequently, for its various home electronics, including vacuum cleaners, fans, lights to kitchen appliances, has finally launched its range of smart TVs in the region.
It's not their first TV though, as these have been available in China for the last five years, but consumers here now have to chance to own a quality smart TV at a fraction of the price of branded ones.
Compared to the likes of a Sony Bravia, and an LG C6 OLED TV, Xiaomi has big shoes to fill. The brand does not want to be known only as a manufacturer of mid-range quality products, as it originally did with its first few ranges of phones. Instead, it wants to be seen as a competitor the likes of well-known global brands.
This is interesting because consumers tend to link quality with price. Xiaomi's TVs started out cheap, but not as well designed as those by top brands. The previously released 55-inch Xiaomi TV prior to the new release was a slight step back compared to the Sony and LG products, but at S$600, who could argue? Picture quality was okay, but the viewing angles left something to be desired. Overall, it was a decent TV but not one for the Blu-ray connoisseur.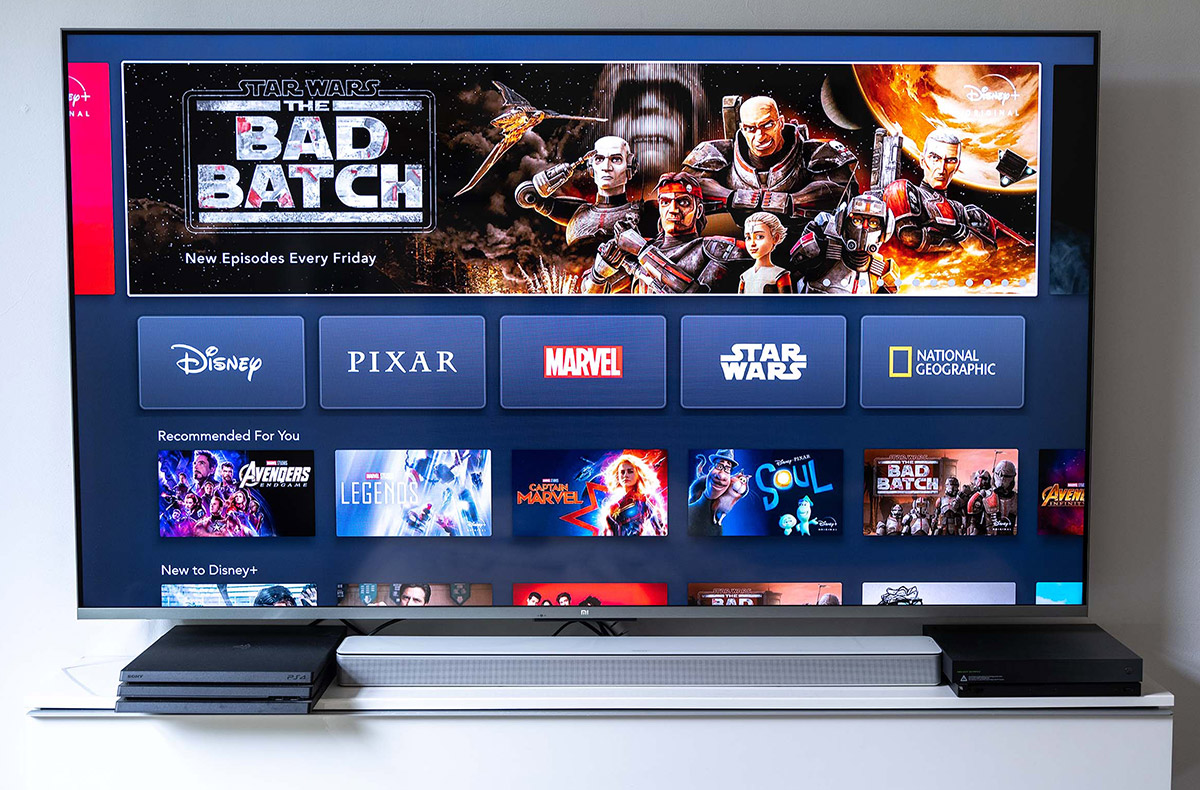 However, the new Mi Q1 75" QLED TV is something else altogether, and it matches the Sony and the LG in terms of quality. With gorgeous colours, rich blacks, and of course, smart TV features, the added HDR 10 +Dolby Vision and 120hz display capabilities are all powered by a QLED display.
This TV has improved build quality, and is relatively thin, depending on how you look at it. The entire TV panel actually comes in two parts – a display panel and a rear housing that measures 4cm at its thinnest. Towards the middle area, there is a slight bulge to house additional electronic components. Xiaomi hasn't achieved iMac thinness yet, but there is also a lot powering this 75" display.
Adequate HDMI ports and all the inputs you need, including 3 HDMI, 2 USB 2.0, a LAN/Ethernet, an optical and one AV input. Access to these ports are found on the left side of the unit, so there was no issue in using them with the TV mounted to the wall. Given the relatively large size of the TV, it is the most obvious place to have them.
Upon turning on the TV for the first time, the realisation is that this wasn't the 55-inch Xiaomi TV anymore. The colours are vibrant, the blacks are deep, and the issue with the viewing angles is a thing of the past. This TV rivals the LG C6 OLED, and in some ways, bested it. Of course, the C6 is not new, but what it is, is a great TV that set the bar pretty high.
The setup itself was a breeze, and since it's an official release, it's running on Android TV, with everything in English. With the built-in processor, the TV's performance was incredibly fast, rivalling the speed of an Nvidia Shield. Like other smart TV brands, the controller comes with dedicated Netflix and Amazon Prime Video buttons (sorry Disney+), as well as Google Assistant.
In terms of display calibration, there is a lot more going on here than the earlier Xiaomi TVs. Truth be told, the MiTV Q1 does lack more of the fine-tuning users might be accustomed to on Sony, LG and Samsung TV's, though there is still enough to dial in the screen aesthetic. For those who despise the synthetic look of Clear Motion, you can turn it off here. This feature makes video games looks great, but it should be turned off for all other types of content displayed.
And for those who like to Netflix and chill, the glorious 4K HDR 10+ and Dolby Vision content is something to look out for, as it makes shows pop out on the screen! Yes, Netflix is limited on the 4K and/or HDR content compared to the rest of their library, but this is one feature that showcases the display potential of the Q1. There is great colour separation, deep blacks with minimal noise, and a screen brightness that brings out streaming, YouTube, or home video content. In fact, those who watch TVs in a dark room might want to consider turning down the brightness a tad.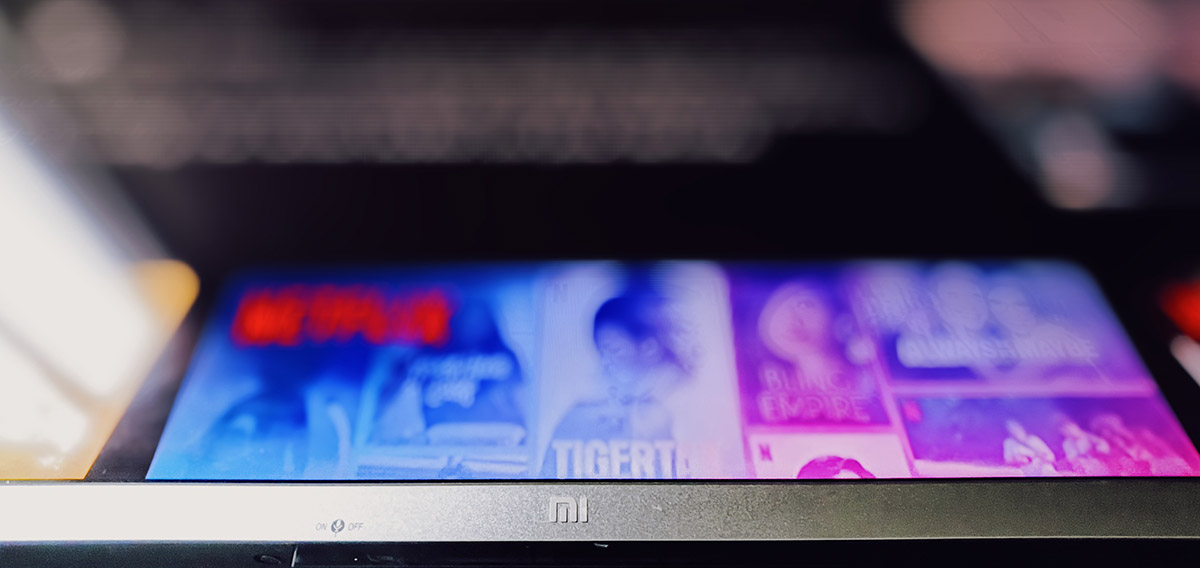 Speaker wise, the built-in ones are adequate, but if you can splurge on a 75-inch, you should consider getting at least a soundbar to match this baby. Since going to the movies might not always be possible these days, why not make the most out of this beautiful TV?
For gamers, you should seriously look at this to match, say, the incredible performance of the new PlayStation 5 console. There is nothing quite like catching Spider-Man: Miles Morales swinging across the screen in high-definition detail, with Ray Tracing turned on, and the TV set to 4K at 60Hz. The game itself is amazing, and the MiTV Q1 handled the graphics with ease.
Wait, so what about 4K 120Hz??
Well, this is the downside of the TV. For some reason, Xiaomi does not allow video games at 4K 120Hz. At this moment, there is no indication if this is a limitation on hardware or an issue that a firmware update can solve, but it is most certainly not possible right now.
If a simple firmware update can fix this, here is hoping Xiaomi can roll it out soon. This will definitely future proof the TV for a few more years for the gamers out there. While this is not technically necessary for casual movie goers, it's always nice to have the bells and whistles for the flagship products.
GEEK REVIEW SCORE
Summary
At S$2,499, the Mi TV Q1 75″ offers a modern design, great picture quality, and a no-fuss set-up, powered by Android TV. While the more brand-conscious folks might have a pause, this TV does the job, saves money and allows us to spend our savings elsewhere.
Overall
9/10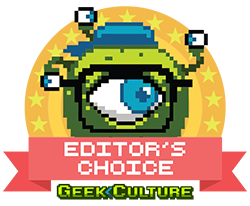 Aesthetics -

9/10

Build Quality -

8/10

Performance -

9/10

Value -

10/10

Geek Satisfaction -

9/10