Game consoles are a huge market, with popular ones moving millions of units worldwide. But game consoles are also unique in that unlike TVs, smartphones and laptops, which get a refresh every year, consoles tend to stay on the retail shelf for several years, before a new one comes out to replace it.
Yes, console gamers are effectively paying for old tech but it looks to be changing this year.
At a round table session with Hiroyuki Oda, deputy president of Sony Interactive Entertainment Japan, Asia and Hidetoshi Takigawa, regional head of Sony Interactive Entertainment Hong Kong Limited, Singapore Branch, the duo shared insights as to why the company is changing its tactics and launching two updated gaming consoles in a year.
According to Oda, it has been three years since the first PlayStation 4 was launched, and the company plans to expand their portfolio with the introduction of the two new consoles – the new PS4 with a smaller footprint, and the more powerful PS4 Pro – to attract a wider range of customers.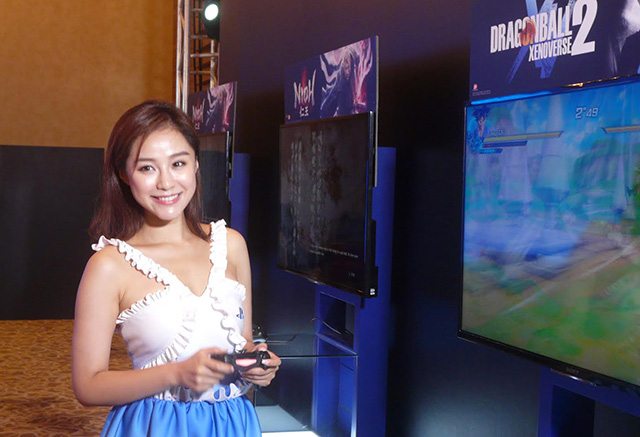 "With the new technologies, we could see a growth in console gamers, and depending on users demands, whether it is high-end gaming or VR, we are happy to provide the different product to address that need", said Oda-san.
With regards to the current PlayStation 4 and whether it will be phased out, Oda-san said that the game console is still available in the market, though the company is making a running change and will constantly provide the new units for its customers when the original units sell out.
On PS Vita mobile gaming and the growing smartphone gaming market, Oda-san feels that the PS Vita offers a different mobile gaming experience with higher quality games that are enjoyed by their customers. The handheld console also has the unique Remote Play function with the PS4, and the company is committed to have more games for the PS Vita. Takigawa-san also added that there is no truth about the reports of console gaming being affected by mobile gaming, and that both coexisted in their own space.
For the new PlayStation 4, Sony is looking to enlarge their customer base and ecosystem. And looking at the Southeast Asia market, the sports gaming titles are strongly supported by family users and casual gamers, said Takigawa-san.
And to leverage on that, Sony is launching a Sports Campaign promotion from end September till November, whereby gamers who purchase a new PlayStation 4 game console and one of the sports titles (NBA 2K17, Pro Evolution Soccer 2017, FIFA 17), will also get a free limited edition PS4 blue jersey.
We managed to get hold of the new slimmer and lighter PS4, read our first impressions of it here.
A tech enthusiast and gamer, Siang Liang does not consider himself a hardcore geek. At least he does not wear those geeky glasses. When not doing tech stuff, he would be reading a book or learning new tricks.
---

Drop a Facebook comment below!