It's 2019 and the race to push out the next best smartphone can be best described as both incredibly competitive and fast-paced. Earlier on April 25, Oppo released their newest Oppo Reno in Singapore, the Oppo Reno, which they hope will 'speak' to young creators, and give them new ways to express themselves.
Geek Culture got the opportunity to interview Oppo's Product Manager Listen Li, to learn more about their newly launched Reno phone, as well as Li's thoughts on where Oppo stands in the smartphone industry now, and where Oppo can go from here.
According to Li, the biggest challenge for Oppo in the smartphone industry is to find a way to stay relevant, but also to lead the industry in smartphone innovation. It is this forward-thinking mindset that has helped push Oppo to constantly innovate new smartphones with better technology.
For instance, Oppo's newest Reno series features a front camera that is hidden in the phone, and pop-ups when needed. This allows the Reno to have a notchless, full-screen display, with a 93.1% screen-to-phone ratio. This hidden camera feature was first used in the Oppo Find X which released last year. Though not perfect, it gave Oppo a lot of room to improve, and from there, the Reno was developed.
When asked what was his favourite feature, Li pointed to the Reno's 10x hybrid zoom.
"Personally, I am a huge fan of the camera on the Reno. We managed to push our camera technology to new limits, and now, the phone boasts this amazing 10x Hybrid Zoom capability," Li said.
"The fact that we managed to hide the front camera in a pop-up feature was something that showed just how much our team has looked to provide consumers with the best innovation possible."
In Li's opinion, Reno's camera marks "the start of a new era of photography and creativity for OPPO".
Suffice to say, while Oppo's cameras might still seem to fall a little short when compared to other smartphones, most notably Huawei and their newest P30 with its 50x zoom function, Oppo is certainly making great strides to catch up. This is evident with how innovative they are, often times releasing phones with interesting and novel camera placements before other companies do the same.
Case in point, Samsung recently released its A80 which featured a triple rear camera that is able to spin over to the front and double up as a front camera. However, some might remember the Oppo N1, which was released back in 2013 and was the first smartphone to feature a rotating camera.
It is surely important for a company to ensure that it is continuously working to improve on its past releases, and Oppo is no different. Li shared that the company has launched a new "Intelligent Mobile Devices" business unit, which he says is focused on the "Internet of Things", that will be able to showcase Oppo's commitment to innovation within the industry.
To those not in the know, the internet of things is simply the interconnection of various different Internet-connected devices, which include television, lamps, and in this case, mobile phones.
We also asked for Li's thoughts on foldable phones and Li shares that Oppo has indeed produced a prototype for a foldable phone before, but sadly the prototype has yet to meet a standard which Oppo feels is suitable for the mass public.
"We are continuing to invest in the phone, but whether or not we release a commercial version of a foldable phone will depend on the value to our consumers. As always, our focus is to ensure we deliver products that will meet the needs of our users."
During an interview that took place during the launch of the Oppo Reno, APAC President of Oppo Peter Huang also shared that Oppo will be working hard to strengthen its ties with Singaporean mobile operators to allow for more marketing activities.
Moving forward, Oppo will also be focusing on three main "ecosystems" for mobile phone innovation — personal, family, and automobile. Of the three, Oppo will be emphasizing on the personal aspect more as of now, which means they will be focusing more on devices and systems that benefit the individual. This further supports Li's stand of delivering Oppo products which will meet the needs of their users.
Here's hoping that we see Oppo's iteration of a foldable phone sometime soon. Since both types of foldable phones we've seen so far have been vastly different, a welcome addition to the smartphone industry when every phone is focused on adding more cameras.
The Oppo Reno and Oppo Reno 10x Zoom is currently on sale and is retailing for S$849 and S$1,199 respectively. Currently only the Ocean Green and Jet Black models will be available for sale in Singapore.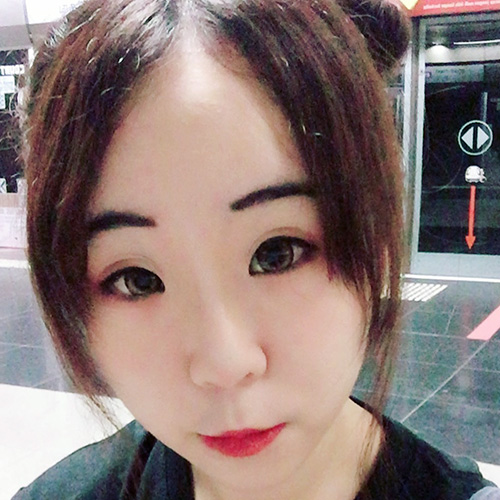 Germaine is a fun-sized introvert who loves nothing better than sleeping in on rainy days. She can be found reading fanfiction and manga while still waiting for her Hogwarts acceptance letter. It'll come eventually.
---

Drop a Facebook comment below!

---