In a partnership that definitely took many by surprise, 2K and the LEGO Group have announced their multi-title partnership, and kicking things off will be the "ultimate AAA driving adventure game" LEGO 2K Drive, which is set to arrive on 19 May.
Developed by Visual Concepts, LEGO 2K Drive evolves the iconic LEGO play experience with a vast, open world where players can build any vehicle, drive anywhere and become a LEGO racing legend. The idea is to bring together the best elements of open-world driving and fast-paced competitive racing while introducing a diverse vehicle customisation system.
Players will journey across Bricklandia's multiple unique biome regions in LEGO 2K Drive as they compete against a series of charismatic rivals with hopes of one day winning the coveted Sky Cup Trophy. In LEGO 2K Drive, players choose how they want to play, with a wide-open world to explore full of racing, minigames, challenges, collectibles, things to destroy, and well-known vehicles from LEGO themes like City, Creator, Speed Champions and more.
The racing action is set to be a fast-paced and chaotic experience, as players battle it out across a variety of tracks while using power-up abilities to do harm or get a competitive advantage. It also helps that you are able to customise your own rides, with over 1000 unique pieces to choose from, setting your time in LEGO 2K Drive apart from others.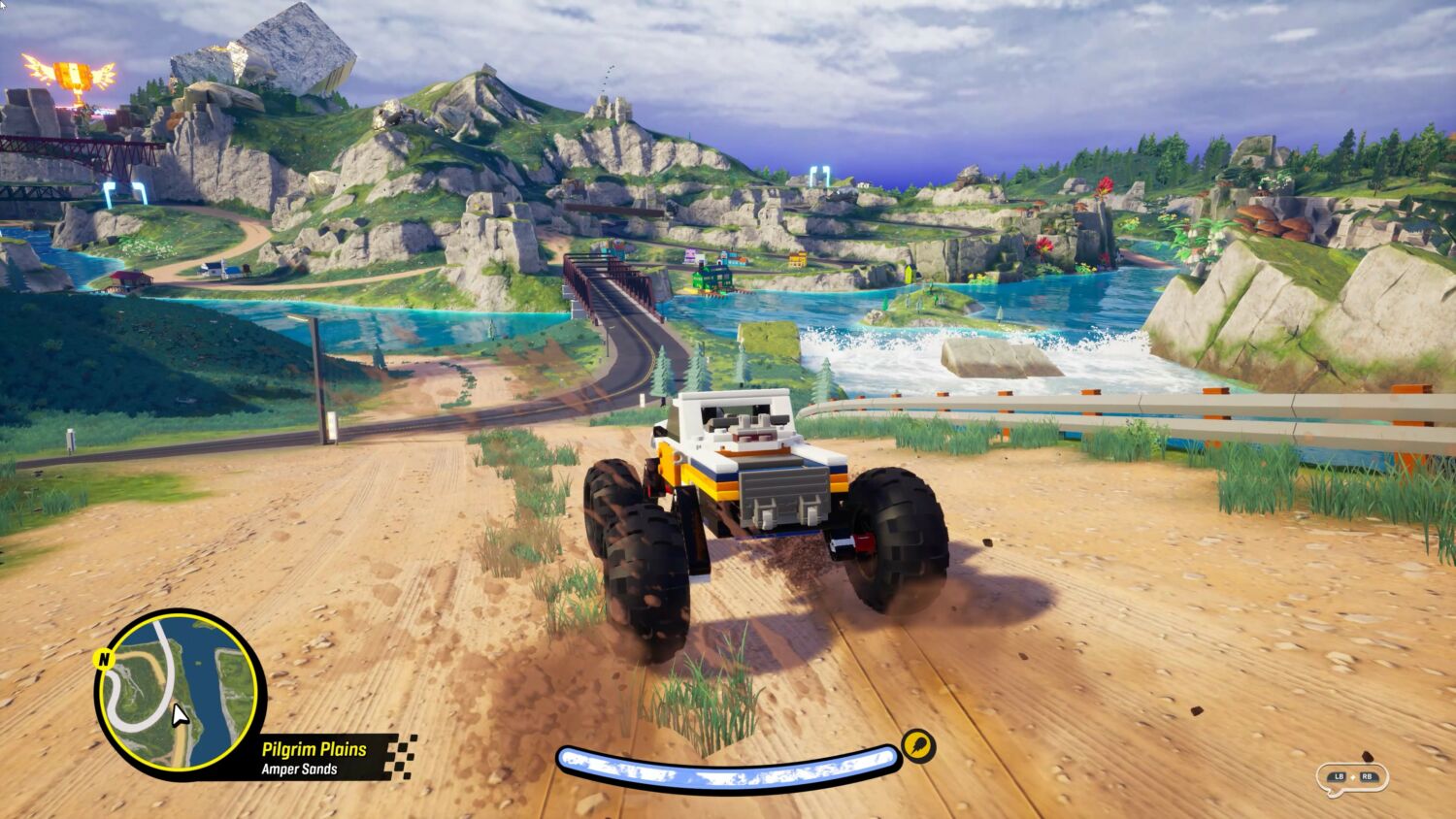 The game is playable both on your own or with other players, offering co-op and multiplayer action alike. This can be done via local play, 2-person split-screen or heading online to battle it out with other intrepid racers of similar skill levels.
"Video games have long been an important way our fans experience the magic of the LEGO System-in-Play, and 2K's strong track record of delivering quality, innovative titles for a broad range of audiences makes them the perfect partner to create the next iconic AAA LEGO games," said Remi Marcelli, Head of LEGO GAME. "Beginning with LEGO 2K Drive, we're excited for fans to experience a fresh new take that builds on the LEGO humour and fun fans have come to expect."
LEGO 2K Drive will launch on 19 May for the PlayStation 4, PlayStation 5, Xbox One, Xbox Series X|S, Nintendo Switch, and PC.