It's a new year and we all know that means, it's time for kids to head back to school. With that comes homework that your children will inevitably be bringing home to complete. Now, your kids will be able to work and play on their very own Minidesk, Omnidesk's first fully height-adjustable desk for kids.
With the 60cm-wide Minidesk, your kids can now have a desk that grows with them, with the height-adjustable electric desk able to provide your kids with the perfect posture at every phase of their childhood. 
It even comes with a number of child-safe features such as a revised touch screen controller, a delicate anti-collision system, and a specially formulated Formaldehyde-free powder coat on the table tops, with the Minidesk being certified to be Volatile Organic Compound (VOC) free. So you can safely buy these for your kids worry-free.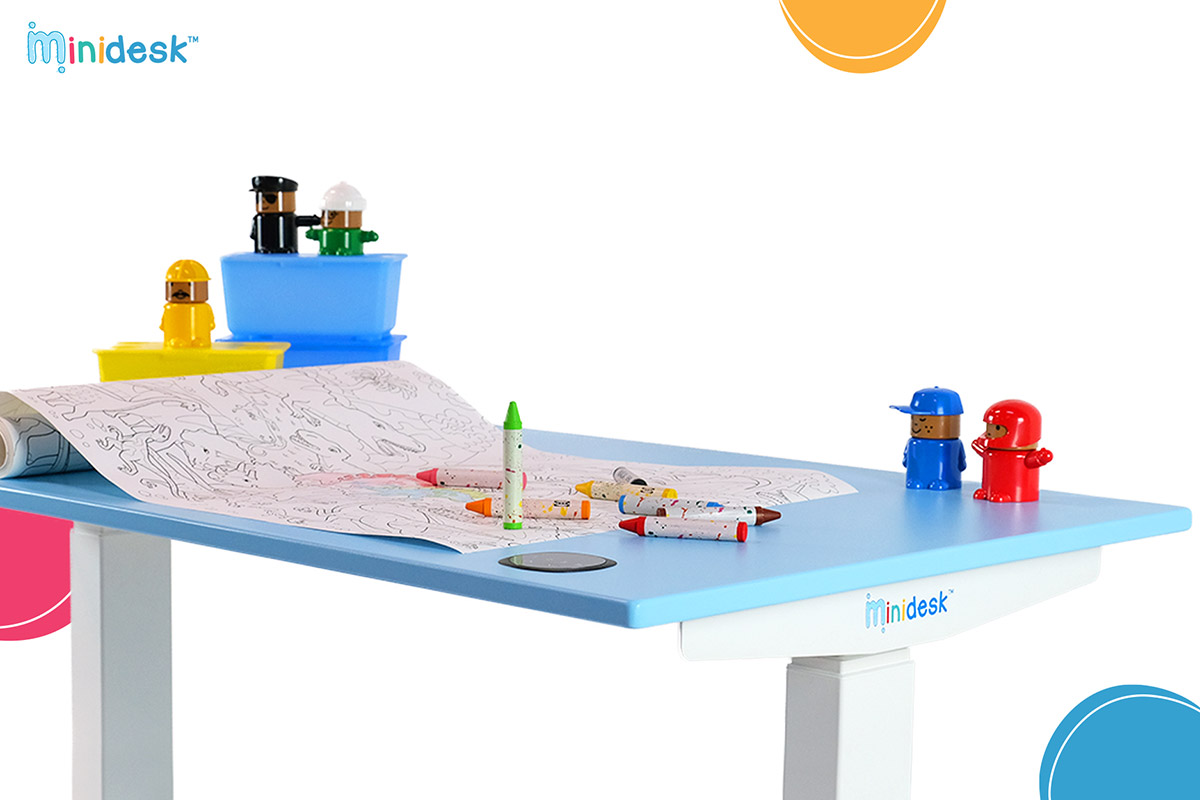 Aside from the Minidesk, Omnidesk has also announced its analogue cousin, the Harmony which is an all-encompassing study desk with a tiltable work-surface and build-in accessories drawer to give your kids a better, more conducive study environment. Other features include a hands-free book holder so your kids have somewhere to prop their textbooks on whilst completing their homework, a modular bracket system, and an anti-slip ruler.
You can complete your kid's study setup with the Melody Kids' Ergonomic Chair that is designed to give your child the optimal back support when sitting. It comes with height adjustable seat and lumbar support, and has child-safe brakes and child-proof swivel locks to prevent your child from falling over. The seat covers are removable and washable to ensure cleanliness, and it even comes with a wide load-bearing base to ensure maximum stability seating.
The Minidesk, Harmony, and Symphony will enjoy launch promo prices of S$689 (usual price: S$909), S$538 (usual price: S$658), and S$150 (usual price S$299) respectively.
You can also enjoy the following Bundle Promo Prices:
Minidesk & Melody: S$839 (usual price: S$988)
Harmony & Melody: S$688 (usual price: S$837)
The Minidesk is available now on Omnidesk's new website.