EA's Need for Speed franchise has been going downhill over the past few years, after hitting a high with the Underground and Most Wanted installments. It came to a point where the yearly franchise skipped a year and had a movie "replacement" in 2014 instead.
According to EA, the new NFS game will feature deep customisation, authentic urban car culture, a nocturnal open world, and an immersive narrative that pulls you through the game. For now, we'll have to make do with the teaser trailer above, and hope for the best.
Looks like we'll be seeing a complete reboot for the game this year, and it will be simply called "Need for Speed". Just like how EA rebooted their ailing Medal of Honor series with simply "Medal of Honor" in 2010. So what will we be expecting next? I've got dibs on a "Dead Space" reboot. Speaking of reboots, whatever happened to the reboot for "Mirror's Edge" though? As a fan of the original game, I'm hoping to see more at next month's E3, and hopefully a 2015 release too. I must have Faith!
Need for Speed returns this end of 2015 to PS4, Xbox One and PC in an action driving experience that unites the culture of speed!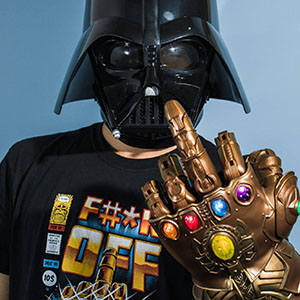 Yonk is a geek who is fortunate enough to have an equally geeky Star Wars fan for a wife, who owns a LEGO Millennium Falcon encased in a glass coffee table as their home's centre-piece.
---

Drop a Facebook comment below!
---