Opportunities for actors aren't easy to come by, much less those in Hollywood. Throw in requirements of age, race and not living in the country, and the odds are stacked, especially for opportunities to be in a major Marvel Studios project. For 19-year-old Iman Vellani, her rare shot came in the form of a forwarded WhatsApp message that the Pakistani/Canadian actress originally mistook as a scam. 
"February 2020, I get the WhatsApp forward. I thought it was a scam. I don't know what casting calls look like, but they are not white pages that say, 'Ms Marvel, Disney+' and 'headshot and resume here!'" explained Vellani at a press conference for the Disney+ Ms Marvel series that Geek Culture attended. 
Despite thinking it was a scam, the young actress sent in her resume and photo anyway. It wasn't until when she was requested to send in a self-tape audition that Vellani realised that the opportunity was in fact, very real, and that going to University wasn't the only big change that was about to happen in her life.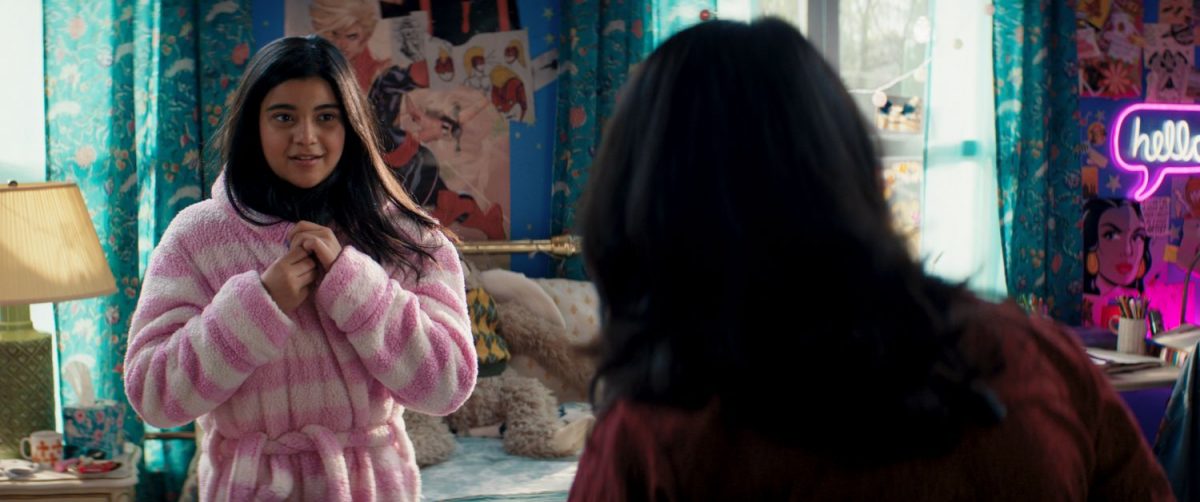 "I was like 'Okay, this is real. I can't do it.' I was making excuses for myself out of fear of failure and at 3 am, the night it was due, I sent in my self-tape. I was like 'My 10-year-old self is gonna hate me if I don't even try.'," shared Vellani. 
Two days later, the actress got a call.
"They're like, 'Do you have a lawyer? We wanna fly you to L.A.'. Next thing, I'm in L.A. with my dad. Then the pandemic hit and they were like, 'Look you're very much in the running, we just gotta figure some stuff out on our side,'" continued the actress. "And I was like, "I gotta figure out university on my side!'"
Fast forward two years and Vellani has not only graduated from Ontario College of Art & Design University, she has also walked down the red carpet and spent time talking to journalists at the world premiere of Ms Marvel, the seventh Marvel Cinematic Universe (MCU) streaming series where she plays Marvel's first South Asian and first Muslim superhero, based on the comic character who only made her debut in 2014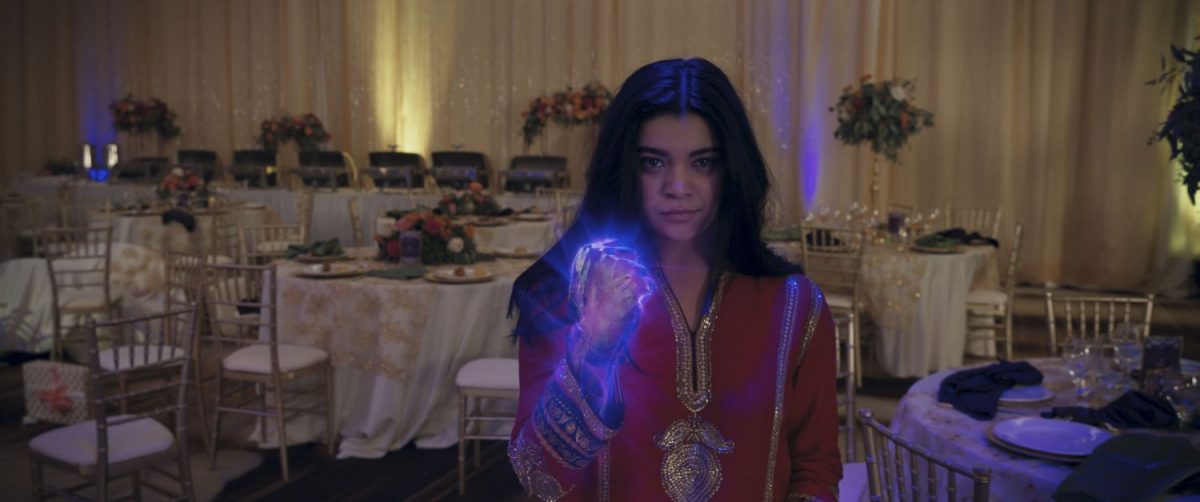 Co-created by writer G. Willow Wilson and comic book editor Sana Amanat, Kamala Khan aka Ms Marvel made her comic book debut in February 2014, and fans would be pleased to know that the first episode of the show mirrors the first issue of the comics, which sees Kamala sneaking out for a party and coming home endowed with superpowers.
Alas, that's where the comics-accurate depiction pauses. In the comics, Kamala is exposed to the Terrigen Mist and has a vision of Carol Danvers, Captain America, and Iron Man. She tells the vision how much she wants to be a superhero and gets what she's always dreamed of but soon finds out that superhero life is much more complicated than she ever thought. Her comic book powers also involve the ability to shape-shift, which includes taking on the forms of other superheroes as well as growing, shrinking and stretching out her body.
Long-time fans and comic book readers might be surprised to know that Kamala's origins and powers have been altered for the Disney+ series. Although the full extent of Kamala's powers has yet to be revealed, early episodes suggest that Kamala has cosmic abilities where she can conjure fields of energy for defence, shoot energy blasts or even walk on air. Said cosmic power also gives her the ability to enlarge and extend her fists as she deems fit, but that's as far as similarities go to her original super-stretching abilities. Oh, and her powers are derived from a special bracelet that she wears.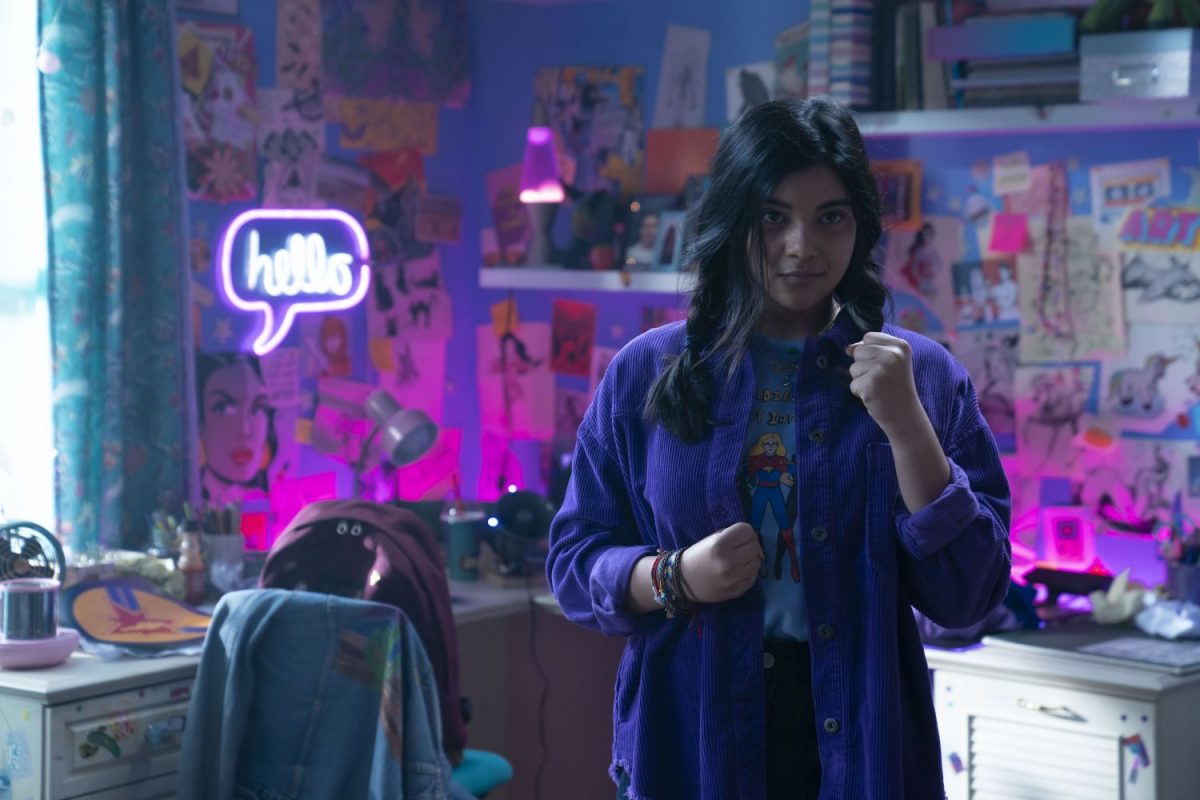 Of course, the one thing that doesn't change is the character's love for Captain 'Carol Danvers' Marvel, and the young heroine, who is the latest young superhero to appear in the MCU, is also set to appear in the Captain Marvel sequel, The Marvels on 28 July 2023.
Changing the origins and powers of a beloved comic book superhero is a risky move by series writer Bisha Ali and Amanat, who also serves as the series' executive producer this time around. But the women spearheading the project believe that the change makes the most sense for the character moving forward, especially if she is to join and fit into the ever-growing list of heroes in the MCU and set on a future adventure in The Marvels. 
"That was really a group decision talking through how she's gonna exist in the MCU. How's she gonna fit into this web of storytelling that Marvel Studios has done in live-action for the last decade, and putting all those pieces together while staying true to this beautiful incredible character that Sana and her team crafted over in their publishing side," said Ali.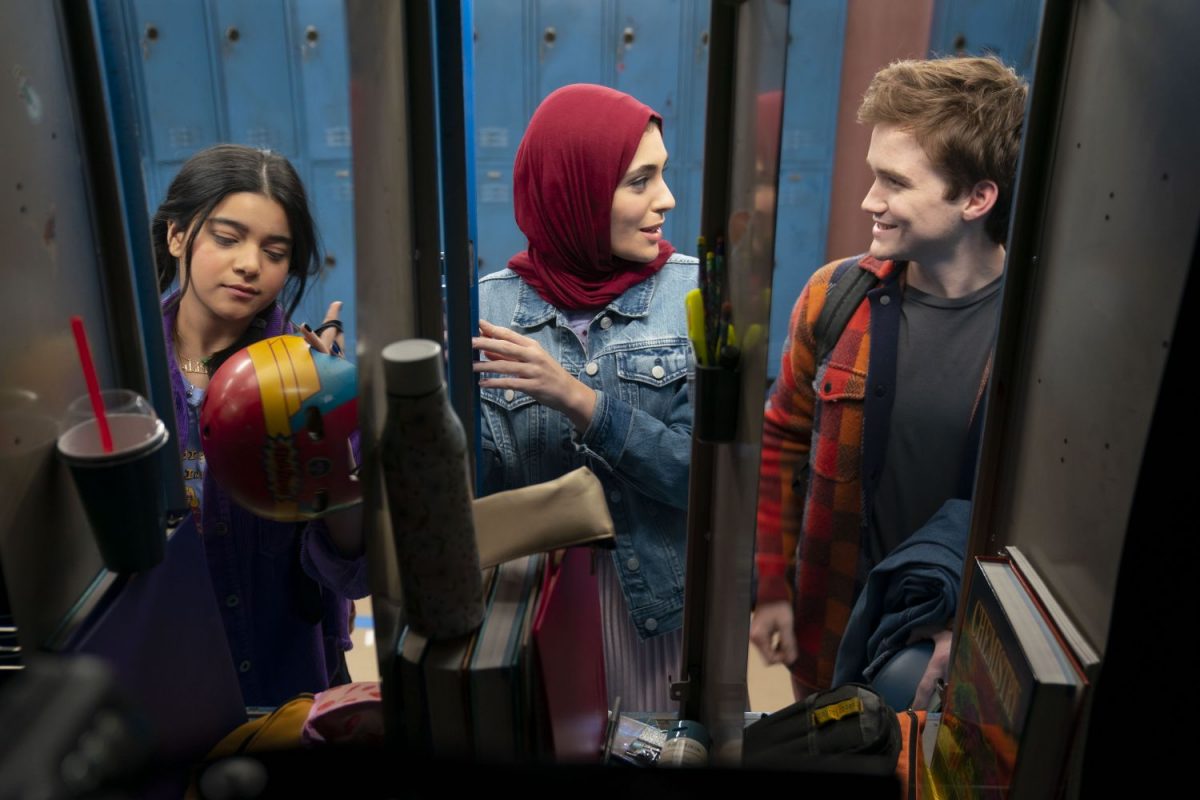 As a comic book superhero fan herself, Ali can understand why fans would be sceptical of the changes but urge viewers to trust the process, and that the changes were done with a lot of consideration and love for the character.
"I can't speak for anybody else, but I will attempt in this one moment. Every single person involved in this project loves those comics deeply, personally, from their full hearts. And I think we're all committed to that love," she continued. " I didn't wake up and say 'Hey Kevin, let's throw out the powers!'. That was not my first pitch by any means."
"If people are mad at us, they can blame me then," laughed Amanat, who led the change for her own comic book creation in the six-episode series.
But whatever people think, nothing can rain on Amanat's parade as she never thought that the Ms Marvel comics would have gained so much attention in the last eight years, much less have a Disney+ series of her own, before appearing in a film.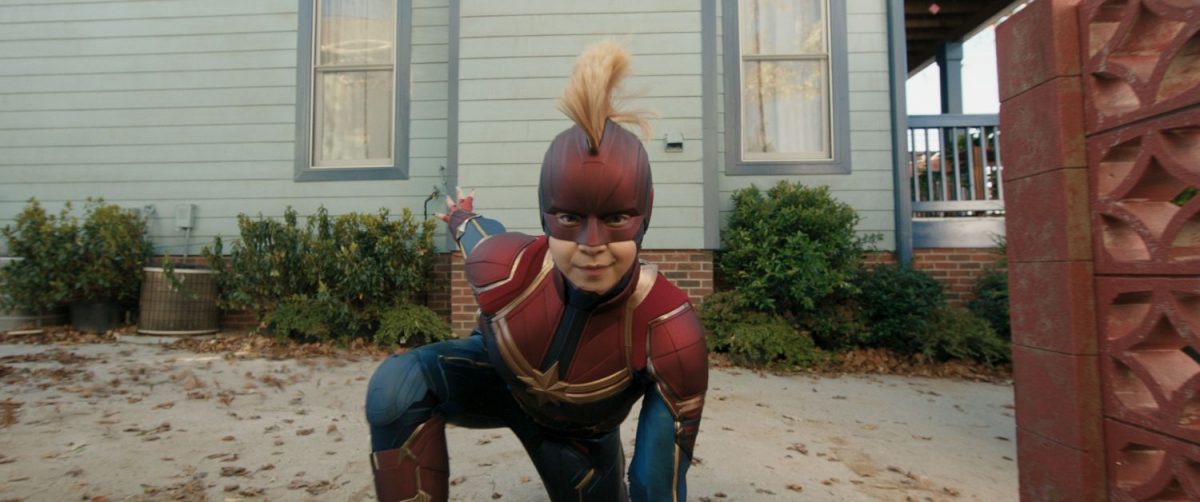 "This is all very, very trippy.  I mean when Willow and I were crafting this comic about eight years ago, we joked about how we're like, 'Mm, this is not gonna get past issue nine.' No one's gonna care. And, lo and behold Kevin Feige cared which is amazing and, of course, the rest of the world," chimed Amanat. 
"The comic did really well. We had incredible runs and I think what I love about it the most is that it had people from different backgrounds, people that never really read comics before showing up in comic shops for the first time because of what this meant and what it stood for. And a few years later when Kevin let us know that he wanted to make this into a show, I was thrilled."
Ms Marvel is Marvel's first South Asian and Muslim superhero. At the time of the character's conception, representation of both communities was rare in publishing. This is especially shocking since comic books have been historically diverse, with characters stemming from varying ethnic and cultural backgrounds. In a world that has seen comic characters with mental or physical disabilities, different sexual orientation and gender expression that wasn't heterosexual or cis, a Muslim South Asian superhero didn't make the list until Wilson and Amanat.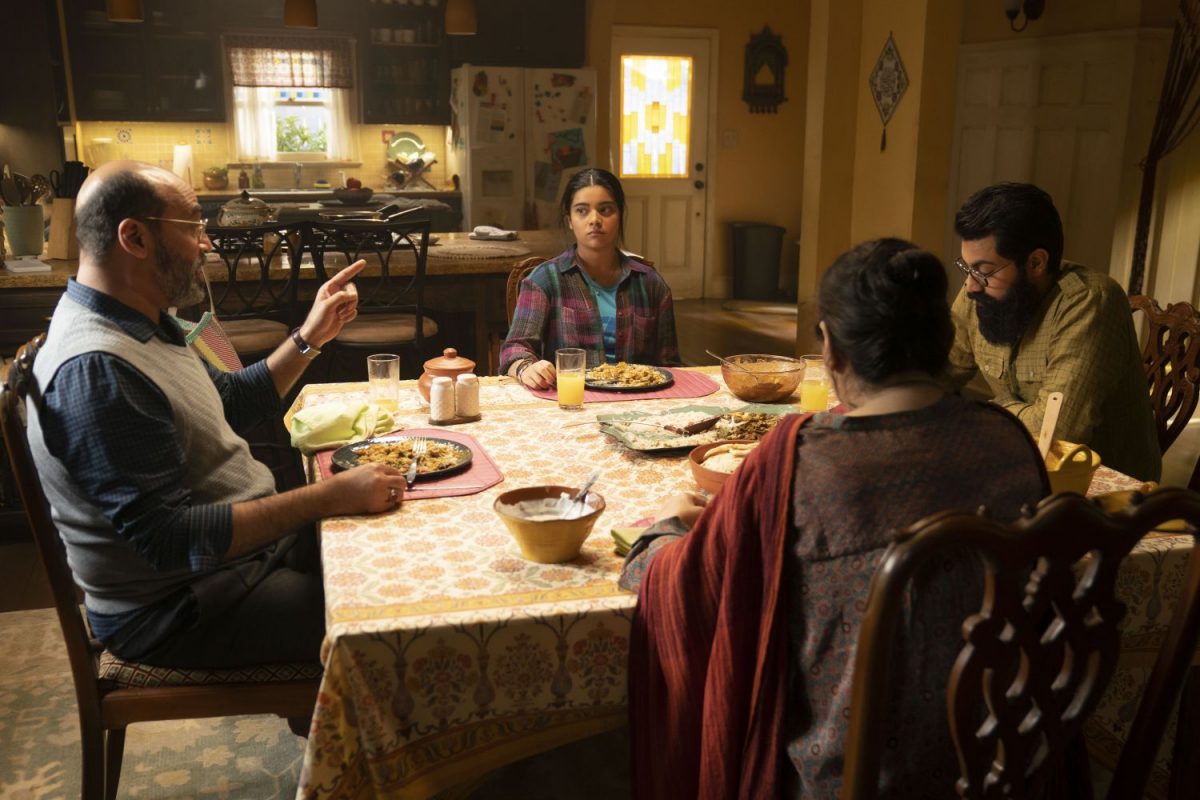 Actor Mohan Kapur, who plays Kamala's father Yusuf Khan, loves how natural the representation was in the live-action series. The 56-year-old Indian-born actor would know since he has not seen a faith like Islam or immigrant families represented well in his 30 years in the entertainment industry.
"It's a wonderful story of a community that's so ethnically diverse and culturally rich. And for me coming from that region, I think it's fabulous because we certainly say this is the Marvel Universe telling a story about our milieu, and it's so beautifully and so subliminally translated over scenes," shared Kapur.
"You know, a small scene like you go to the mosque, you put your shoes over there, you come back and the shoes are gone. That's a real thing! The process of entering a mosque, the festivals, the wedding ceremonies they're just so beautiful and I just know that that side of the world just can't wait to see this happen. This is us. This is us!"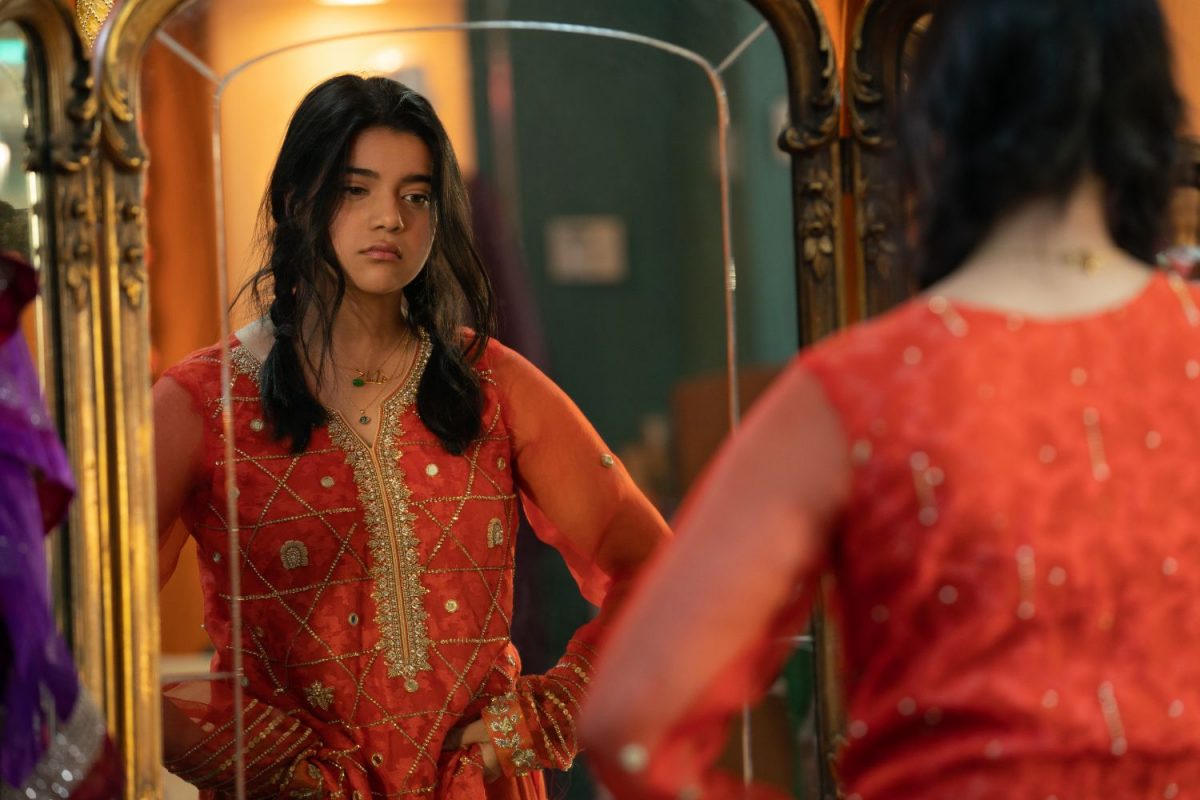 Representation has been a big movement in Hollywood and the entertainment industry over the past couple of years. Viewers want to see themselves and their communities on screen. Fans have campaigned for Asian superheroes, Black stories that are empowering and heartwarming (instead of traumatising) and LGBTQIA+ romantic leads in movies and tv shows.
Marvel Studios has made several attempts at representation in recent years, with the debut of its first Asian superhero in Shang-Chi and the Legend of the Ten Rings (2021). It featured a Black and Arab interracial queer married couple in Eternals (2021) and recently brought Latina and lesbian superhero America Chavez to screen in this year's Doctor Strange in the Multiverse of Madness. 
And it was this change that prompted directors Adil El Arbi and Bilall Fallah to join the project. Fresh off the success of Bad Boys For Life (2020), the directing duo were on the lookout for their next big project. The directors knew they wanted to work with Marvel for a long time and communicated wanting to do a Muslim superhero story.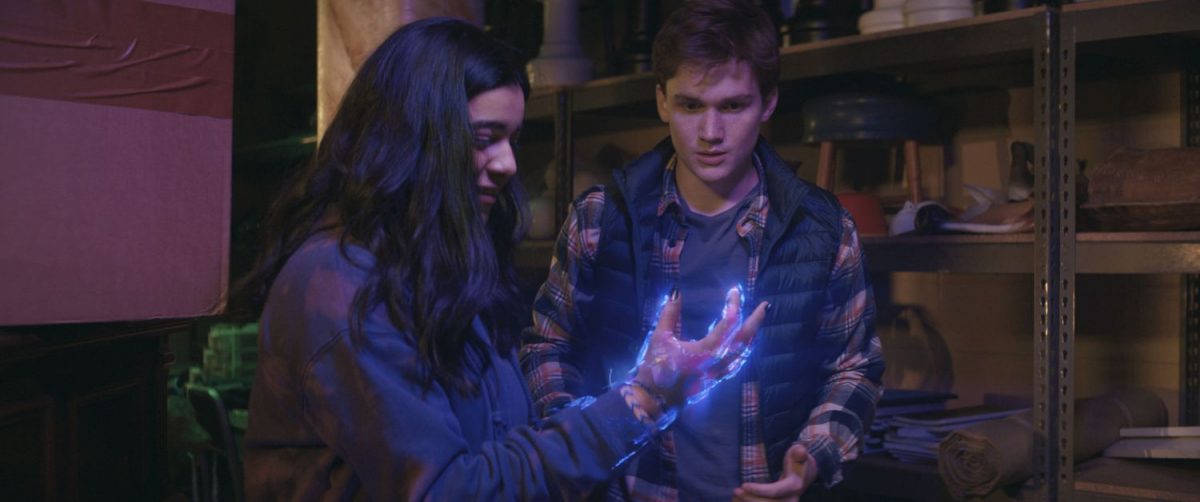 "We were saying, 'What's the next step?' It had to be Marvel. And we were kind of joking around and saying, 'if you're gonna do a Marvel show, it's gonna have to be a Muslim character' not knowing that it existed," said El Arbi.
Learning about Kamala flipped a switch in El Arbi, who felt that her story deeply resonated with his lived experience as a Muslim person finding his place in the world.
"We fell in love with Kamala Khan, with her world, her character. I mean we are Moroccan Belgians, so when we were 15, 16, we were also still looking for our identity, our place in the world," he continued.
"Are we Moroccan Muslims? Are we Belgians? We related to that identity crisis of Kamala Khan and then we met the great Kevin Feige, and we said, 'Yo, we cannot not be part of that' and, Alhamdulillah, he gave us the great opportunity and chance to be part of this amazing project."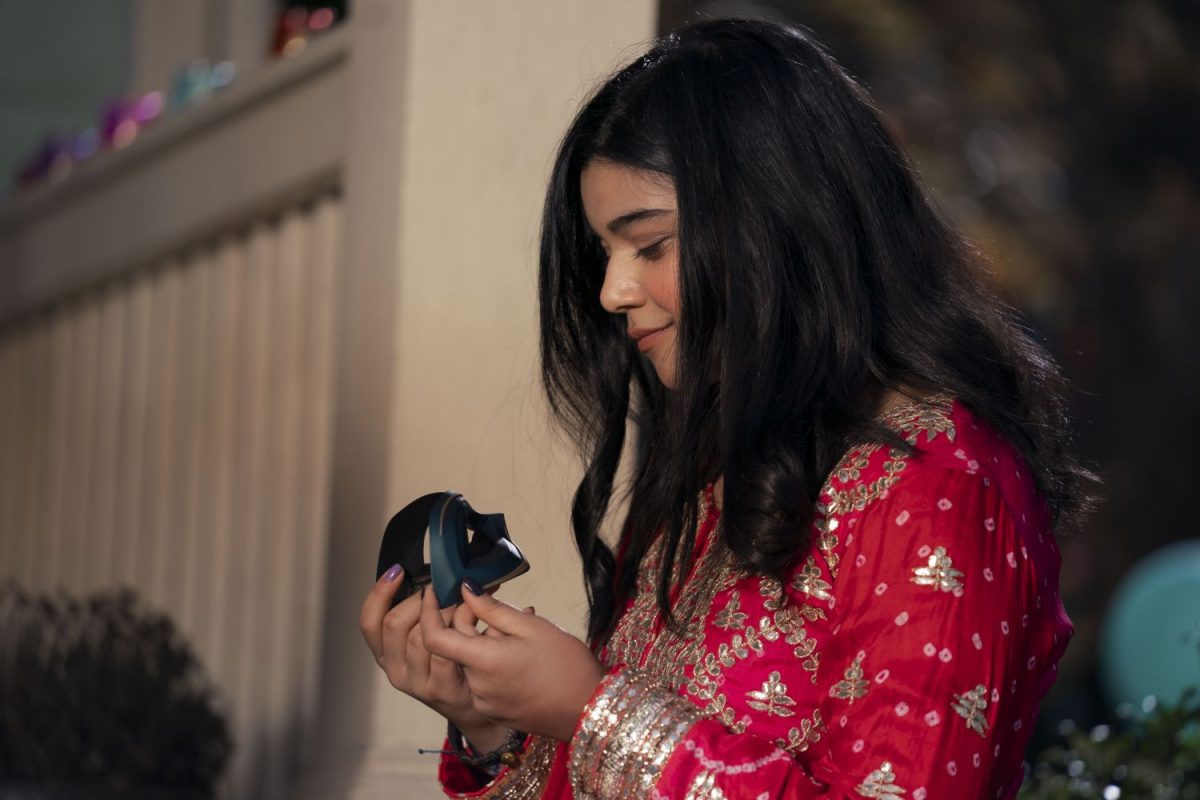 Unfortunately, the demand for representation also created a double-edged sword. Whilst fans wanted to see themselves on screen, many studios and corporations have taken the opportunity to use representation as a marketing tactic.
With the debut of the first episode, South Asian and Muslim viewers still have time to decide if Ms Marvel is as well-intentioned as it first seems. With a majority of the show's cast and crew belonging to either or both communities, Ms Marvel seems to be going on the right track in telling a hearty coming-of-age story of a girl and her family, who just so happened to be blessed with powers after coming across a family heirloom.
"This is not a political statement. This is a story of one family, one girl," affirmed Kapur. "It's the story of a family in a land that's not their own, but they've called it their home." 
Ms Marvel is streaming on Disney+.