This Fall, the Research Commission will explore cool (pun intended) new ventures in the long-awaited expansion to Monster Hunter World, called Iceborne.
It's been a year and a half since the release of Capcom's highly-rated monster-slaying colossus, and in that time we've gotten a slew of (FREE) new updates such as new monsters, layered armour sets, Arch-Tempered versions of Elder Dragons, and seasonal events. Iceborne marks the first full expansion of the game since its launch, and it's been a long time coming for many of us.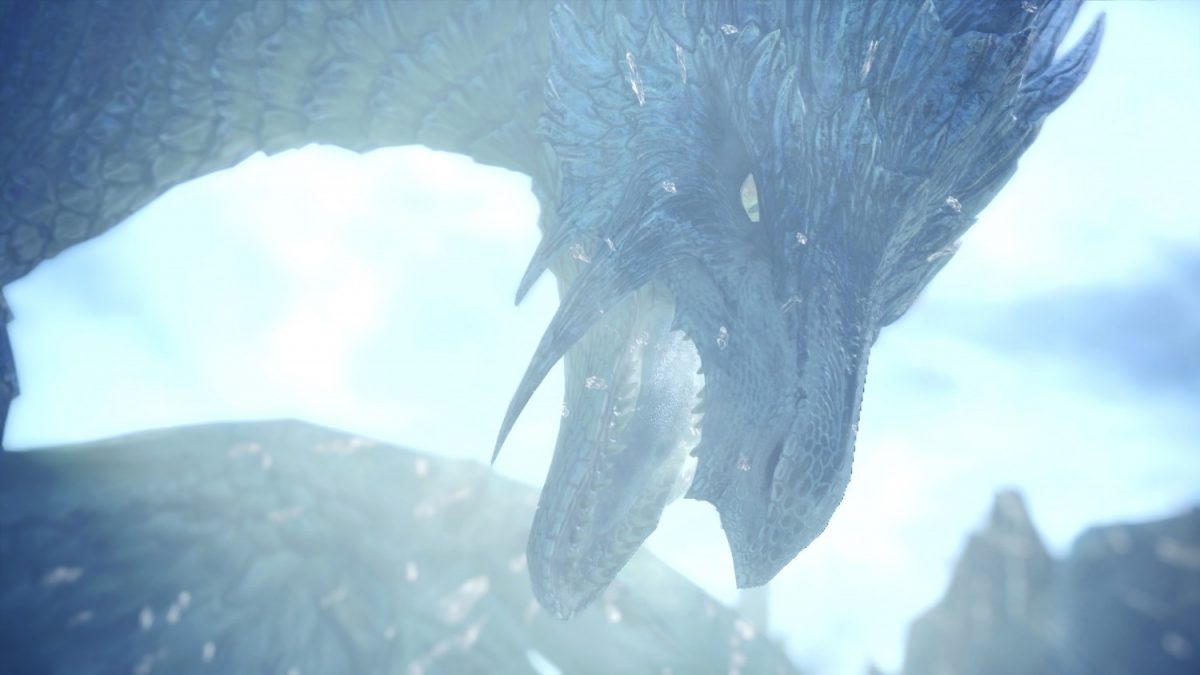 The new expansion comes with an all-new Monster Hunter World story, set in an entirely new region called Hoarfrost Reach. This place will serve as the main base of operations for all your new quests, crafting and NPC interactions. That is to say you can't revisit the old base camp in Astora, of course.
But the true stars of Iceborne are obviously the monsters. We'd already gotten a glimpse of some of them during PlayStation's State of Play stream last month, with the likes of the new ice-based Elder Dragon Velkhana as the new big bad of Hoarfrost Reach, as well as several new unnamed additions to the fray. Also, many MH veterans would be delighted to see an old favourite, Nargacuga, join the ranks as well.
This new trailer depicts a more frosty and seemingly larger version of Legiana, which is already rather frosty in its original Astora-based form. But perhaps the biggest new addition is the return of series poster boy, Tigrex.
This ferocious apex predator first debuted in Monster Hunter World 2 back in 2007, and its speed, aggression and overall badassery made it a memorable and fearsome creature to face off against, regardless of what version of MH you were playing.
This serves as yet another love letter to longtime MH fans, as well as a proper introduction to this iconic beast to newer ones once Iceborne drops. We're not exactly sure which maps Tigrex will appear in, but considering how adaptable this mighty monster can be, don't be surprised to see it invading possibly all the maps in the game, just like the likes of other invaders such as Deviljho and Bazelgeuse.
Another returning monster that was teased toward the end of the trailer is Glavenus.
While his full body wasn't shown, we were given a glimpse of his T-Rex-esque stunted arms, as well as his signature roar, followed by what looks like a flame-charged slash on the screen. Definitely an unexpected but sensible new addition to Monster Hunter World, considering how popular the glaive-tailed monster is.
Additional new features as seen in the trailer are new movement options for Hunters, such as what looks like enhanced mobility on their Slinger, as well as the ability to ride smaller creatures such as Jagras. How exactly the latter plays out remains to be seen, but is an interesting premise given how much of a drag simply running around the various maps can get sometimes.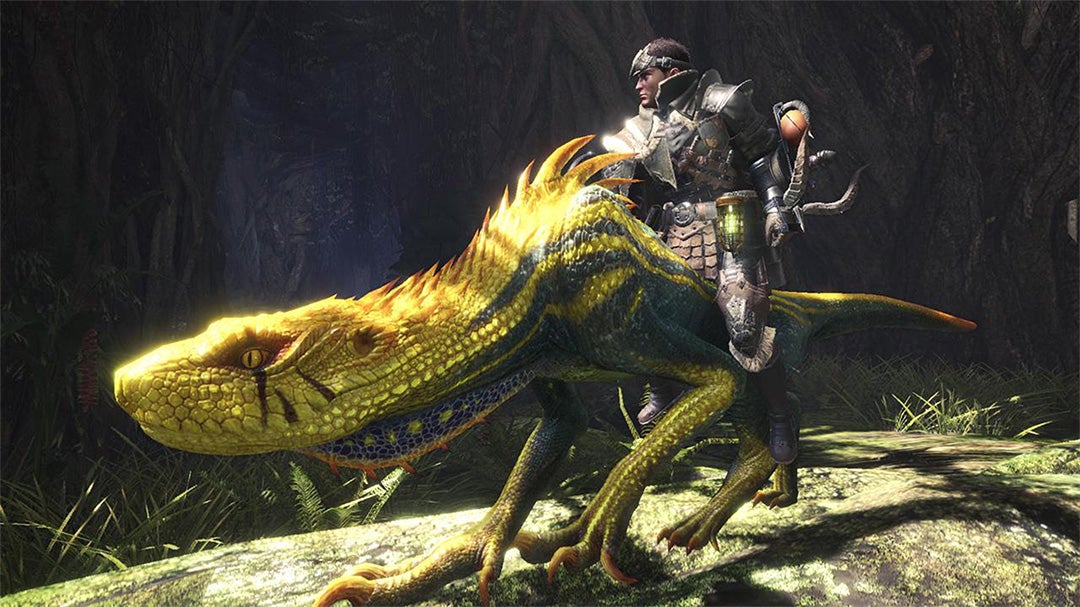 And of course, to be able to even access the new area and story, you'll need to attain a Hunter Rank of at least 16. This means new players will have to finish the main campaign in order to play Iceborne proper.
The Monster Hunter World: Iceborne expansion alone will retail for US$39.99 digitally. Capcom wil alsol be releasing two new bundles of the game to get new Hunters up to speed.
There will be the Master Edition (US$59.99) which will contain both the base game and the Iceborne expansion, as well as the Master Edition Deluxe (US$79.99) which will contain the above, as well as the Iceborne Deluxe Kit, which comprises of the Silver Knight layered armour set, as well as other cosmetic items and gestures.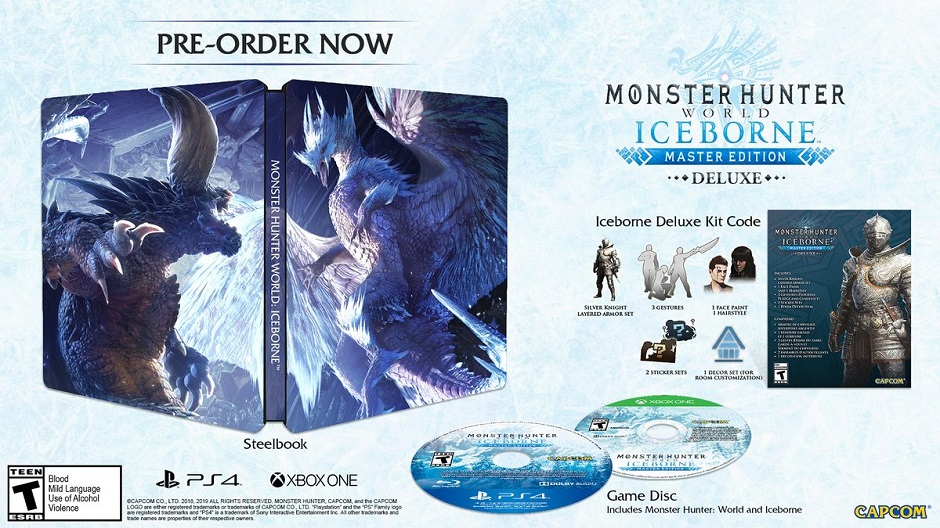 Pre-orders for the new bundles have begun, and those who do so will be able to get the exclusive Yukumo layered armour set.
Monster Hunter World: Iceborne drops on September 6 for PS4, Xbox One and PC.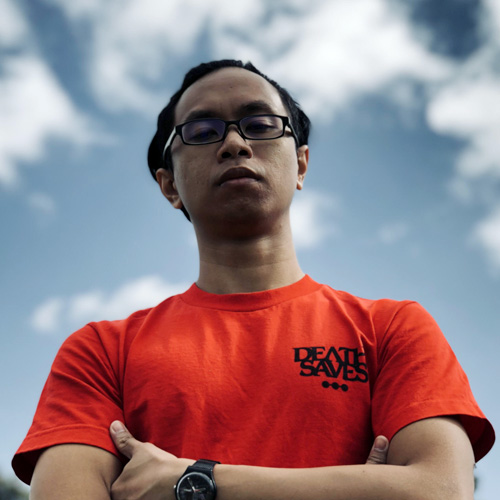 Marion has a serious RPG addiction. Sometimes it bleeds into real life; he forgets to sleep because he thinks he has a Witcher's body clock. Forgive him in advance if he suddenly blurts out terms such as "Mind Flayer" and "Magic Missile", because never once does he stop thinking about his next Dungeons & Dragons game.
---

Drop a Facebook comment below!

---