Studio Ghibli, the animation studio behind hit classics such as Spirited Away and My Neighbour Totoro, will officially be getting a theme park in 2022, in a partnership between the studio, the Aichi Prefecture government, and the Chunichi Shimbun newspaper company.
Ghibli Park will occupy 494 acres in Nagakute City, Aichi. Plans for the park were first announced in 2017 where the prefectural government mentioned that it will be looking for other private partners to aid in the development of the theme park as they wish to create attractions based on a number Ghibli movies and characters.
More news on the theme park came by way of a press conference held in Tokyo, which was attended by Studio Ghibli producer Toshio Suzuki, Aichi governer Hideaki Omura, and Chunichi CEA Uichiro Oshima.
The logo for the theme park was also unveiled during the press conference. It was created by the two founders of Studio Ghibli, director Hayao Miyazaki and Suzuki. Miyazaki created the first work 'Ghibli' ('ジブリ'), while Suzuki created the second word 'Park' ('パーク').
The park will feature five themed areas based on Studio Ghibli's popular films such as Howl's Moving Castle and My Neighbour Totoro.
Here is a look at the themed areas that will be featured in Ghibli Park.
Seishun no Oka Area (Hill of Youth)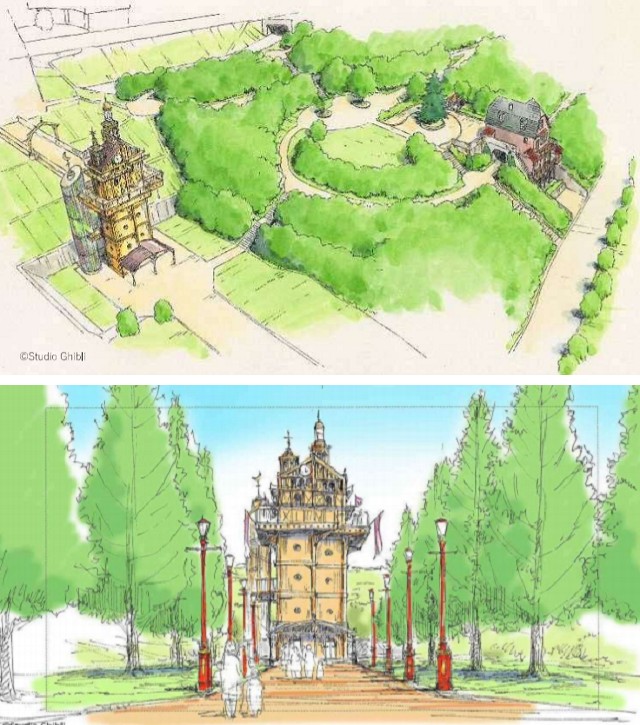 Inspired by Howl's Moving Castle, this first zone includes a giant steampunk elevator which will take visitors out onto a raised viewing platform and down into the park itself. Chikyuya's antique shop from Whispers of the Heart is also just a short stroll away from the elevator.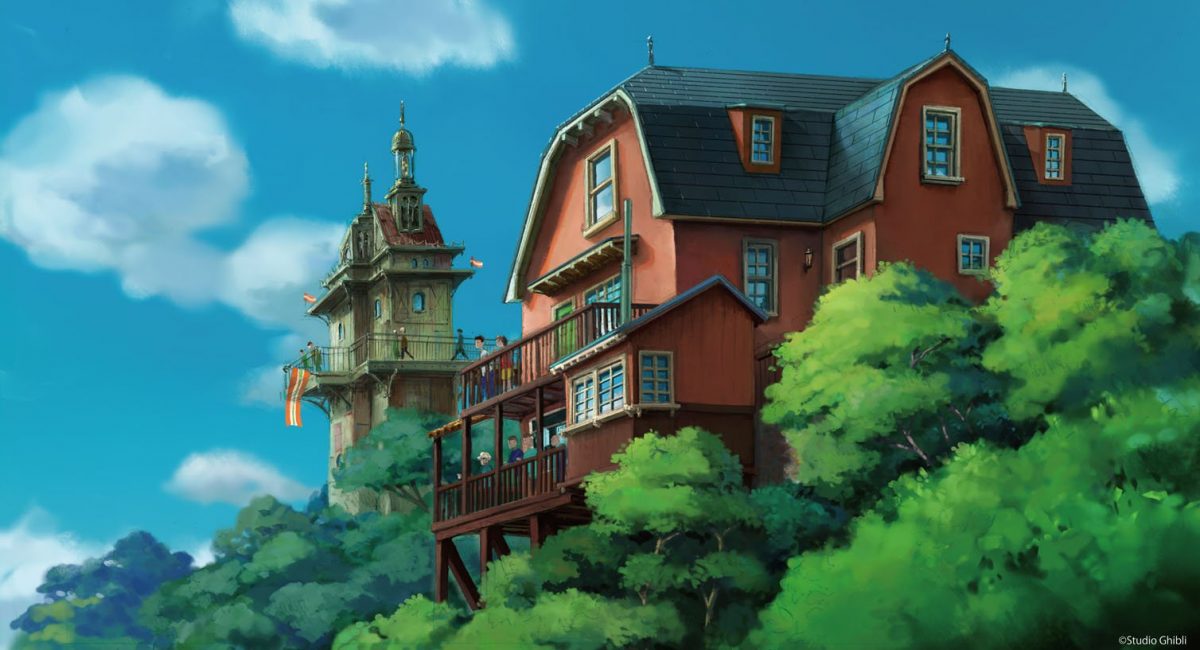 Ghibli Dai Soko Area (Ghibli Large Warehouse Area)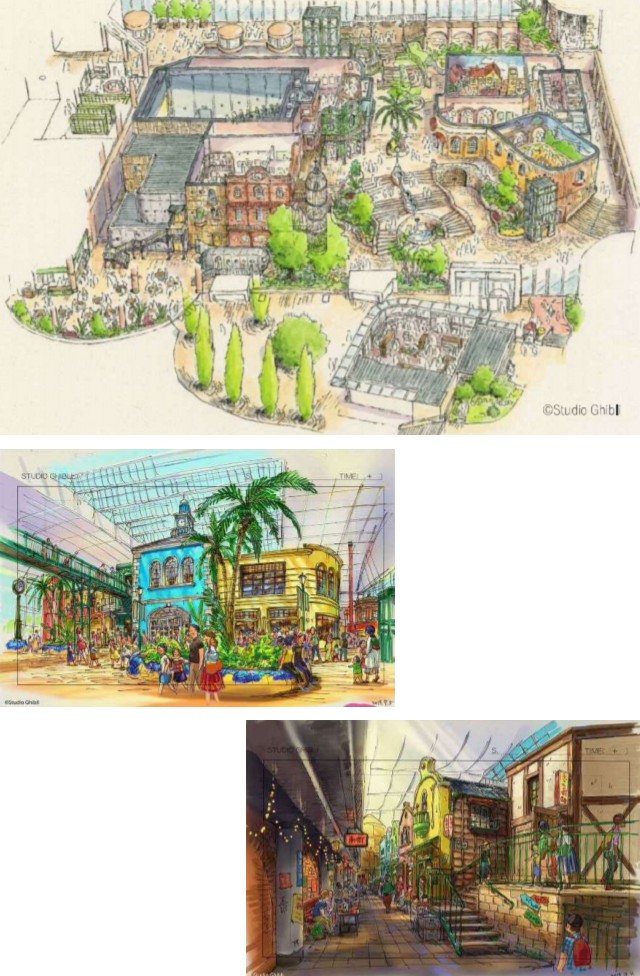 This zone features a number of Japanese and Western fusion-style architecture, surrounded in a whimsical atmosphere that brings visitors straight into the many worlds created by Ghibli. Visitors can also enjoy exhibition rooms, video exhibition rooms, playing areas, merchandise shops, and cafes.
Dondoko Mori Area (Dondoko Forest Area)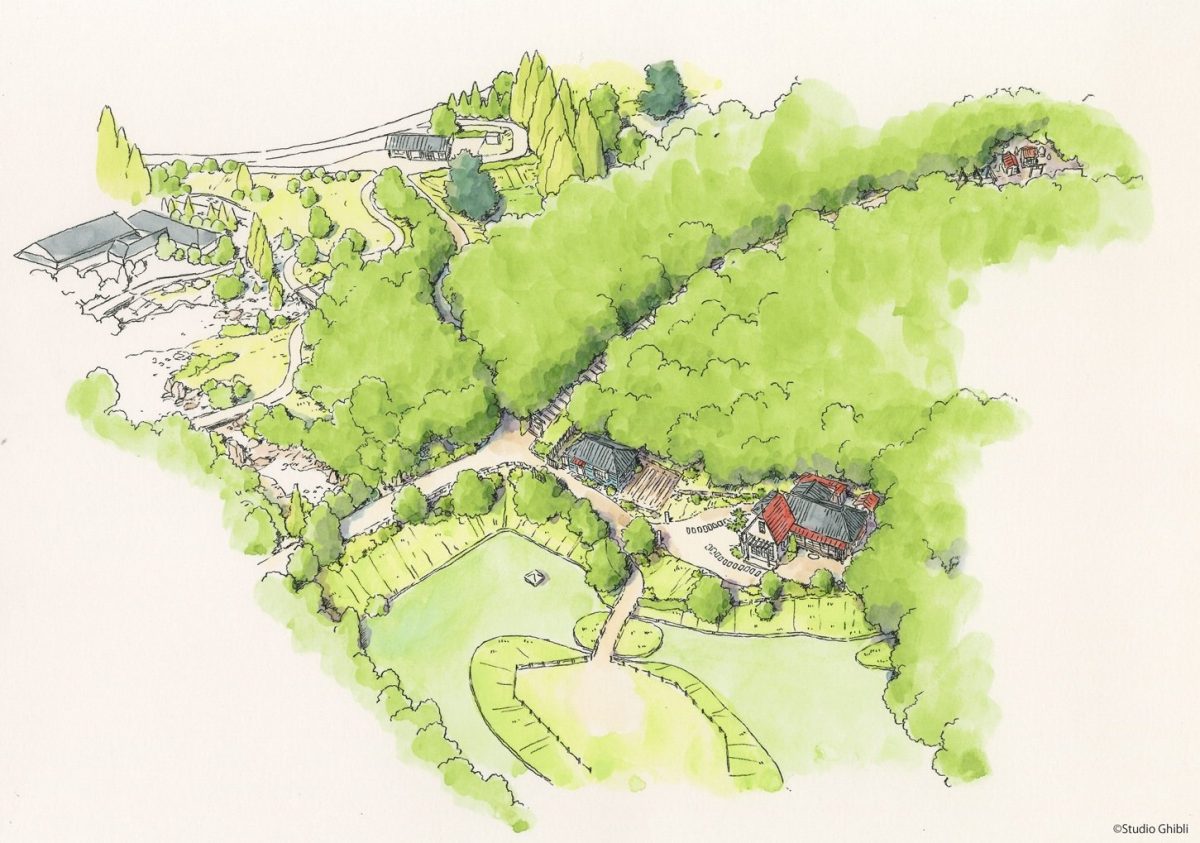 This zone, in particular, will be a real treat for fans of My Neighbour Totoro. The lush greenery and Showa-era buildings were all placed to replicate the rural hometown that the movie in based in. Visitors can also check out the real-life version of the house that the main characters of the film, Satsuki and Mei, lived in.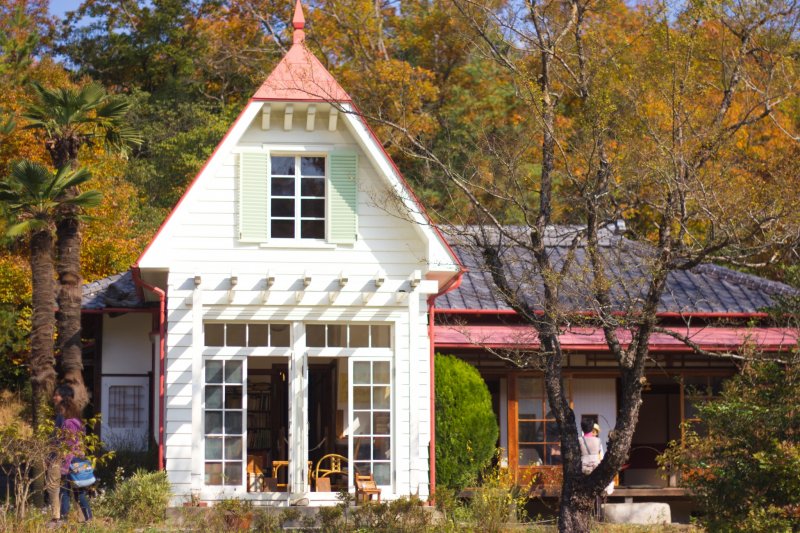 According to Sora News, the park plans to hold walking tours for visitors in the surrounding forest as well.
Mononoke no Sato Area (Mononoke's Village Area)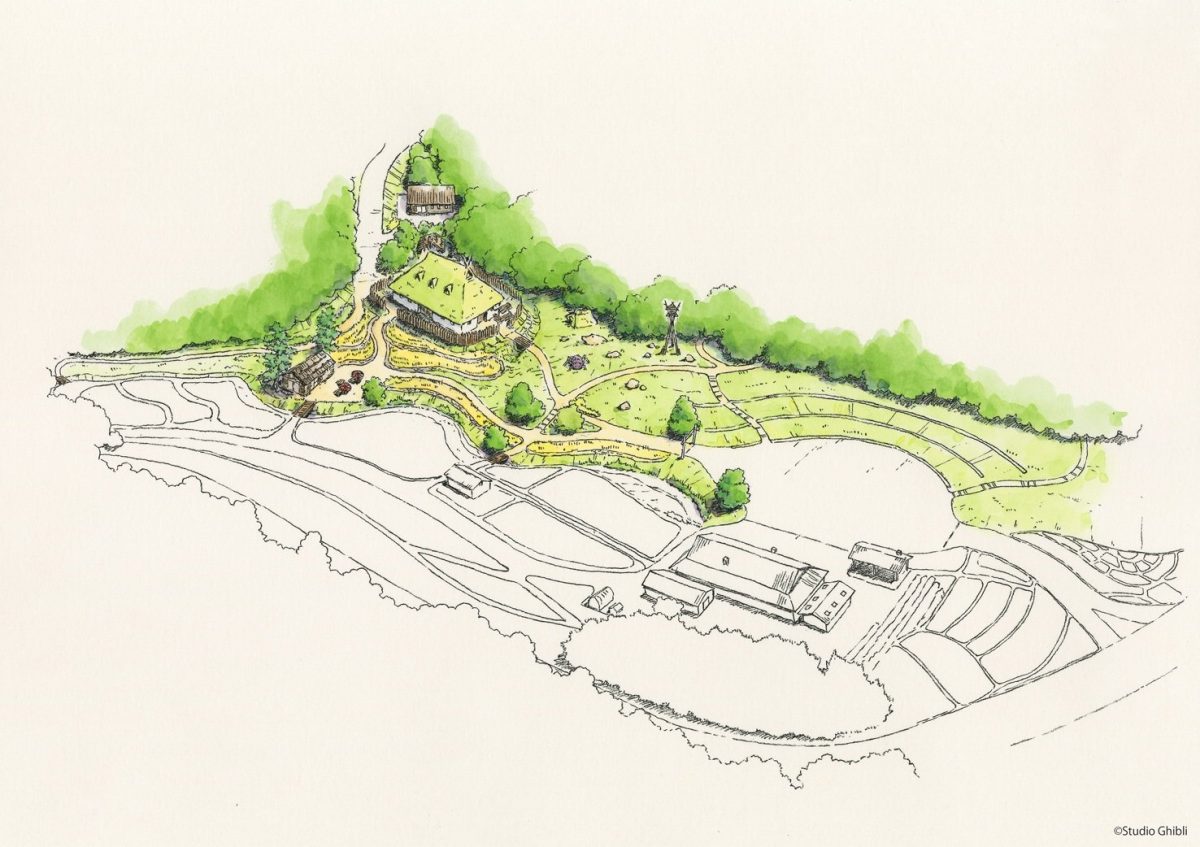 If you can't already tell, this zone is based off Princess Mononoke, with a rural Japanese landscape to bring forth several notable features of the film, such as Ashitaka's Emishi tribe and Tatara's Irontown settlement. Visitors will also get to experience and learn about traditional charcoal grilling in the huts on site.
Majo no Tani Area (Witches' Valley Area)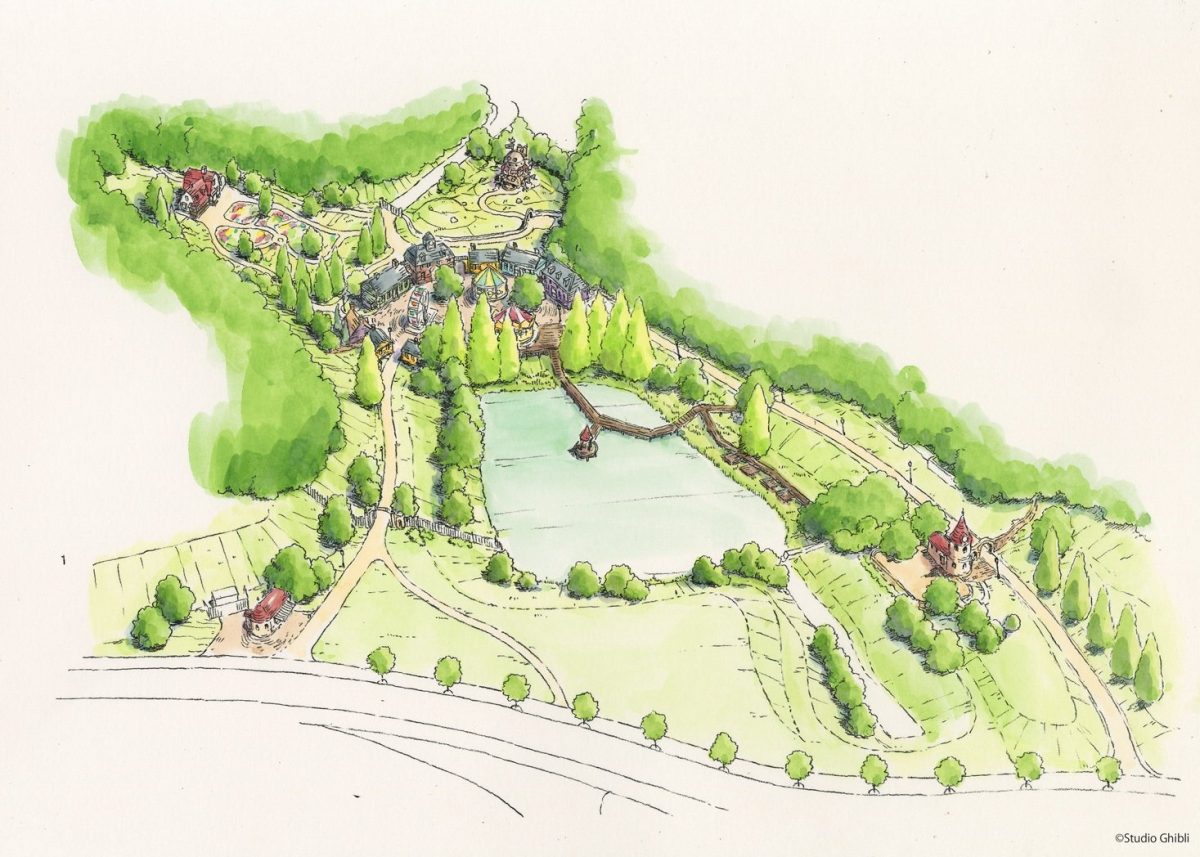 The last zone is inspired by both Kiki's Delivery Service and Howl's Moving Castle and will heavily feature the same "Northen European feel" that was present in both movies. Restaurants and rest areas set up around this zone will also take heavy inspiration from the wastelands of Howl's Moving Castle and the Okino residence from Kiki's Delivery Service.
The first three zones are slated to open in 2022, which the latter two only opening later in 2023.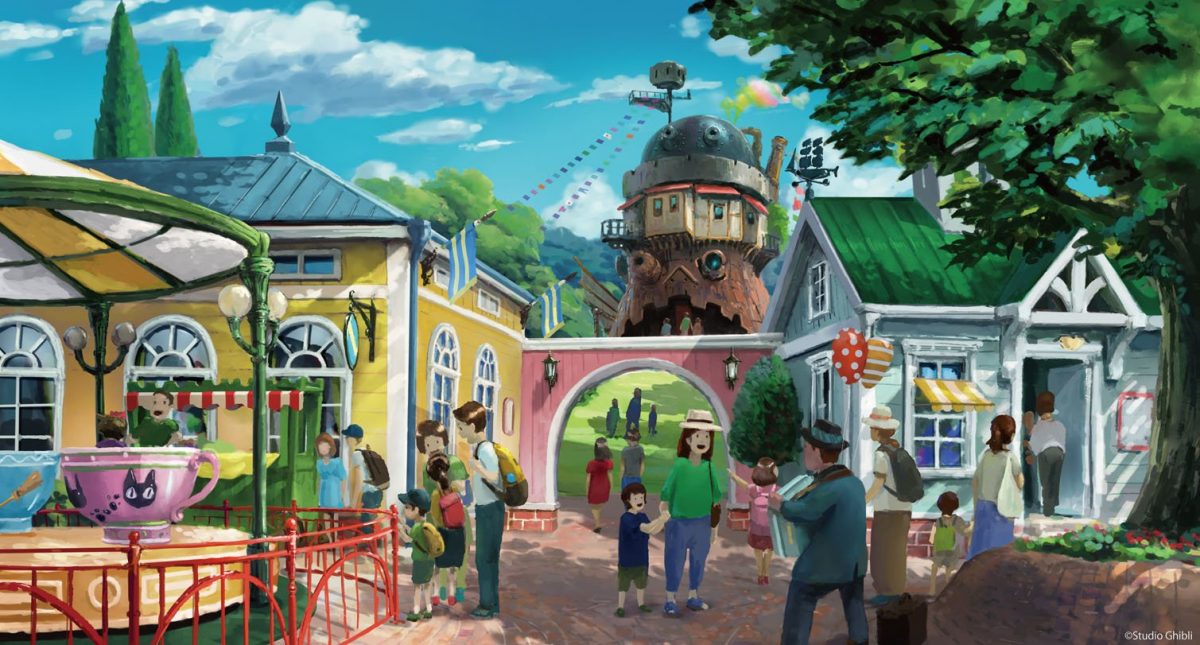 We guess it might be time to start planning your next trip to Japan in 2022. We only hope there is a giant Totoro mascot for us to hug and take photos with in Ghibli Park.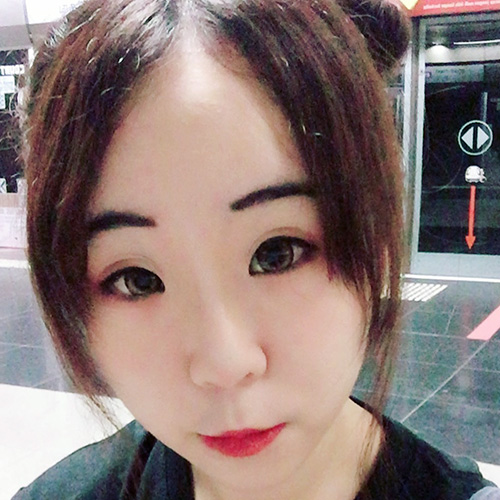 Germaine is a fun-sized introvert who loves nothing better than sleeping in on rainy days. She can be found reading fanfiction and manga while still waiting for her Hogwarts acceptance letter. It'll come eventually.
---

Drop a Facebook comment below!

---