Amid the festive celebrations of Monster Hunter World's anniversary comes an update on the live-action movie adaptation of Capcom's monster-slaying action franchise. The Monster Hunter movie will premiere on September 4, 2020, distributor Sony Pictures has announced.
Directed by Resident Evil movie franchise director Paul W. S. Anderson, the film revolves around a crew of soldiers who were mysteriously transported from the real world, to the Monster Hunter realm. As the director of all the six live-action Resident Evil films, also by Capcom and Sony, Anderson is no stranger to adaptations, although this movie may bear more of a resemblance to the original games, as opposed to his rather… creative take on Resident Evil.
Leading the line, of course, will be Resident Evil star and Anderson's wife, Milla Jovovich (pictured above with a rather accurate incarnation of the Slinger), who will (unsurprisingly) play Natalie Artemis, the main character of the movie. Starring alongside her will be the likes of Tony Jaa as The Hunter, Ron Pearlman, as well as Clifford "T.I." Harris, Megan Good and Diego Boneta.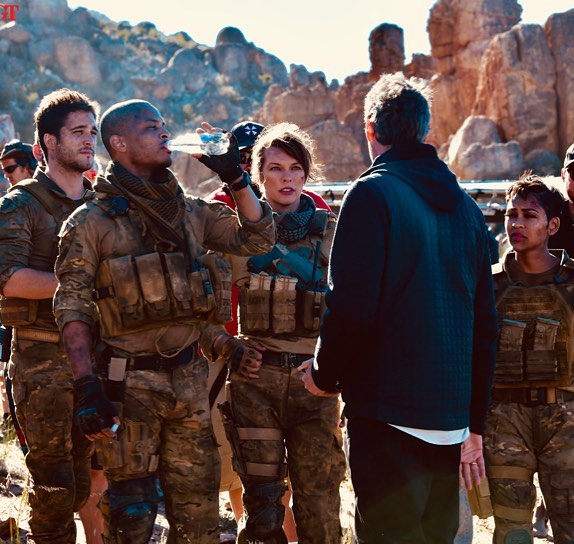 Despite having the set photos met with much discontentment from the fanbase, Anderson reassure fans that the material will remain faithful to the franchise, and will set to feature the iconic monsters heavily.
How heavily they will be represented, however, remains to be seen. Until September rolls by, we will wait patiently and cross our fingers, hoping for Palicoes to appear at the very least.
---

Drop a Facebook comment below!