Razer is diving deeper into the handheld gaming market with their new portable Razer Edge 5G, officially unveiled at Razercon 2022, which the company calls the "world's first dedicated 5G gaming device."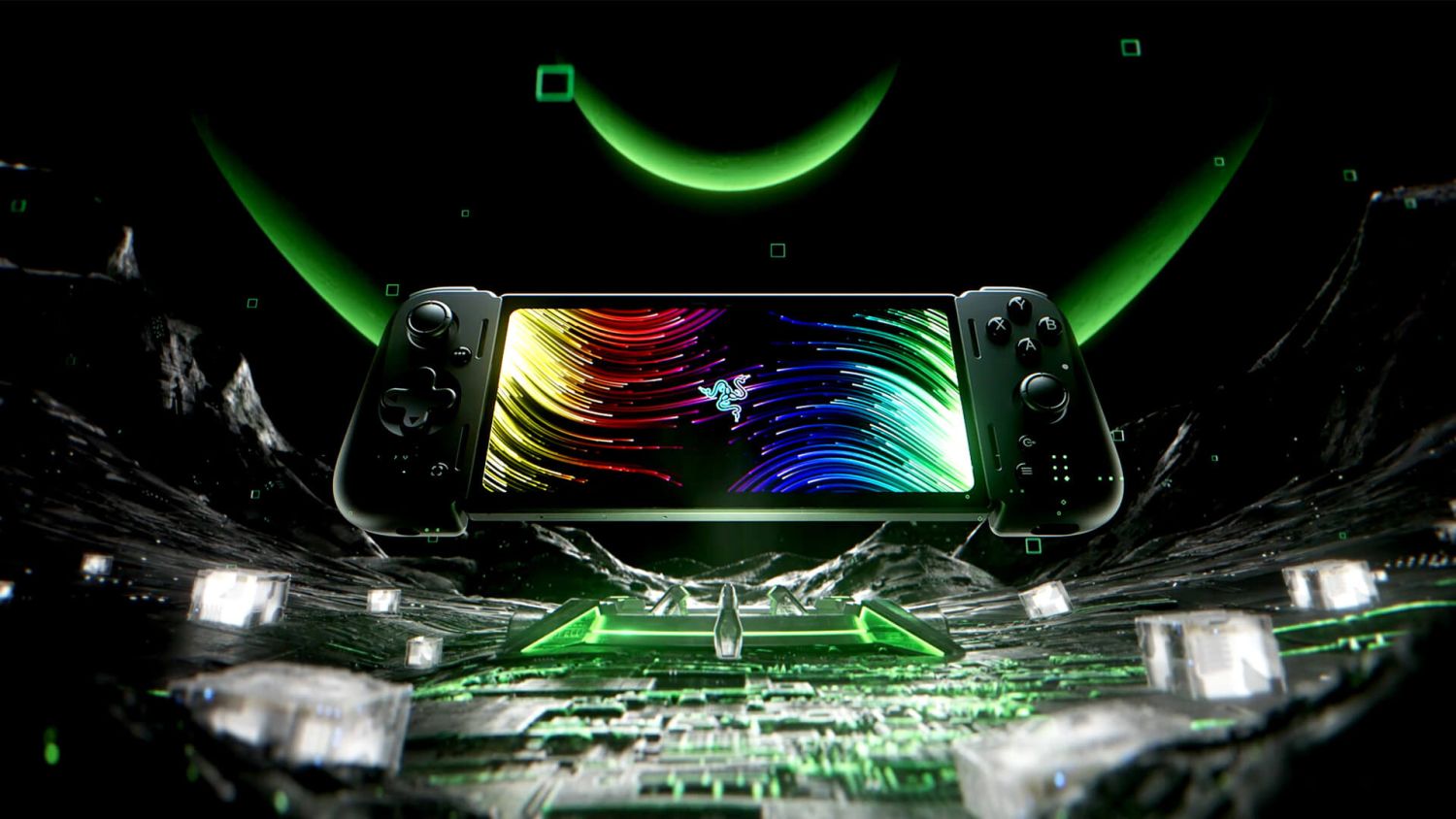 Alongside the Logitech G Cloud Gaming Handheld, announced last month, these devices join the Nintendo Switch and the Steam Deck as options for players to game on the go. Naturally, this prompts the question: How do they compare?
Comparing The Hardware
Razer Edge 5G
Logitech G Cloud
Screen size
6.8 inches
7 inches
Display
FHD+ (2400 x 1080) AMOLED
FHD (1920 x 1080) IPS LCD
Refresh rate
144Hz
60Hz
Connectivity
Wi-Fi 6E
5G with Embedded-SIM (eSIM)
Bluetooth 5.2
USB Type C
3.5mm Headphone Jack
Wi-Fi 5
Bluetooth 5.1
USB Type C
3.5mm Headphone Jack
Chipset
Qualcomm Snapdragon G3x Gen 1
Qualcomm Snapdragon 720G
RAM
8GB
4GB
Storage
128GB
64GB
Weight
401g
463g
Battery
5,000mAh
6,000mAh
Controls
2 analog sticks
8 buttons
1 D-pad
2 bumpers
2 triggers
2 programmable buttons
2 analog sticks
8 buttons (A / B / X / Y buttons, L & R option buttons, G button and Home buttons)
1 D-Pad
2 bumpers
2 triggers
Sense Control and Feedback
Razer HyperSense haptics
Linear Haptics
6-axis IMU sensor
Ambient light sensor
On paper, the Razer Edge outclasses the Logitech G Cloud Gaming Handheld in almost every aspect — including a higher-resolution display, higher refresh rate, even bigger RAM, and two additional programmable buttons. While the Razer Edge also has greater storage, it should be noted that both devices have MicroSD support to expand that capacity.
In addition, the Razer Edge will be the world's first device powered by the Snapdragon G3x Gen 1, purported to be an active-cooled gaming chipset specifically-designed to play Android games at high frame rates over long play sessions. On the other hand, the Snapdragon 720G can be found in existing mid-range mobile phones such as the Samsung Galaxy A72 and the Xiaomi Redmi Note 10 Lite.
Highlighting The Differences
The point that stands out in Razer's favour is that the Edge offers two configurations: a Wi-Fi-only model and a 5G model. Meanwhile, Logitech's Cloud Gaming Handheld lacks 5G or SIM card support, which means players will always need to be near Wi-Fi for cloud games.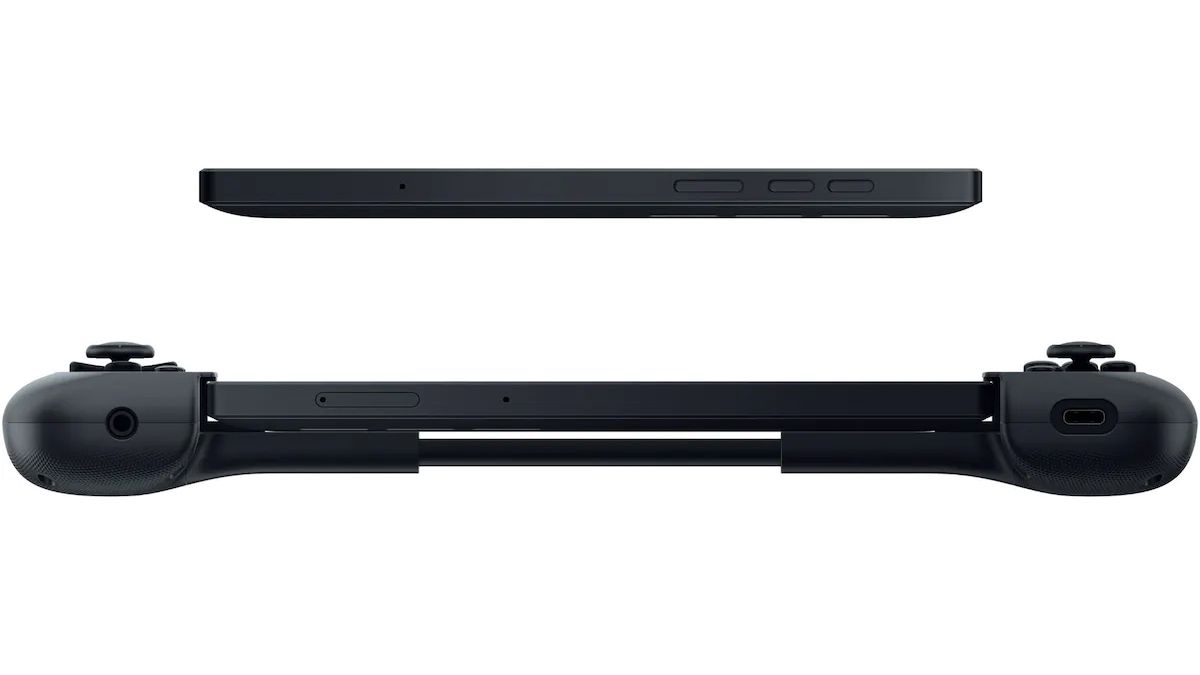 Instead of being an all-in-one device like the Cloud Gaming Handheld, the Razer Edge is more akin to a Nintendo Switch — this means that the 6.8-inch tablet on the device can be removed from its controller. Interestingly, the controller is a Kishi V2 Pro, which features a couple of upgrades from the original Kishi V2. To note, the controller now comes with a 3.5mm headphone jack, while offering "advanced-haptic feedback". When separated from its controller, the tablet weighs only 264 grams. That's lighter than the Nintendo Switch tablet which weighs approximately 297 grams.
The Razer Edge also boasts a front-facing 5 megapixel camera, which supports 1080p video at 60fps, allowing players to conveniently stream on Twitch while gaming.
Games, Games, Games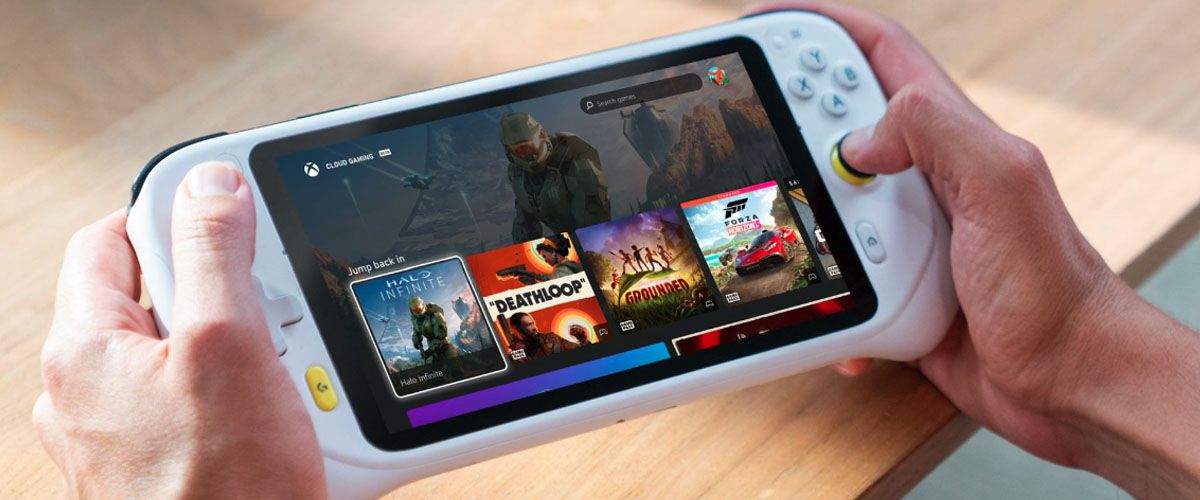 Razer promises that "thousands of AAA games" will be compatible with the Edge, such as Android games, pre-installed launchers like the Epic Games Store, remote play apps like Steam Link, and cloud gaming services.
That said, the Razer Edge and the Logitech G Cloud Gaming Handheld essentially do the same things. The Cloud Gaming Handheld also has the same access to cloud gaming services like Nvidia GeForce Now and Xbox Cloud Gaming, allowing gamers to play titles such as Fortnite and Deathloop.
Since both devices are Android-based, players will also be able to download and install apps like Google Chrome and YouTube from the Play Store in addition to games.
Price And Launch
The Wi-Fi edition of the Razer Edge is set to launch sometime in January 2023 at US$399.99. This places it at only US$50 above Logitech's G Cloud Gaming Handheld, which retails for US$349.99. The 5G version of the Razer Edge does not have a price nor release date yet.
Reservations for the Razer Edge are currently exclusive to residents of the US through Razer's website. Similarly, the Logitech G Cloud Gaming Handheld launch is limited to US and Canada, and is available on 17 October at Amazon, Best Buy, and Logitech's own website.