The home of the future is happening right now, with massive televisions, smart electronics and appliances, as well as Internet-connected hardware dominating the living room.
Here are five of the most innovative debutants from the recent Consumer Electronics Show 2019 and Mobile World Congress 2019, that were highlighted at the recent LG InnoFest 2019 that you wish were in your homes right now.
---
8K TVs
You probably guessed this one, but who wouldn't be impressed by the killer visuals provided by the LG Signature OLED TVs?
Of course, if you've been following LG's exploits over the past few years, 8K is not exactly the newest thing on earth, but is still always a welcome sight (pun intended) for sore eyes, with its improved second-gen A9 processor the driving force behind the crisp and cutting colours you typically enjoy on the display.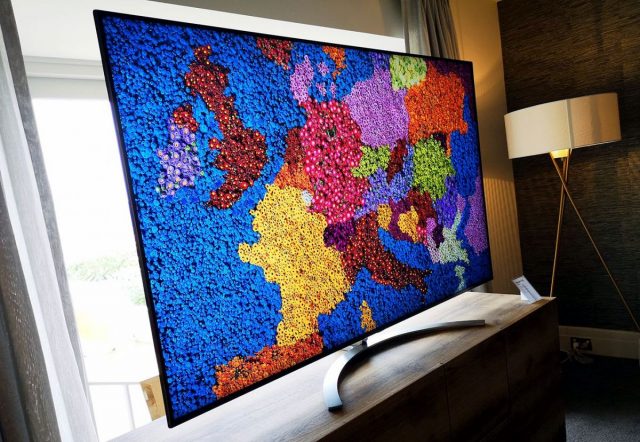 And with ThinQ AI powering up most of its functions, the LG Signature OLED TV is definitely a beautiful, both inside and out, machine you wish you had at your home.
---
CineBeam
Okay, so maybe the OLED TVs are a little bit out of reach for your wallet, but if you still want to impress your friends with a large display for your movie nights, the LG CineBeam is one marvel of a projector to have in your house.
Unlike most projectors which have generally bulky and awkward designs, the CineBeam sports a sleek box-like look that makes it blend in quite nicely with your furniture.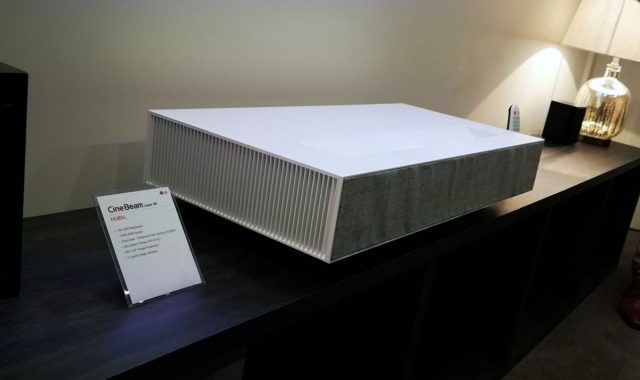 What makes it even more interesting is that the optics are located at the top of the CineBeam as opposed to the front. This allows you to prop your CineBeam right in front of your wall, minimising the amount of clutter needed to set it up. The unit projects a cool 4K display, easily making it one of the top projectors out there.
---
LG Pra. L
No, it's not what you think it is. But if you need a quick fix for your beauty facial needs, the LG Pra. L is that solution you'll probably need.
The Pra. L comes in a set of four components, each with its unique role in ensuring your face is beautiful and healthy. The Dual Motion Cleanser contains two brushes – an outer and an inner one – that can rotate in the same direction or opposite, enabling for a significantly quicker initial cleaning of your face.
The Galvanic Ion Booster and the Total Lift Up Care moisten your skin and revitalise it respectively. The Derma LED Mask then firms up your skin even more using LED lights embedded within the mask.
---
AirMotion
Okay, this isn't exactly a product, but the newest feature on the upcoming LG G8 definitely deserves a mention here.
Ever felt like sometimes your hands are just too full to even hold and use your smartphone properly? Doing the dishes but your hands are just too greasy or soapy to even touch it? The new AirMotion technology expands the way with which you can interact with your mobile devices.
Basically, you'll be using your hands to control simple things such as volume, turning the volume up when you twist your hands. Pretty handy for a hands-free feature, eh? Expect to see this in most new LG mobile phones in the coming months and years.
---
HomeBrew
Coffee makers are a thing of the past now, as LG looks to replicate that formula with another popular beverage – beer!
The LG HomeBrew allows you to make your craft beer with mere capsules. These capsules contain the typical ingredients to brew beer: malt, hop oil, yeast, and some flavouring. Currently, there are five different flavours available for you to craft on the HomeBrew, which is already a pretty big list to impress your friends with.
---
Obviously, this list isn't complete without some honourable mentions, so here are some of them:
PuriCare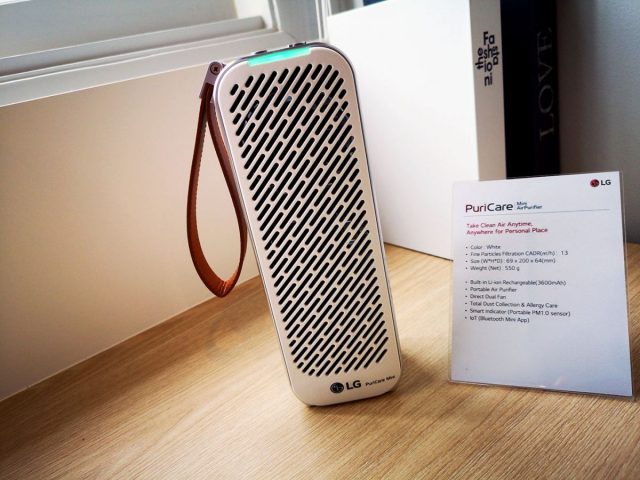 There are a lot of portable devices out there right now. How about a portable air purifier this time? The LG PuriCare comes with a wrist strap so you can carry it around like a portable speaker (even looks like one, too), except this one makes the air around you a little more breatheable.
---
Objet
One of LG's newest product lines is the Objet – home appliances that are a blend of form and function in mind.
The Objet line looks to fit in quite seamlessly in your home, looking more like furniture and less like tech, but with all the utility of your typical household appliances.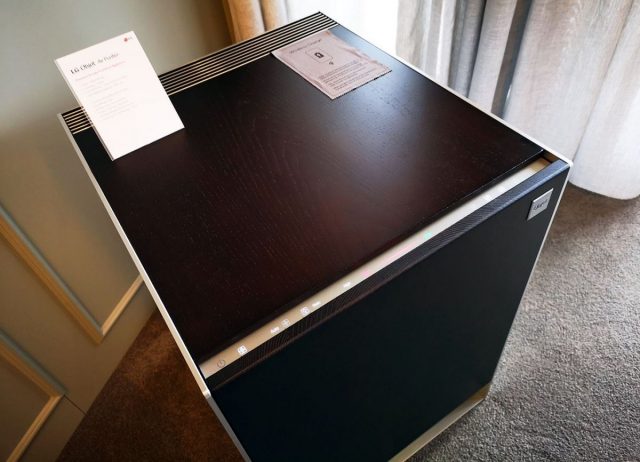 Plain as they may look, they actually resemble typical cabinets you'd find almost anywhere in modern homes. However, they each serve their individual purpose, as well as looking sleek in the household. Also, some of them come with wireless charging, so you chill (pun intended for the fridge) at your own convenience.
---
That's quite the lineup that was ushered in at the LG InnoFest 2019 – let's hope they enter the local market soon.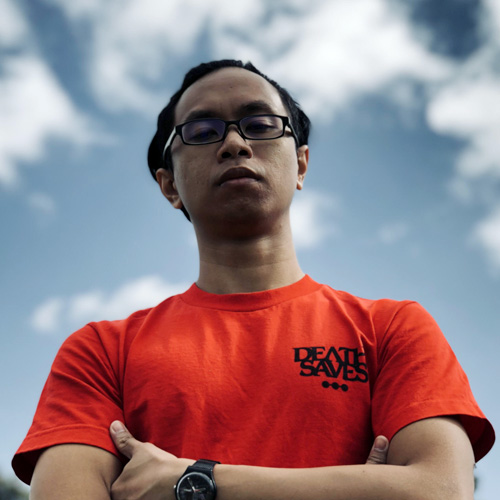 Marion has a serious RPG addiction. Sometimes it bleeds into real life; he forgets to sleep because he thinks he has a Witcher's body clock. Forgive him in advance if he suddenly blurts out terms such as "Mind Flayer" and "Magic Missile", because never once does he stop thinking about his next Dungeons & Dragons game.
---

Drop a Facebook comment below!