While everyone has dreams of doing what they love most as their day job, not everyone is brave enough to actually take the leap of faith to turn their passion into a living, and keep going at it no matter what the situation.
For 36-year-old Xylvie Wong, the transition from LEGO enthusiast to full-time brick artist came at the behest of her husband, who wanted her to stop being a housewife, but not because of what some people might think.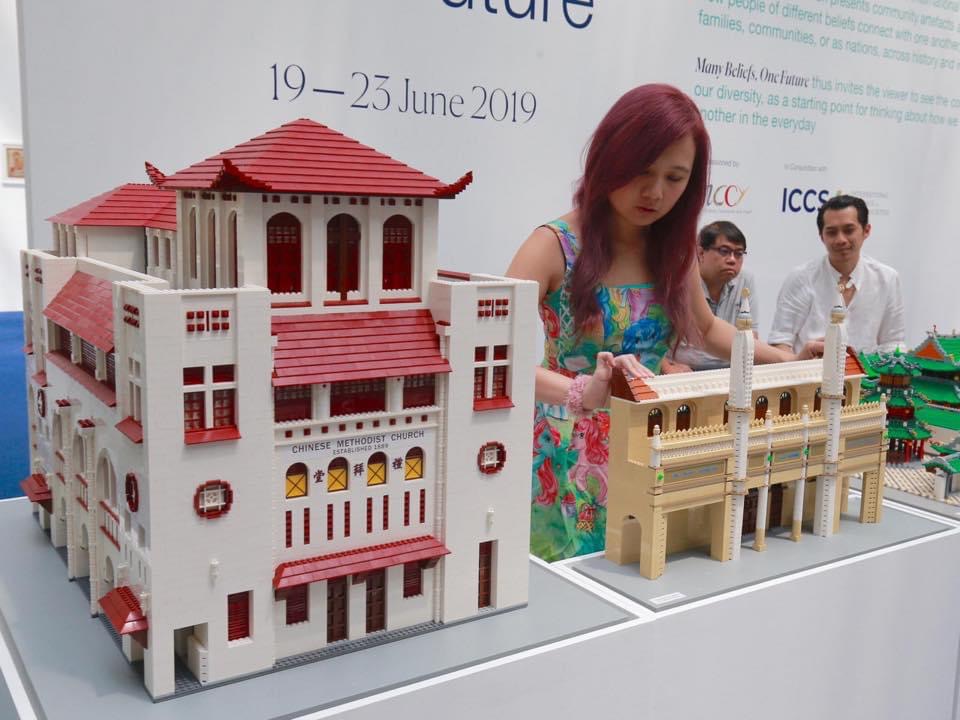 "When I quit my job to be a housewife [in 2013], I was doing such a bad job maintaining the house that my husband told me to go 'find anything [else] to do please, because clearly you suck at housekeeping'. Hence, I decided to go into LEGO professionally with my AFOL friends," said a chuckling Xylvie to Geek Culture.
And what kicked off her journey started back in 2012, where her last stint as a media relations officer for the annual National Day Parade saw her take on a community engagement project that involved building a miniature-scale Marina Bay Floating Platform for a fundraising event. It was there that she befriended the likes of Eugene Tan and Andy Goh, with whom now she works with on a regular basis to do commission-based work.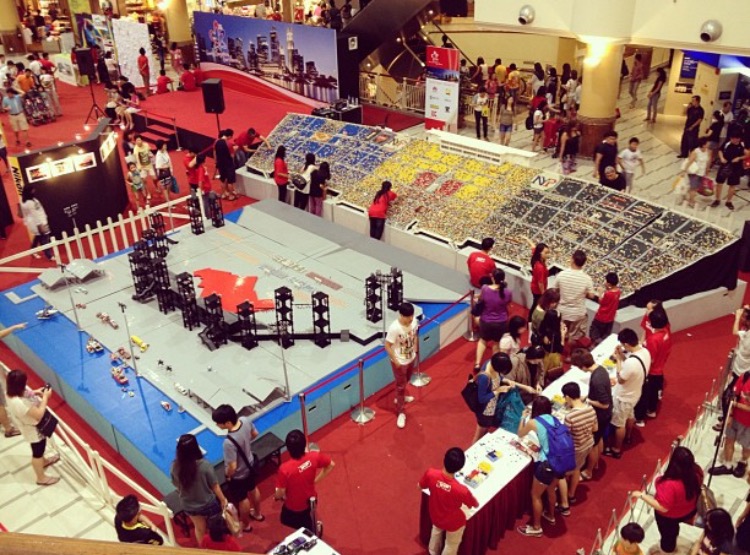 As the local AFOL (Adult Fan of LEGO) community is pretty tight-knit and always growing, she saw the support the community had for each other, as well as how it was possible to kickstart their plans of building LEGO MOC sets as a full-time job, so it wasn't as if she was new to the scene.
Her job as a brick artist ranges from building small-scale MOC sets to sell to individual clients under her co-founded business My Little Brick Shop, to undertaking massive group projects projects such as the Hill Street Fire Station, and the National Museum of Singapore, just to name a few.
It certainly helps that her office at Liang Seah Street is close by to a plethora of historical sites in the Little Red Dot. Even the shophouses around the area are enough to spark some inspiration and get those creative juices flowing.
"For me, this is full-time work," Xylvie describes. "If I am not physically building with bricks, I am planning one thing or another or designing digitally. Also, I am quite the workaholic, so I have to say… all my waking hours?"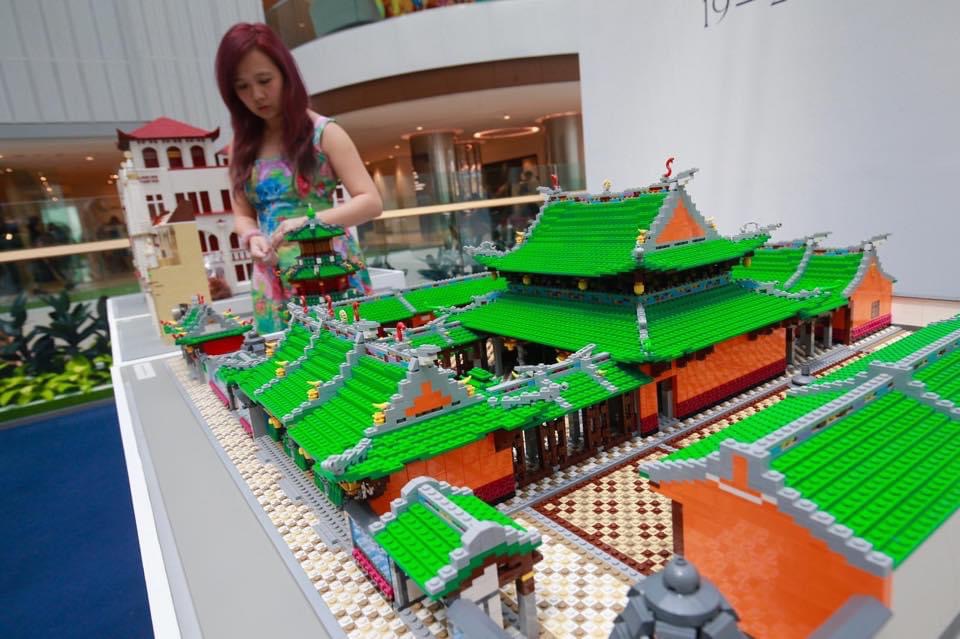 While she has built a reputation for building some painstakingly beautiful miniature replicas of historic structures and landmarks in Singapore, Xylvie takes the most pride in her specialty, of building 1:1 scale LEGOs of everyday items. This is simply due to the fact that they remind her the most about things that are close to her and remind her of things that surrounded her growing up.
Remember those LEGO Khong Guan biscuit tins and ice kacang machines that were selling like hotcakes at the start of the year (well, they technically still are, even with the social distancing measures in Singapore taking place)? Yup, she and her partners at My Little Brick Shop masterminded that masterpiece.
However, two of her favourite 1:1 models include the famous blue HDB void deck chess table, as well as a project called "That Day" (a 1:1 replica of a couple of local Singaporean items with the calendar dated 9 August, 1965, the day Singapore first gained its independence) that she built with Eugene back in 2015, for the SG50 Little Red Brick Show. Both models have garnered so much traction to the point of being exhibited in the USA and in Europe for various events.
"It was just one of those things that I built because I wanted to, not for any purpose, and not for a commission job either," Xylvie recalls. "[Having them exhibited] also meant that I got to travel with them for work to set them up on site. So that was pretty sweet considering that I have no expectations whatsoever when planning those builds."
Despite having tons of inspiration to draw from both everyday life and her creative friends from the AFOL community, Xylvie laments that there will always be challenges any LEGO MOC creator will face in their journey. The rarity of some brick designs, especially from discontinued LEGO sets, and their selling prices can certainly set one back, especially if they're on a budget. It doesn't help that, at the time of writing, the world has still been slowed to a crawl due to the COVID-19 pandemic, where shipping, especially from Europe, has practically halved in terms of availability.
As such, she has had to improvise by "compromising" on her designs, much to her dismay. Despite that, however, her creations still get lauded for their intricate detail and faithfulness to the original material.
That perseverance is essentially part of Xylvie's mantra. She quotes Dory from Finding Nemo in her iconic "just keep swimming" line as her personal advice to all budding LEGO MOC creators. Constantly building and practicing is key to becoming a more skilled builder. More specifically, she personally recommends purchasing a few LEGO Creator Expert sets, especially the modular kinds, as it allows for the most flexibility in creating just about anything and everything on a small scale, and honing one's fundamental building techniques.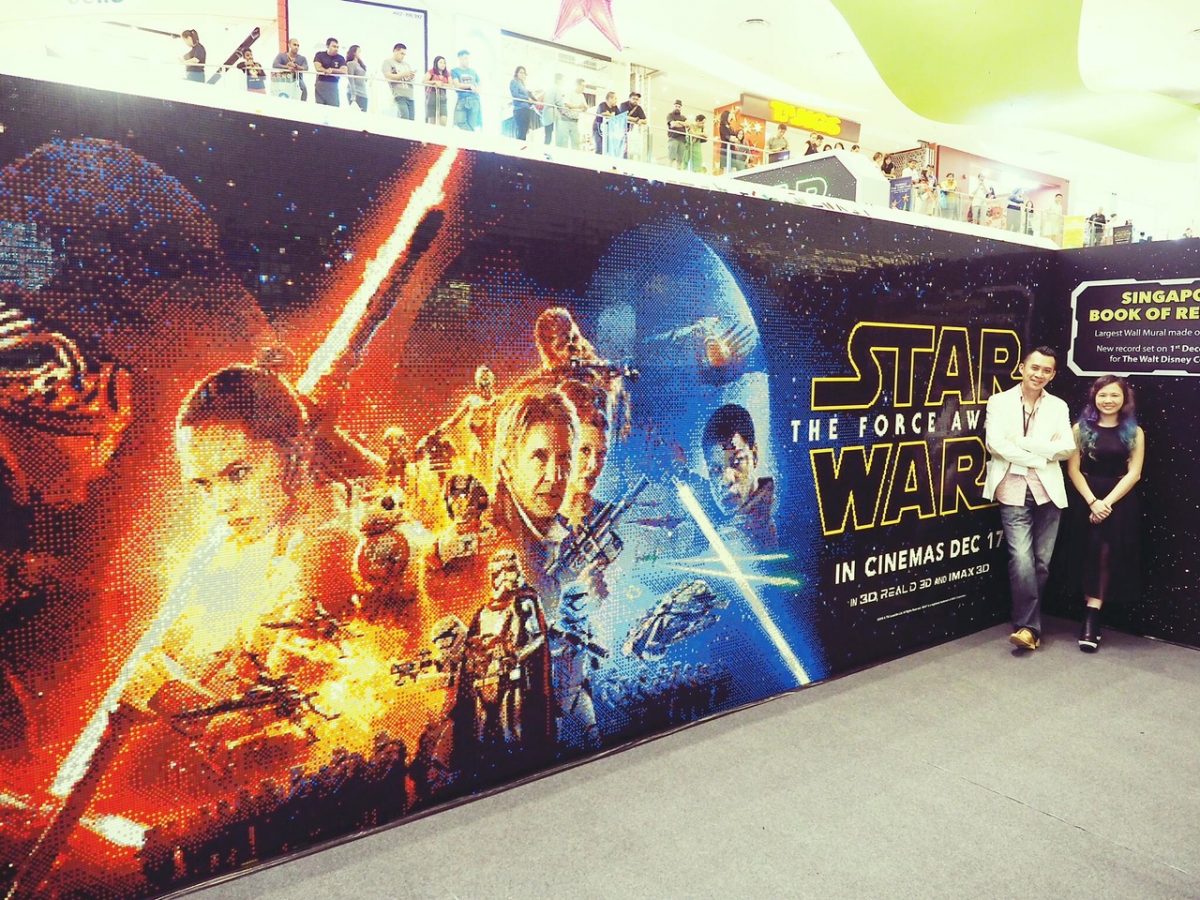 "I think this applies to all creative outlets, not just LEGO," Xylvie says. "If you are depressed, create. If you are angry, create. Just channel your emotions into your creations."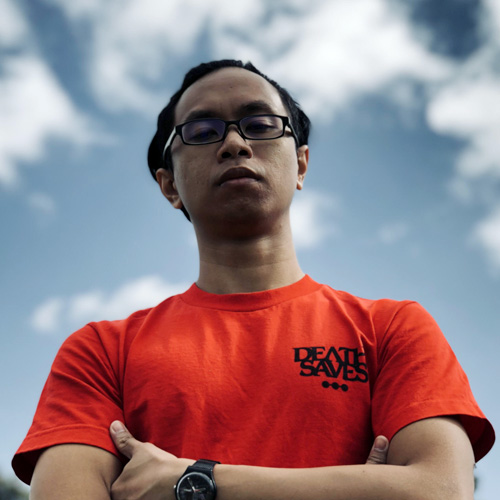 Marion has a serious RPG addiction. Sometimes it bleeds into real life; he forgets to sleep because he thinks he has a Witcher's body clock. Forgive him in advance if he suddenly blurts out terms such as "Mind Flayer" and "Magic Missile", because never once does he stop thinking about his next Dungeons & Dragons game.