For many, LEGO has long been a source of inspiration for their creative endeavours, whether it's building an official set that one has gotten off the shelf of a toy store, or scrounging whatever bricks there have lying around in their homes to assemble something incredible, there is always something to learn when building a LEGO set.
In the LEGO MOC (My Own Creation) community, creativity and self-expression come into full bloom, as builders constantly seek to improve their craft by finding new and innovative ways to make their work look great without compromising on parts.
44-year-old Eugene Tan, a full-time LEGO MOC builder from Singapore, is a good example of how one's passion for the iconic bricks has indirectly led to fulfilling their dreams. In fact, one might even refer to him as the LEGO architect of Singapore.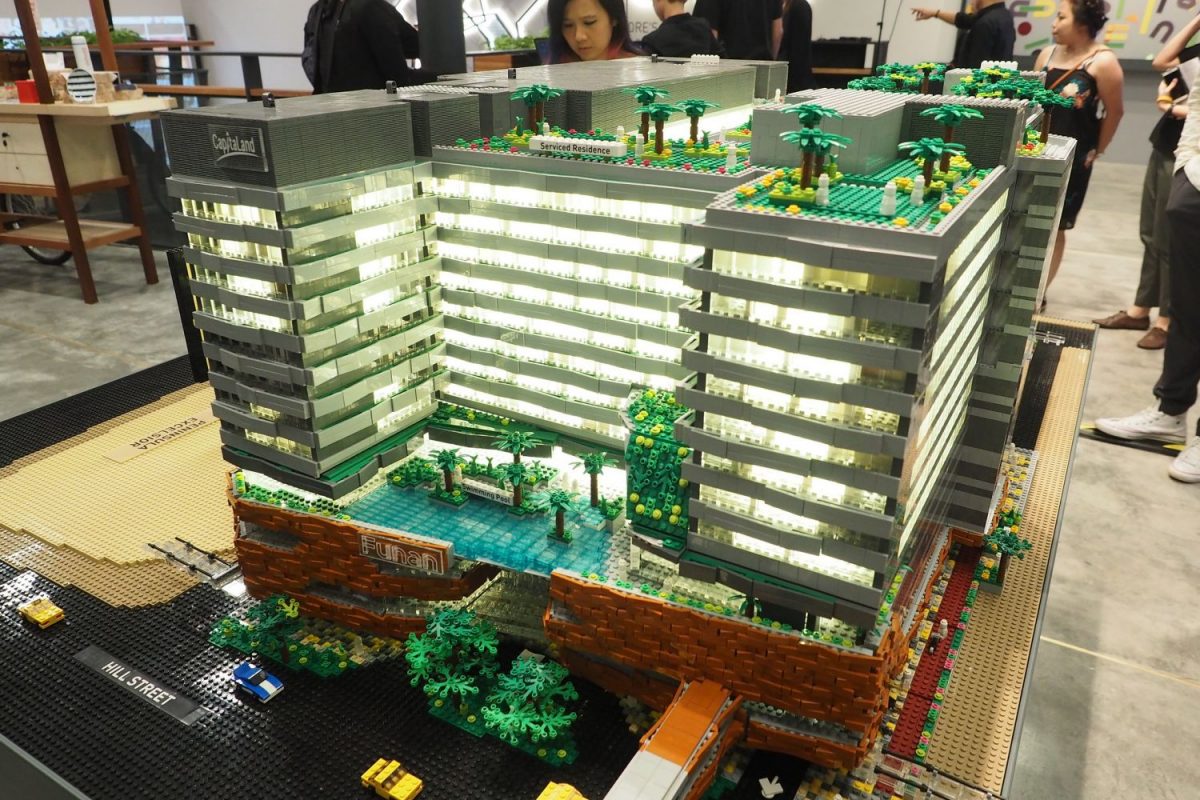 Formerly an actual architect, Eugene turned what was previously his hobby into his livelihood in 2015, and hasn't looked back since. He now builds custom LEGO models on commission, having built replicas of historical landmarks as part of Singapore's National Heritage Board over the years. These works include the likes of the Tanjong Pagar Railway Station, the Sultan Mosque, and the National Museum of Singapore, to name a few.
It's no surprise that Eugene's eye for detail stems from his previous profession. Conversely, one could say that his hobby also fuels his eye for detail. Chicken-or-egg question aside, it's a skill that he no doubt embraces.
"My profession of being an architect easily makes me see concepts, ideas and thoughts in 3D and how best to get them done," said Eugene in a recent interview with Geek Culture. "I would still have picked [LEGO MOC] up at a later age partly because of my profession, the joy and satisfaction of building something, but at a smaller scale compared to a building or its interior."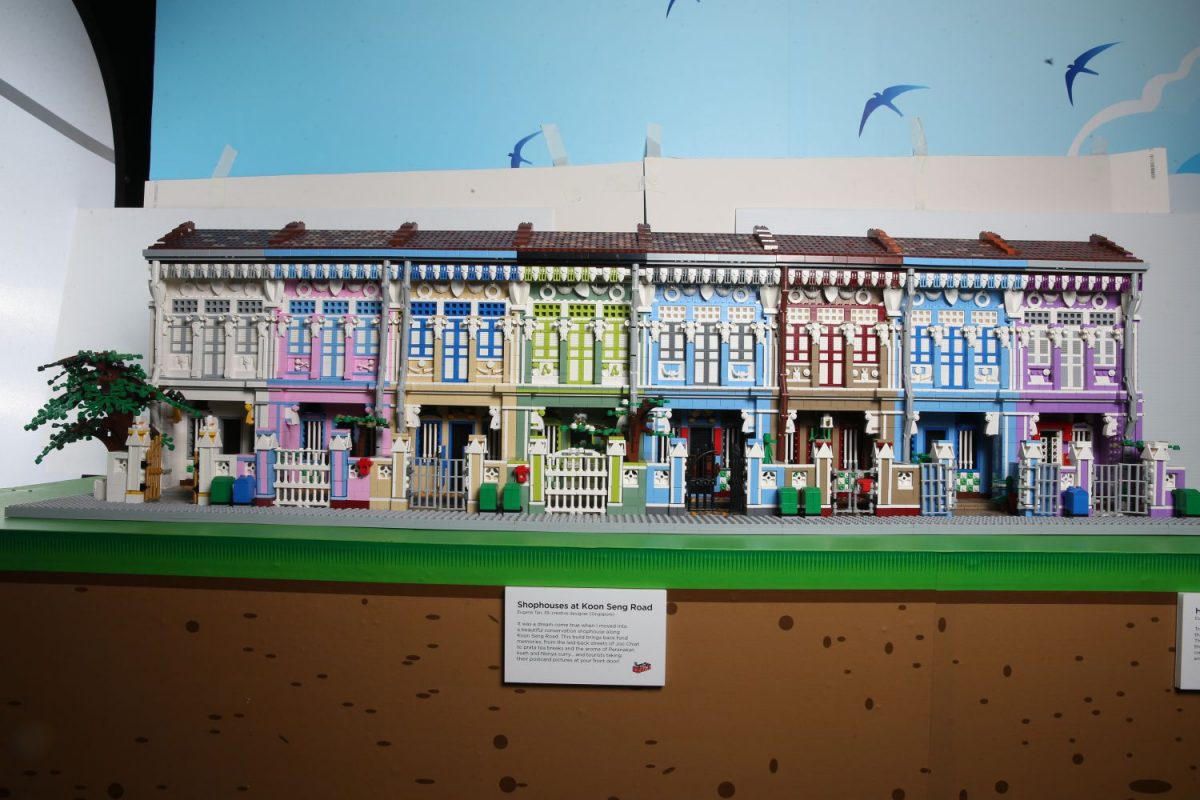 That aside, Eugene also does a lot of other locally-inspired works, with a Singapore slant so to speak, including things one would find in your everyday kopitiam (coffee shop) setup, or iconic figures in Singapore's young history, and the like.
Though it would be easy to say Eugene's main body of work comprises local Singaporean culture, it doesn't quite capture the holistic nature of his hobby, as he incorporates himself into all of his builds. Naturally, it would include his passions outside of LEGO, including animation, music, movies and comic books.
Among all his MOC builds, his most prized one is the replica of a Singer sewing machine. To him, it bears many fond memories of his early childhood, where he lived with his grandmother. It is particularly because of how much it means to him that it would be the one piece that Eugene would take with him should his home suddenly catch fire.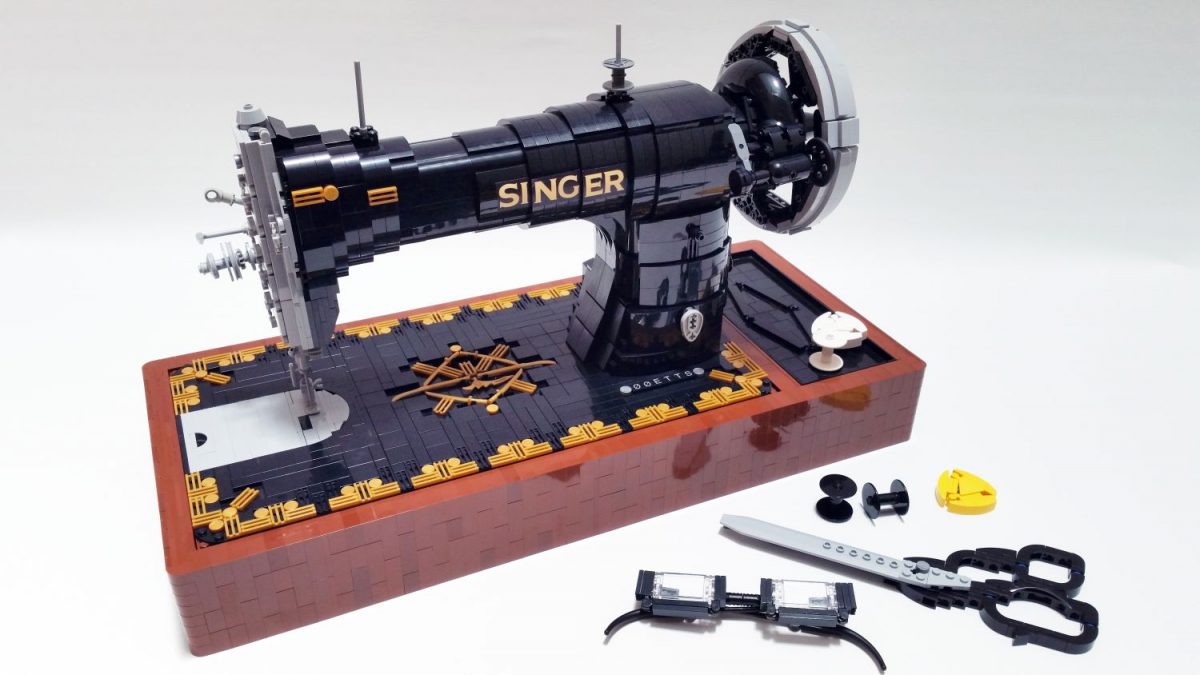 Another interesting piece that Eugene treasures (and many LEGO enthusiasts would recall seeing on the internet somewhere) is his 1:1 scale LEGO Vespa.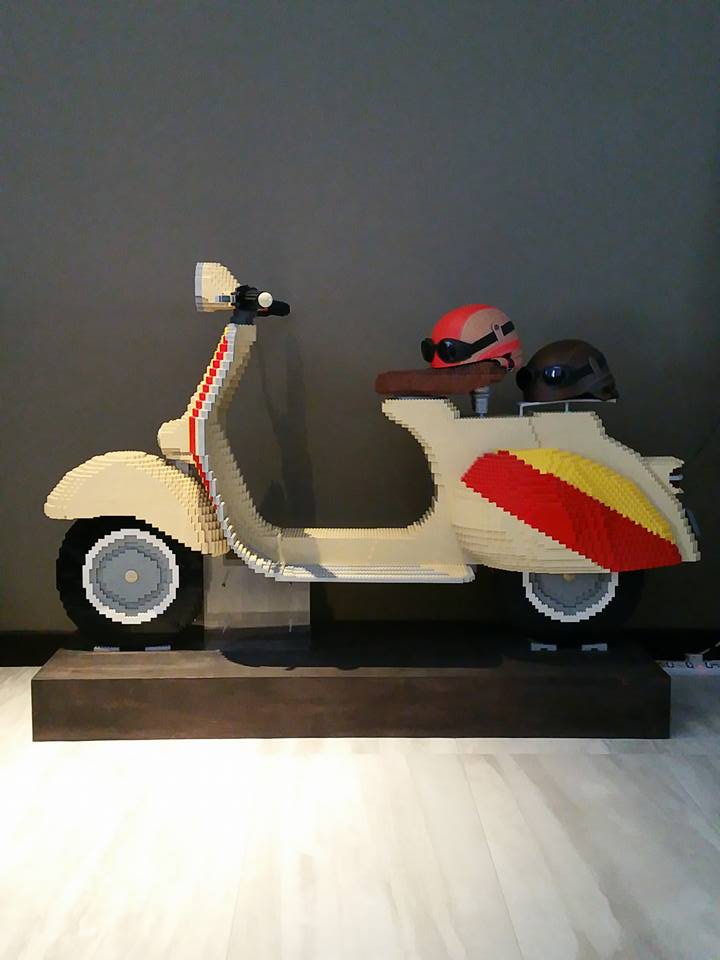 Eugene fondly remembers how he got around to doing it:
"I recalled seeing an old model one day while I was going for lunch. [I] asked the owner of the scooter who happened to be beside his bike, for permission to take photos and measurements. Of course he was shocked when I said measurements but he agreed. [When] he asked why [take] measurements, I told him that I wanted to replicate the scooter with LEGO in 1-to-1 scale. He was even more shocked!"
For Eugene, it is his ties with the "past, present and future" that drives him to build his MOCs. Additionally, he values researching on the subject matter of builds he is currently working on, as it is also a good "learning journey" on said subject matter for him, forming a stronger foundation on his understanding of it and, in turn, resulting in a much more detailed build.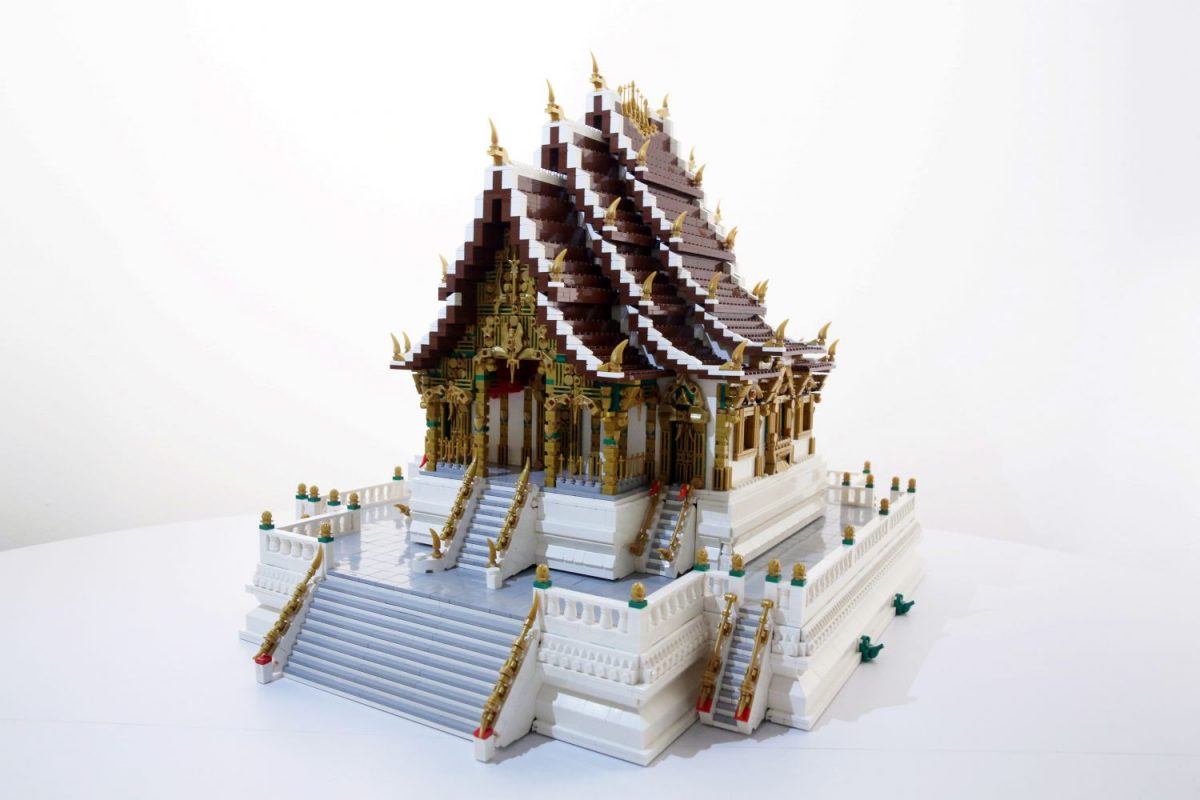 Having had years of experience building LEGO, Eugene has two main pieces of advice for those looking to begin their journey as an MOC creator.
Firstly, he encourages folks to be organised. Many LEGO builders can certainly relate to the pain of having to dig for those one or two small pieces just to complete a build, and as such this is a key ingredient to success for any MOC creator.
Secondly, he encourages folks to look beyond the brick, and visualise just what exactly they're trying to achieve. This means trying to look at the subject (typically a real-life or internet reference) from as many angles as possible, so as not to mistake said subject for something else upon building it.
"The more you see beyond [the bricks]," says Eugene, "the richer your builds get."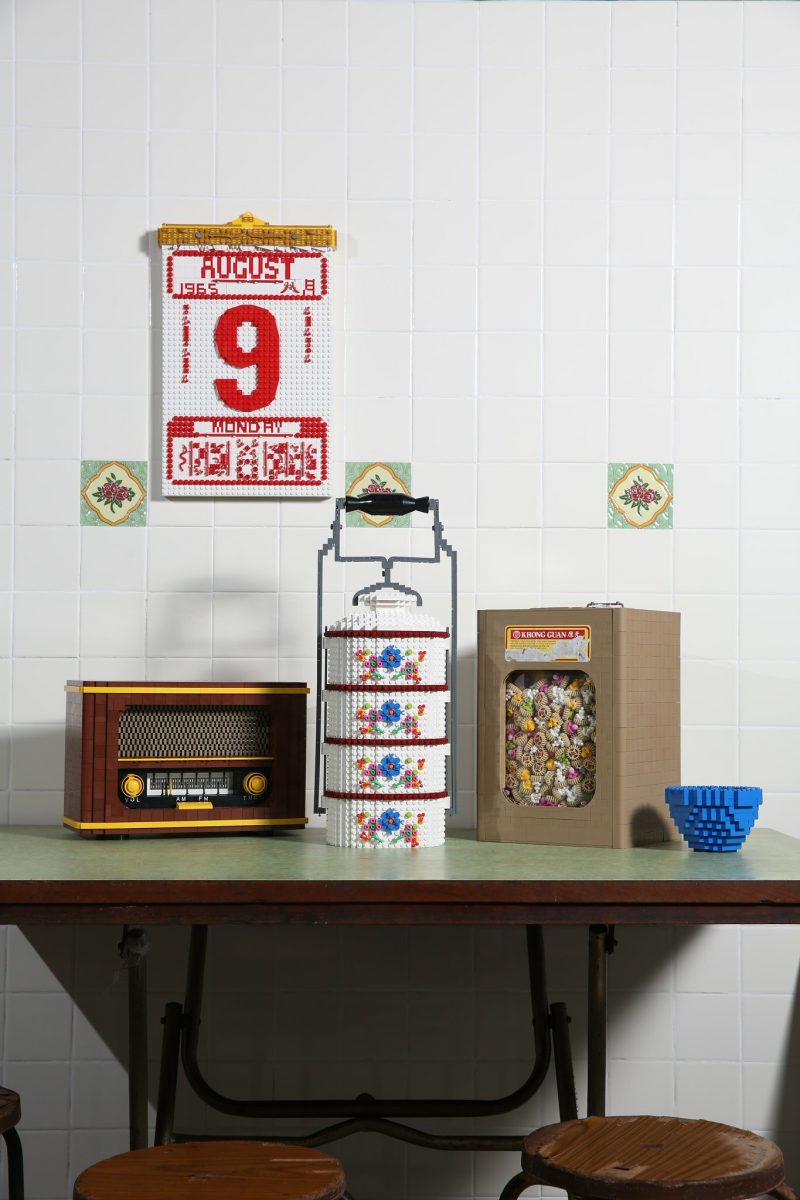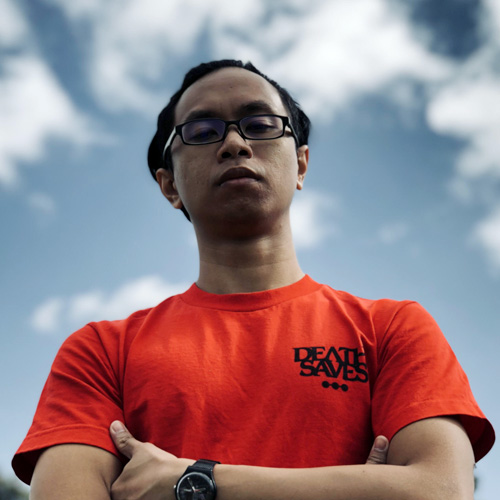 Marion has a serious RPG addiction. Sometimes it bleeds into real life; he forgets to sleep because he thinks he has a Witcher's body clock. Forgive him in advance if he suddenly blurts out terms such as "Mind Flayer" and "Magic Missile", because never once does he stop thinking about his next Dungeons & Dragons game.