Starting out small is the cornerstone to building a solid foundation to any hobby, and it's especially so when your building blocks are also small to begin with. It's the fundamentals for those building LEGO MOC sets from the ground up, having to think up and design the most extraordinary sets. No instruction manual – just a really good imagination, and some careful planning.
But of course, it's all about practice, practice, practice, in order to get your aesthetic and proportions right for whatever build you're working on. For Andy Goh a.k.a Crayon Bricks, the last eight years of doing just that has brought his skills to the forefront, of building LEGO versions of landmarks that are as iconic as the originals they were based on.
In fact, the 37-year-old Singaporean prides himself in his ability to construct both simple and small pieces that can easily decorate one's desktop, to painstakingly detailed large-scale ones based on real life structures or objects.
"My inspiration comes from everyday objects I see, be it an object, a building, or even [elements] from a festival," explains Andy. "Whenever something catches my eyes, I will subconsciously try to think of ways to build it in brick form in my mind."
In the years that he has been in the LEGO MOC scene, Andy has been building custom sets not just for himself, but for the community as well. He was even commissioned by the National Heritage Board in Singapore alongside Eugene Tan and Xylvie Wong to build miniature replicas of iconic Singaporean landmarks, including the Central Fire Station, the Sultan Mosque, and the former Nanyang University, to name a few.
But which landmark work is his top favourite? It's actually the Borobudur Temple Compounds commission, a group effort in which he was part of back in 2017.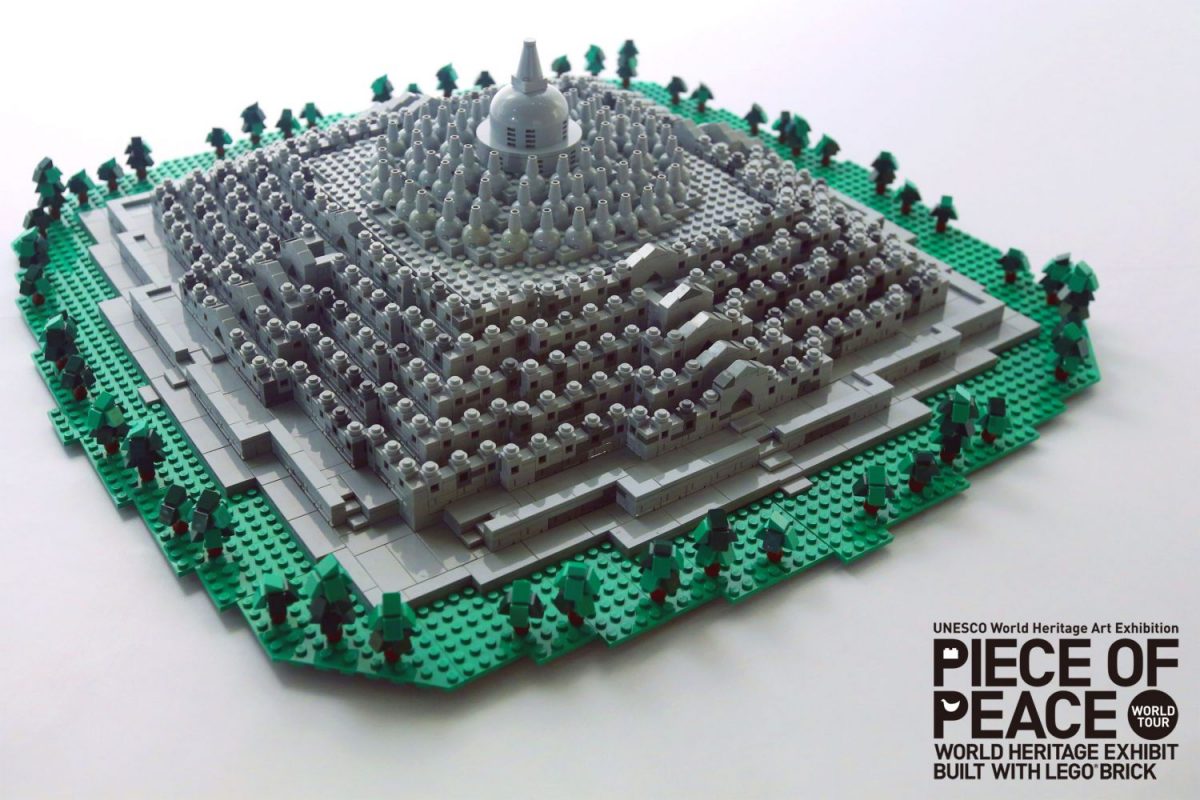 This replica of the Mahaynana Buddhist temple in Indonesia was built as part of the Piece of Peace World Tour back then, which meant he got to travel around the world and see audiences respond to his work as a LEGO MOC builder.
To think that he had started out collecting just the various series of Collectible Minifigures nearly a decade ago, before having this desire to combine "plain looking" sets and minifigs, and turn them into something more ultimately laid the foundations of his MOC hobby and eye for detail. That, and his background in Product and Industrial Design back in his Temasek Polytechnic days certainly allowed him to visualise things from a 3D perspective, using a combination of sketches and the LEGO Digital Designer in order to achieve his desired build.
His first real MOC experience came from redecorating the LEGO Winter Village series, which didn't feel quite like the finished product in his eyes. As such, he felt the urge to give it the LEGO Modular Buildings series treatment, and connected various buildings of each set together like a makeshift puzzle to form his very own custom village.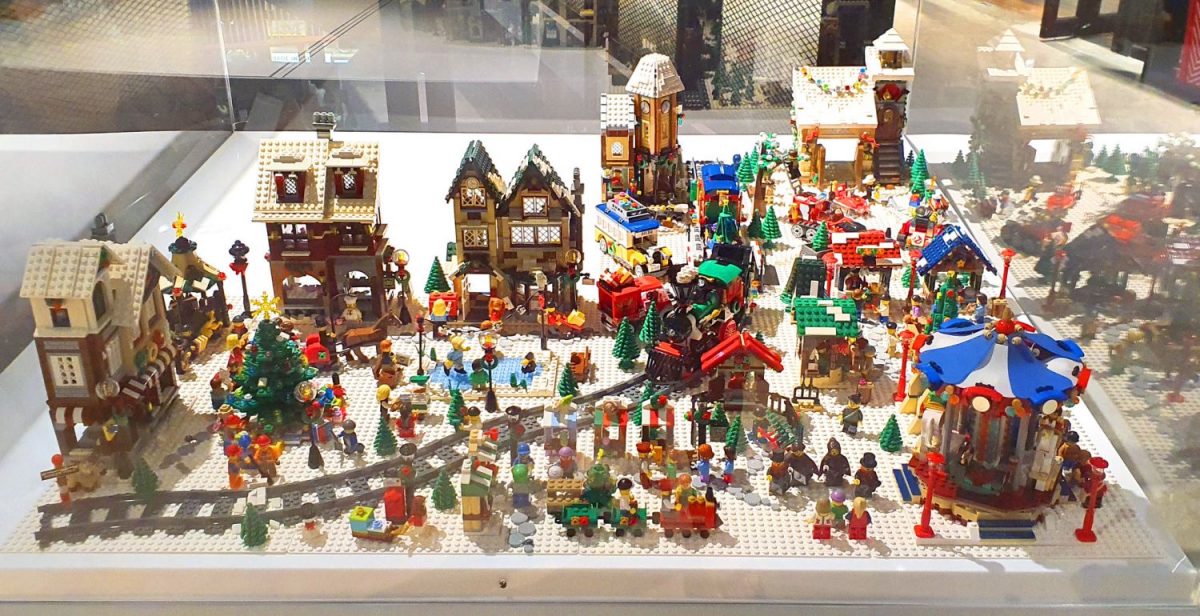 "[The LEGO Winter Village series] was not that complete [to me] as the individual buildings feel rather solitary, and don't combine naturally like the LEGO Modular Buldings series. So that brought me to "connect" all the different Winter Village buildings together to form a bigger diorama. And for each of the Winter Village buildings, I always feel that they are too small, thus I always enjoy combining them together and expanding them," says Andy.
One of Andy's biggest advice though, is exactly that of size and scale – don't let expectations limit the possibilities. One such instance was his Chinese Street Opera a.k.a Wayang MOC build, which was built as part of the SG50 celebrations back in 2015, to celebrate the history of Chinese immigrants first settling down in Singapore.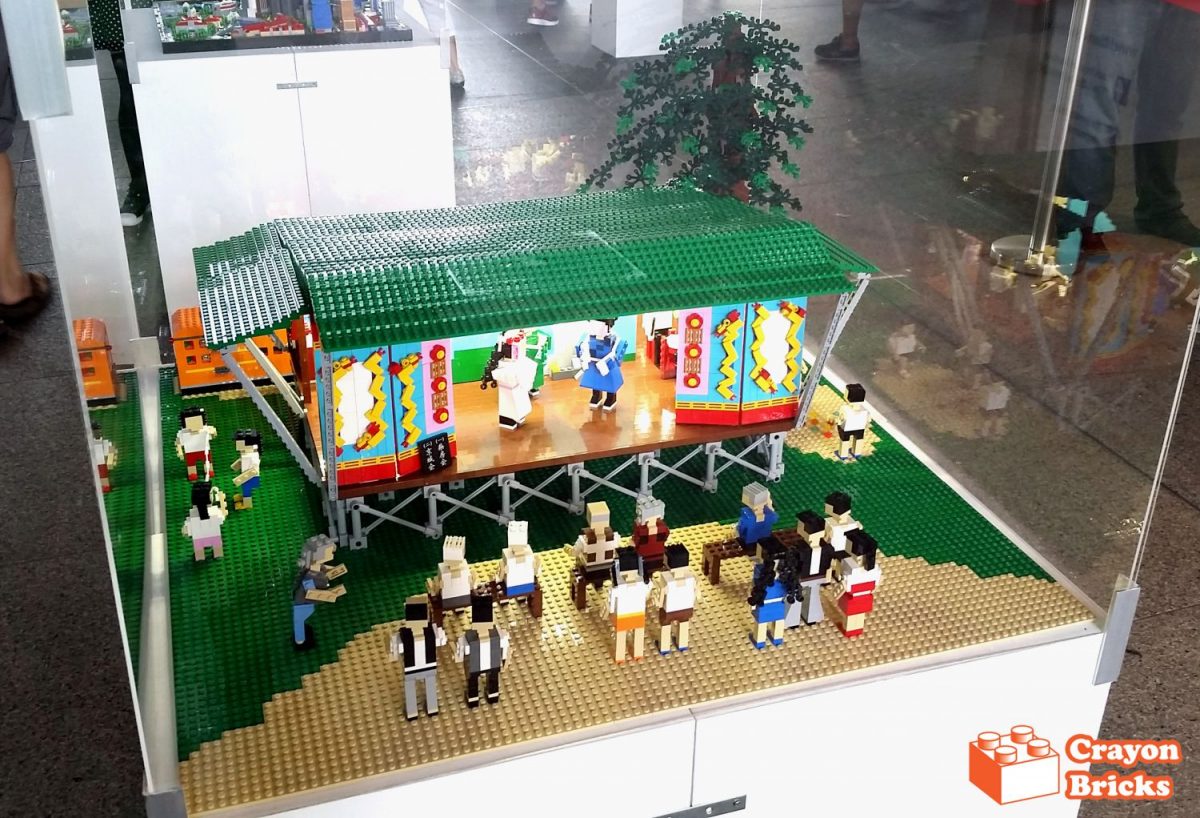 "When I was being invited to build an MOC to commemorate SG50, I did not expect the final scale of this MOC to be 80x80cm big," Andy explains.
"When I initially visualised it in 3D, the scale was around 40x20cm, but as I started to add more details in, it exploded to the 80x80cm scale, which was quite exciting and worrying at the same time, as it was my first time building at this scale. And with the advice of other AFOL (Adult Fans of LEGO), I added LED lights and wayang (Chinese street opera) background music for more effect. Thus, the MOC became more interactive."
With a day job, it's somewhat astonishing as to how he has managed to accomplish so much, despite only managing to spend just "1 to 2 hours a day" on his MOC builds. As a manager in a retail company, a dad and also husband, he has to make what little time he has count. Even if he has to resort to squeezing in pockets of time in between to hunt for ideas and inspiration on his phone, he does it religiously, in order to keep his mind sharp, even when his hands are not busy building.
And with such meagre time on his hands, Andy values being daring above all and trying out different combinations of bricks. This is also his primary advice for those who are keen on pursuing the MOC path. A good way to take on this approach is by modifying existing LEGO sets by mixing and matching parts, as Andy himself had done when he first started out. That way, when one has essentially gained enough experience to advance to larger-scale MOCs, it's much easier to make the transition, with the ability to visualise and try out various aspects of the build with ease.
Andy also encourages budding MOC creators to continue creating. There is always something that can be adapted into LEGO bricks, as well as existing sets that can be improved upon, if one so chooses.
"Every build has a story", as Andy likes to say, and such is true when one considers just what it takes to build something out of these iconic bricks, regardless of size, theme, or scope.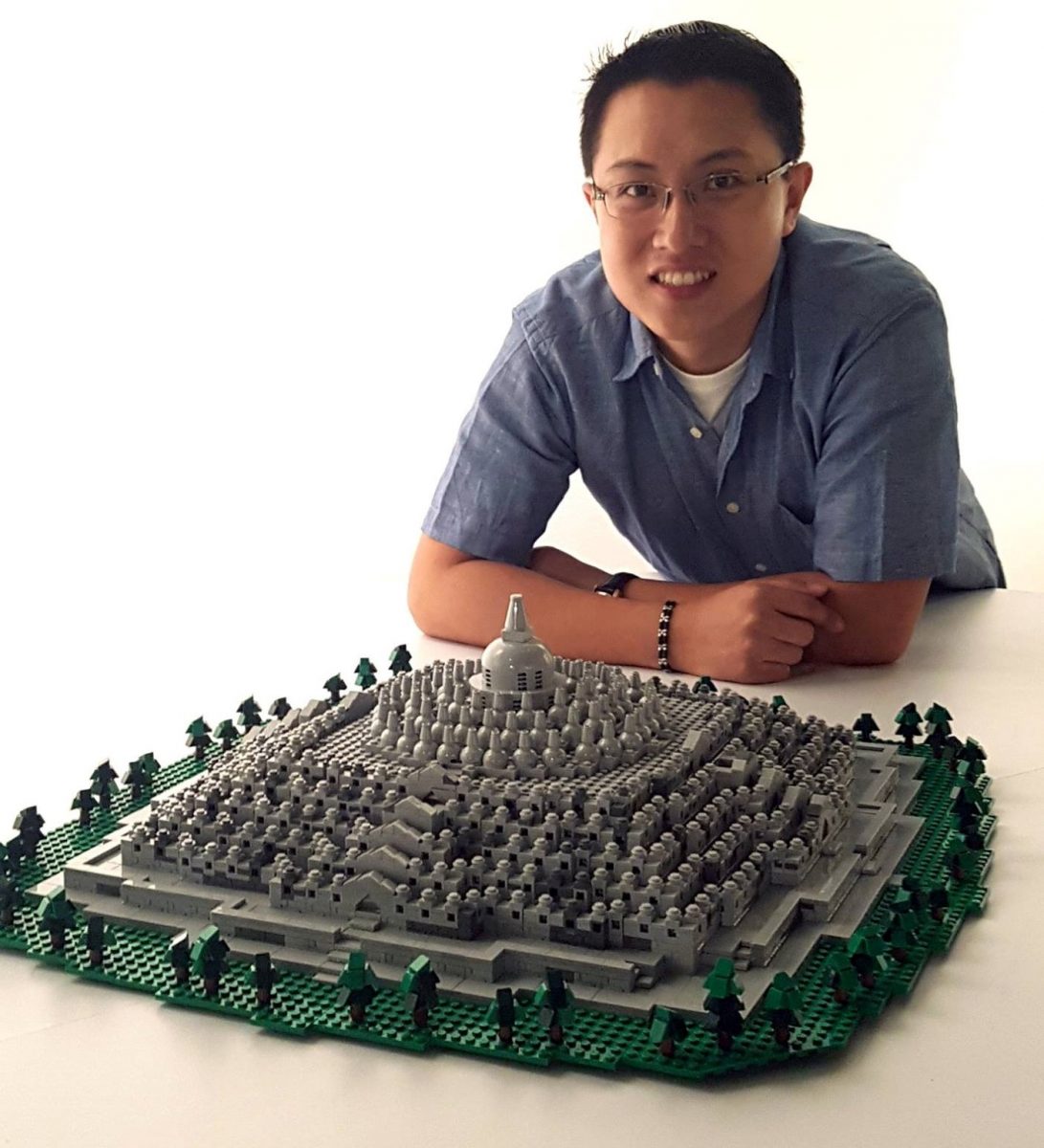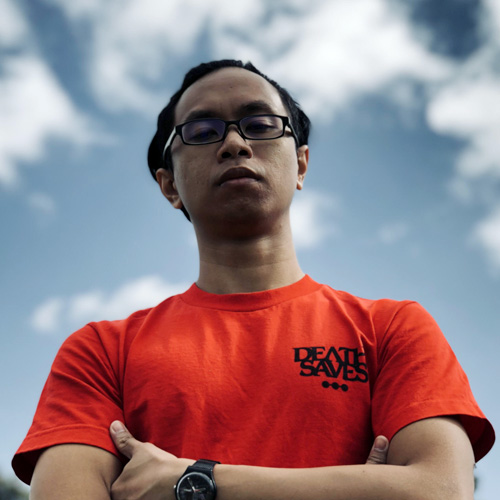 Marion has a serious RPG addiction. Sometimes it bleeds into real life; he forgets to sleep because he thinks he has a Witcher's body clock. Forgive him in advance if he suddenly blurts out terms such as "Mind Flayer" and "Magic Missile", because never once does he stop thinking about his next Dungeons & Dragons game.