When you're a fan of LEGO, it doesn't really matter where you live, or how old you are – it's the simple love for the iconic bricks that makes it such a timeless hobby to pick up. And if you're looking to do something more with the toy blocks, including developing your own builds, it's really never too late to start.
And one person to know that well is Handoko Setyawan, otherwise known as Pangeran Panda on his Flickr account. The 45 year-old project manager, who resides in Sydney, Australia with his family, only started building and collecting LEGO MOC about 5 years ago and is now known for his intricately detailed constructions in local exhibitions.
In his youth, he couldn't really afford LEGO, and only managed to get his hands on the stuff as he was raising his children with Duplo bricks. Ironically, while many LEGO builders have scaled down their brick hobby due to parenthood, becoming a parent has spurned Handoko to build more LEGO, provided he has the free time, of course. He hasn't looked back, and has since been part of various exhibitions, building large-scale dioramas with such intricate detail that makes one wonder just how much more zany he could get with his designs down the years.
But of course, due to his job and parenting duties, he has to "dedicate time to build ahead of exhibitions" that he's taking part in. From how detailed his builds can get, we imagine weeks, or even months, ahead of time. And the result is nothing short of breathtaking.
Handoko's proudest LEGO MOC work is "The Cake", a project that he built by request from a personal friend who was also an AFOL (Adult Fan of LEGO). The Cake is a massive three-tier wedding cake, featuring the couple dancing to the music of a live Stormtrooper band under a cherry blossom tree.
Its exterior is beautifully decorated, with a nice geeky touch in the form of Darth Vader overseeing a Stormtrooper "painting" the walls of this cake. But that's not all The Cake was about; opening it up reveals an even more impressive (not to mention even more geeky) setup, with a two-story apartment that showcases the couple's love for Star Wars and Harry Potter, complete with light-up LEDs that literally gave the set a really cool glow-up.
As you can tell, Handoko's visual style is not tied to one genre or fandom; he mashes together all of his interests and makes something cool out of it. Another such example includes his "Imperial Fairground", which is an amalgamation of his love for Star Wars and Disneyland theme parks (we absolutely need Disney Parks to take a look at his works!).
Handoko's inspiration for building styles and techniques include Brick Knight and IScreamCone. Just looking at their works gives you an idea of where he got his intricate eye for detail from.
Additionally, Handoko is also influenced by external factors, such as the COVID-19 outbreak that is still happening at the time of writing. During this period, he took the time to do some "sorting and packing" for his bricks. In response to even more recent events, he also took it as an opportunity to express his thoughts on the matter in the form of "The Great Roll Showdown".
Of all the MOCs that he has built, Handoko's "Bacon City" is his most thought-provoking one, particularly because of the subject matter it portrays. As one can see below, it is his interpretation of a meat production factory. He claims that this set has "triggered strong opinion from the public. Interestingly, however, it was built just because the idea of it amused him, and also it was in an effort to explain to his kid how meat is processed.
"[People either] love it, find it funny, or hate it, and think it as promoting animal cruelty," said Handoko. "I've been asked numerous times if I've built it to make a point, but in reality I've built it as I found it funny (and the fact that I was hungry when I had the inspiration to do so). It is always fun to see how parents try to explain to their younger ones what [these things are about]!"
Regardless of how one viewed Handoko's MOC builds, one can't mistake just how incredibly detailed and well-thought out his builds are. And given he has only been in the game for just five years, it puts to perspective just how anyone can start building LEGO MOC at any point in time.
For newcomers to the hobby, Handoko recommends folks to start small, and from there, custom builds will only grow in size, scale and detail. His next piece of advice would be to reach out to local LEGO User Groups (LUGs), especially during local LEGO exhibitions, and learn from "like-minded people".
He also urges prospective MOC builders to check out dedicated LEGO blogs, such as Brothers Brick, or social media sites such as Flickr, Facebook and Instagram, to draw more inspiration from.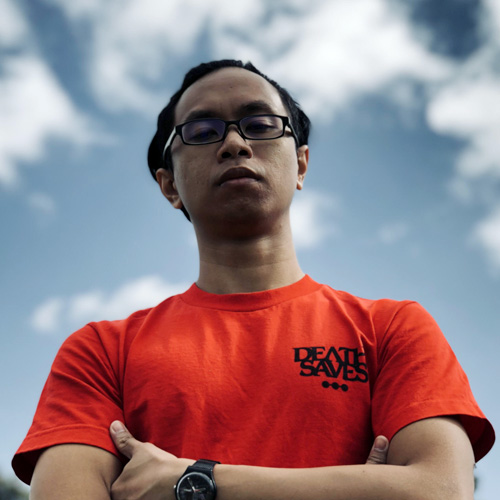 Marion has a serious RPG addiction. Sometimes it bleeds into real life; he forgets to sleep because he thinks he has a Witcher's body clock. Forgive him in advance if he suddenly blurts out terms such as "Mind Flayer" and "Magic Missile", because never once does he stop thinking about his next Dungeons & Dragons game.