Remember when Barbasol shaving cream cans were built for stealth and sneaking out dinosaur embryos? Now you can get your very own Barbasol can packed with everyone's favourite character to loathe, Dennis Nerdy (I mean, Nedry).
Based on the character from Steven Spielberg's Jurassic Park, the all-new exclusive action figure is full of references to the highly memeable "Dodgson! Dodgson! We've got Dodgson here" scene from the movie.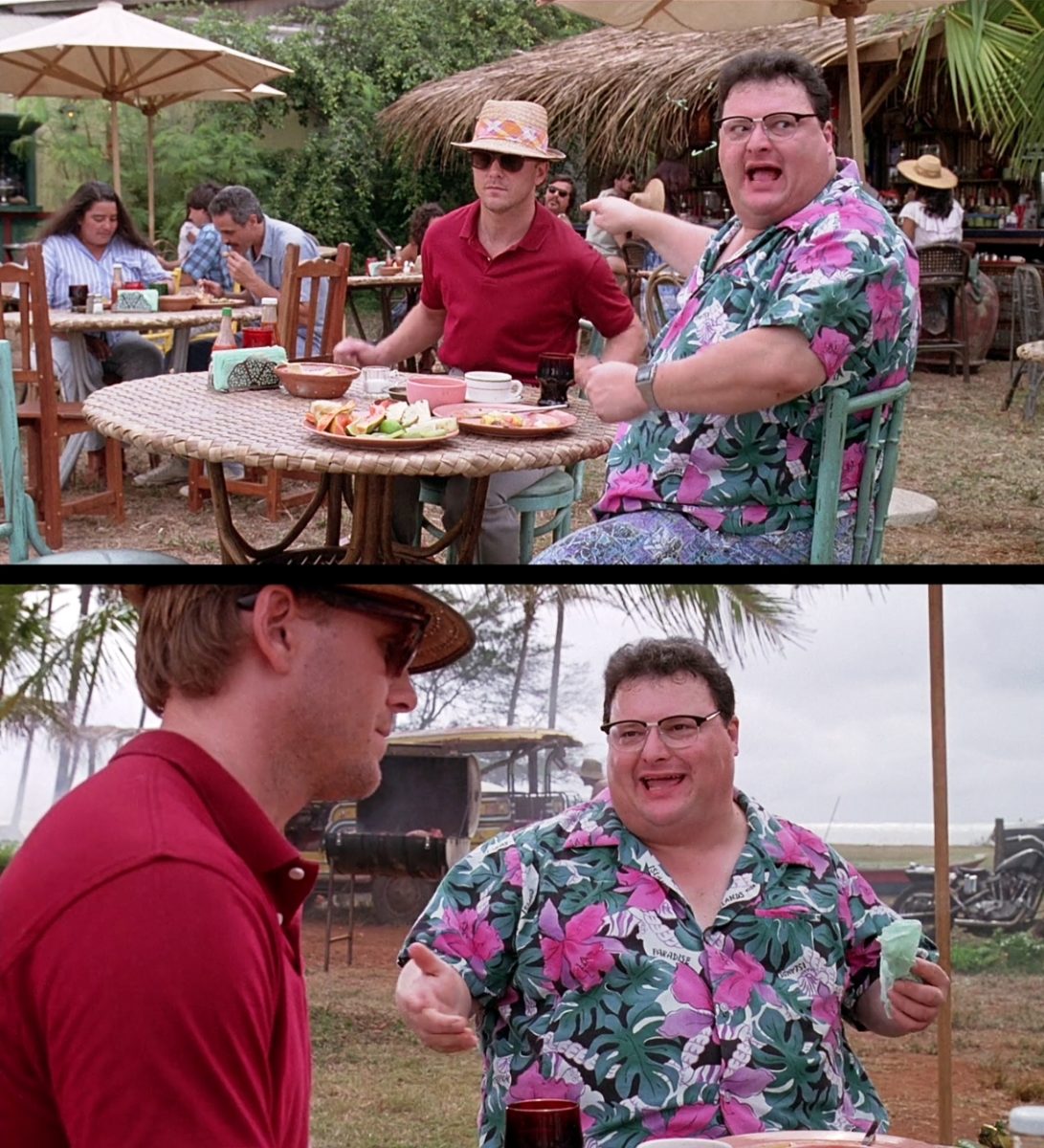 From the bulging bag of cash, to the shaving cream topped pie; Nedry is fully equipped with all the tools needed for his doomed attempt of dino-smuggling. The figure is a 1:18 scale and measures about 3.75-inches-tall. It even comes outfitted in his garish Hawaiian shirt, sandals and a smug smirk, talk about obnoxious!
Speaking of outfits, it was theorised that Nedry's outfits were Goonies easter eggs that were hidden in plain sight. The Goonies is another iconic classic by Spielberg. A Twitter user @ShawnRobare made this mind-boggling comparison as seen below.
For an added dramatic effect, the base of the can package can be twisted to trigger a light effect to reveal the figure. Moreover, by pressing the top of the can, you will get to hear these iconic lines Nedry said in the movie:
"Ah, ah, ah! You didn't say the magic word!"
"Dodgson! Dodgson! We've got Dodgson here!"
"Don't get cheap on me, Dodgson."
"Ah, no wonder you're extinct."
"I'm totally unappreciated in my time."
The figure is part of a set of exclusive pieces that Mattel is releasing for this year's San Diego Comic-Con. As the physical event got cancelled due to COVID-19, the sale for these pieces have moved online instead. You can pre-order yours now before July 2020!