LEGO has just recently released their miniature replica of the 2019 Harley-Davidson Fat Boy, which bears a striking resemblance to the original model, with 1,023 pieces for you to bring the motorcycle to life.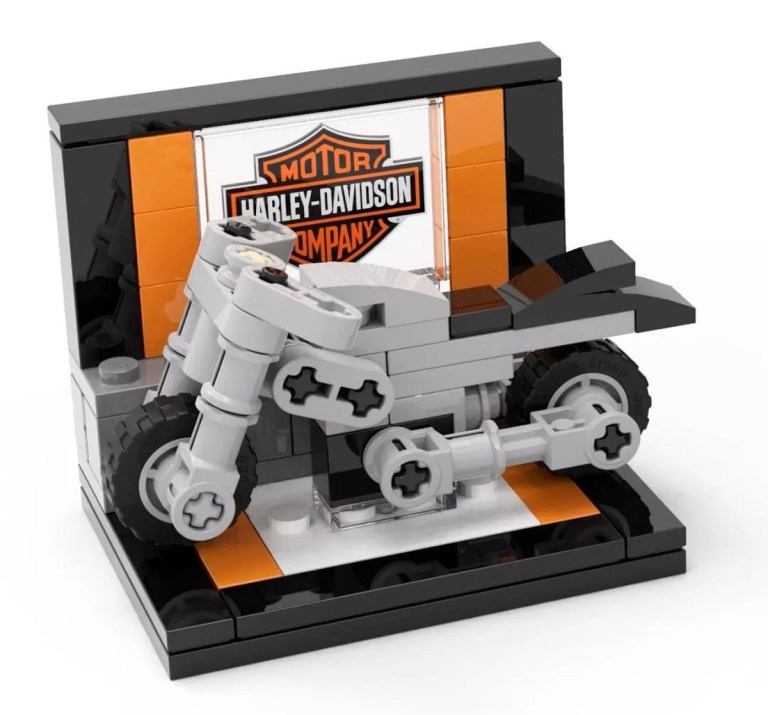 Not long after, German LEGO news site Promobricks has discovered that the Harley-Davidson Mini Motorcycle has made a sneak appearance at an event in Dresden, Germany.
A parts list, with element identification numbers, has also been released, which makes it easier for those who wish to bricklink the parts needed. The mini-model will also come with no printed pieces, making it easy to recreate with existing parts.

This mini-model is the same one that is slated to make an appearance at a make-and-take event at LEGO brand stores in August.
While some lucky German fans were able to get their hands on it early, others will have to wait till August for additional parts like the sticker sheet to embellish your mini-model with.