Southeast Asian e-Commerce group Lazada announced on Thursday that it is launching a series of products and services, dubbed "Super-Solutions" that aims to accelerate the growth of brands and sellers using its platform, by transforming them into "Super eBusinesses".
These offerings are meant to help resolve pain points that Lazada has identified its brands and sellers are facing by tackling issues related to branding, marketing, and sales. According to Jing Yin, President of Lazada Group, some of the pain points merchants currently face includes low visibility and difficulty in tracking their return of investments.
There will also be an improved business dashboard to offer near real-time insights to a seller, so as to help them make faster and better decisions to sell their products more efficiently.
A series of 'Super' campaigns will also be launched where LazMall brands and sellers can choose to participate to help boost their brand image and better engage with their customers. Merchants can also now customise their storefront to better reflect their brand and differentiate themselves from the rest on the e-commerce site.
With these changes Jing hopes that Lazada will be able to provide young and hopeful entrepreneurs with the necessary tools to up-scale their businesses.
"Lazada will always be young. We want to keep engaging young sellers," he added.
Aside from all that, Lazada is also releasing a series of new features in hopes of better capturing the millennials, such as the in-app live streaming which will be used for the upcoming Lazada Super Party featuring Dua Lipa, a news feed to help push updates and new content to help retain followers, and in-app consumer games to increase engagement and retention of consumers.
"Since the launch of LazMall in 2018, we have seen tremendous growth among our key pioneer brand partners. We want to extend the benefits of LazMall to even more brands and sellers to elevate their eCommerce operations," said Jing. "We want to incubate them so they can grow alongside us and become sustainable and successful eBusinesses."
https://www.facebook.com/GeekCulture/videos/387693942070881/
To celebrate their 7th birthday, Lazada is releasing a number of sales and promotions, such as the Surprise Boxes. Another fun promotion Lazada has introduced is LazGame, which is a collection of three in-app games for Lazada consumers to win cupcakes that can be used to exchange for vouchers.
The three games available are Popping Balloons, Birthday Blast, and Fruit Slash, and are all fairly simple to play.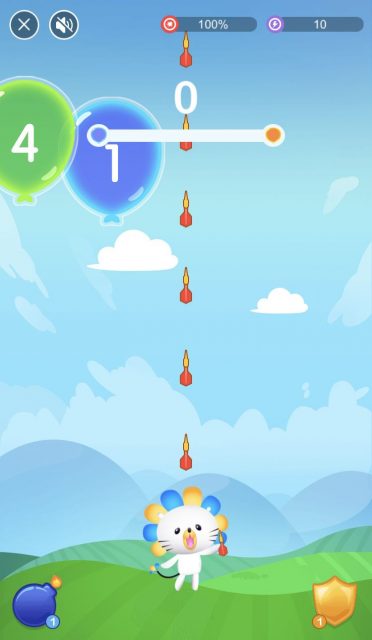 With Popping Balloons, you are shooting out a constant stream of bullets and your aim is to pop every balloon you see on the screen, making sure not to let any touch you. Some of the balloons might fall to the ground but just wait for it to bounce high enough before going underneath it to fire your bullets.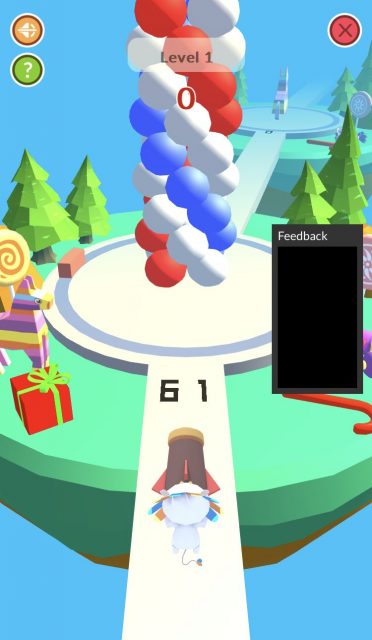 For Birthday Blast, you just have to blast the tower in front of you without touching any of the blocks rotating around the tower. Though you do get extra points if you are brave enough to shoot close to the blocks.
Lastly, Fruit Slash is a little similar to the mobile game Fruit Ninja where you slice and dice fruits, only this time the fruits are spinning at the top of the screen and you have to make sure you do not miss any of your shots.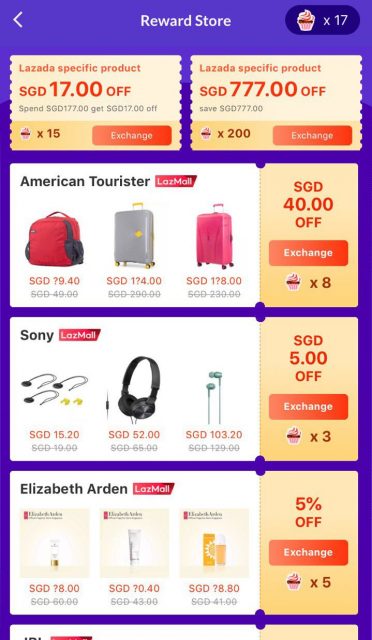 Each game will give you a maximum of three cupcakes and while it might be tempting to spend the whole day playing the games, especially with S$777 voucher you can redeem with 200 cupcakes, the app only gives you 5 hearts to start with. Playing a game consumes a heart and it takes an hour for the hearts to replenish.
The vouchers can only be used on March 27, which is when Lazada's 7th Birthday promotions will start.