This year's Game Developers' Conference unveiled Google's new game streaming service, simply dubbed Stadia.
By this point, many questions have been raised about the feasibility and strength of the streaming service, pricing, what games we'd expect, among others. However, the Stadia team were rather… quiet on many of these questions, leaving many eyebrows still raised about the new platform.
Kotaku's Jason Schreier and Maddy Myers sat down with one of the heads of Stadia, Phil Harrison, for their site's podcast, Kotaku Splitscreen, picking his brain about some of the questions that were left unanswered at Google's presentation, hopefully shedding more light on the ins and outs of Stadia.
And the short of it? "We'll talk about it in the summer".
In the 20-odd minutes that Harrison spoke with the Kotaku team, we learnt that he and his team are still very much on the hush about how Stadia's business model – perhaps the biggest question mark since its announcement – would be like. When prompted about whether players would have to pay full price for AAA titles such as Assassin's Creed Odyssey (which was heavily featured during the presentation), Harrison said this:
"We chose [GDC 2019] very carefully as the announce point for Stadia, because we wanted to share our technology and our platform vision, with the most important starting point in our journey which is the game developers. ["In other words", pre-empts Schrier] I'm not going to talk about it today. We'll talk in great detail about [pricing] in the summer".
Curious.
Harrison deflected the question once more to "the summer" when asked about what Stadia is doing differently from its competitors, Microsoft xCloud and Sony's PlayStation Now.
"We would love to say that we have absolutely everybody in the world on our platform, but that wouldn't be true. But we will work hard to make that as close to being true as we can. and I think let's have that conversation again in the summer."
However, Harrison didn't deflect everything that was thrown at him; he was happy to divulge the process behind the first-party studio partnership which is spearheaded by new Google VP Jade Raymond.
"The team has done an amazing job working with the partners all around the world", said Harrison with regards to the first-party studio partnering. "We are really delighted with the level of support that we have from the industry. I think a really strong statement of intent from us [was] the very first thing we tested was Assassin's Creed Odyssey from Ubisoft… it was completely, ground-up, written for Stadia."
Harrison also mentioned that "first-party games will be exclusive to Stadia", and that Chromecast with the Stadia Controller is currently the optimal way to play games on Stadia at launch.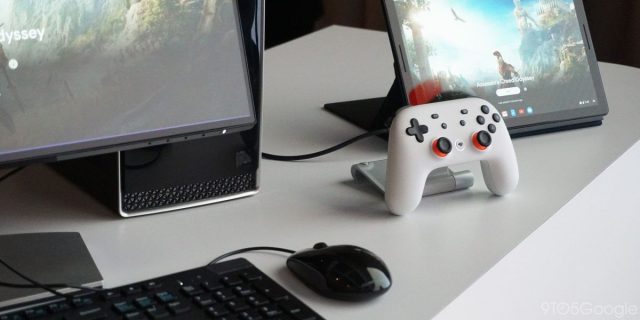 He also shared the process behind the naming convention. Stadia, naturally, is the plural form for the stadium. The idea behind Stadia is not just competition that stems from games, but also "entertainment".
"So you go to a stadium to see a great soccer team play. But you can go to that same stadium A week later and see Beyonce or U2 or whoever, as the biggest artists in the world. And this idea that stadiums are places where you play, but also where you watch, where you can either be a participant, or you can be a viewer and this idea of this multidimensionality. Interesting. It really fitted our product truth so well, this idea of these two worlds of watching games and playing games converging." 
But when asked about Stadia being the "Netflix of gaming", where players can subscribe to the service at a flat monthly rate and download as much as they want, as opposed to buying games individually for different prices?
Yup, you guessed it.
You can listen to the full podcast here.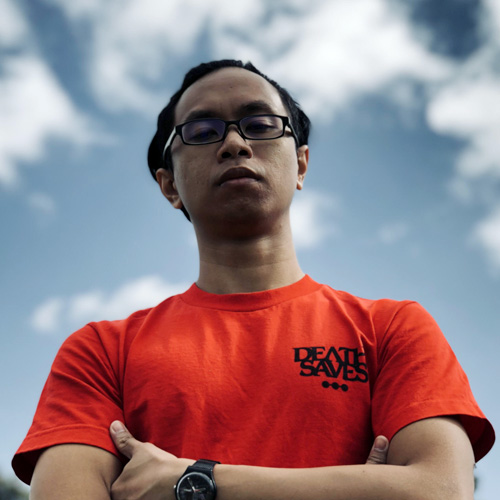 Marion has a serious RPG addiction. Sometimes it bleeds into real life; he forgets to sleep because he thinks he has a Witcher's body clock. Forgive him in advance if he suddenly blurts out terms such as "Mind Flayer" and "Magic Missile", because never once does he stop thinking about his next Dungeons & Dragons game.
---

Drop a Facebook comment below!
---