It looks like the Kingsman franchise is turning into a trilogy.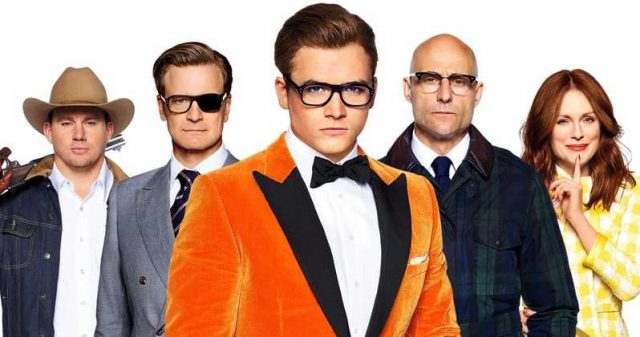 Writer-director Matthew Vaughn is returning to helm the third instalment of the Kingsman series. Who else would take on the role than the person who not only gave us the previous Kingsman but also Kickass and X-Men: Days of Future Past? (We can forget that he was also a producer on 2015's Fantastic Four.)
When we last saw Gary "Eggsy" Unwin (Taron Egerton), the Kingsman organisation is in shambles, Eggsy got married, and Channing Tatum, who plays an agent named Tequila, decided to join Kingsman. With Eggsy's story all wrapped up in a happy ending, we're not sure where the story is going to go for the third Kingsman, but it's very likely we'll see Eggsy again in his sharp suit and his thick-rimmed glasses. Other stars like Colin Firth and Mark Strong will probably make a comeback as well.
Kingsman is expected to premiere on November 8, 2019. There's not much information made public yet, but there's sure to be more in the upcoming months. In the meantime, we're going to watch that iconic church scene over and over again.
Dea wishes she could play the latest Tomb Raider or Uncharted, but she can't, so instead she reads and watches other people play. On her down time, you can probably find her re-reading Captain Marvel. The Carol Danvers one.