Condominium owners can get a tad rowdy these days. If they are not belligerently shouting at security guards who were hired to protect the compound, some can be found tossing out 50-inch TVs out of their 10th floor unit, to the pool below.
But the challenge is not in chucking a pristine, full high definition or ultra high definition 4K TV out your apartment, but in getting a large enough display out of the store, into a truck, into your estate, on the lift and into your home.
If you live in a house, sliding a TV through the sliding doors is simple, but not so if you live in one of the new ever-shrinking condominiums or HDB flats. But since TV companies are churning out bigger and better TV screens, the question on our minds was, how big is too big? A 65-inch TV will fit for sure, but would a display bigger than a 65-inch actually make sense? What about an 80 or 85-inch?
And it's actually harder said than done. Unless your wife says otherwise because as every guy knows, the biggest challenge about buying a big-screen TV is not the budget, the size of your lift or the dimensions of your door – it's getting the green light from your CFO to make this jump into 4K glory.
Alas, we cannot help you get an off-pass for that premium television set, but believe it or not, it's actually a snap to get a 75-inch TV in your HDB flat.
With prices starting from S$3,000, 75-inch televisions are no longer the premium, high-end devices of yesterday. In fact, the use of bezel-free frames, as well as the use of thin LCD or OLED displays mean that large size TVs have gotten a whole lot smaller.
Stop scratching your head. It's the same way how laptop makers can fit a 15-inch display into a chassis of a 13-inch laptop, as the 13-inch chassis used to come with a bezel or frame around the display. With advancements in screen technology that are now able to produce bezel-free displays, those frames are a thing of the past and it's the same with TVs.
But the one thing that hasn't changed is the viewing distance between us and the TV. The bigger the TV, the further back you have to sit, to be able to fully enjoy the full scale of the screen. And that has always been the rule of thumb, until 4K ultra high definition displays entered the market.
Because of the higher resolution, viewers are able to sit closer to the screen, which means that the traditional viewing distance has also been shortened. Ironically, it also means that because you can sit closer to a 4K display, you don't necessarily need a large TV to fill your field of view, but that's besides the point.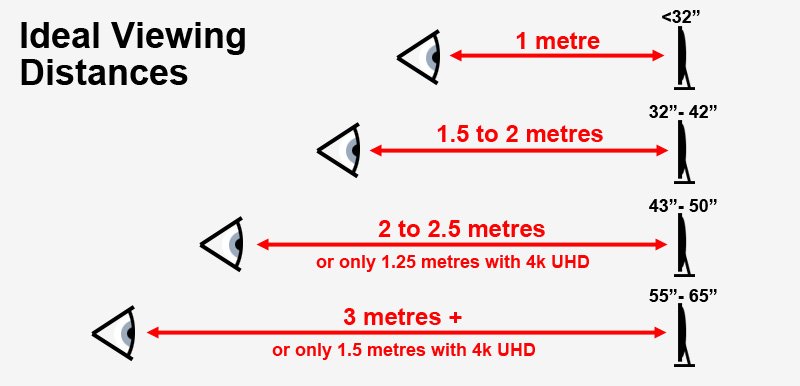 This means that most homes, including HDB 4-room units will have the 1.5m available to accomodate a TV of up to 65-inches. Pull back that couch a little more and suddenly, playing Death Stranding on your PlayStation 4, channeled to a 75-inch 4K display, doesn't seem as outlandish as the game itself.
Naturally, there are a few things to consider when bringing a large TV home.
#1. The Lift
If you happen to live in an older flat that doesn't have a lift on your floor, you can forget about getting a large TV to your door – the stairwells aren't built for a 75-inch TV to pass through. If you have a lift, the safest way to gauge physical space, to fit a TV in the lift, is by checking the physical dimensions of the TV. If your lift is big enough, you will then need a team of skillful deliverymen to move the TV.
#2. Delivery Team
This makes all the difference. Some shops use their own delivery teams, who handle general deliveries. But if you buy direct from the brands, such as Samsung, LG or Sony, they make use of their own teams, who have the knowledge in making complex deliveries, including removing the TV from the box at the lift lobby, and moving the TV sans box into the lift, and into your home.
That said, the Samsung team who delivered this 75-inch TV even said that they have delivered 85-inch TVs to some new HDB homes, as newer HDB blocks have larger lifts. Yes, the team had to remove the TV from the box, but once the TV fits into the lift, everything else falls neatly into place.
And this is important because regular delivery folks who don't deliver TVs for a living won't be equipped with the knowledge to move some giant display into your living room.
Here's the journey this 75-inch Samsung TV took, from the truck to my void deck, into the lift, into my home and into the bedroom.
Yes, bedroom.
Is it oversized? Yes. Does it look amazing? Definitely. Should you? That's up to you. Would we?
In a heartbeat.
From playing games on the Nintendo Switch with my daughters, to watching the latest 4K shows on Netflix and Amazon Prime, and now, Apple TV+ content, high definition content should be treated and viewed as such. With over 2m in distance between the TV and the start of the bed, the TV is not big enough to fill out a wall in the bedroom, but the underlying display is nothing short of amazing. The light from the TV is bright enough to fill the room, and it's like having a cinema in your room.
And who wouldn't want that?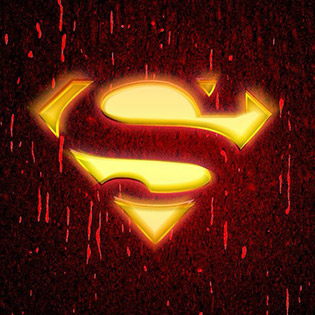 Hsals needs more space in his house, and more money in his bank account to pay for all the toys, collectibles and other geek related items that companies are churning out. Free-time? Girlfriend? Who's got time for those?
---

Drop a Facebook comment below!