It was not so long ago that getting hold of a PlayStation 5 console was one of the hardest things to get. The same can also be said about the latest graphics card, where the lack of supply was exacerbated by the cryptocurrency rush.
Fast forward to 2023, and supplies have stabilised, as tech manufacturing has accelerated and improved production and brought things back to normal, though it was an experience that left global chip maker Intel with a fire in its belly. Having announced its integrated device manufacturing (IDM) 2.0 vision in 2021, the company, which makes the bulk of processors for PC computers, is starting to see several initiatives come together somewhere closer to Asia, in Malaysia, where Intel has had a long history in the country, as Malaysia marked its first offshore site opening back in 1972.
This has contributed to Malaysia becoming the sixth largest exporter of semiconductors globally, with Intel contributing a significant 20 per cent to the country's electrical and electronic exports.
Both of Intel's Malaysian facilities in Penang and Kulim are involved in two aspects of the production line – assembling various components into the final product (or, officially known as packaging) and testing (ensuring all the components produced by Intel meet the standards and specifications for their customers).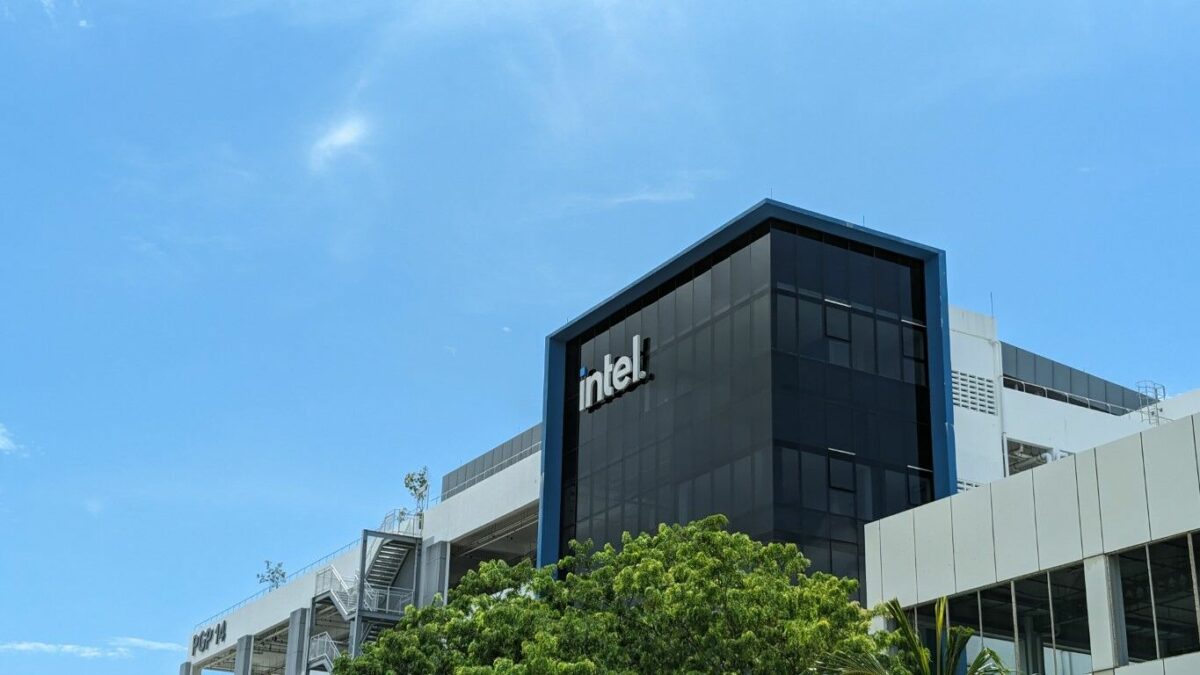 In a recent press trip to PG16 and KM1 Intel facilities in Penang and Kulim, the American chip maker showcased its expansion efforts in the west Malaysian states, where it currently employs 15,000 staff in the country, with 6,000 based at its chip design centre.
The bigger game plan for Intel in its expansion push is to take a bite out of the foundry business which is dominated by Asian chip giants, among them Taiwan Semiconductor Manufacturing Company (TSMC), Samsung, and GlobalFoundries. Traditionally, Intel had preferred to focus on its core competency, which is designing integrated circuits (ICs) and manufacturing its own products, but in recent years, it's opened doors to other chip designers to manufacture ICs and achieve economies of scale by producing ICs for multiple customers.
With its sights set on becoming the second largest foundry by sales in 2029, Intel's lofty goals are quite some distance away – its current foundry sales hit US$768 million in 2022, trailing behind Samsung Electronic's US$20.8 billion achievement in the same year.
In Malaysia, Intel's manufacturing will soon be boosted by the addition of two new facilities, growing to 2 million square feet of built-up manufacturing space, that will augment its current processor assembly and test capabilities. In fact, one of the newest facilities that Intel has in place was set up in 2021 during the pandemic, with the conversion of existing office space to sort and prep chips for the next step in production.
The facility is now fully operational, complete with automation to aid efficiency and achieve scale, and was one of the key aspects of the media tour that Intel presented.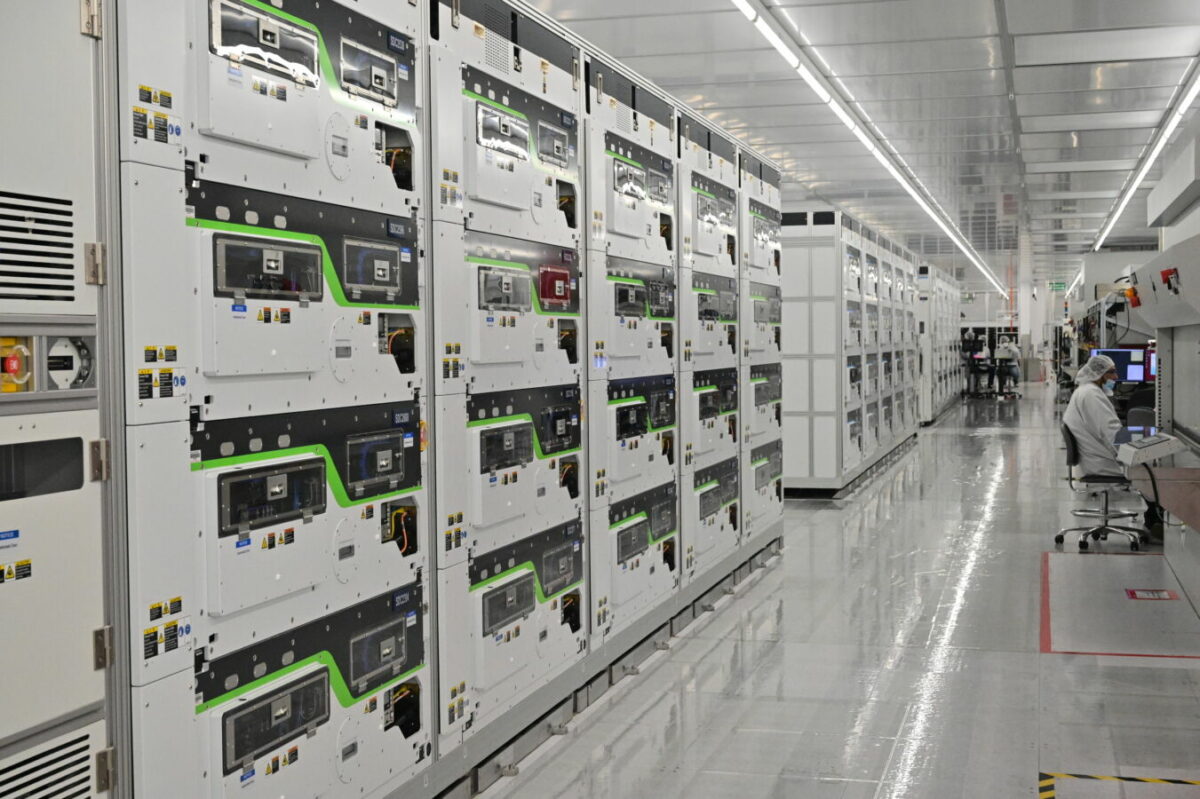 At the heart of the newest facility, these massive cells seen above are stacked upon each other, and each has the combined length and height of a small truck, measuring in at about 7.62 meters long and 2.8 meters in height. Officially termed as a sort module, each cell can sort and test thousands of chips daily, and check for defects and measure performance. The facility runs around the clock to allow Intel to gain maximum utility.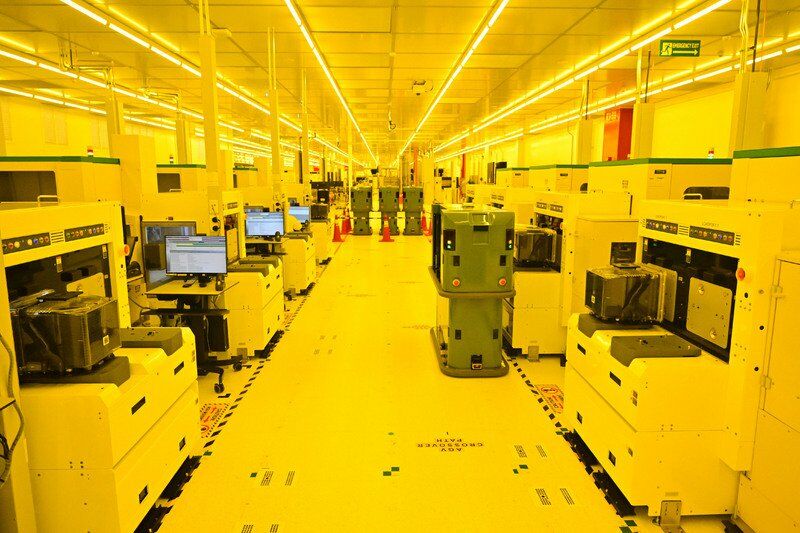 At the same locale, all test chips are ferried around the facility automatically with a robot that ships, loads, and unloads into the sort modules above. We've seen such robots of a similar nature used by Amazon in the past and they emit a constant, friendly jingle to announce their arrival down the path as opposed to an angry horn.
In fact, having to traverse around the facility requires us to be cautious and not bump into any of these robots as they go about their business.
With a presence in 10 locations globally, the Penang facility is growing its capabilities steadily as Intel spreads its bets with facilities in China, Costa Rica, and Vietnam, combined with its wafer fabrication plants in the United States, China, Israel, and Ireland.
Steve Long, corporate vice president of sales and marketing for Asia Pacific and Japan at Intel, noted that the company's wide footprint in global production will be key in attracting customers for manufacturing and packaging services, "There is one company today that has the breath of resiliency and breadth of global presence already – That is Intel."
We'll check back at the end of this decade if Intel is able to achieve the lofty goals it has set for itself. Stay tuned.
Gerald currently straddles between his love of video games and board gaming. There's nothing that interests him more than trying out the newest and fanciest gadget in town as well. He dreams of publishing a board game sometime in the future!