Indie games are definitely their money's worth, with many instant classics and slow burns coming out in recent years. Good news for indie fans, as the definitive indie convention, LudoNarraCon, will be making a return on 24 -27 April on Steam.
The best part is that, like its previous installment, the con will be free on entry, so rope in some friends who are keen on playing some cool new indies.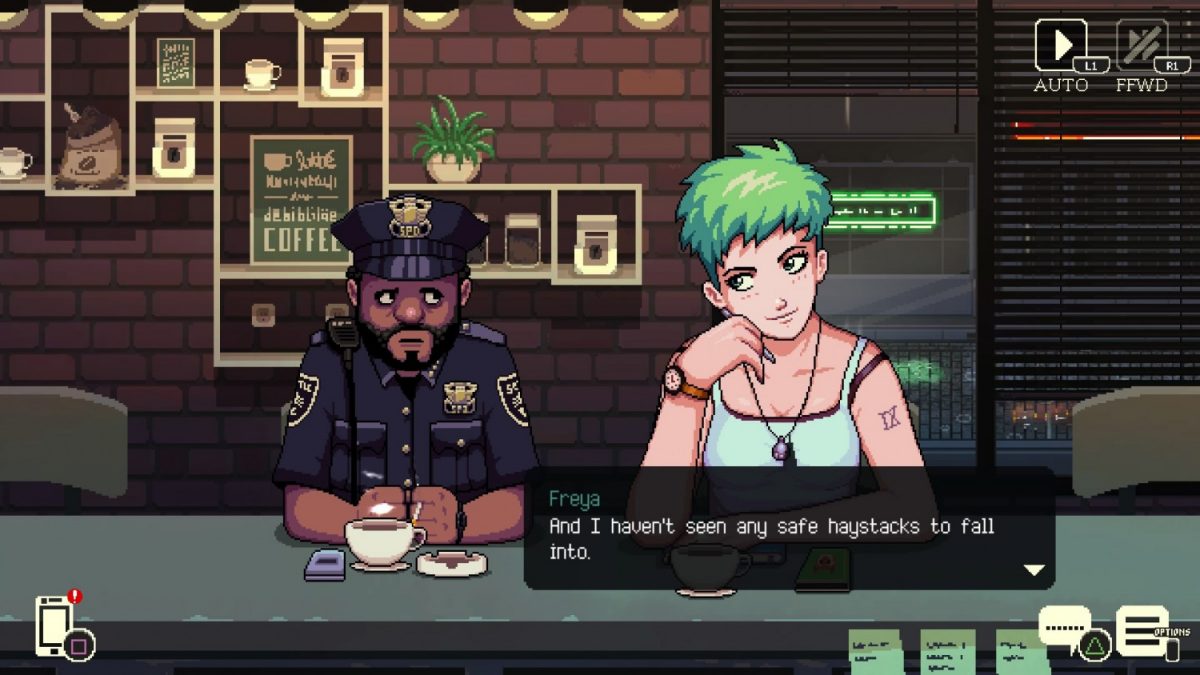 LudoNarraCon 2020 will feature over 40 exhibiting games under the label Fellow Traveller. The devs of each game will be streaming "behind the scenes content" on their respective Steam store pages, and may even provide playable game demos, which will be available during the event itself. Additionally, a series of panel discussions will be streamed on the central "theatre" stream.
And if that's not all, the con will be host to a special sale for over 50 indies, which will no doubt appeal to those looking to score quality games for a steal.
Oh, and if you're keen on which devs and their games will be present, here's a list of them:
An Airport for Aliens Currently Run by Dogs – Strange Scaffold
Backbone – Eggnut / Raw Fury
Beholder 2 – Alawar
Best Friend Forever – Starcolt
Beyond the Veil – Sun's Shadow Studios
Coda – GoodbyeWorld Games
Coffee Talk – Toge Productions
Curious Expeditions 2 – Maschinen-Mensch
Do Not Feed the Monkeys – Alawar
Frog Detective 2 – Grace Bruxner, Thomas Bowker
Garden Story – Picogram / Rose City Games
Lost Words: Beyond the Page – Sketchbook Games
N1RV Ann-A – Yrsbd / Sukeban Games
Nowhere Prophet – Sharkbomb Studios / No More Robots
Over the Alps – Stace Studios
Ring of Fire – Far Few Giants
Roki – Polygon Treehouse
Still There – Iceberg Interactive
Sunless Skies – Failbetter Games
The Flower Collectors – Mipumi Games
Wide Ocean Big Jacket – Turnfellow
Boyfriend Dungeon – Kitfox Games
Chinatown Detective Agency – General Interactive Co.
Eliza – Zachtronics
Genesis Noir – Feral Cat Den / Fellow Traveller
Heaven's Vault – inkle
Hypnospace Outlaw – Tendershoot / No More Robots
In Other Waters – Jump Over The Age / Fellow Traveller
Mutazione – Die Gute Fabrik / Akapura Games
Neo Cab – Chance Agency / Fellow Traveller
Not Tonight – Panic Barn / No More Robots
Paradise Killer – Kaizen Game Works / Fellow Traveller
She Dreams Elsewhere – Studio Zevere
Solace State – Vivid Foundry
Sometimes Always Monsters – Vagabond Dog / Devolver
Suzerain – Torpor Games / Fellow Traveller
Tangle Tower – SFB Games
Telling Lies – Drowning a Mermaid Productions / Annapurna Interactive
The Church in the Darkness – Paranoid Productions / Fellow Traveller
Wayward Strand – Ghost Pattern
Welcome to Elk – Triple Topping
Yes, Your Grace – Brave At Night / No More Robots
Those interested in attending LudoNarraCon 2020 can sign up at the con's official page. Remember, entry is free!