Virtual reality (VR) has been increasing in popularity as technology continues to evolve, with its presence easily found across the sectors of entertainment, education, and business. But there's still plenty of unexplored potential where it's concerned, and that's where HTC steps in to take business and consumer VR to the next level.
The company unveiled two new headsets during its first virtual global conference titled ViveCon 2021, set to run from 11 to 12 May 2021. First on the list is the Vive Pro 2, which is the upgraded version of the original Vive Pro that offers a series of nifty improvements, including 5K resolution, a 120Hz refresh rate, and a 120-degree field of view. These changes are notably a step up from its predecessor's specifications of a 2880 x 1660 resolution, 90Hz refresh rate, and 110-degree field of view.
Additionally, a collaboration with NVIDIA and AMD further positions it as the world's first headset that leverages on Display Stream Compression (DSC), a lossless standard often seen in high-end monitors. That, coupled with the improved refresh rate, minimises the motion blur and meshed lines that one experiences during use, allowing for greater viewing comfort and immersion.
Physical comfort hasn't been left out of the equation as well. The Vive Pro 2 welcomes several ergonomic features, such as adjustable straps and interpupillary distance (IPD) – the distance between one's eyes – and balanced weight distribution, among other enhancements like 3D spatial audio and a swappable battery pack.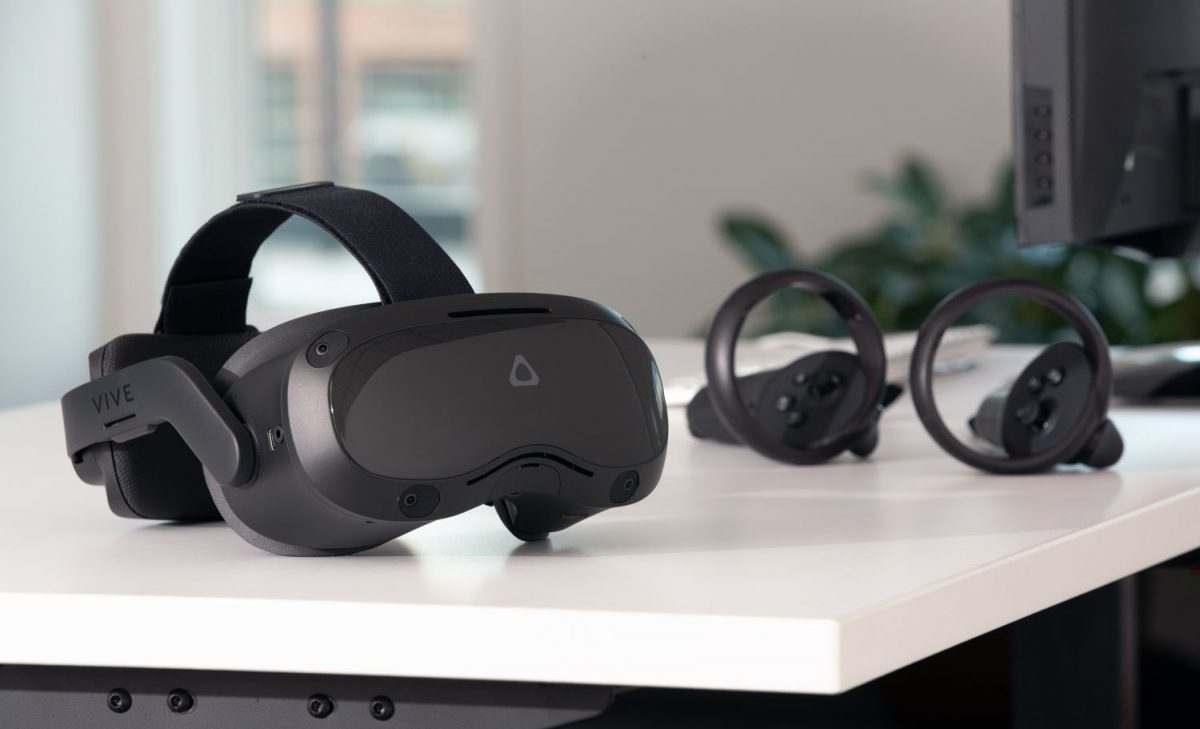 While the Vive Pro 2 is geared towards PC users, the Vive Focus 3 serves as a one-stop for all business-related VR matters. Powered by a Qualcomm Snapdragon XR2 chip, the headset ships with dual 2.5K displays for a combined 5K resolution, a 90Hz refresh rate, and an ultra-wide 120-degree field of view. Likewise, it also sees a handful of revamped ergonomics, including directional sound, a quick-charging magnetic battery, and an adjustable IPD.
The accompanying controllers, meanwhile, have been redesigned to be more lightweight, intuitive, and lasting, with a single charge lasting for around 15 hours. Hand tracking support is expected in the near future.
The headset-only version of the Vive Pro 2 will be retailing for S$1,299, with the full kit (comprising the Base Station 2.0 and Vive controllers) priced at S$2,199. As for the Focus 3, interested parties will have to fork out S$1,699. A local release date has yet to be announced for both products, but they are expected to land worldwide on 24 June and 3 June respectively.