In today's digital age, Wi-Fi has grown to become a household necessity and almost as important as the connectivity itself. While far from being on the top of Maslow's hierarchy of needs, it has certainly brought much convenience to everyone, allowing for an ease of access to all sorts of entertainment content. The hunt for the best Wi-Fi services, as such, never ceases, as users look to faster, more reliable, and intuitive options.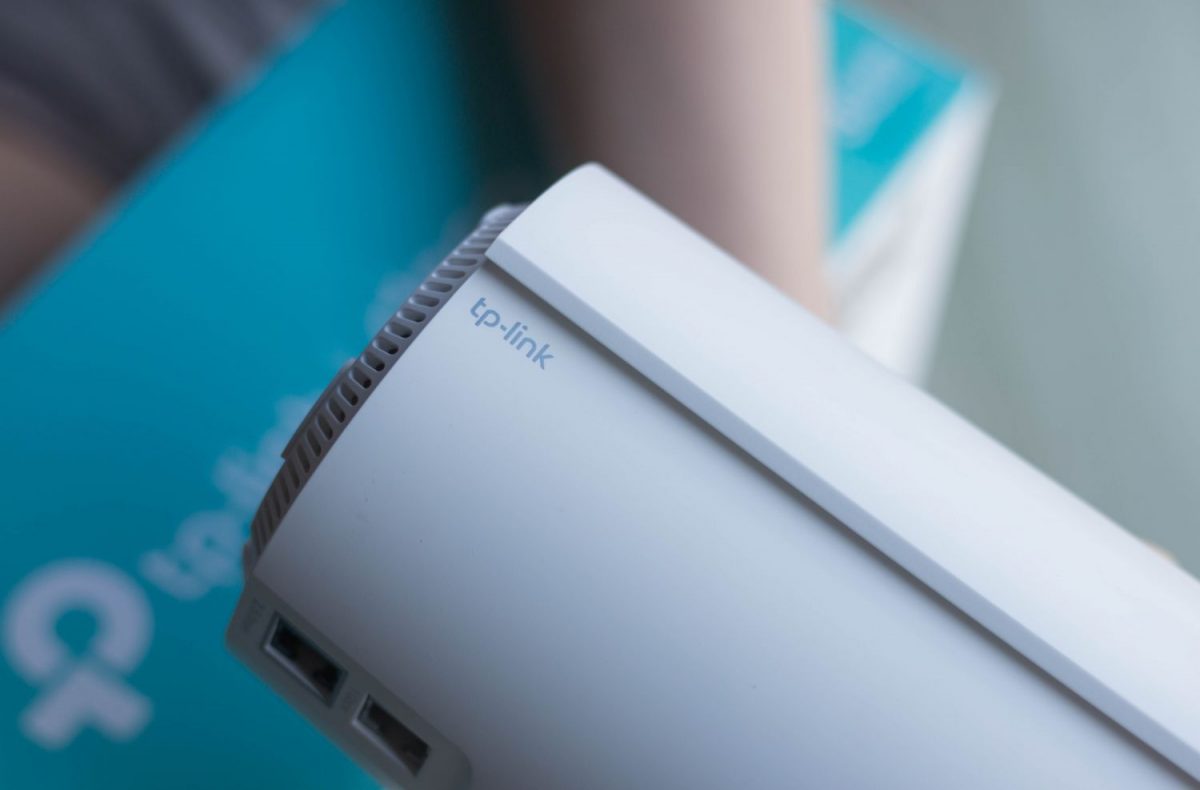 But the days of one-device-per-person households are no longer a standard, with the efficiency of the Internet of Things (IoT) ecosystem offering easy connectivity across multiple products, for a variety of uses and for multiple individuals in the home. As a result, an increased focus has been placed on addressing long-standing concerns like dead spots and traffic congestion, so that the user experience remains a pleasant one.
The TP-Link Deco X90 Mesh Wi-Fi 6 System is one such model designed to combat these areas, and it does a great job at resolving them – for the most part, at least. It excels best at range and network speeds, though its S$659 price tag, which comes with two mesh units, can be quite the splurge for some. At the most fundamental level, the device also serves as a satisfactory upgrade from its non-mesh counterparts.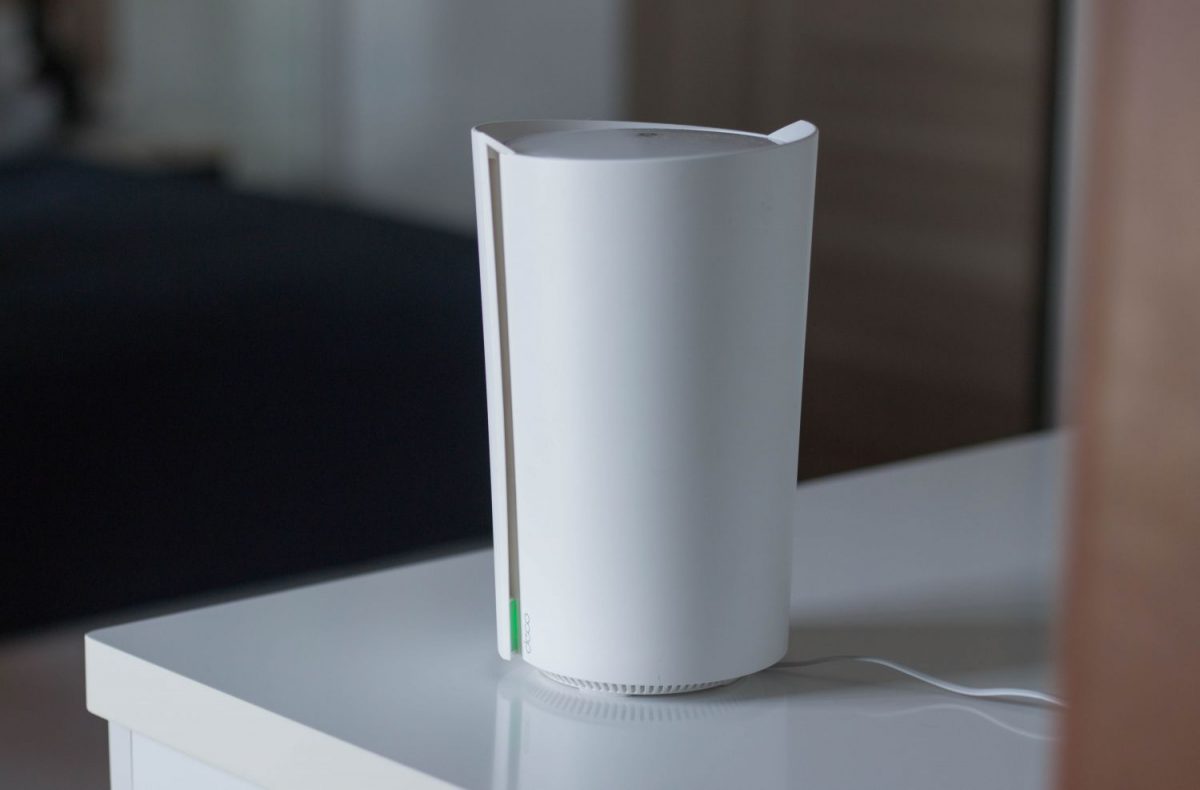 A tri-band system, the Deco X90 works in the same way as other mesh Wi-Fi products do. Unlike a singular router unit, mesh routers comprises two or more devices that work together to create a network, in which one acts as the main router, and the other as an extender to increase coverage. Unpacking the box yields a two-pack router that each features a white exterior, and a glass-encased top with the TP-Link logo on it.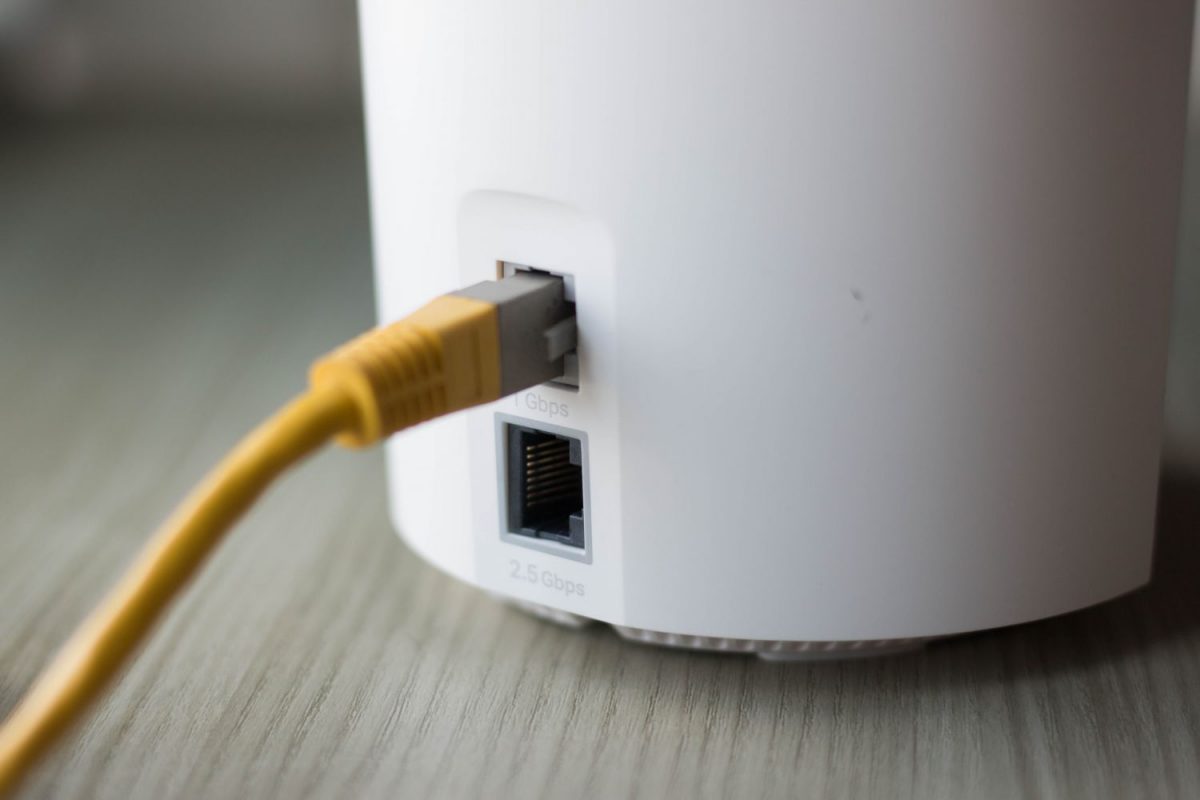 Measuring 130 by 123 by 210mm, the mesh system here is built fairly tall and hollow, which makes it more lightweight than one might expect of its size. The shell feels solid, and doesn't cave in under a series of hard knuckle raps. A status indicator sits on the bottom left corner, while the rear offers two Ethernet ports of 1Gbps and 2.5Gbps speed. Under the hood, TP-Link has included six high-gain and two smart array antennas as well, supposedly to carry a stronger, more stable Wi-Fi signal. The result is a no-frills, minimalist aesthetic that fits inconspicuously into a home or business setting.
The lack of a USB port, however, may prove a little inconvenient for some. Without it, users won't be to connect to external storage devices, such as a printer, NAS (short for Network Attached Storage), or hard drive – although that's not likely to be a dealbreaker.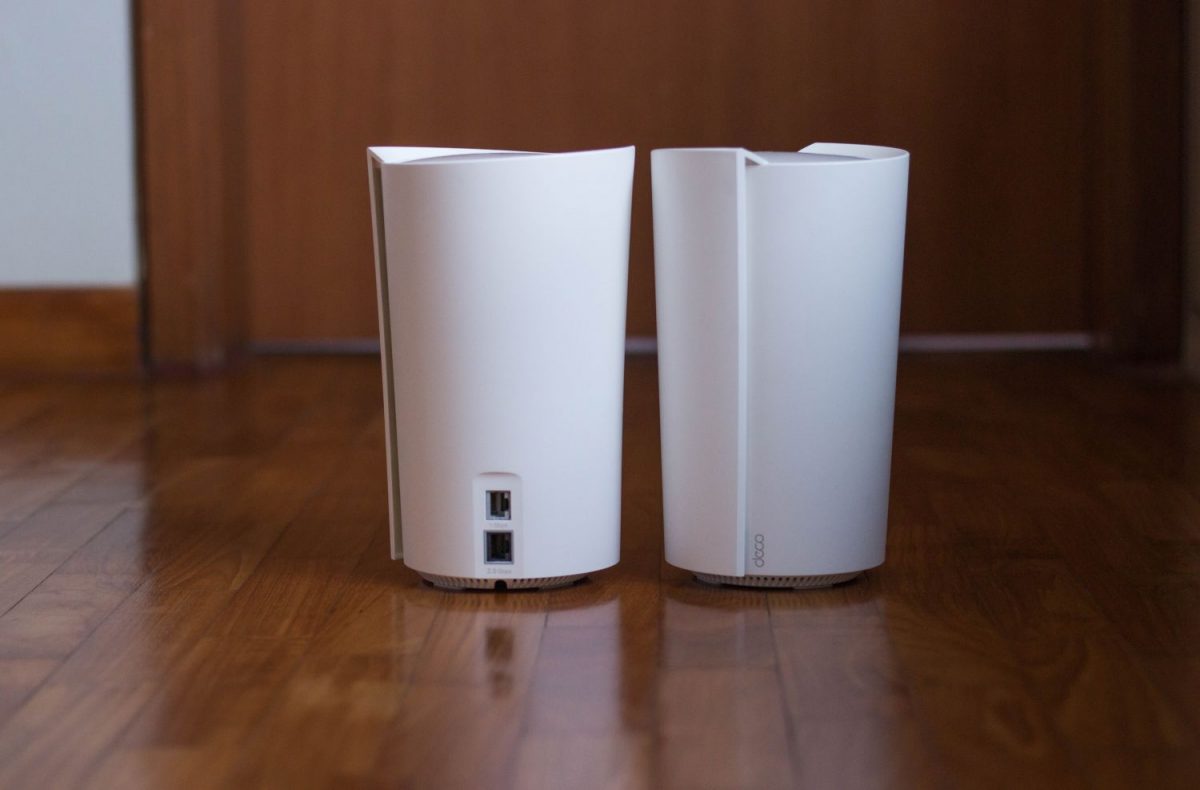 With the Deco X90, the master and slave units aren't designated, so both modules can function either as the main router or the satellite. Also included in the package is wired backhaul support, which puts the device as one of the few two-pack systems that deliver multi-gig wired backhaul on the market.
In true IOT fashion, the mesh router requires the Deco app to be set up. The process is simple enough, with the latter providing detailed, clear instructions for a user-friendly experience. It's worth noting, though, that there might be times where problems crop up: in the midst of setting up, the app failed to detect any connection from the Deco X90 review unit during a compulsory name-changing step, even after following the instructions to a tee and consulting the Q&A section. The issue was resolved through the cloning of certain information, but this is possibly more of a one-off than an accurate description of the whole process.
Once plugged in, its improvement over the previous Wi-Fi router is immediately evident. Prior to the Deco X90, the signal from the living room wouldn't be registered in the furthest bedroom, thus prompting the change to cellular data. This shortage of range is alleviated with TP-Link's model, where the signal remains strong enough for users to watch YouTube videos, play video games, and stream Netflix shows with ease in any part of the house. Occasionally, the Wi-Fi signal may drop to two bars in the rooms located at the farther end of the corridor, but it's more than competent and far-reaching for the most part. Dead zones have, as such, become less of an issue.
Where raw figures and statistics are concerned, there are some inconsistencies observed. Hooked up to the 1Gbps slot, the Deco X90 clocked a download and upload speed of 142.04 Mbps and 419.74 Mbps respectively on an Internet speed test website, alongside an average ping count of seven milliseconds. Compare this to the app on a Samsung S20, which registered a 246.7 Mbps download speed, 187.4 Mbps upload speed, and an eight millisecond ping in the same time and setting.
The reading changed again on an iPhone 8, sporting a 217.3 Mbps download speed, 21.9 Mbps upload speed, and eight millisecond ping count. It's all pretty bizarre, but the mesh device held up impressively well nonetheless, with the average ping for online multiplayer titles like Overwatch, Valorant, and Apex Legends ranging around five to 10 milliseconds, and videos boasting zero latency and buffer across various streaming services.
The smooth connectivity was not too shabby at all, considering how a total of 20 smartphones, tablets, and laptops were all being used simultaneously throughout the review period. TP-Link claims that the Deco X90 is capable of handling up to 200 devices, and while it wasn't quite possible to test that out in a home setup, the device is certainly more than well-equipped to deal with heavy data transmission and congestion. This is a result of the BSS Colouring and Beamforming technology, which purportedly strengthens and clears the signals on the two-pack router for maximum network efficiency.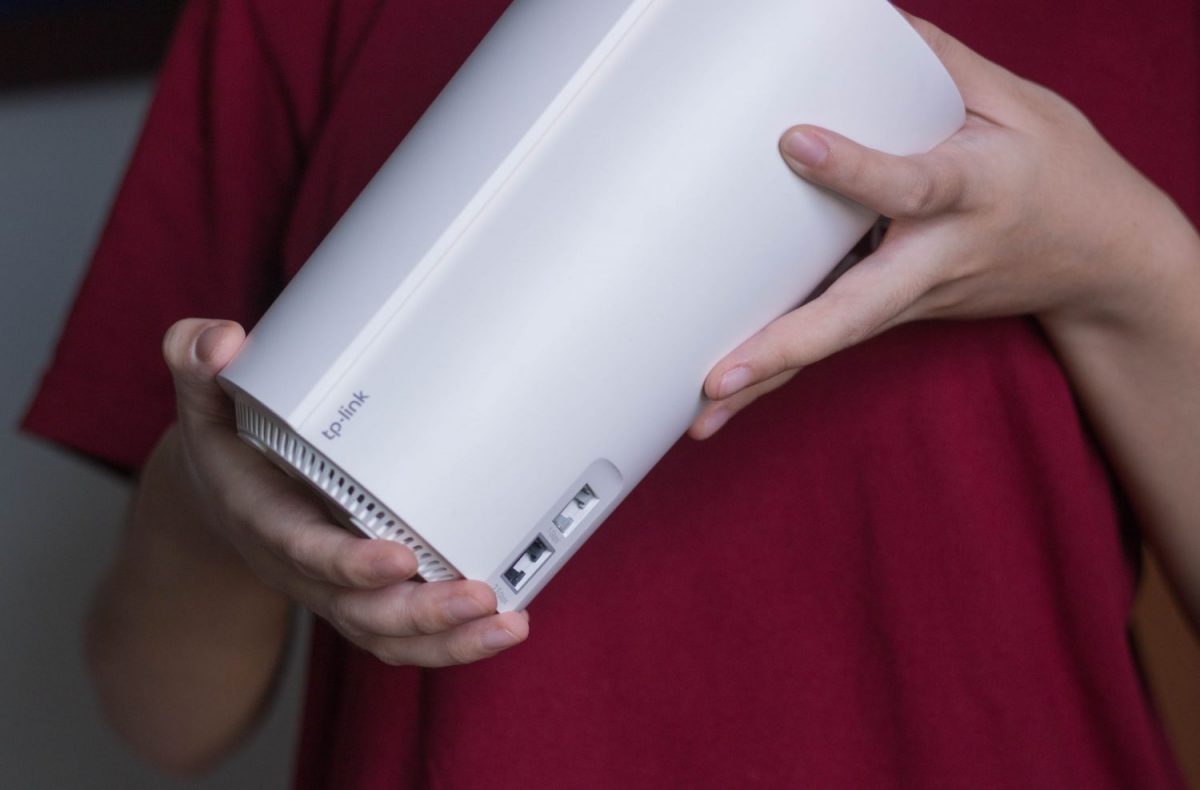 Wi-Fi 6 is also offered with the Deco X90, but its capabilities couldn't be tested due to the lack of support for the technology on all owned devices. It's a plus point for users, however, as Wi-Fi 6 is set to become the new, upgraded standard in the not-so-distant future.
TP-Link's Deco X90 Mesh Wi-Fi 6 System is good at what it does, particularly in the areas of range and network speeds. The device's ability to eliminate dead zones makes it an ideal pick for those who are more particular about far-reaching connectivity, especially in a household with dense, concentrated device usage. Barring the lack of port options and data inconsistencies, there's little to complain about here, with the overall experience proving to be a pleasant upgrade. But there's nothing really outstanding about the device either, which dulls some of the shine that follows its cutting-edge technology and efficiency.
Unless Wi-Fi coverage is a priority, the Deco X90 can be difficult to recommend, especially since there are better options for less than S$659.
GEEK REVIEW SCORE
Summary
The TP-Link Deco X90 is a top-notch performer that excels in range and network efficiency, but lacks that special X factor to justify its premium price tag.
Aesthetics -

8/10

Build Quality -

8.5/10

Performance -

9/10

Value -

7/10

Geek Satisfaction -

7.5/10