If you are in the USA and couldn't find Spider-Man: No Way Home on Netflix when it releases on 13 July, it is likely due to some convoluted business reasons since Sony doesn't have a streaming service of its own in the States. But there's always the way of the VPN if you need your Spider-Man: No Way Home fix.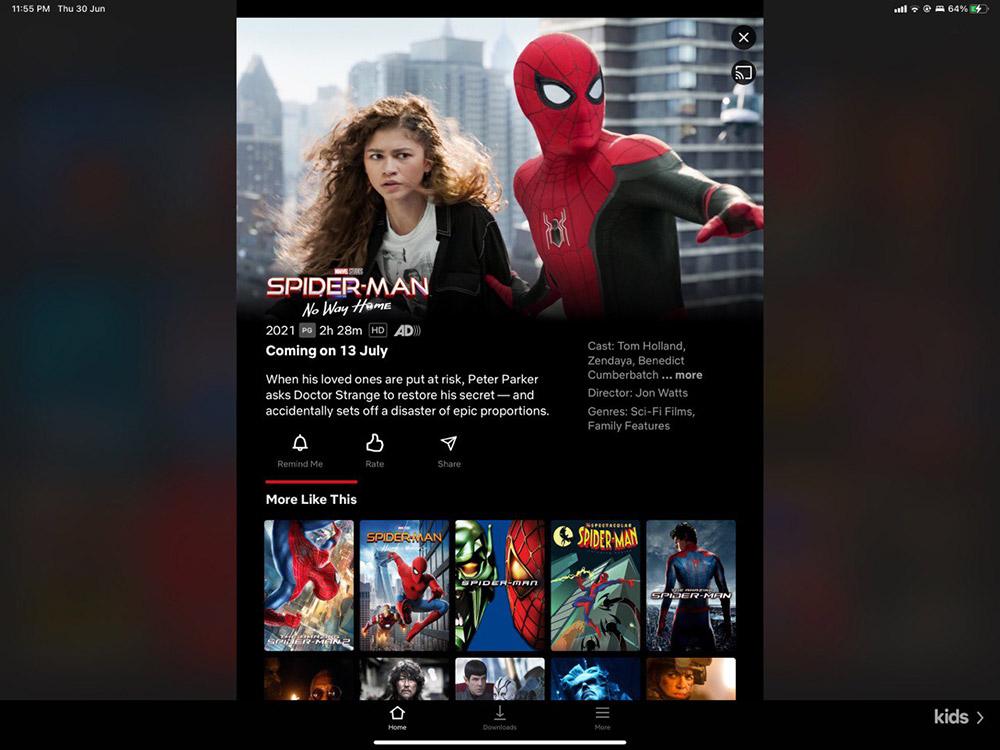 Just start up your preferred VPN service, switch your region to "Singapore" and voila, you'll be able to watch Spider-Man: No Way Home on your Netflix subscription starting from 13 July. Like many previous Sony Pictures films, the movie will likely be removed before being added back eventually sometime much later.
We're not sure how long Tom Holland's latest and, currently, final outing as the web-spinner will remain on Netflix after it streams on 13 July, so make sure you watch it as much as you want before it gets taken down subsequently.