Hideo Kojima's highly-anticipated PS4 exclusive Death Stranding is set to drop hot on November 8, 2019, which means the man's arrival on local shores one week later is nothing short of apt.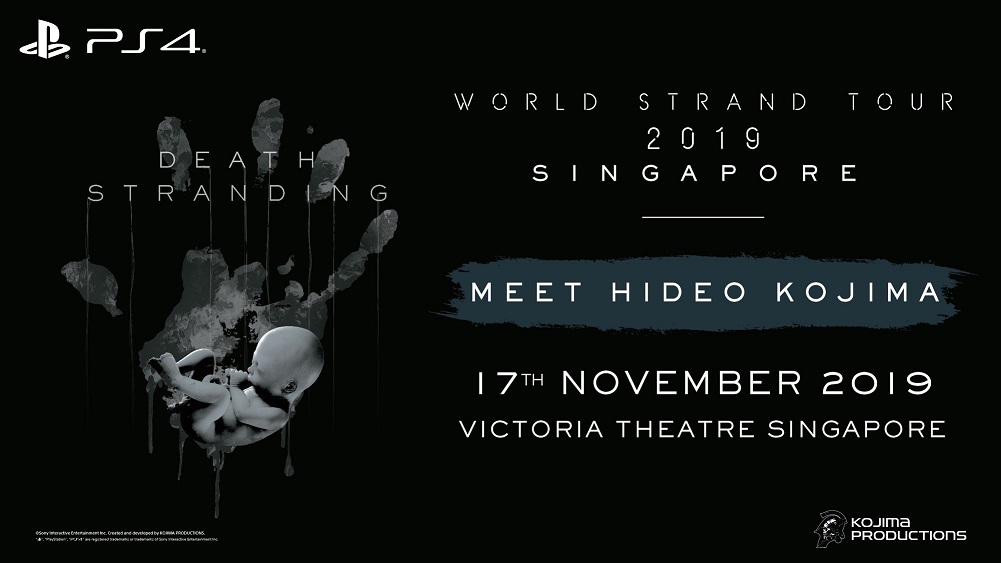 Following the previous announcement that a Death Stranding World Tour will be coming to Singapore, more details about the hyped event have surfaced. For one, it's been named the "World Strand Tour 2019", and sees the Singapore date fixed on November 17, 2019 at the Victoria Theatre.
Apart from Singapore, Hideo Kojima will also be bringing the tour to the following countries:
Paris (October 30)
London (November 1)
Berlin (November 3)
New York
San Francisco
Tokyo
Osaka
Taipei
Seoul
In Kojima we trust! As he heads for local territory, you should know what to do – grab those life-sized BB Pods statues, the Death Stranding PS4 Pro console, the game copy, or even just something for him to write on, and get the autograph.
Or a handprint, whatever works.