Fans of Vietnamese food will be happy to know that Australian-based Mrs Pho is opening another outlet at VivoCity Singapore.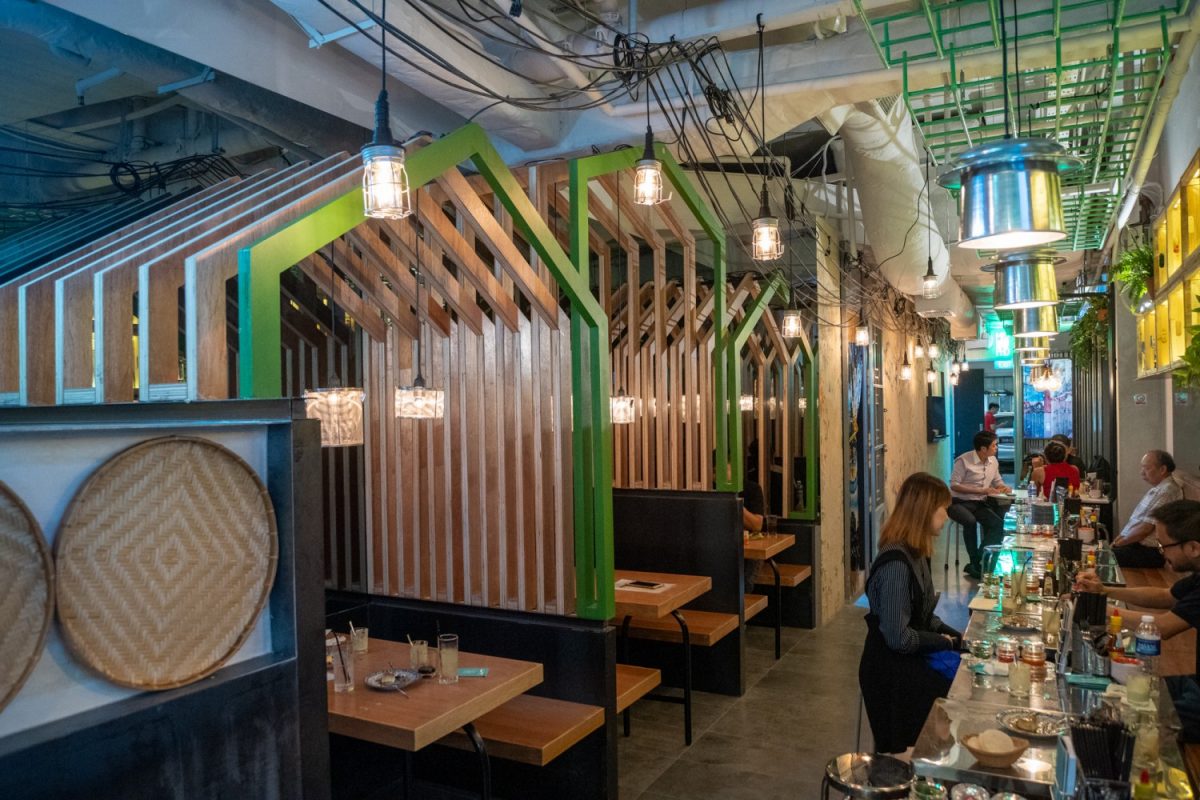 Wait, what? Mrs Pho originally started with humble beginnings in Singapore, serving rich and wholesome beef pho at Beach Road. Its name was derived as a tribute to the mother, grandmother and aunts of its founder, Hoang. These are the women who have selflessly fed their family out of love and whom he crowns the best cooks in his life.
The restaurant serves up homemade communal style Vietnamese classics derived from Hoang's family recipes. Like all family-run eateries, the owner wants to share his family recipes with the world, and experience the taste just like how his mother used to make them.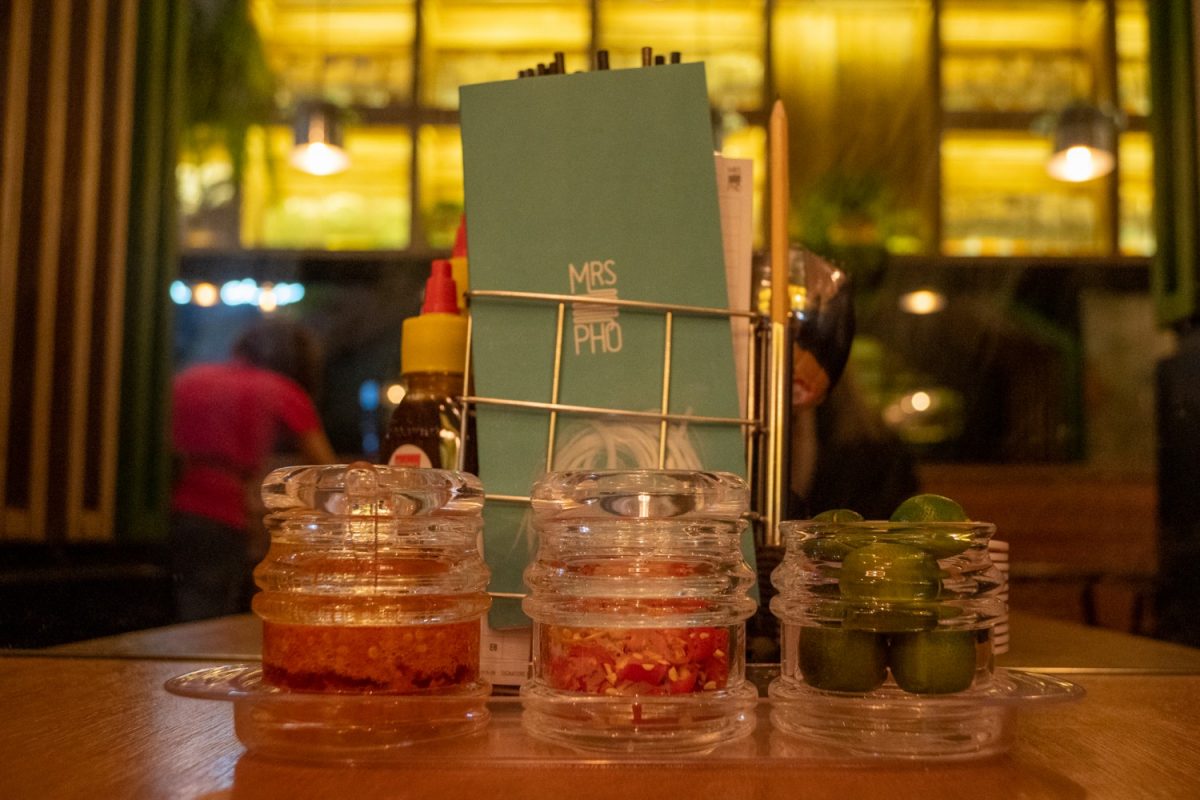 Vietnamese cuisine connoisseurs can look forward to dining on classic dishes such as Grilled Lemongrass Beef Sticks, Fresh Star Fruit and Beef Salad, along with their house-made Special Beef Combo Pho.
From the fixtures and furniture, to the cutlery and food, everything in Mrs Pho's newest outlet is proudly sourced from Vietnam, giving you an idea on the extent of authenticity Hoang wishes to achieve here.
The dining area, like the other outlet, is narrow and closely packed, resembling the alleyways and shophouses that can typically be found in Vietnam. The ambience of the restaurant is also cosy and dim, with its lanterns and bamboo beads that is reminiscent of a calm Vietnamese household, away from the bustling shopping mall that the outlet is housed in. The front mural was also done by a Vietnamese Graffiti artist.
While this is not its first outlet, two very special dishes will be unveiled exclusively at Mrs Pho's new VivoCity outlet. The first is Mamma's Chicken Ham, a starter plate of delectable slices of minced chicken that offers a burst of black pepper with every bite. Naturally, this goes well with their new hearty Moc noodle soup.
For those who have not truly tried Vietnamese cuisine before, please know that it is definitely varied, and not simply limited to pho, wraps and spring rolls. And this is something that Mrs Pho tries to show with the variety of food options. For the uninitiated, there are the usual starters such as Spring Rolls (S$6.90) and Mamma's Meatballs (S$6.50), which are definitely must-haves.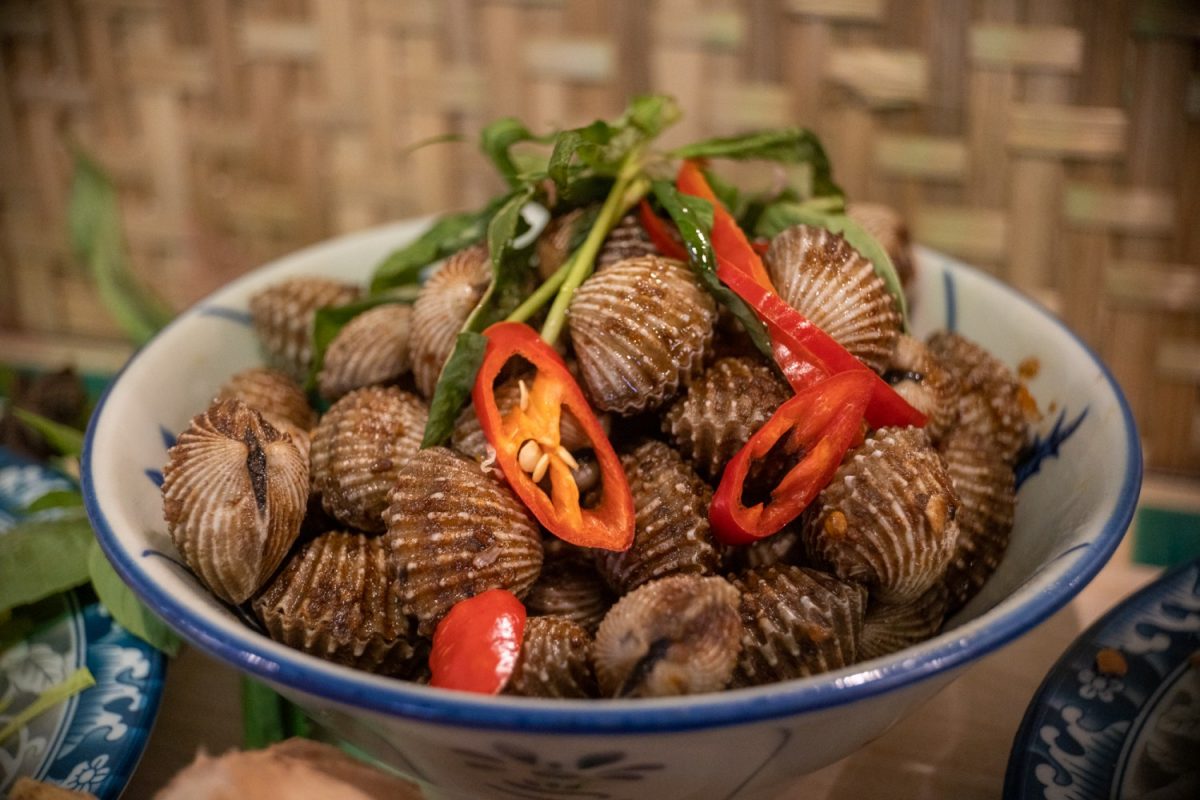 Those who crave something a little closer to the sea can have a go at Mrs Pho Cockles (S$7.50), which are succulent cockles tossed in aromatic garlic and pork lard, giving it a nice and robust flavour while having a nice kick of heat from the dried chilli. On the other hand, the Fresh Star fruit and Beef Salad is light and refreshing, presenting tender slices of beef paired with prawn crackers and the zesty fruit – this is definitely one of Mrs Pho's signature dishes.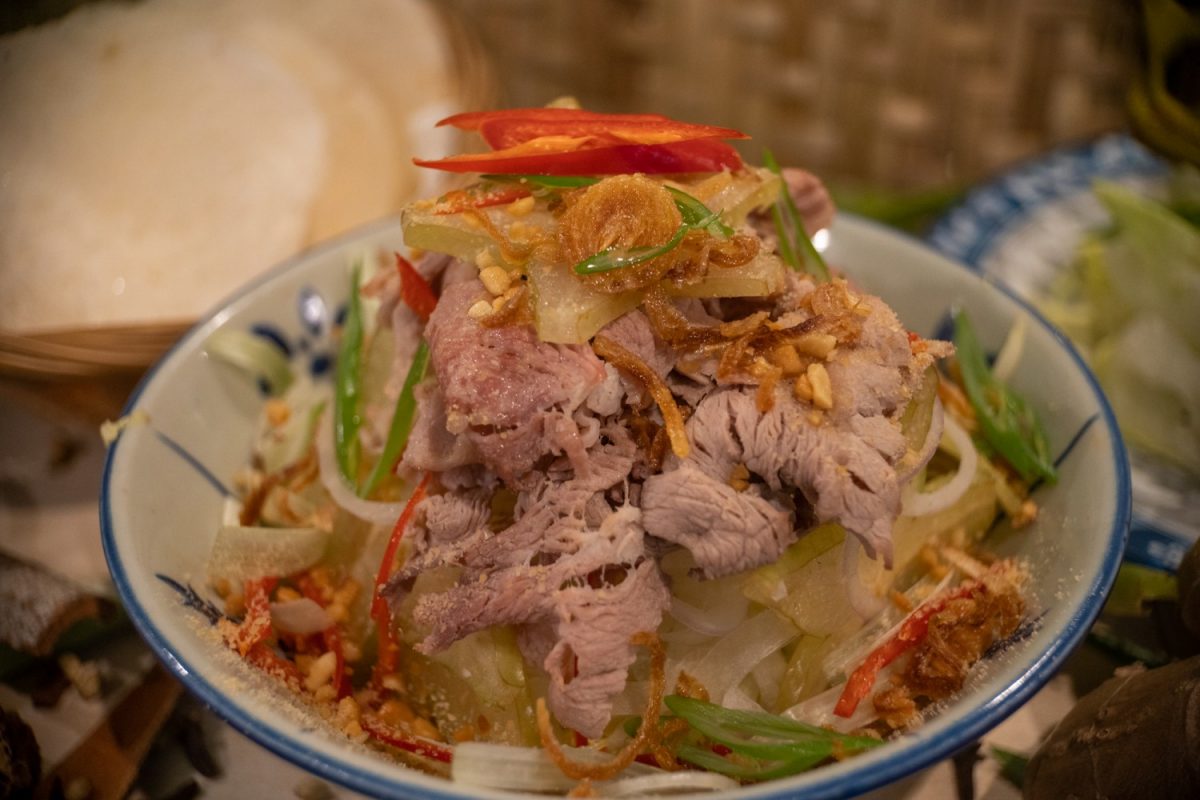 Grilled Lemongrass Beef Sticks hit the top of the list of must-try, with juicy strings of chunky beef wrapped and grilled on a stick of lemongrass that permeates the meat, offering a touch of freshness to the dish.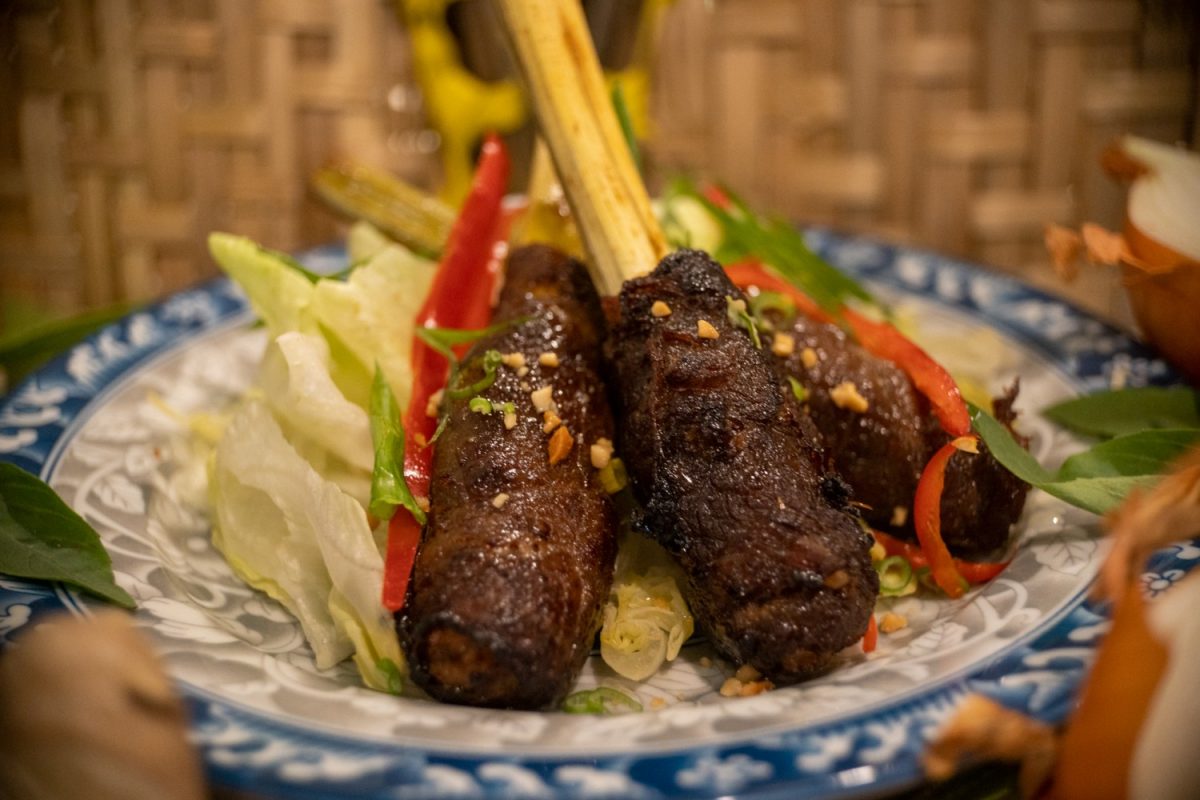 Of course, for those looking for a quick pho fix, there's the Special Beef Combo Pho (S$9.90). Tender slices of beef flanks and briskets come together in a hearty bowl of silky flat rice noodles and a rich beef broth which has been boiled for 12 hours. Crunchy bean sprouts, mint leaves, onion, and sliced chili brings the whole dish together. Overall, the Special Beef Combo Pho is balanced, rich in flavour, and will definitely give you enough energy for that second round of window shopping.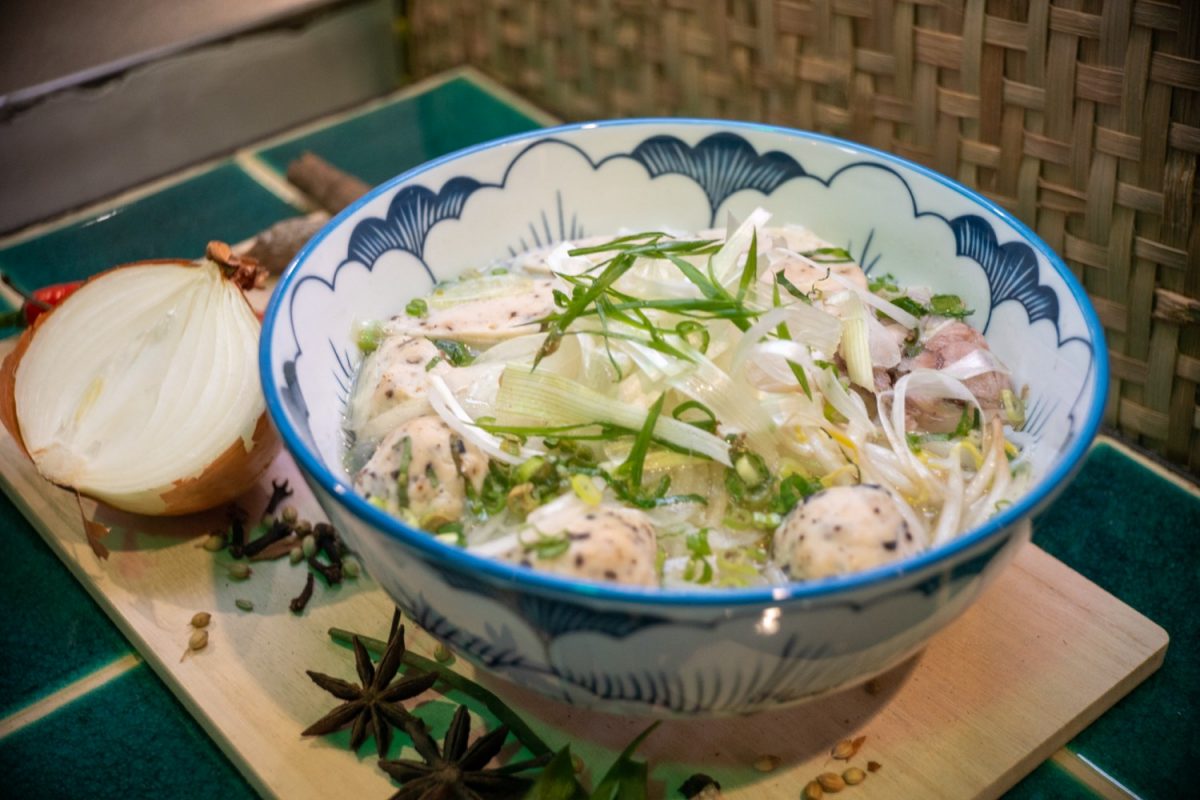 But if pho is a little passe, aim for the Hue Special Beef Noodle Soup (S$8.90), which is a more herby, rich broth that shouts umami, but carries delicately subtle notes of sweetness that shines through the beef. One slurp of the broth and we guarantee you'll be coming back for more, especially if you enjoy a slight kick of heat. A sprinkling of fresh herbs atop the dish helps add vibrancy and freshness. It's not too spicy and doesn't burn and gives a well balanced savoury sweetness for all to enjoy.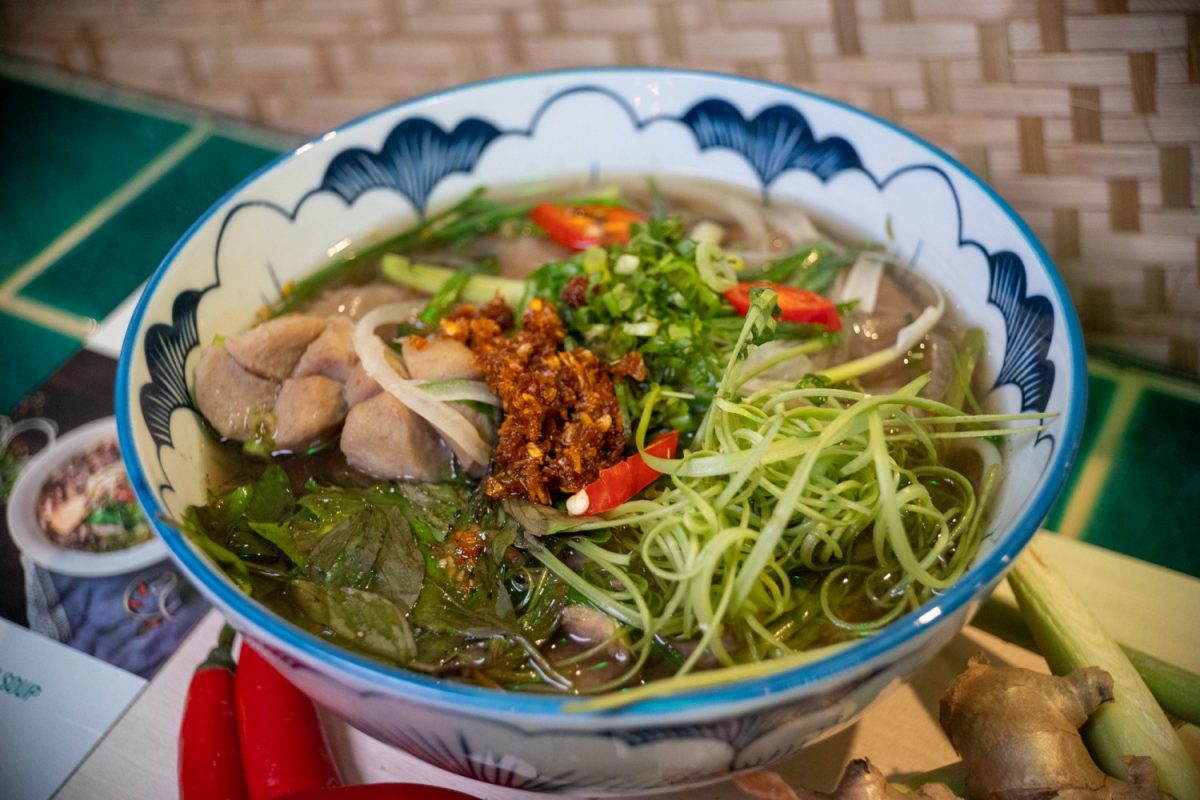 To wash it all down, go for the house speciality drinks. A popular Vietnamese favourite, The Saigon Salty Lemonade ($3.90), made from preserved lemons is on the menu, together with Mrs Pho's Summer Iced Tea, which reminds us of a not-so-intense Jia Jia Herbal tea or Luo Han Guo with Longan. Both are great palette cleansers and is sure to whet your appetite for all the gloriously delicious food Mrs Pho has to offer.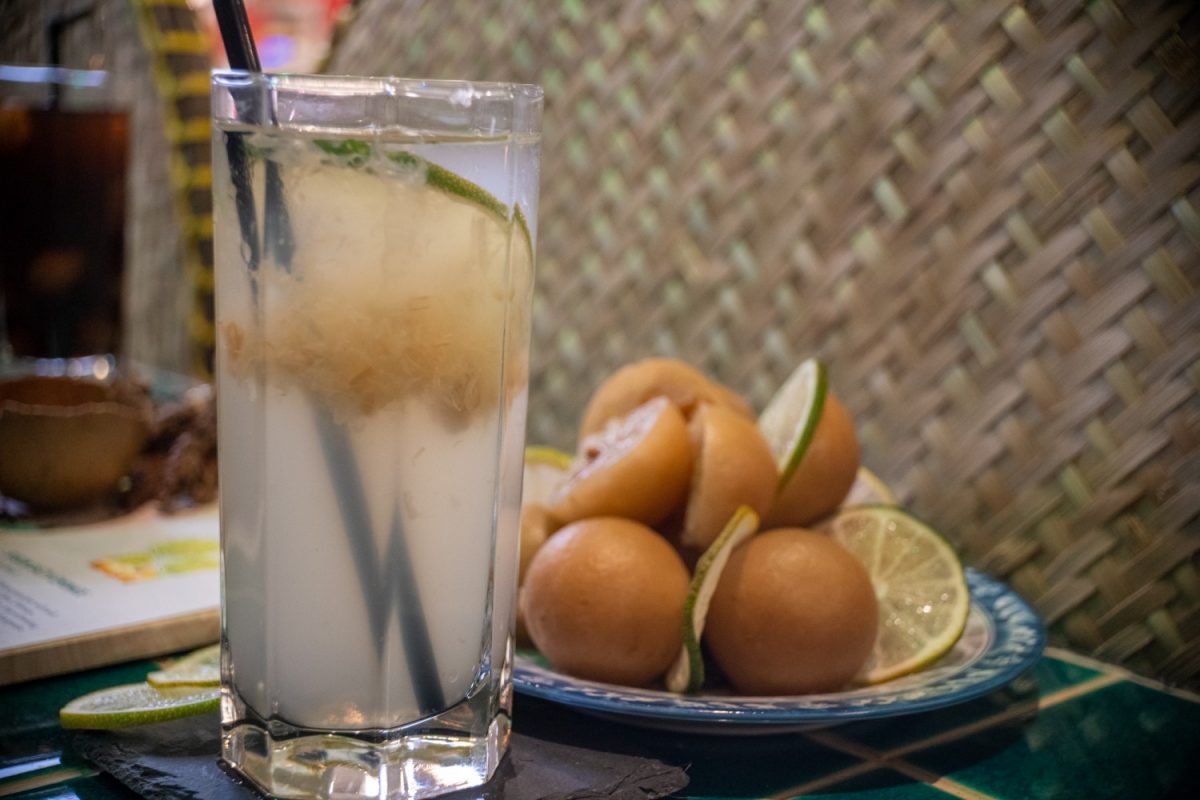 For dessert, try the Avocado Smoothie (S$5.90) with a twist!
While avocado smoothies are definitely common, their presentation differs across Asia. In Singapore, we have it with gula melaka, while in Indonesia, it's mixed with chocolate sauce. But in Vietnam, it's paired with coffee. You read that right, coffee! The light creaminess of the avocado works well with the shot of strong brewed coffee (great news for coffee lovers!) and reminds us of a velvety affogato.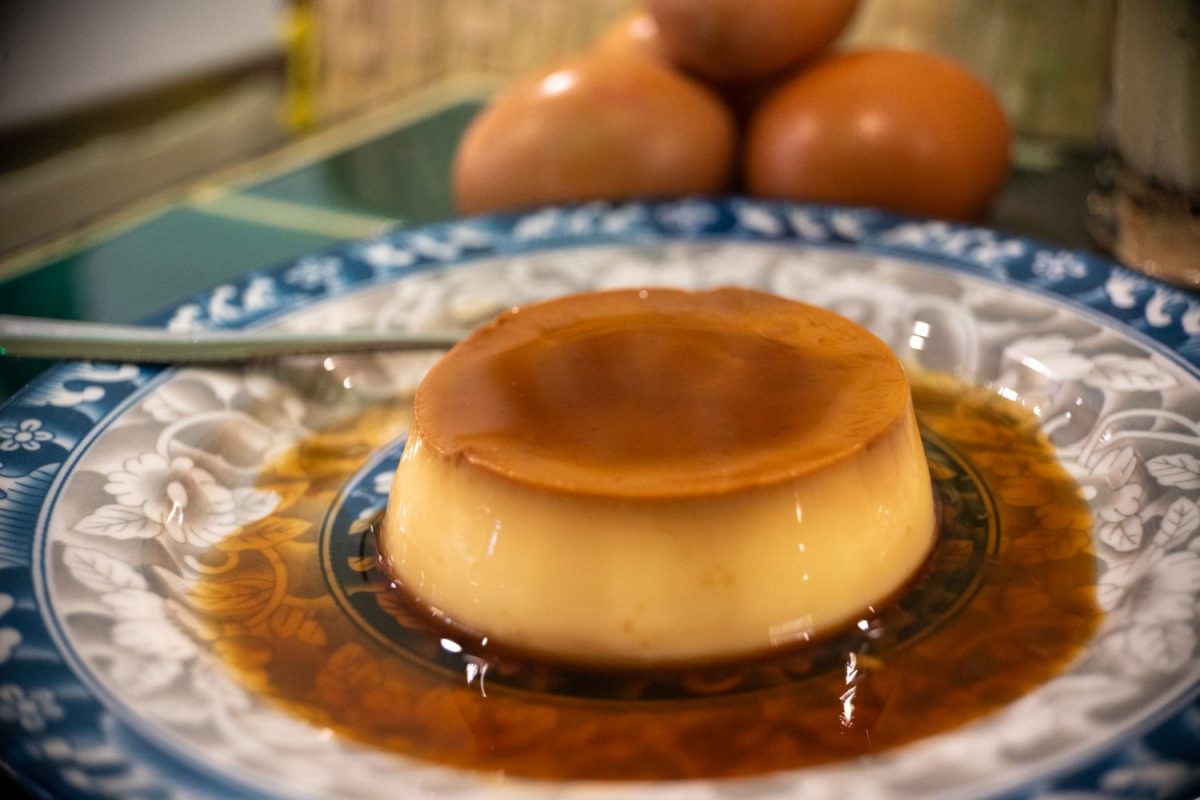 We sweetened the deal with the Cream Caramel, a highly indulgent dessert that comes with caramel syrup that isn't overly sweet, and cream that comes with a tinge of eggy goodness.
If you're looking for a well-rounded Vietnamese food experience, that is easy on the pocket and has a menu to satisfy even a fussy eater, Mrs Pho is the place to be!
---

Drop a Facebook comment below!