Productivity and the adorable Pokémon, Slowpoke, are definitely not two peas in a pod. With a name derived for literally being too slow, this Pokémon is likely to be the least helpful when you have a deadline to meet.
However, in Japan, Slowpoke is known as Yadon, which is a reworking of the Japanese word, doya, which roughly translate into having a contented, if not entirely intellectual look on a face. That certainly fits Slowpoke's design to a tee, and it is this look that can bring much joy, especially when it comes in a cute PC cushion form.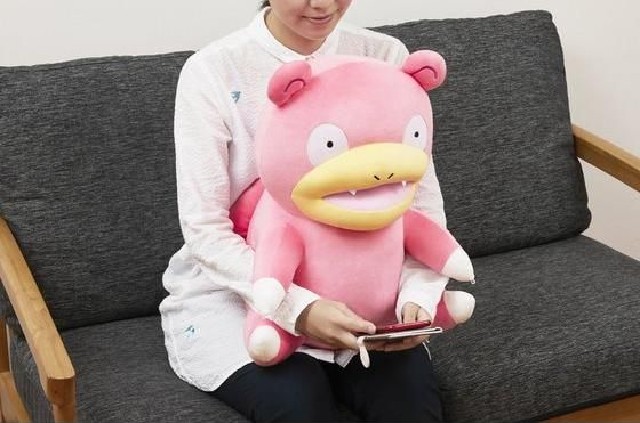 At a sizable 50cm size, the Slowpoke PC cushion even comes with its own keyboard, perfect for providing support for your wrists and forearms. The keyboard has two designs, championing this less-than-speedy Pokémon, as well as featuring some of the other recognisable faces in the franchise.
When not in use, the Slowpoke PC cushion can also be the perfect desk decoration, sitting contently with its own keyboard and starring into space. Of course, it is not just for work, as Slowpoke can accompany you during your rest time and offer support no matter where you are.
Available for 5720¥ (US$53) through Premium Bandai, you can get your very own Slowpoke PC cushion come this November. Other designs are available as well, including Pikachu and Eevee.
Jake is a full-time trophy hunter and achievement gatherer on consoles, and part-time Steam Sale victim. He has a thing for Batman and awesome statues, and running out of space for both. Send help.
---

Drop a Facebook comment below!