With Japan now open, it would be good to make a pilgrimage to Akihabara and see how time has changed the town. Since the last time we visited in 2018, there have been quite a bit of developments. Visually, the area has been changed a bit with the exit of Sega from the Arcade business. However, for the most part, almost everything we've come to love about the place has remained the same – albeit with a few adjustments.
The same number of billboards, maid cafe promoters, and constant promotional messages will continually assault you, which is good! One thing we've noticed is the explosion of trading card-related shops. Pokemon, Yu-Gi-Oh, and Magic: The Gathering have always been a mainstay and now the likes of One Piece, Weiss Schwarz, and Shadowverse have muscled into the space.
As always, we suggest spending the full day here if possible, and Sundays are great to visit as the main road is closed allowing for quick access between the stores.
[ Check out more Geek Shopping Guides here ]
---
Square Enix Cafe
Japan, 〒101-0025 Tokyo, Chiyoda City, Kanda Sakumacho, 1 Chome−6-1 秋葉原東西自由通路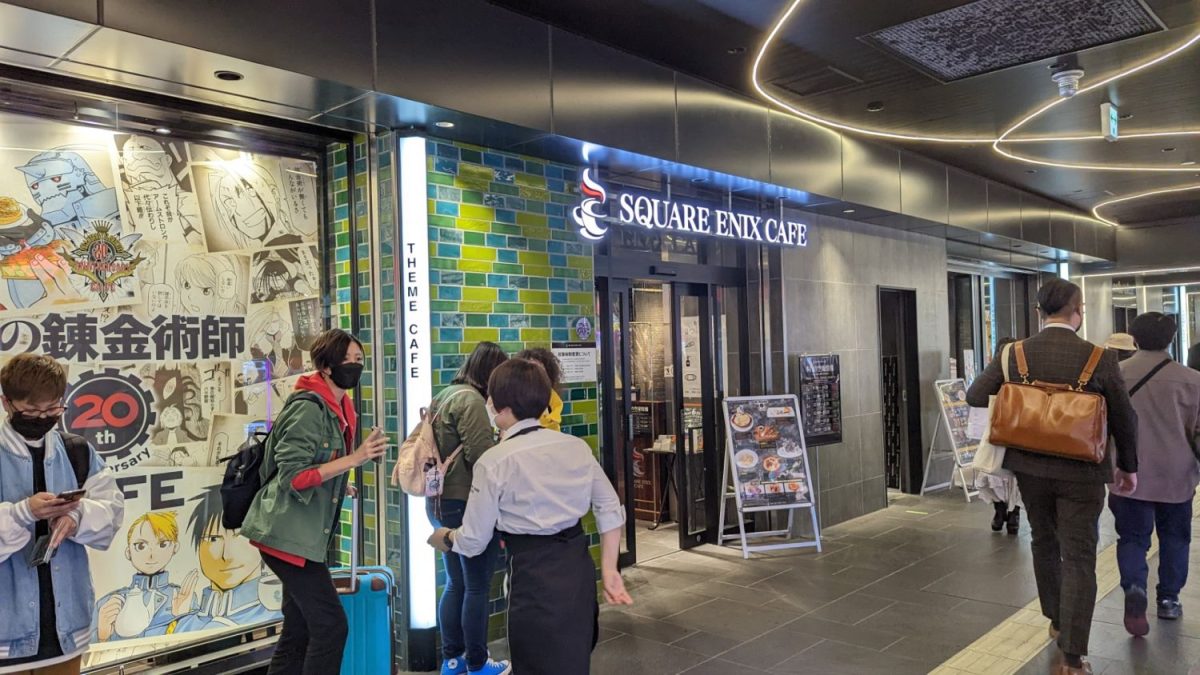 This was previously our starting point for the entire journey of Akihabara in our previous guide but they have shifted! The cafe and store still retain the same concept but it feels smaller overall.
If you're having difficulty finding the cafe, it's actually not in the open anymore and tucked under a covered pedestrian walkway that's under Hotel Mets and it's closest via the train's south exit.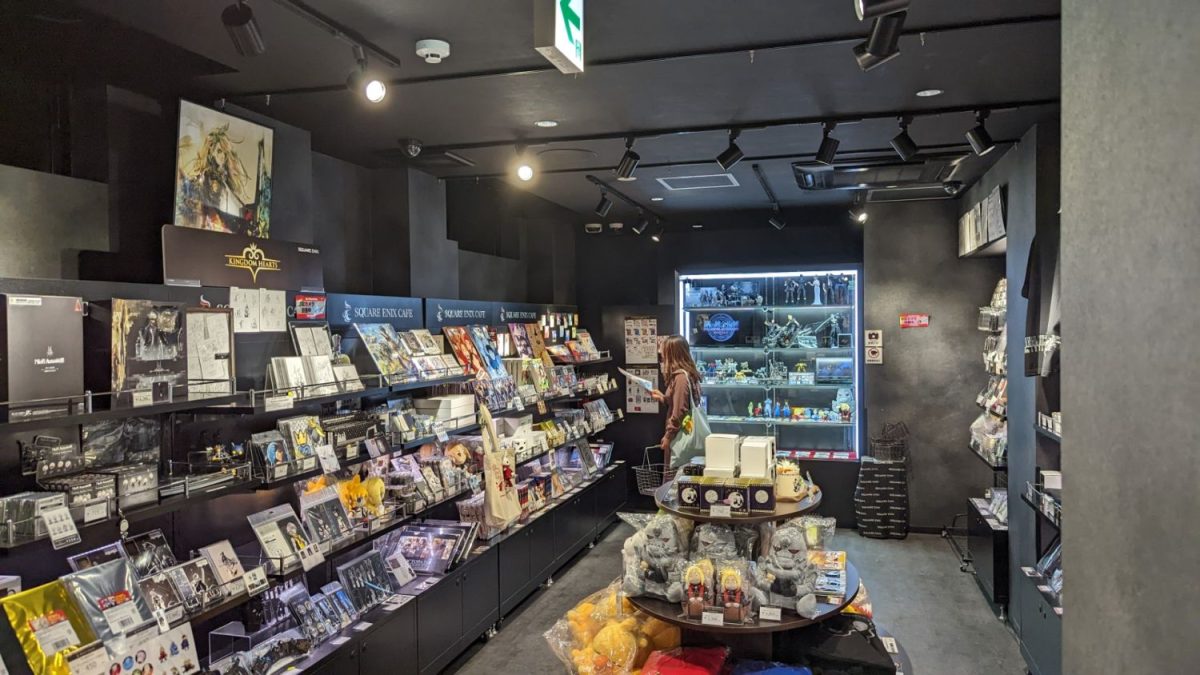 Variety has been reduced a bit but still a must-visit for any fan.
---
Tamashii Nations Tokyo
1-1 Kanda Hanaokacho, Chiyoda City, Tokyo 101-0028, Japan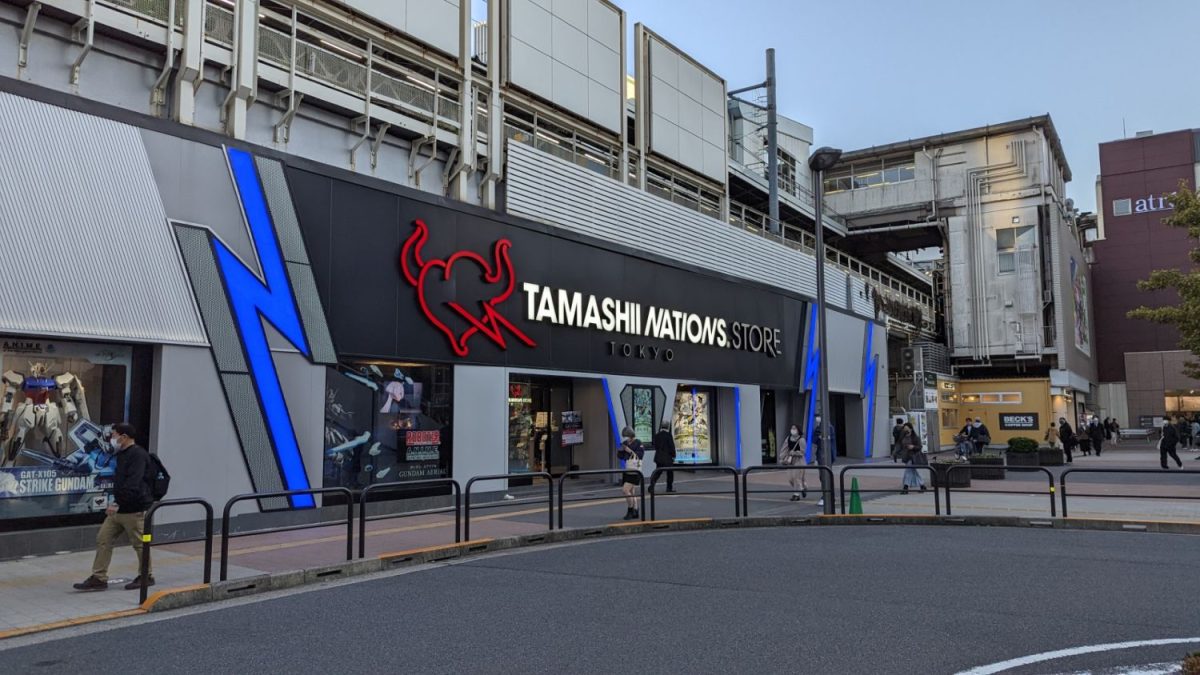 If you exit the train station on the other side, you'll run into the Tamashii Nations Tokyo store first. It's a huge space that was opened recently in 2022 and has quite a few exclusives in store.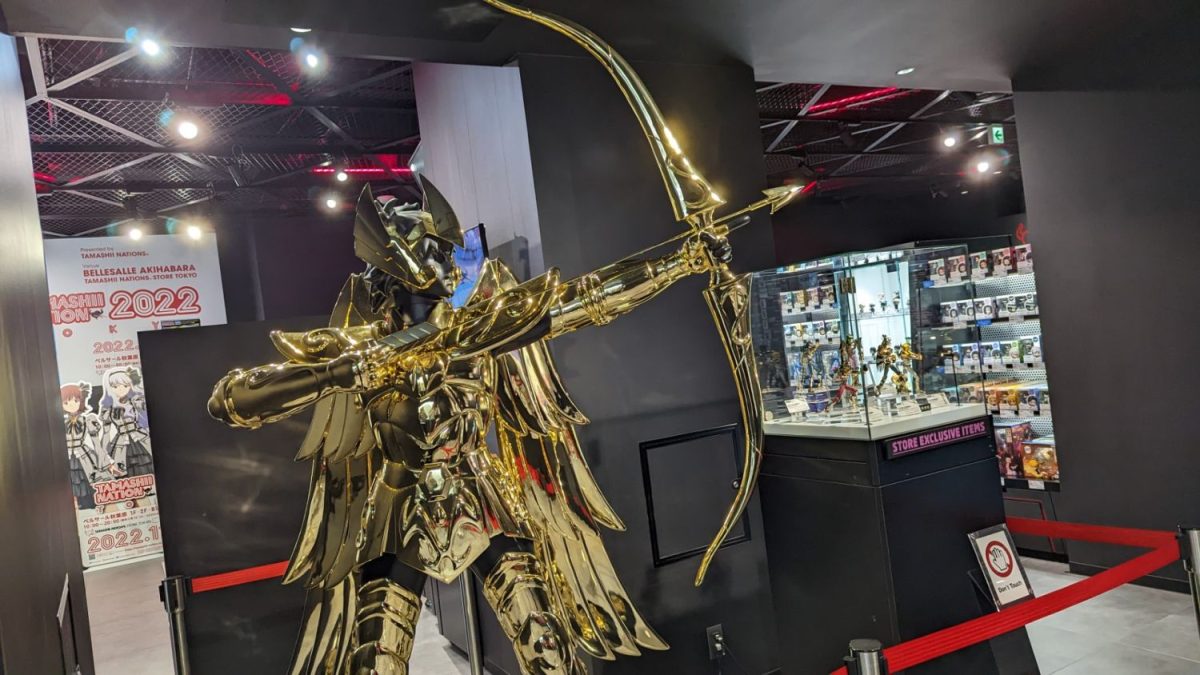 If you're here for model kits across a variety of licenses, especially Gundam, you might want to hold off on your purchase until a sweep of Akihabara is complete.
---
Kotobukiya Akihabara Store
1 Chome-8-8 Sotokanda, Chiyoda-ku, Tōkyō-to 101-0021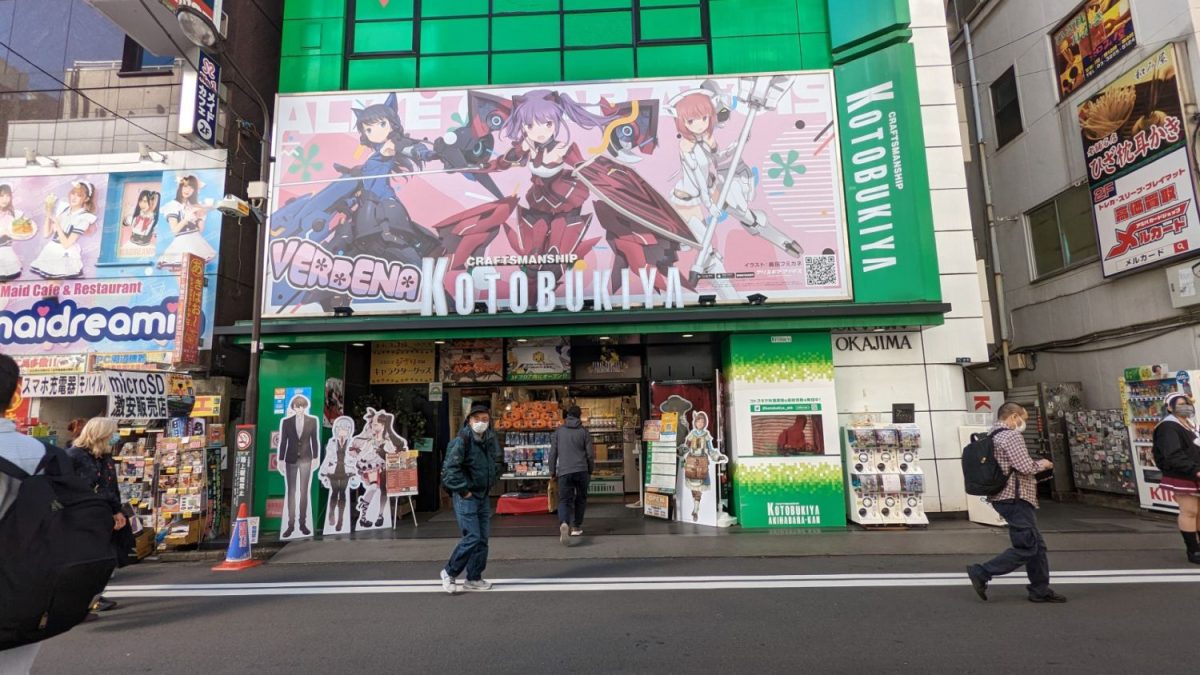 It comes as a relief that the Kotobukiya Akihabara Store still has held on through the pandemic, although we noticed that their shelves are less cramped than before.
While it used to be a great place to get licensed products, the variety has changed quite a bit now. There are fewer Western IPs right now but it could very well be a shift in the media cycle.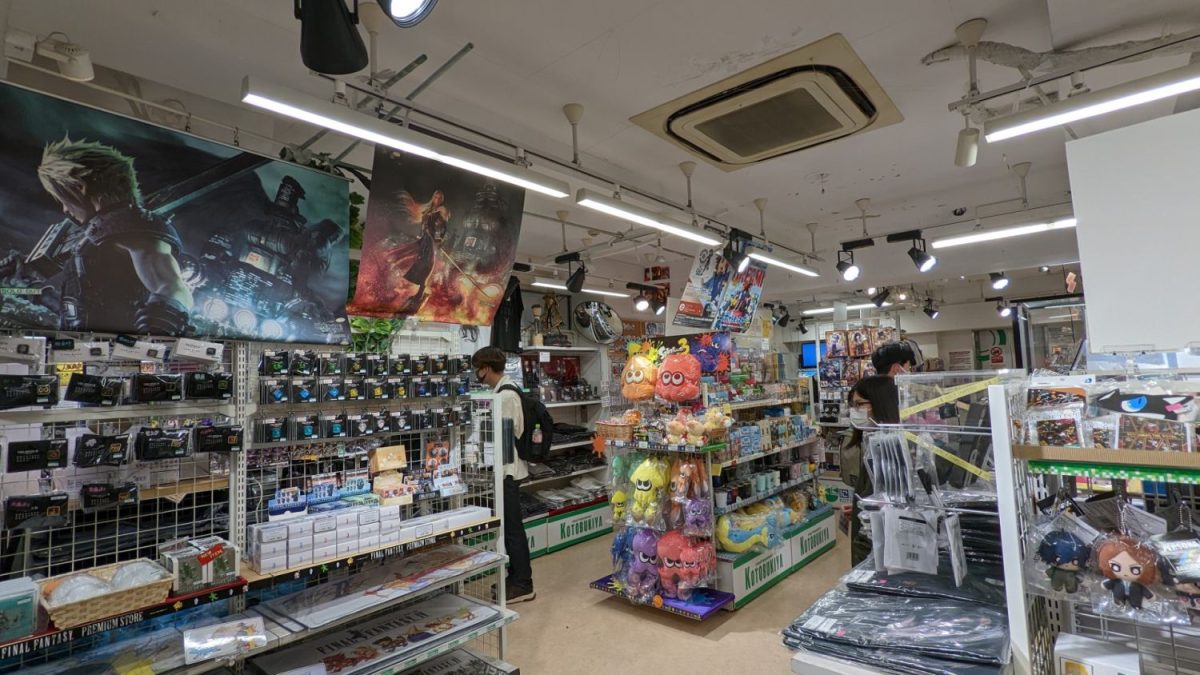 Still, it's a good place to pop in and pick up some items without having to travel all over Tokyo to pick up specific items.
---
Super Potato
1 Chome-11-2 Sotokanda, Chiyoda-ku, Tōkyō-to 101-0021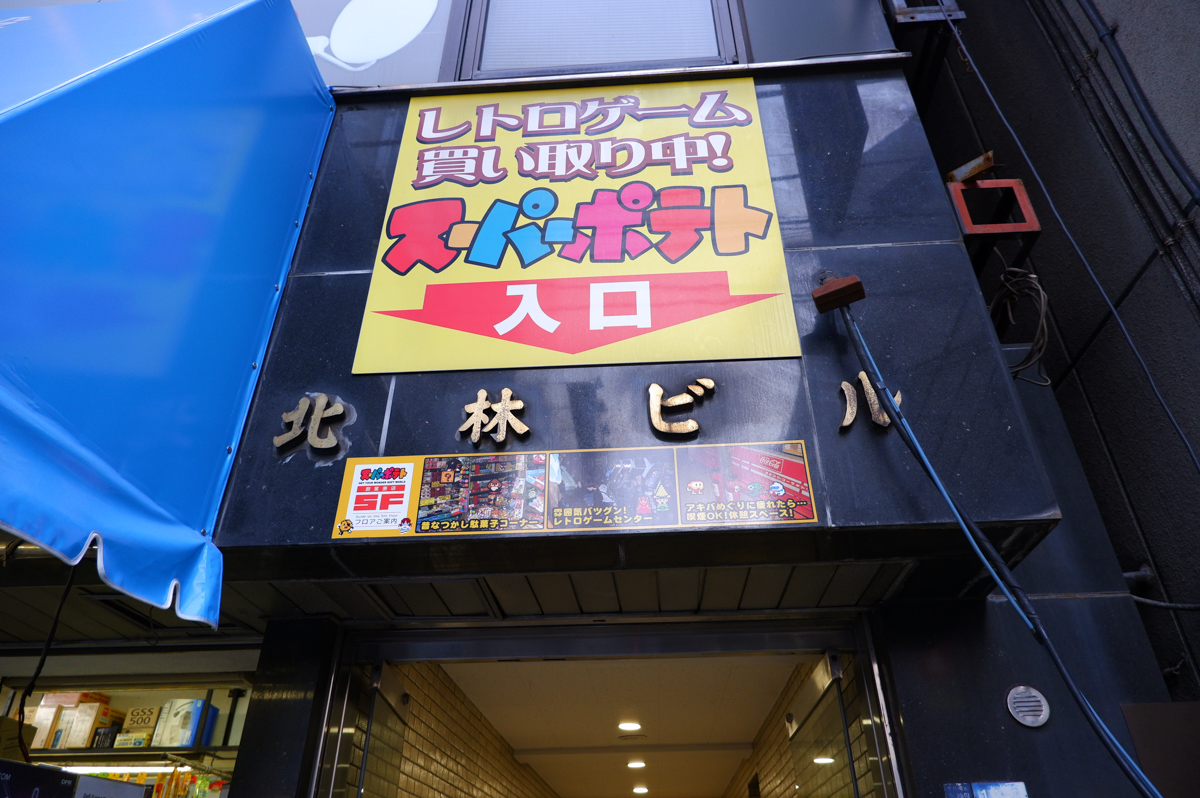 Super Potato has survived! The location still remains elusive but the best way to find the store would be to exit Kotobukiya and look diagonally left on the opposite of the street. While it always has been a mainstay, the store within remains as cramped as if nothing has changed.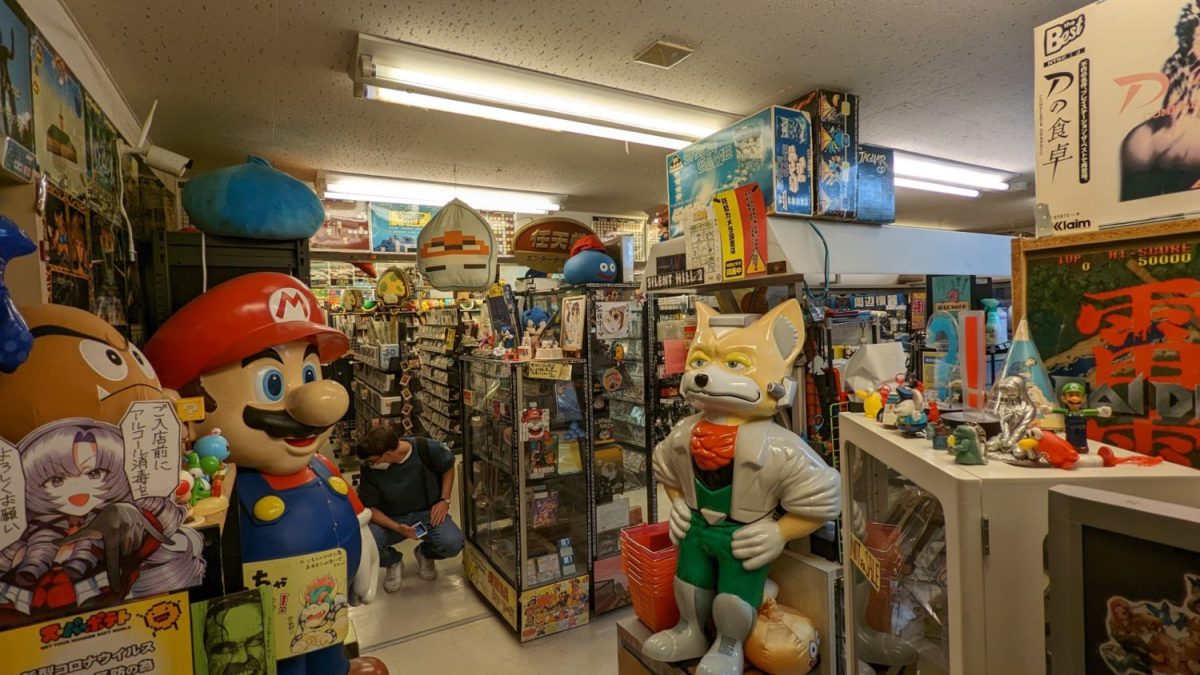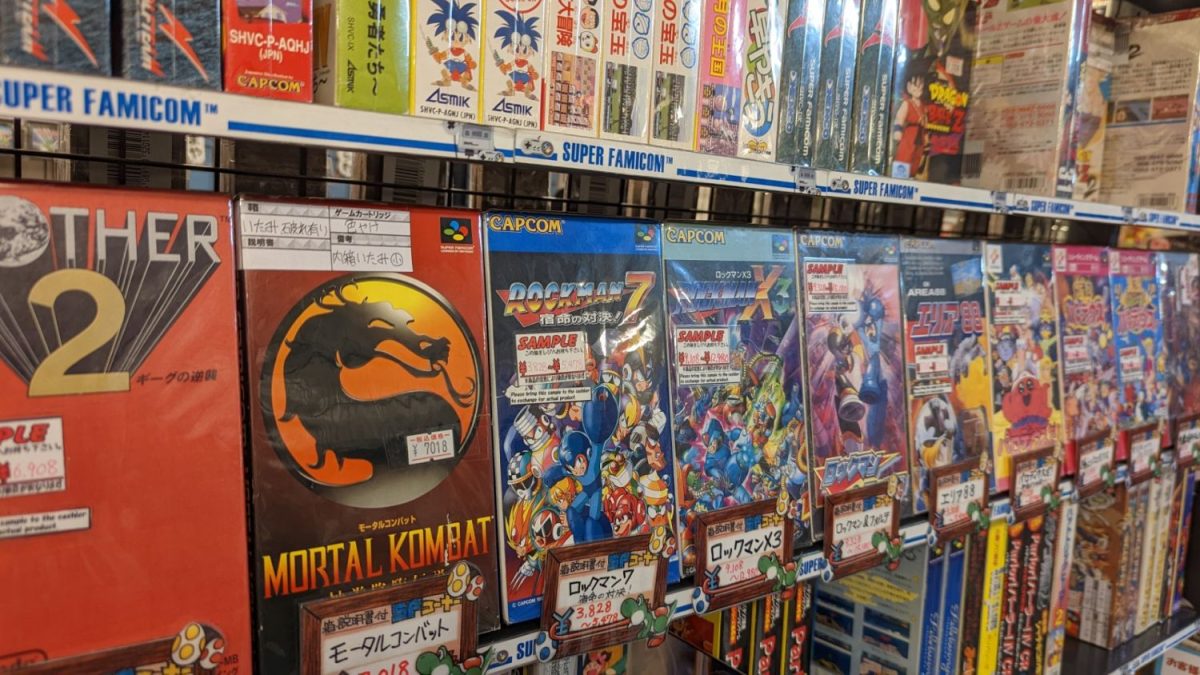 The arcade section above seems to have cut down the number of machines from before but this locale ultimately is one of the best places to find that vintage video game.
---
Mandarake
3 Chome-11-12 Sotokanda, Chiyoda-ku, Tōkyō-to 101-0021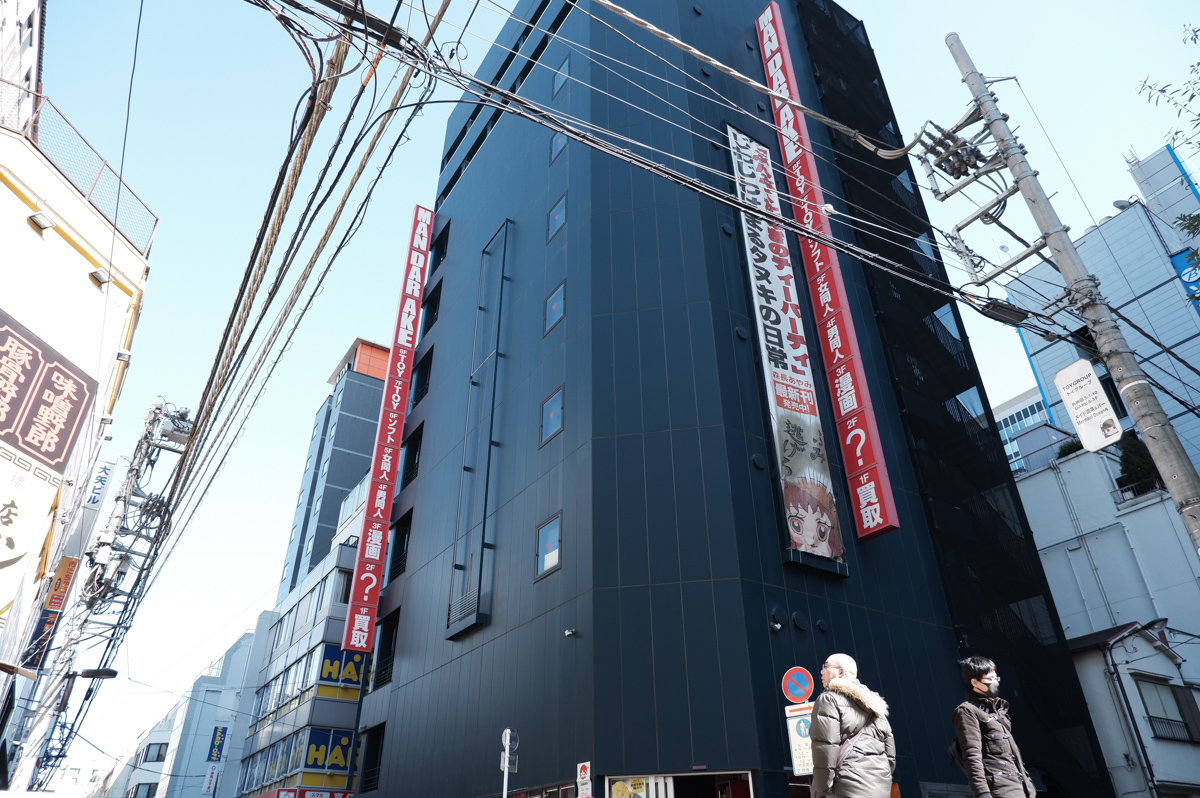 Another institution of Akihabara, Mandarake is one of the best places to find a good cross-section of everything geekdom can offer. Right now, it seems that the store is even more focused on buy-backs and it could possibly be due to folks liquidating their collection.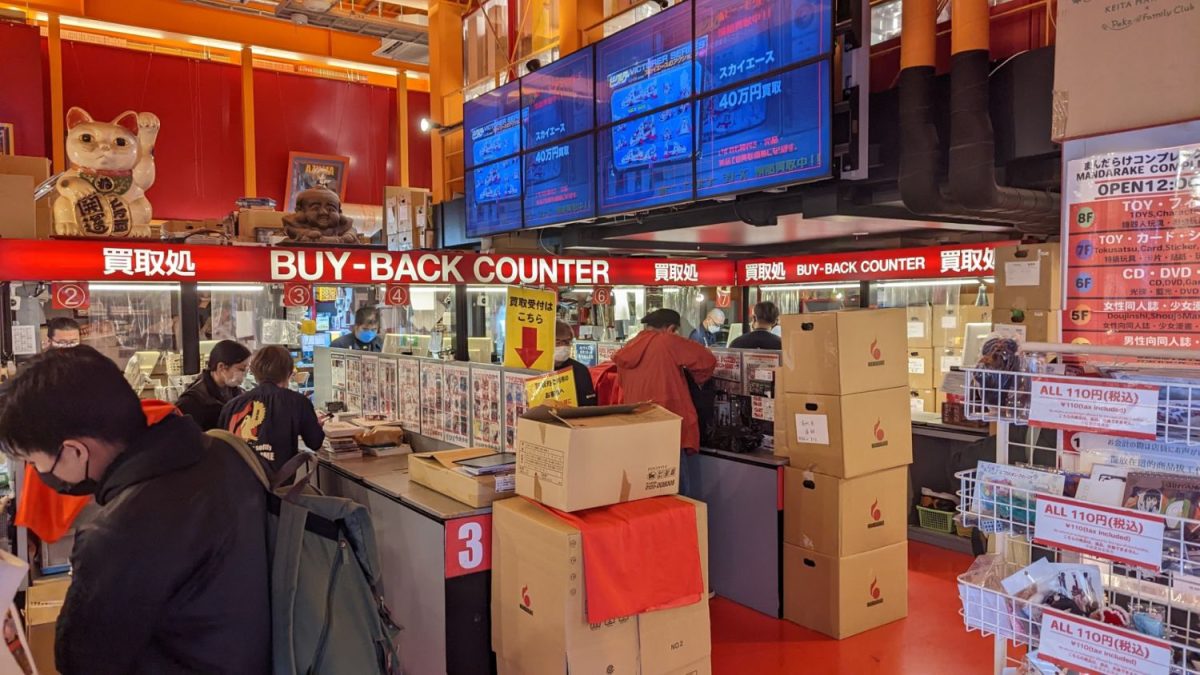 While this might have been a mainstay in recent years, the store's upper floors are packed with toys and video games and you might find something really retro for your collection here.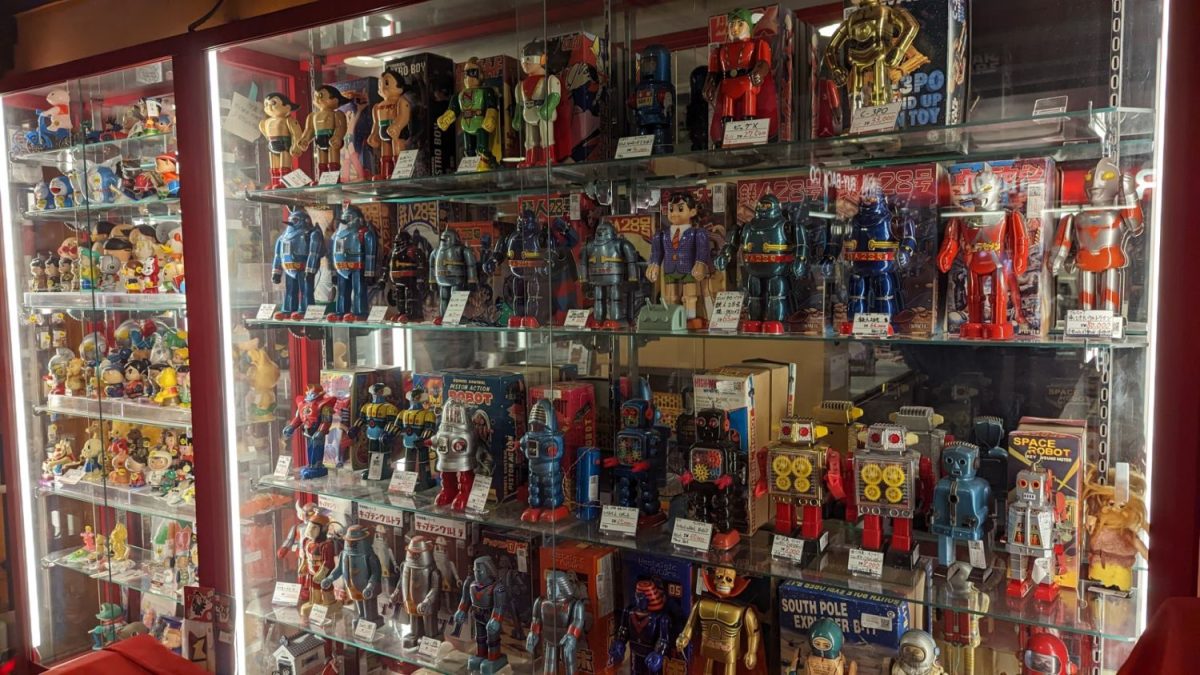 Over time, Mandarake has been doing better when it comes to curating older figures especially if you are into Sofubi. The selection of kaiju-related wares here is unrivaled and all packed in one place.
---
Jungle Mecha Store
Japan, 〒101-0021 Tokyo, Chiyoda City, Sotokanda, 3 Chome−9−2 末広ビル 1F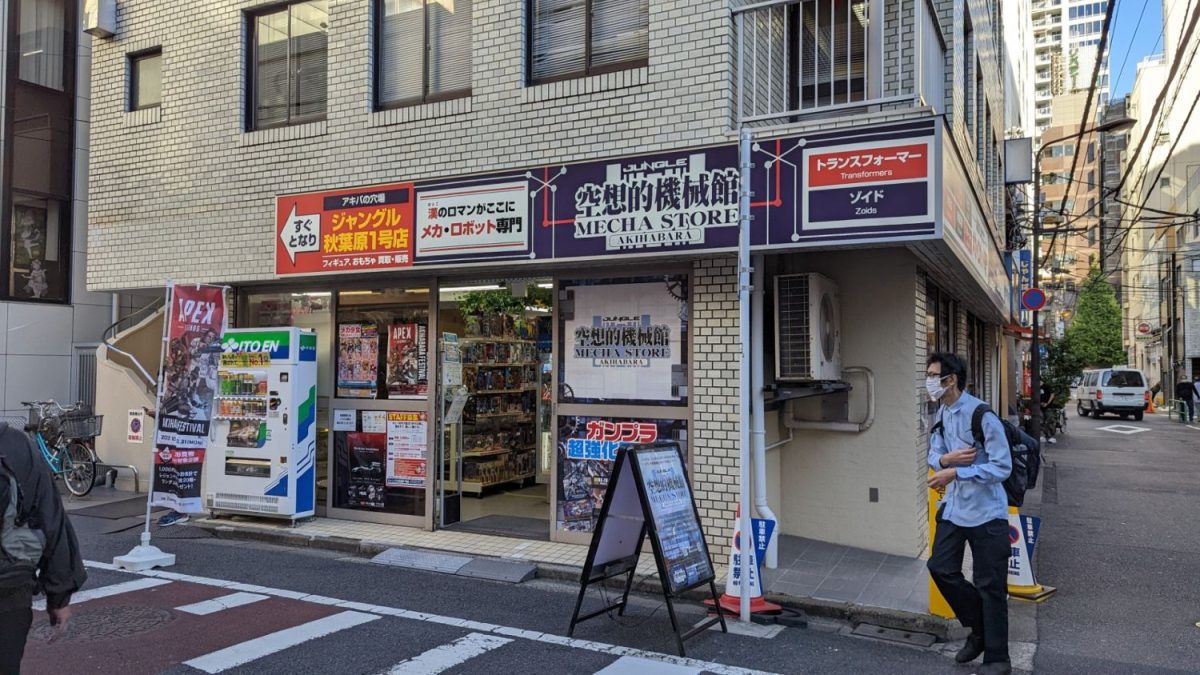 While we had previously recommended Mandarake as the place for Transformers, this new store further down the road is far better curated.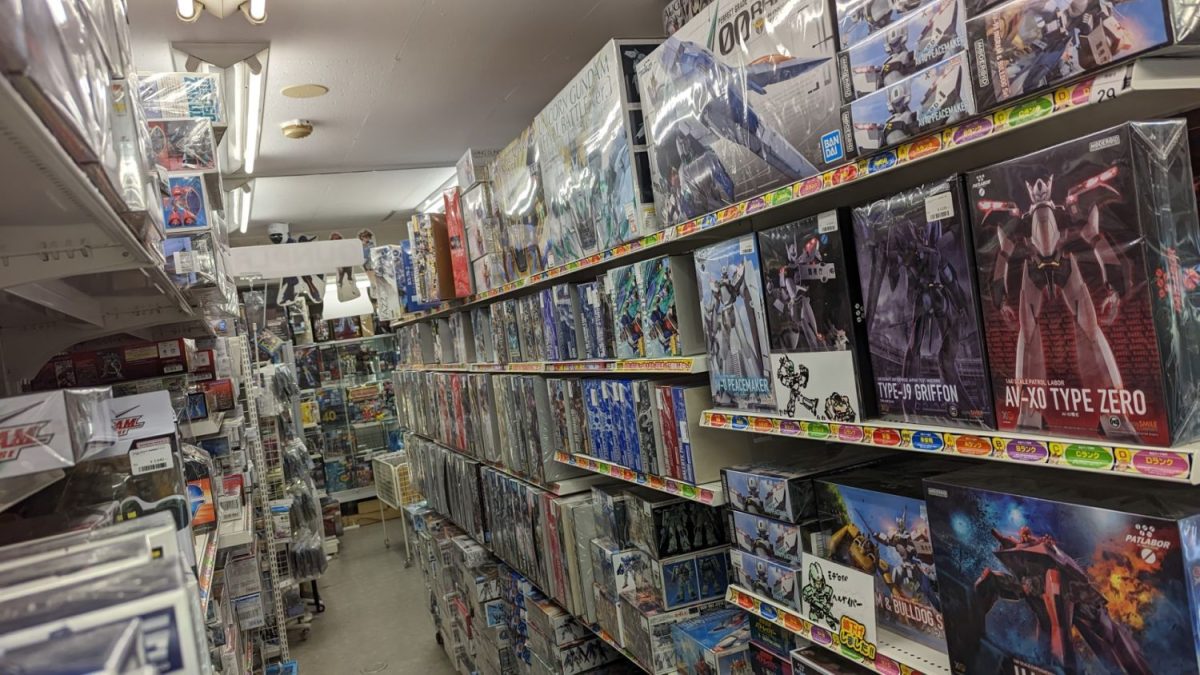 Within Jungle Mecha Store, fans of big giant robots will love this place to bits with its collection of Transformers, Zoids and Gundam as their mainstays. But as long as a franchise features giant robots, it's likely you'd find it here as well. We found a good deal of Evangelion products in-store and there are plenty of third-party brands seen on the shelves here as well.
---
Akihabara Gachapon Hall
3 Chome-15-5 Sotokanda, Chiyoda-ku, Tōkyō-to 104-0061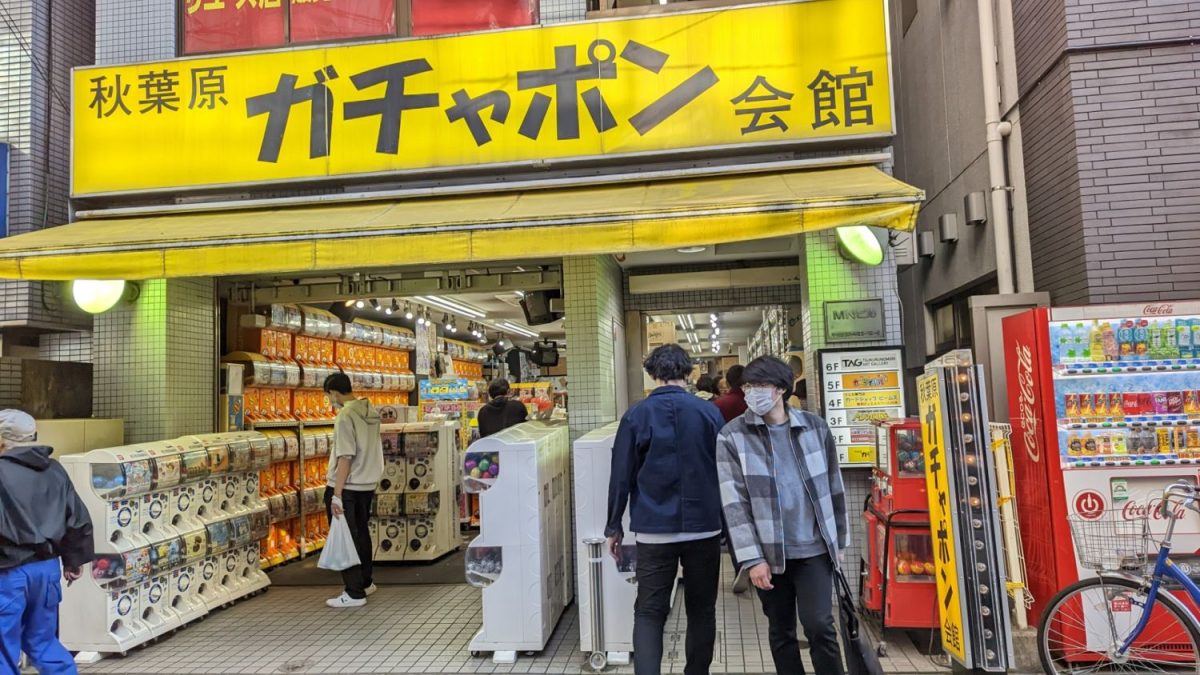 Blind boxes are all the rage now but there's no denying that gacha machines still reign supreme.
If you've made it to the end of Akihabara (or close to) this is one of the best places to make a loop back into the main street.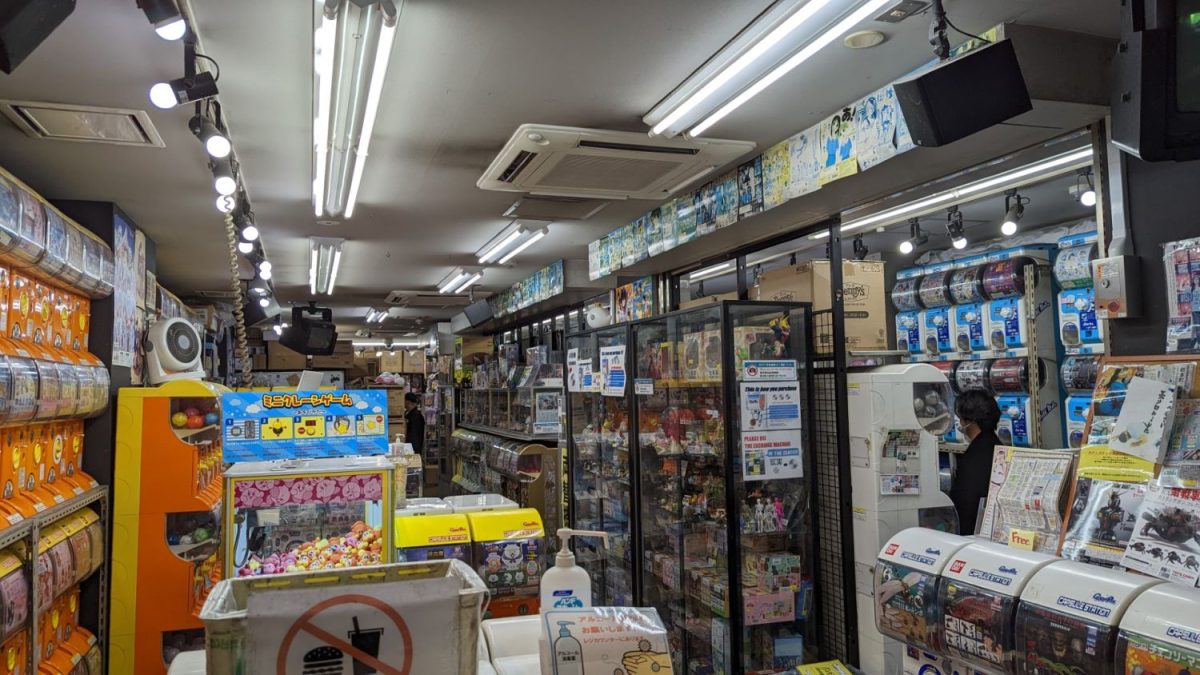 Most of the gacha here can be found all over Akihabara but the Akihabara Gachapon Hall has them all in one place.
Be sure to head in all the way to the back and take a lift up if you're into card games as well as a whole slew of card stores have made their home above. And there's a train model store as well.
---
Retro Game Camp
〒101-0021 Tōkyō-to, Chiyoda-ku, Sotokanda, 3 Chome−3−14−7 新末広ビルC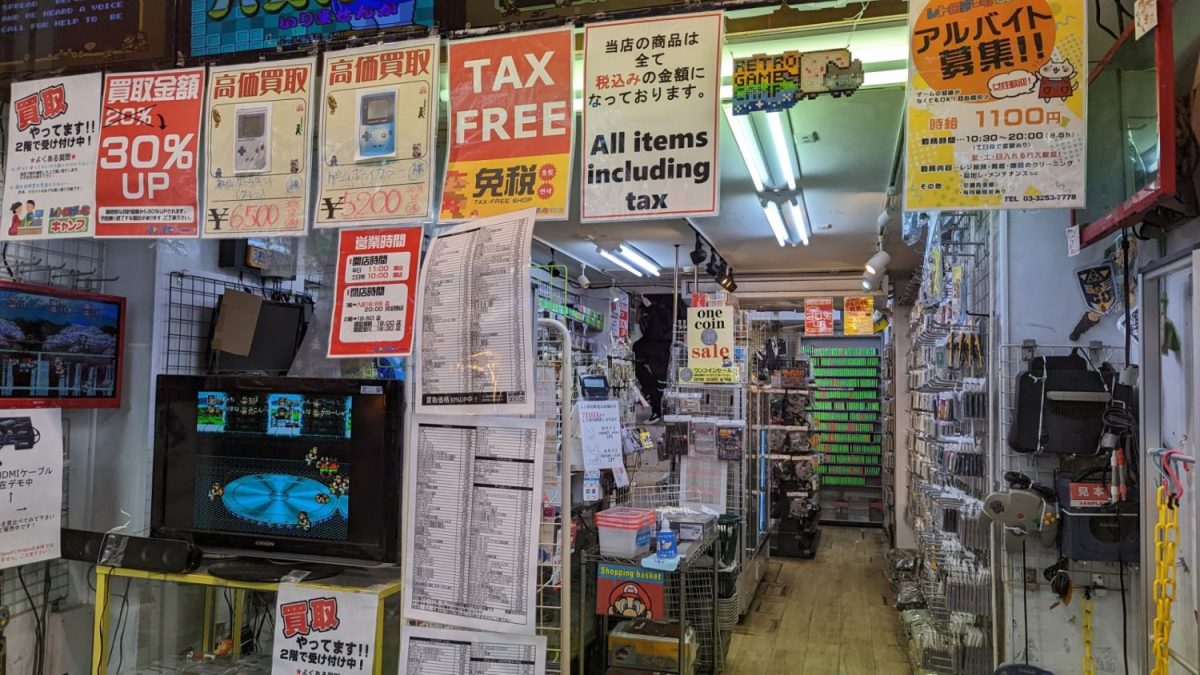 Good to see that Retro Game Camp has stuck around as well. And referencing our last visit, the store is still using the same price tag stickers all these years.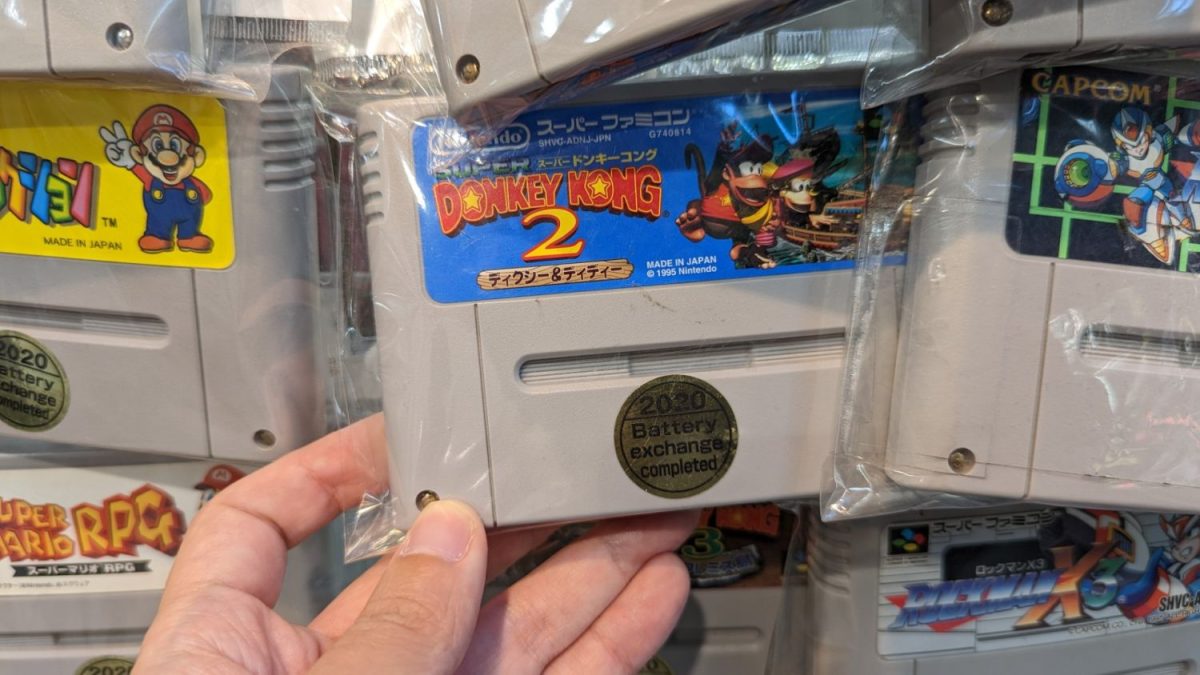 Still still a far more enjoyable experience to shop here compared to Super Potato due to its smaller and less labyrinth design.
---
Yellow Submarine
Japan, 〒101-0021 Tokyo, Chiyoda City, Sotokanda, 1 Chome−11−5 秋葉原スーパービル8F スーパービル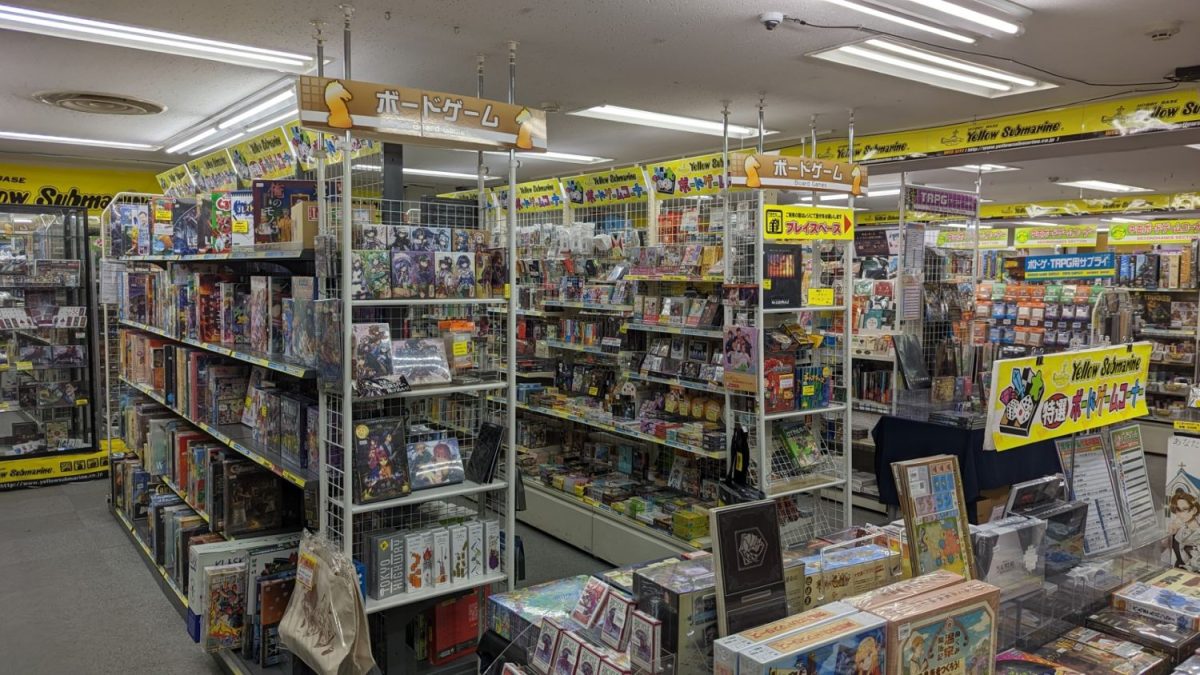 Yellow Submarine remains a mainstay of Akihabara and it's a great place to pop in to take stock of any remaining items you might want to pick up.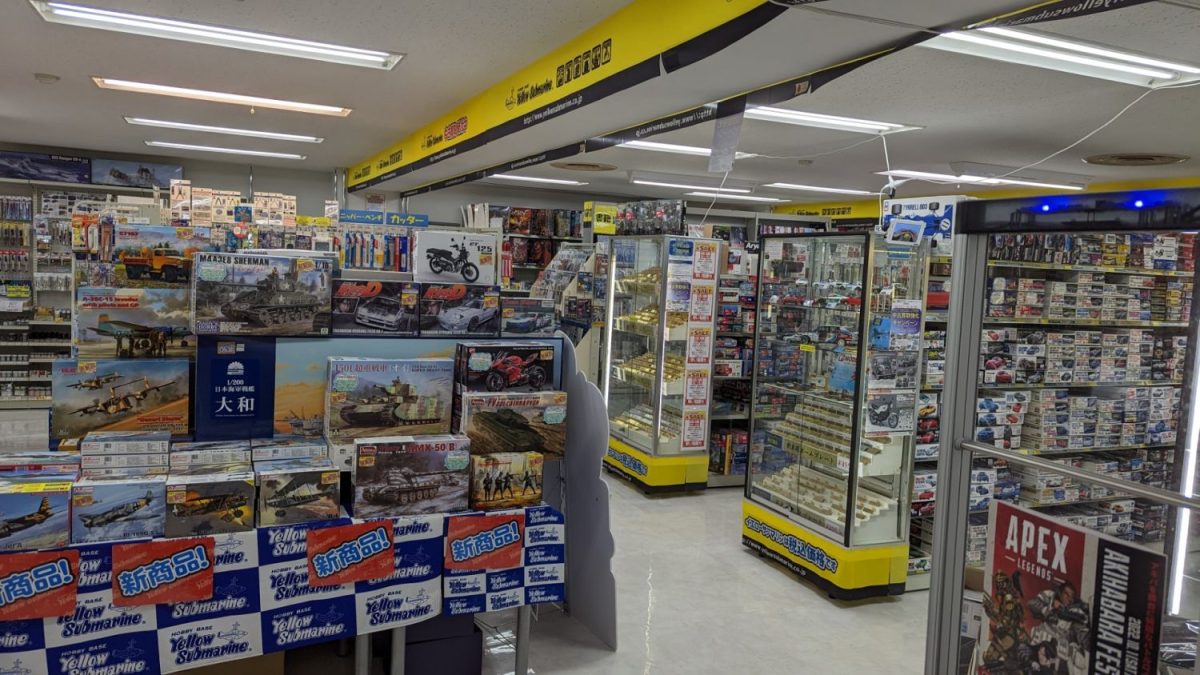 From model kits, to trading card games, to board games and RPG books, Yellow Submarine is centrally located so you're able to head off in any direction to pick up the rest of your Akihabara haul.
---
Thankfully, the years have been kind of Akihabara and this guide serves as a good reference in figuring out the more interesting stores to be found along the backstreets of the town. If you're looking to make a trip down to Tokyo in the coming months, Klook is primed for plenty of deals to make your trip much easier from airport transfers to mobile wifi / SIM cards.
[ Check out more Geek Shopping Guides here ]
Gerald currently straddles between his love of video games and board gaming. There's nothing that interests him more than trying out the newest and fanciest gadget in town as well. He dreams of publishing a board game sometime in the future!