The hype has been building about Google's upcoming plans for gaming, and today, we finally got a clearer look during the Game Developers Conference (GDC) happening right now in San Francisco.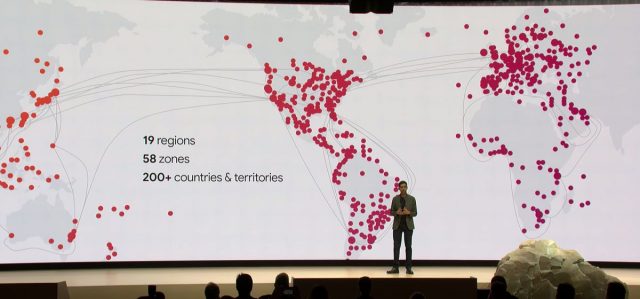 Google CEO Sundar Pichai took to the stage and introduced the Stadia cloud streaming service during a special keynote. Positioned as a platform for everyone, Pichai talked up Google's ambitions to stream games to all devices you can imagine, without the need for a console.
Stadia will stream games from the cloud to the Chrome browser, Chromecast, and Pixel devices, and will launch at some point in 2019 in the US, Canada, UK, and Europe. No word on an Asia launch just yet.
Having tested the service in the months leading up to the announcement, Project Stream was heralded as a success by many who streamed Assassin's Creed Odyssey on the Chrome browser.
The Stadia service will support up to 4K at 60 fps at launch, and it's planning to support up to 8K resolutions and 120 fps in the future. It will also be supporting full cross-platform play, so developers can integrate cross-platform multiplayer, game saves, and progression.

Phil Harrison, formerly of both Sony and Microsoft, also said that Stadia will be augmented by leveraging YouTube and the legions of gaming creators on the platform. A new feature coming to YouTube will allow viewers to watch any game clip from their favourite creators, and instantly stream the title with a click of a button.
Ideally, it will also allow viewers to play alongside creators. A Crowd Play feature of Stadia is designed to facilitate this, and will include a lobby system that matches fans up with YouTube content creators.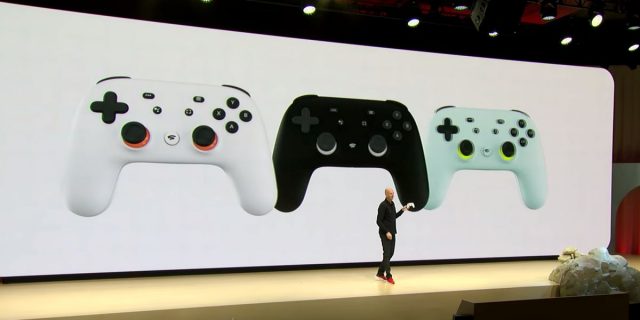 There is no need to download or install any games. At launch, games will be streamable across laptops, desktops, TVs, tablets, and phones.
This process was also shown off by Google, moving gameplay from a phone to a tablet and then to a TV seamlessly, all using Google-powered devices.
While existing USB controllers will work on a laptop or PC (like an Xbox One controller/DualShock 4), the tech giant is also launching a new Stadia Controller that will power the game streaming service.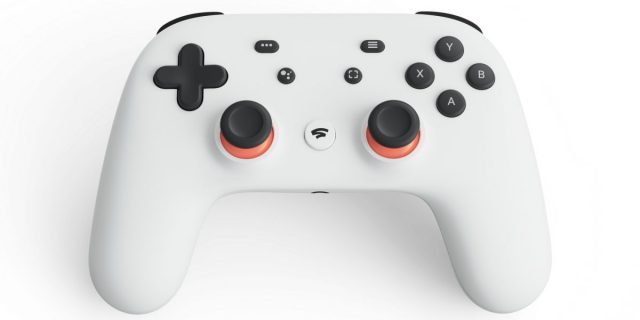 Looking like a hybrid between an Xbox and PS4 controller, the controller will connect to Stadia directly through Wi-Fi to link it to a game session in the cloud. Supposedly, this will help with latency and the transfer of games across devices. There is a capture button for screenshots and clips that are shared straight to YouTube, as well as a Google Assistant button.
State Share also allows players to easily share moments, which will be an exact link to a certain part of a game, something that is atypical in today's climate.
All of the Stadia services will be powered by Google's substantial global infrastructure of data centres. This will mean no matter where you are, the servers will be as close to you as possible to reduce issues of latency.
The data centres will also be upgraded with AMD GPUs, chips that Google claims will deliver 10.7 teraflops of power, comparatively more than the 4.2 teraflops of the PS4 Pro and the 6 teraflops on the Xbox One X. A custom 2.7GHz x86 processor with 16GB of RAM will be powering each Stadia instance as well.
id Software's upcoming Doom Eternal will be one title coming to Stadia, with 4K resolution, HDR, and 60fps support all ready for launch day. Whether it will be the same day as the PS4, Xbox One, PC, and Switch is another matter altogether.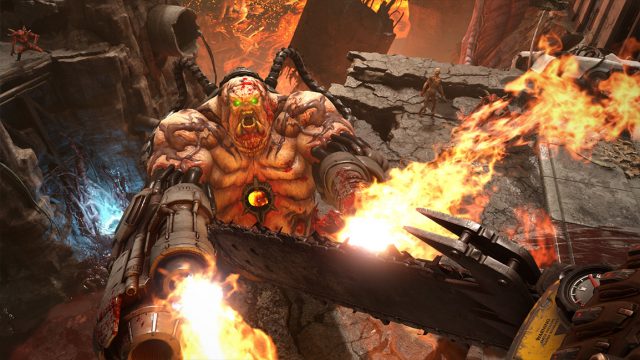 Game developers will also benefit from the Stadia service, with machine learning-based transfer tool that developers can use to insert an image into the video frames of games and have its style mimic throughout.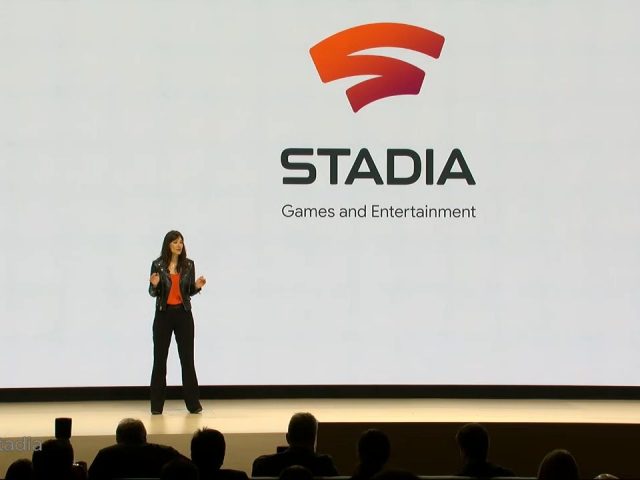 With industry veteran Jade Raymond onboard, Google is also pushing hard for Stadia-exclusives with the formation of Stadia Games and Entertainment. However, there will be plenty of third-party support, with over 100 studios possessing dev kits for Stadia, and more than 1,000 creatives and engineers already working on titles that will work on the service.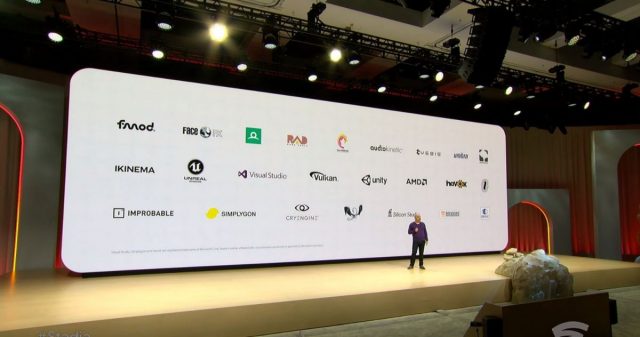 It is important to note, however, that no details on the pricing and the launch date for Stadia was revealed, neither do we have an idea of what games will be available. More info will be coming in the summer, perhaps at E3 or Google I/O, but consider us excited with the state of gaming as we move to a potentially new generation with Google's Stadia.
---

Drop a Facebook comment below!