Ever since the advent of Google Maps, it's hard to imagine how navigation might have been to some users without the help of GPS and a smartphone.
Despite that, we all have that one friend who still can't find their way around.
Not content on resting on their laurels, Google is still finding ways to pack in more awesome features into Google Maps with thoughtful tweaks for the ever-connected user.
And, at the same time, help our hopeless friend find their way about.
Here are some of the features that can be found in the new Maps rolling out sometime in 2021
Live View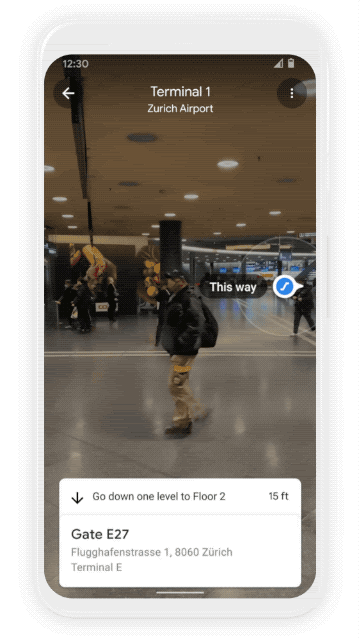 This feature might just be revolutionary. No more walking in the opposite direction of where you want to go because the Live View makes use of AR cues to avoid just that. The AI scan tens of billions of Street View images to understand the user's orientation and be able to lead them in the right direction.
Additionally, with the new advancements of technology, Google is able to understand the precise altitude and placement of objects inside a building. Therefore, even the trickiest-to-navigate places such as airports and malls are a breeze to walk around in. The Live View can help find the nearest elevator, escalator, restroom and even what floor a store is at so that users may get in and out hassle-free.
This feature is live now in Android and iOS in malls in Chicago, Long Island, Los Angeles, Newark, San Francisco, San Jose and Seattle. It will start rolling out in the coming months in select airports, malls, and transit stations in Tokyo and Zurich, with more cities on the way.
Weather and Air Quality Information
The new weather layer allows users to see current and forecasted temperature and weather conditions in an area. With the inconsistent weather nowadays, this feature is great to avoid getting caught in the rain without an umbrella.
Additionally, the air quality layer is a feature good for those with allergies and to help users deviate away from smoggy or fire-prone areas. This new addition to Maps help show how healthy or unhealthy the air is. Such information data come from partners like The Weather Company, AirNow.gov and the Central Pollution Board to power the layers.
This feature will roll out on Android and iOS in the coming months. The weather layer will be available globally and the air quality layer will launch in Australia, India, and the US, with more countries to come after.
Eco-friendly Options
Google introduces a new routing model that optimises for lower fuel consumption based on factors such as traffic congestion. With insights from the US Department of Energy's National Renewable Energy Lab, the company advocates for its users to reduce their environmental footprint through this feature.
In addition to reducing carbon footprint, Google Maps will take the most eco-friendly route as its default option for users. In cases that these default routes would significantly increase ETA, the app will allow users to make the decision to choose the route that is beneficial for them. If users want their default to always be the fastest route, they may also do so by adjusting their preference in the Settings panel.
Eco-friendly routes launch in the US on Android and iOS later in the year, with a global expansion on the way.
Google Maps have also considered that there are cities around the world that restrict polluting vehicles like diesel cars. Alerts are given to drivers to better understand when navigating through these certain areas and have them choose an alternative route or be given a choice to change the mode of transportation.
Low emission zone alerts will launch this June in Germany, the Netherlands, France, Spain, and the UK on Android and iOS, with more countries coming soon.
Sustainability goes beyond driving cars, Google will be releasing a comprehensive view of all routes and transportation modes available to your destination. Users can compare how long each mode of transportation without toggling tabs. Maps will also automatically prioritise users' preferred modes as well as boost modes popular in the country. This specific feature will roll out globally in the coming months for both Android and iOS users.
Grocery Pickup on Maps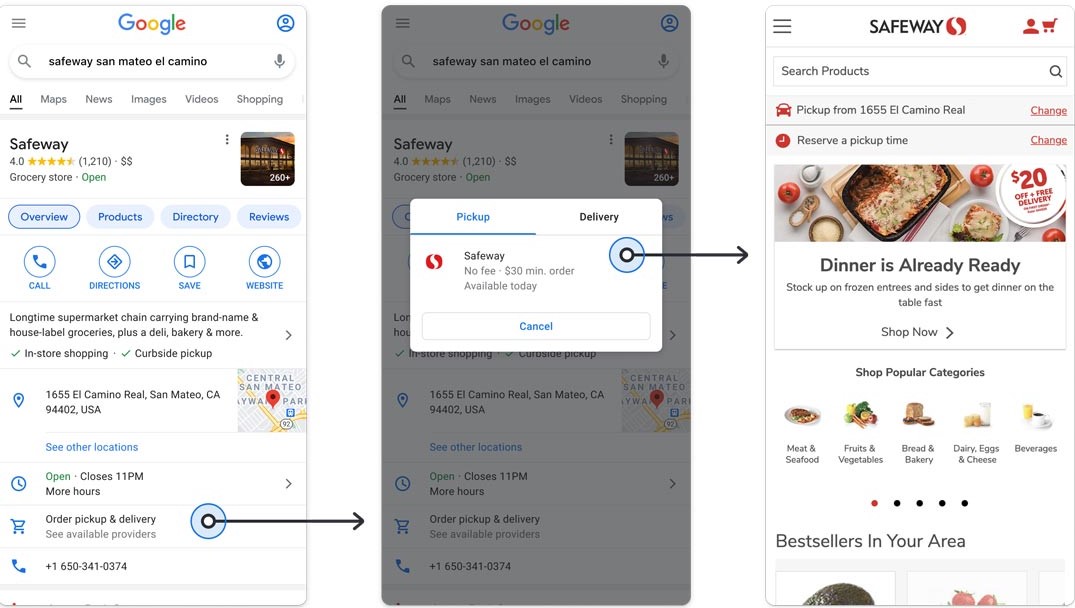 Google Maps will be teaming up with US supermarket Fred Meyer, in select stores in Portland, Oregon to make grocery pickup more effective and convenient.
Users may place an order for pickup on the store's app and add it to Maps. Google will then send a notification when it's time to leave to pick the order up. Users' arrival time will then be shared to the store. The ETA of customers are continuously updated based on location and traffic to help stores keep track and and prioritise the order of those on the way.
Users then can check in on Google Maps and the store will bring the order out for seamless, fast and contactless pickup.
COVID-19 Vaccine Locations Singapore
A feature that is helpful in this tough times that Google have added into its update is enabling users to search up vaccine centres near them. Maps will display a list of vaccination centres across the island, including a callout on instructions for appointments. We wouldn't want to have the virus spreading now do we.
This feature is found in Singapore which is the first country in APAC and third country globally, after the US and France, to go live with vaccine locations. Currently, there are 31 locations displayed and Google is working closely with the Ministry of Health to update more locations along the way.
---
Google Maps updates and upcoming features are all possible because of the AI advancements. This in turn helps consumers to navigate about more effectively and conveniently especially in places that might be unfamiliar.
For more information, you may read more via Google Maps' blog post.
---

Drop a Facebook comment below!