A new apex predator is in town, and even Godzilla or Kong can't stop it alone. Cutting a menacing and imposing figure in a 35-second teaser released by Warner Bros. Discovery and Legendary, this new Titan monster oozes great strength and intelligence, with its glowing blue eyes promising pain and destruction for those who oppose its path. The camera then zooms out, giving a first look at the glowing skulls of both Godzilla and Kong.
It's an exciting reveal for the upcoming Godzilla vs Kong sequel titled Godzilla x Kong: The New Empire, which will hit the big screen on 15 March 2024. Released as part of the MonsterVerse, the movie follows King Kong and Godzilla as they unite against a new threat from Hollow Earth. It will also reportedly explore the origins of how the Titans came to be, and sees a returning cast that includes Rebecca Hall, reprising her role as Ilene Andrews, Brian Tyree Henry (Bernie Hayes), and Kaytlee Hottle (Jia).
Legendary's MonsterVerse kicked off with 2014's Godzilla. Its direct sequel, Godzilla: King of the Monsters was released in 2019, and introduced more kaiju to the big screen, such as Rodan, Mothra, and King Ghidorah. The MonsterVerse initiation of King Kong, meanwhile, began with King Kong: Skull Island, with all of these films building up to one colossal showdown: Godzilla versus Kong.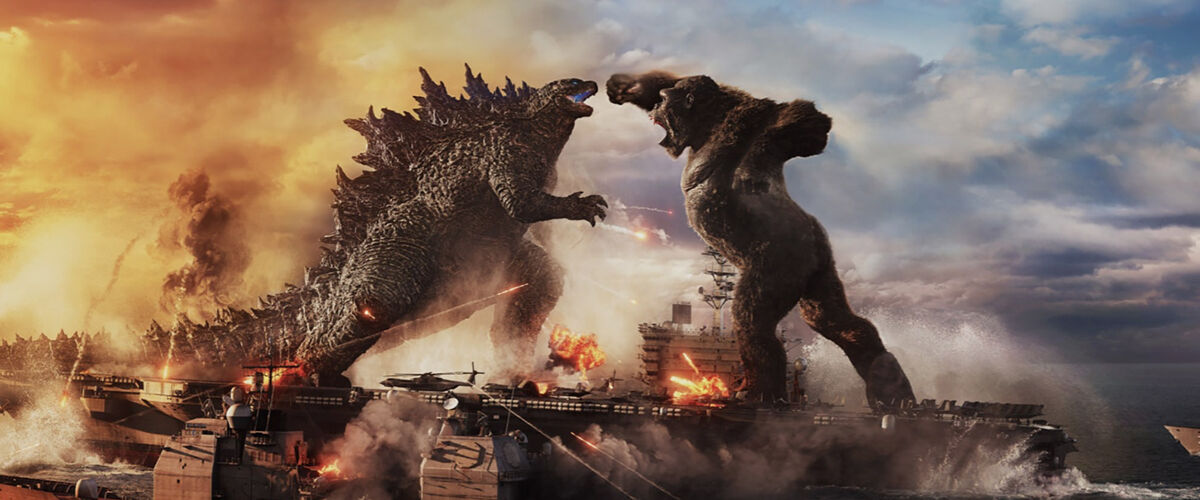 Godzilla x Kong: The New Empire is directed by Adam Wingard, who also helmed the original Godzilla vs Kong. The upcoming movie won't be the last of the MonsterVerse mythology — both the Apple TV series Godzilla and the Titans and Netflix's Skull Island anime will continue to tell more stories of the kaiju.