Vin Diesel is Hollywood's reigning king of regret and reinvention.
Having made his name in three movies in the early turn of the century, he was also one of the few who happily walk away from it, only to return much later to reinvigorate the series.
He first walked away after the original The Fast And The Furious, only to return to it 8 years later, to turn it into one of Universal's biggest franchise. (His cameo in Tokyo Drift does not count)
Diesel did the same after two turns as Riddick, and only return nine years later for a third outing.
Then there is xXx, his other semi-popular action flick that saw him sit out the second one, replaced by Ice Cube. 15 years later, Paramount and Diesel are more than happy to announce the return of Xander Cage, and a possible franchise.
Except that xXx was never in desperate need of another sequel, especially after the disastrous 2005 one, State of the Union.
In an attempt to parody over the top spy movies, with their appropriation of testosterone-styled action performed by govt suits, xXx played on the idea that extreme athletes and adventurers were more capable, skilled and better fit for espionage and field work. How the filmmakers ever got that idea, no one knows. It's like saying cook who runs his own food truck is equally adept at running a fine dining restaurant, by virtue of his hands-on training in feeding people.
The second movie made Ice Cube a former commander in the Navy Seals and declared Xander Cage as KIA, but this outing explains that Cage merely went into hiding, as he was no longer keen on working for the leader of the Avengers xXx program, Gibbons aka Samuel L Jackson.
That's as much as the movie bothers to explain things, as it jumps right into the story. Or whatever it thinks is a story. Except that it knows it doesn't have a story, unlike say, Spectre, and simply rolls with it.
Gibbons, master of all spies, was never able to track down Cage but after his death by the hands of terrorists, intelligence leader Jane Marke (Toni Collete) was. Don't ask.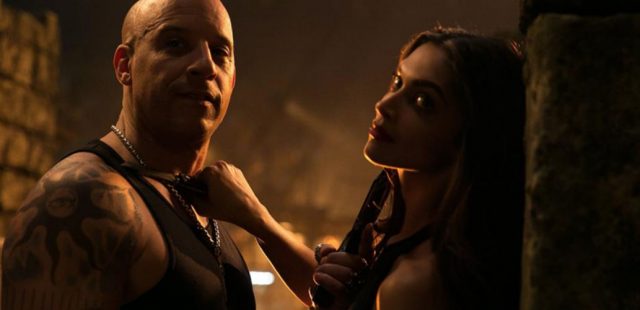 Now she wants Cage to track down the number one rogue terrorist, Xiang (Donnie Yen), who has managed to steal Pandora's Box, the only tool able to hijack any orbiting satellite and turn it into a weapon (which was how Gibbons was killed). Marke has assembled a crack team of army specialists for this lethal mission to aid Xander in his fight against Xiang and his goons, which includes Serena (Deepika Padukone) and Talon (Tony Jaa). Now, remember that Xiang killed a whole bunch of intelligence leaders when he stole Pandora's Box.
But does Cage use the trained men? No. He goes out and assembles his own team. Comprising of a DJ, a stunt car driver, and a sniper turn environmental advocate. Again, don't ask.
By the time the movie comes to an end, you would have forgotten about the lack of story, and simply enjoyed the exhilarating action sequences, most of which have been delivered by Yen, in his biggest Hollywood role to date. Every time he appears, he exudes danger and you just know that he can easily take on Cage in a one-on-one fight.
Vin Diesel seems to know that too, so you might be excused for thinking he's simply hamming it up for the camera. There is very little distinction between Cage and Dominic Toretto (from The Fast And The Furious), except for a fur coat. Like in that series, xXx jumps from location to location, and splices the dialogue with elaborate action sequences. Some, like the opening skiing and skateboarding scene (again, don't ask), is done well, while the chase between Cage and Xiang was horribly edited.
The introduction of so many supporting roles, including Nina Dobrev (TV's The Vampire Diaries) as a hot hacker, is just too cliched. It's very likely that we'll be seeing this new core team for the series, should this movie do so well that Paramount wants to make more.
Despite all the eye-rolling, there was a part of me that smiled when the cameo at the end of the movie showed up. Sorry Marvel Cinematic Universe. I don't need your movie and TV characters to be heavily featured in some mega crossover. A small mention or cameo, as an acknowledgement, is enough and Xander Cage is here to show you how to do it right.
xXx: Return of Xander Cage
Summary
xXx: Return of Xander Cage is not a dud by any means, as it has enough talents to make the film entertaining, but going by how self-aware it is at times, one wonders how the producers can hope not to cross the line and turn it into some campy movie in the next outing.
Story -

6/10

Direction -

7/10

Characterisation -

7/10

Geek Satisfaction -

8/10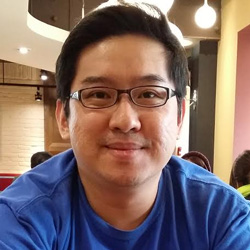 Sherwin once held the Matrix of Leadership, but wisely passed it on to the rightful leader of the household.
---

Drop a Facebook comment below!

---