There are some toys that every parent wants to be tossed out of the house. Those pesky soap bubble toys? Ever had one bottle spilt in your living room?What about dolls that stare at you as you walk across the hall? Lego. Not, this is not a slight towards AFOL, but if you've ever stepped on Lego pieces strewn across the living room floor, you know what we're talking about.
And of course, there is the Furby.
These little gremlins were the rage in the late 1990s, and over 40 million were sold in three years. Hasbro re-released the Furby in 2012, this time as an electronic pet that could respond to sound and movements as if it was a real pet. It could speak Furbish, rattle its ears and blink at you. And it would never shut up. The sensors on the 2012 Furby were pretty darn sensitive and it would start communicating whenever there was sound in the room. This included having the child turn on the TV, or a parent speaking normally near the toy.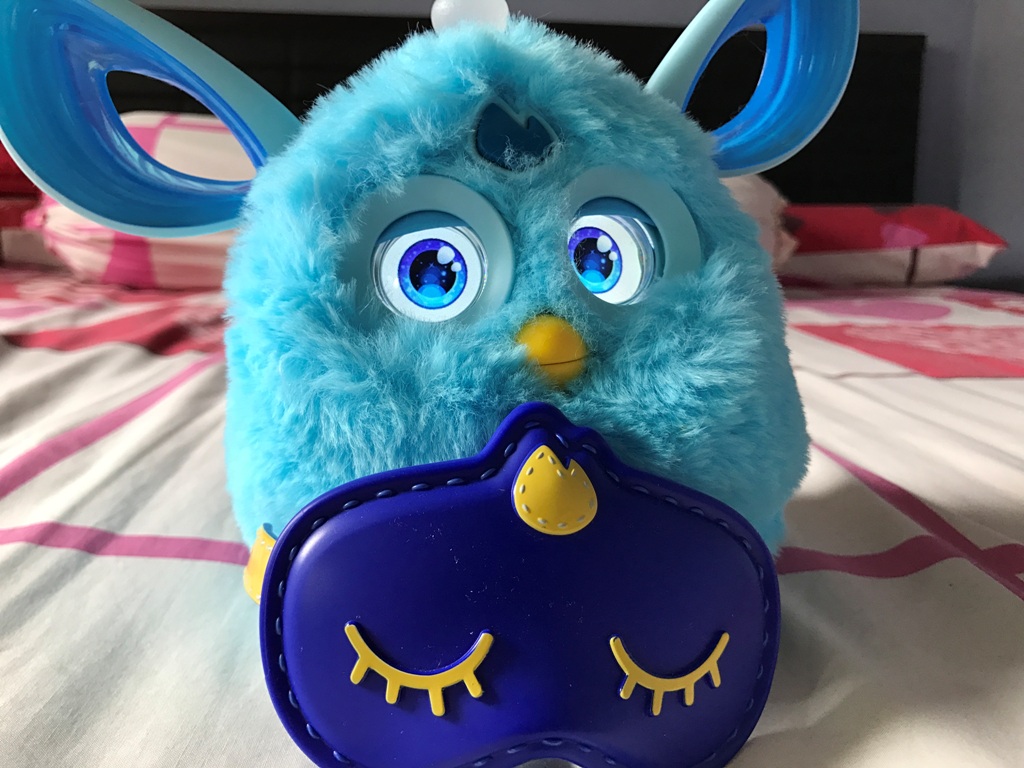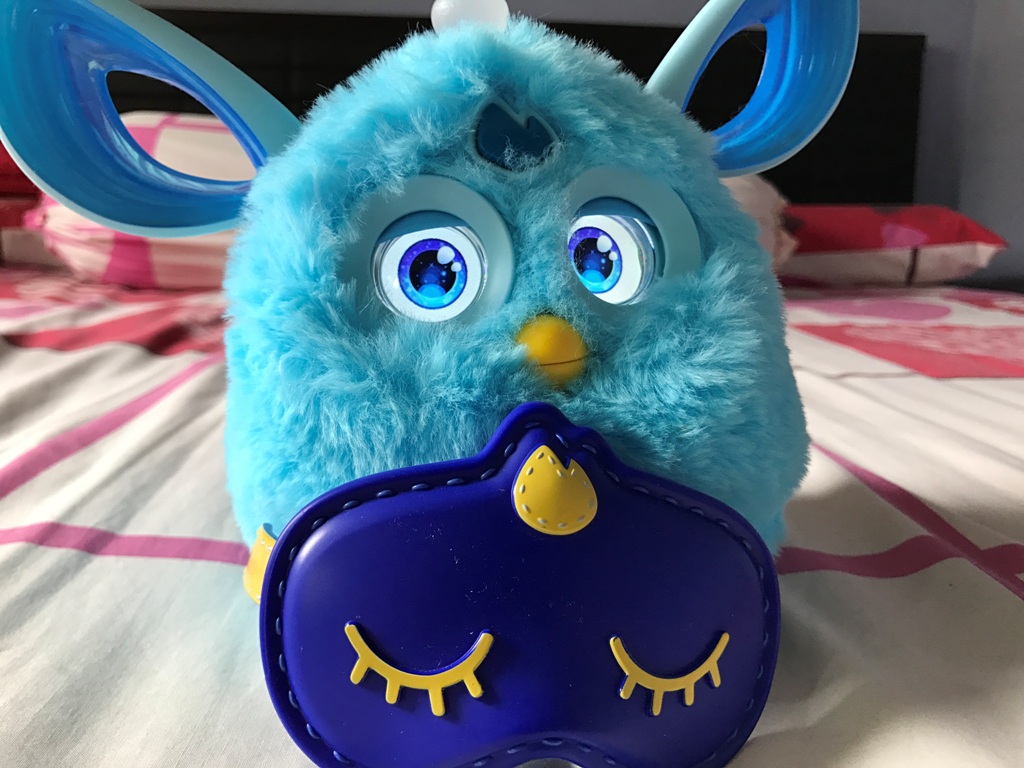 My daughter loved the 2012 Furby and could spend time "talking" to it, but after a while, she got annoyed with it because the Furby would never power down on its own. It would start muttering Furbish and go off at the weirdest time. I've actually heard it go off in the middle of the night, when the room is pitch dark, REALLY? Luckily, the 2016 model fixes things, so that you can easily shut the Furby off, by putting it to bed.
Provided in the 2016 version is an eye guard that not only covers the eyes of the Furby, it also has an extension that can be plugged into a Furby's forehead. This effectively serves as an on off switch, as it shuts down the unit within 10 seconds until you wake it up by yanking the eye guard out.
And this makes a world of difference because all toys need a power switch. That's not all, though. While the 2016 version looks like the 2012 one, there are some differences. The eyes of the newer model are now in full colour, compared to the grey scale LED lights of the 2012 one, and this gives a more realistic look to the animatronic.
On the forehead is an antenna that lights up, and this is the new Bluetooth indicator, to pair your Furby to a tablet. With the new Furby Connect app, players can collect electronic Furbies while indulging in mini games. It's a little like Pokemon Go, but without any of the walking around. Sure, the 2012 Furby could also be linked to an app, but the new app offers more games that you, or your kids, can play with.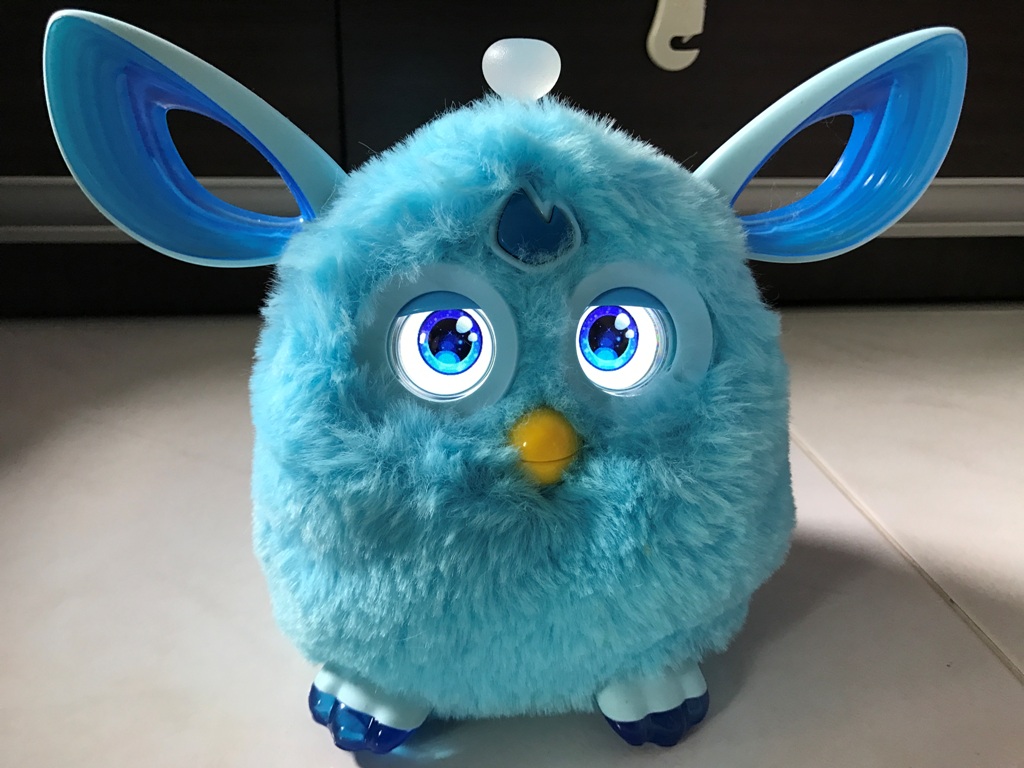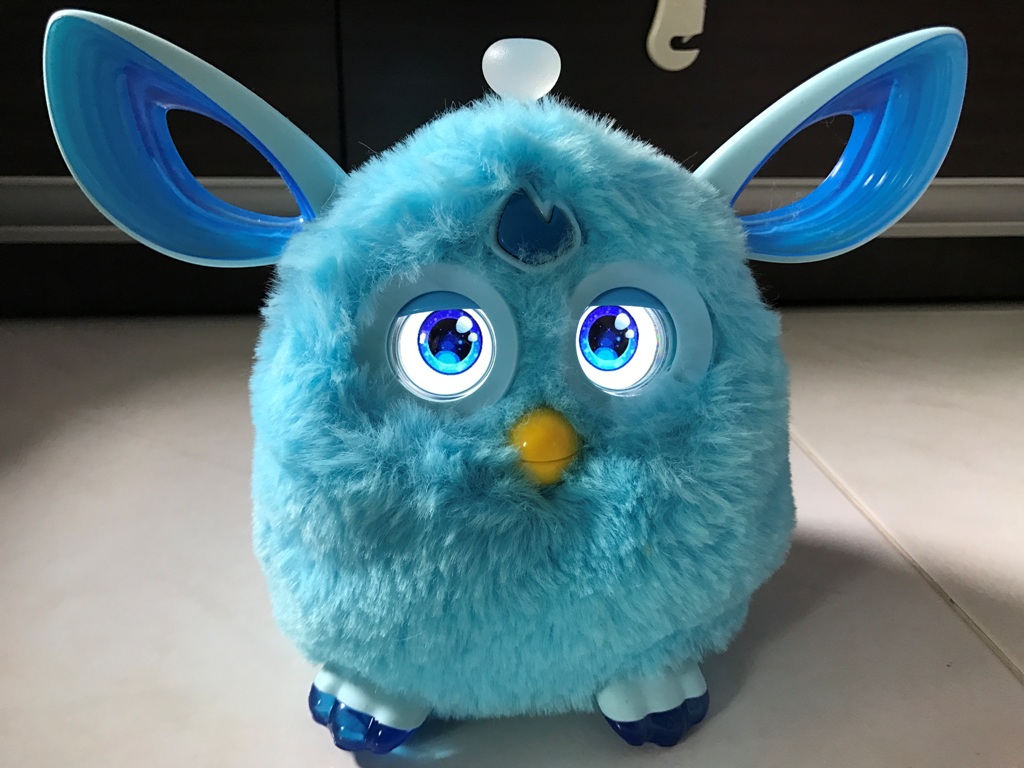 The latest cuddly Furby also comes more than 1,000 Furbish phrases, and adding to that are more than a hundred unique and colourful animations displayed in its full-colour LCD screen eyes. But there's no need to fear them anymore because you can now turn them off. (Right now, you're probably wishing that all kids had this magical off switch too.)
---
Price: S$249.90
Verdict: The Furbish language is something you wish you can understand, but the toy is not meant for adults. The kids will love this. Did we mention there's an Off switch here?
---

Drop a Facebook comment below!