The virtual K-pop-inspired girl group K/DA has been gaining quite a following in the music industry. The girl group has been receiving critical acclaim and has become a symbol for the popular video game, League of Legends. With this success, it's no surprise that companies are jumping on the K/DA wave, though none quite as hard as Logitech.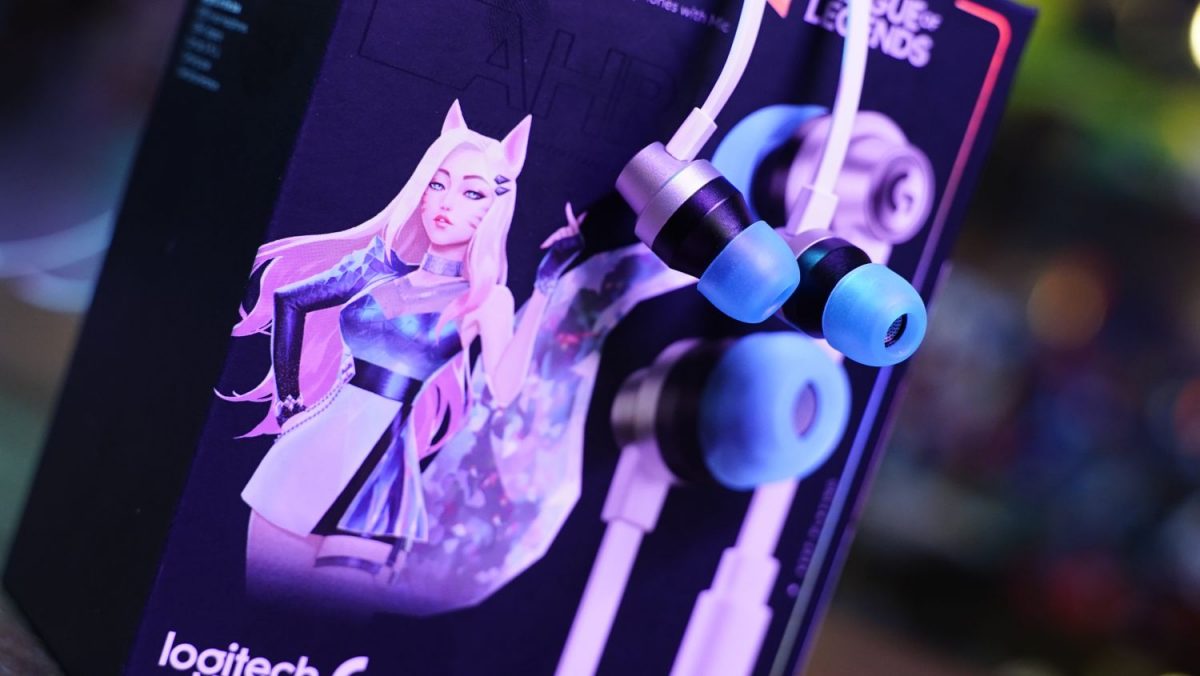 Logitech recently released a line of K/DA gear, which includes a mechanical keyboard, a gaming mouse, a wireless RGB gaming headset, a mousepad and wireless mouse accessories, offering high-performing gaming technology that serves to help gamers enhance their online abilities, and that includes the fancy G333 K/DA gaming earphones.
At first glance, the G333 looks like any other in-ear earphones on the market. Despite its design being inspired by the flashy group K/DA, it lacks personality and elements that capture attention. The K/DA earphones are limited to only one colour – white. Touches of blue and black can be seen on the piece as well but other than the signature 'G' symbol (from Logitech G) on the in-ears and the K/DA logo printed on the back of the in-line microphones, one wouldn't be able to directly associate the popular group to the earphones.
Unlike the other products from the same line, the outward appearance of the G333 may not have been up to expectations. However, the features and quality of the earphones are able to slightly compensate for the shortfall of aesthetics.
As items that are most likely going to be essentials whether you're studying from home or working at a cafe, these gaming earphones are lightweight, weighing only 13.6 grams and can be easily and neatly carried around as they come in their own pouch. Moreover, the earphones are compatible with quite a number of devices. Aside from the standard 3.5mm audio plug, it also comes with a white USB-C dongle making it more versatile for gamers all around.
The Logitech G333 K/DA gaming earphone comes with two dynamic drivers, 5.88mm and 9.2mm and offers crisp and clear sound quality. Players are able to dive into the game completely as the earphones are able to pick up sounds that can be easily overlooked such as footsteps and breathing within the game without the need to bump up the volume past 60%, providing an optimal gaming experience that allows its users to have an accurate recreation of the gaming world that they are in.
Other than auditory satisfaction, the comfort that the earphones give is one that users look out for as well. The G333 comes with three flexible silicon tips of different sizes, offering a wide variance between the sizes, but once you find the right fit, it clings onto the ear nicely without giving problems of dropping or discomfort. Interestingly enough, although not designed to be noise cancelling, the G333 minimises background noises. It doesn't fully block out sounds coming from your surroundings but enough to get people to start waving a hand in front of your face.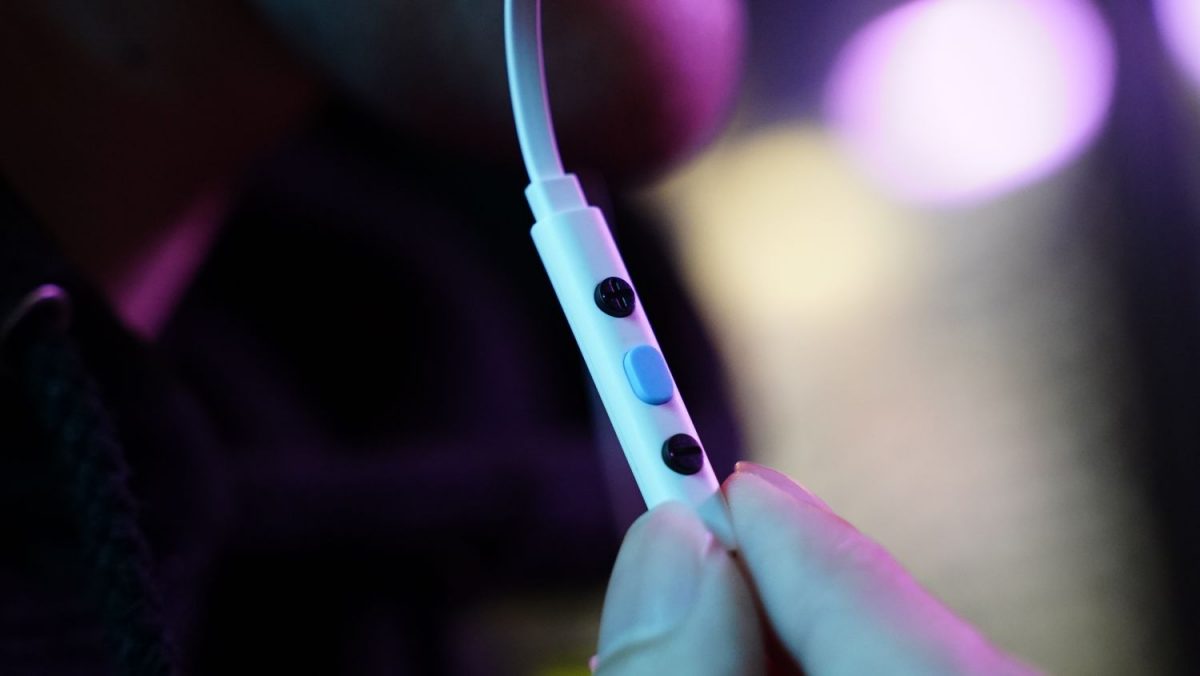 And what are gaming earphones in 2021, if they can't also take calls, for when you play games on your smartphone. The G333 comes with an in-line microphone and controls that allow players to pick up calls while playing by just pressing a button. It is efficient and minimises distractions especially when you're in the zone.
The G333 is priced at S$89 and may not be the cheapest in the Logitech K/DA line or earphones in general, but it is a K/DA collectable must-have. If you are a fan of the virtual girl group, this is a piece to not miss. However, if you are not a big fan of the group, Logitech also offers the original G333 gaming earphones without the K/DA skin. It comes in three different colours – black, white and purple, with the same price point and specifications.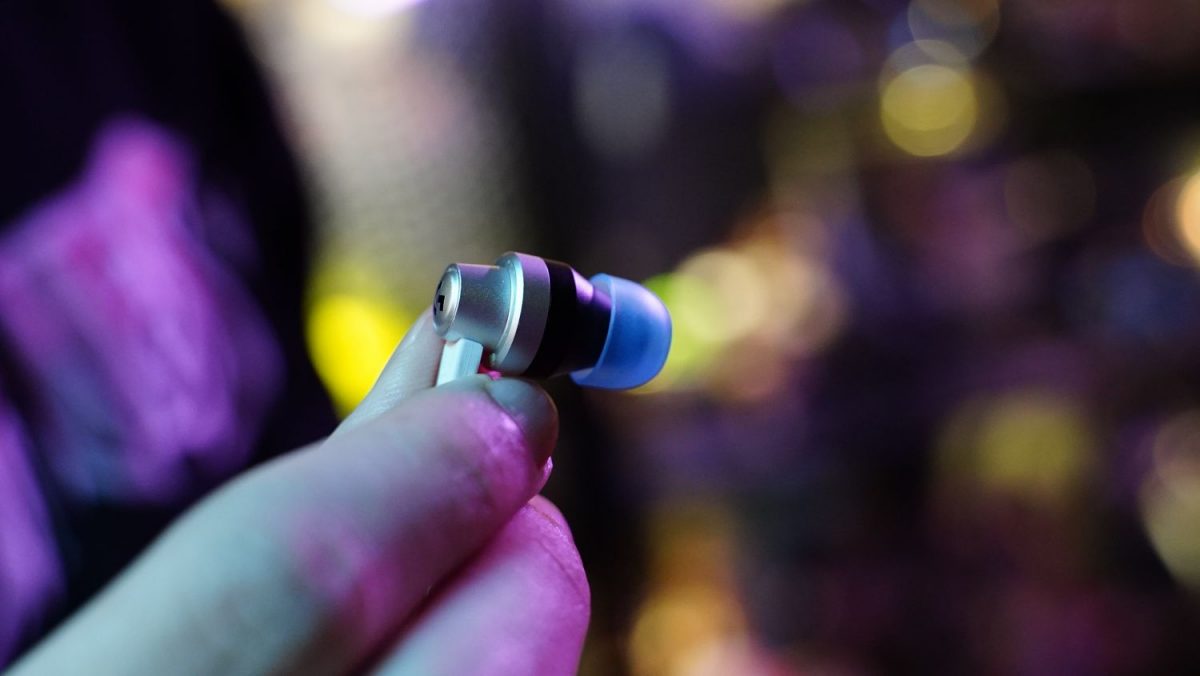 Logitech is a brand specialising in gaming technology hence it doesn't come as a shock that the G333 gaming earphones may be on the pricier side to accommodate the features and quality of the earphones. It may be expensive but the K/DA earphones are built to last long with their sturdy aluminium housing.
The Logitech G333 K/DA Gaming Earphones is available now on Shopee and Lazada for S$89.
GEEK REVIEW SCORE
Summary
The Logitech G333 K/DA Gaming Earphones are a must-have for fans and suitable for those who are always on the go. The visual aspect may be lacking but the overall quality makes up for it.
Aesthetics -

7/10

Build Quality -

7.5/10

Performance -

8/10

Value -

7/10

Geek Satisfaction -

7.5/10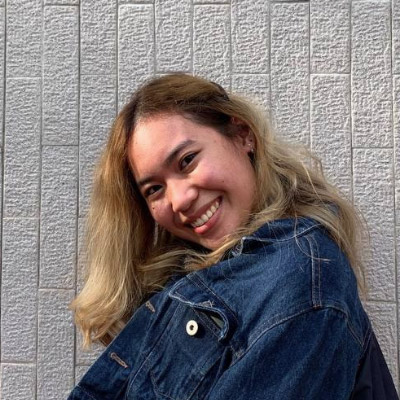 Yna prefers being at home in company of fictional characters from different cinematic universes. Everything supernatural and magical is the way to her heart.
---

Drop a Facebook comment below!